Wicker.  I love it.  Don't you?
A wicker piece of furniture is so classic and never goes out of style. I love the way  wicker can give any space a casual  and summer-y vibe.   It looks great in it's natural form, but can also be so pretty painted a new color.  You can always find wicker furniture in need of a little TLC at a garage sale or thrift store, which you know I love!
There are so many fun ways to use wicker, so when Hometalk asked me to curate a clipboard highlighting different ways to use wicker, I happily agreed.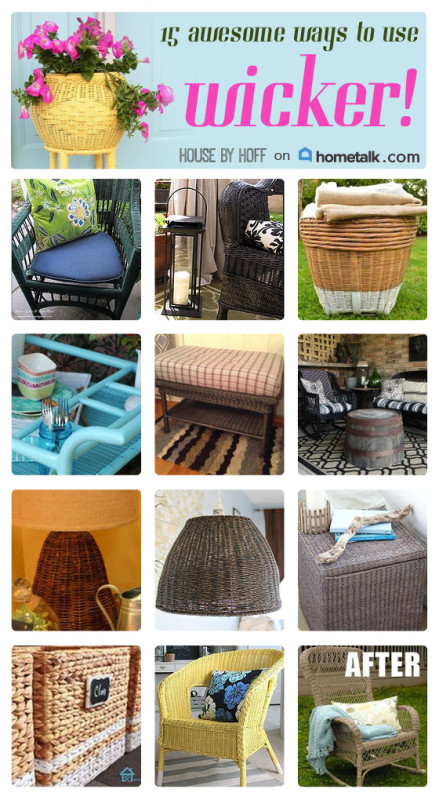 Pop on over to see my Wicker Projects clipboard on Hometalk for some wicker inspiration!
Have a great day!