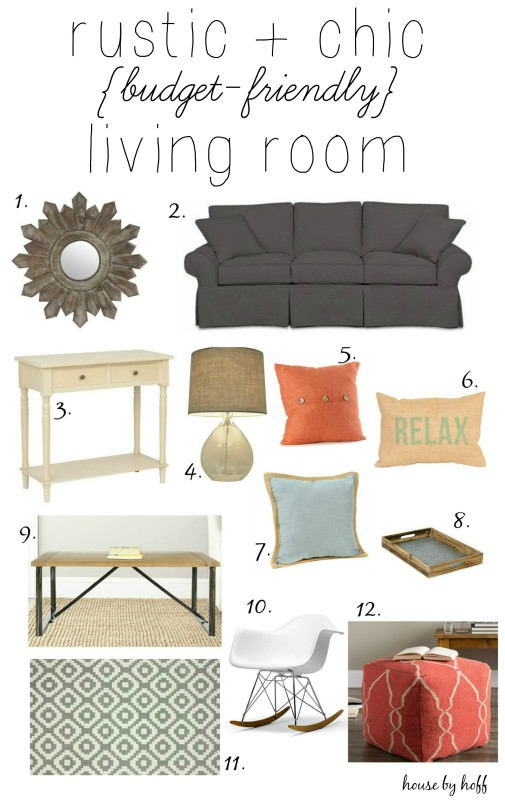 A few weekends ago, my sister-in-law and I were talking about her living room. They recently painted it gray (Vapor Trails by Benjamin Moore), which is actually the same color I used in my house. She liked the gray walls, but she suddenly hated all of her old furniture. They ordered a dark gray sofa, but from there she was feeling frustrated and like she didn't know which direction to go.
I don't think she's alone.
It can be frustrating when our style changes, and we suddenly want to change EVERYTHING in our house. I went through basically the same problem when we moved into our current house. I had a different style and wanted to use different colors, textures, and patterns.
 There is definitely an art to making what you have work, picking out some new items, and gradually transitioning your style. I definitely try to not spend too much money when picking out accessories for my home, because I know myself. My tastes change. Often.
I ended up putting together this fun inspiration board for her living room. Most of these items are reasonably priced, and I liked it so much that I thought I'd share it with you!
Enjoy!
😉