I wanted to share with you my favorite wall treatment , removable wall paper!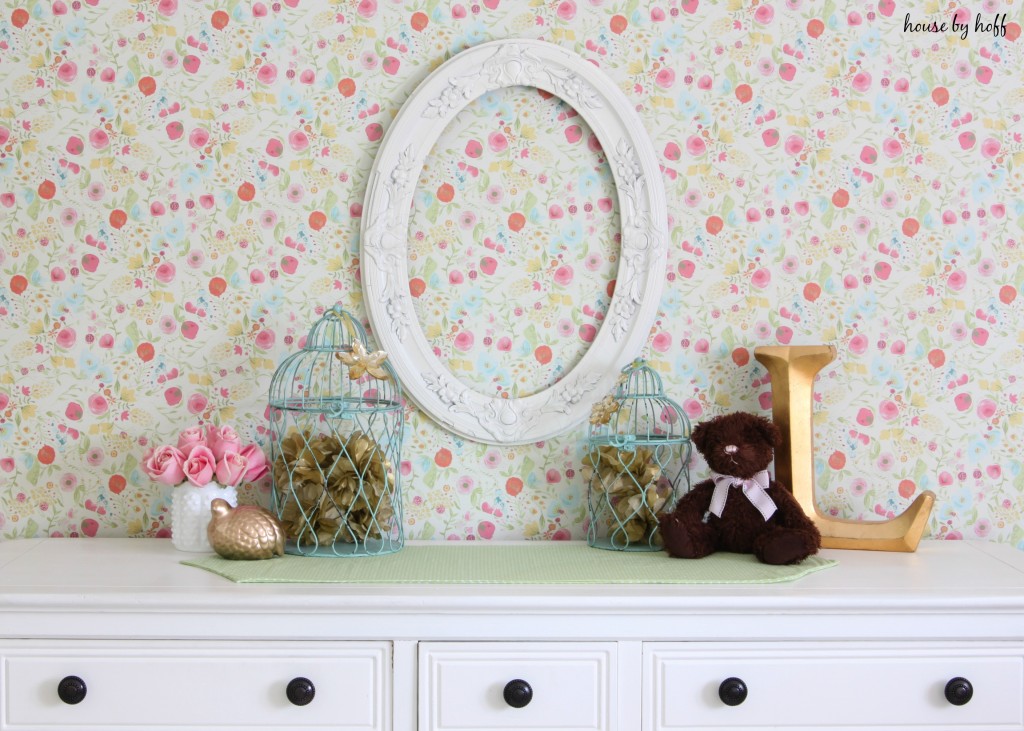 There are so many wall treatments to love, but there is one wall treatment in particular that has really gained a lot of popularity lately:  Shiplap.
Now, I happen to love shiplap and have yet to see a planked wall that I didn't go gaga for, but that doesn't mean there aren't many other kinds of wall treatments to love too! So when my hilarious blog-friend, Jenna, asked some bloggers to join her in a "Wall Treatments that Aren't Shiplap" blog hop, I couldn't really resist joining the fun! If you are stopping by from The Happy Housie, welcome!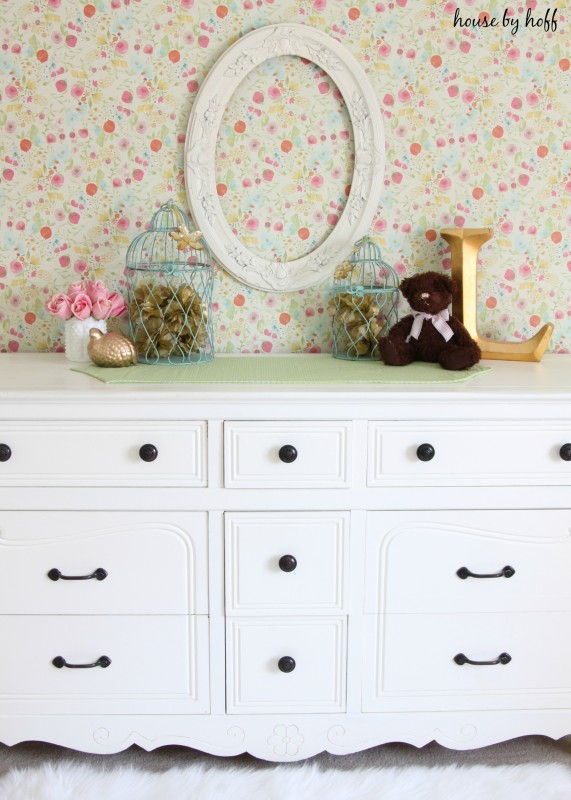 I'm sharing an oldie, but a goodie today. It just happens to be one of my favorite wall-treatments that we've completed in our home:  My daughter's pretty vintage floral removable wall paper feature wall.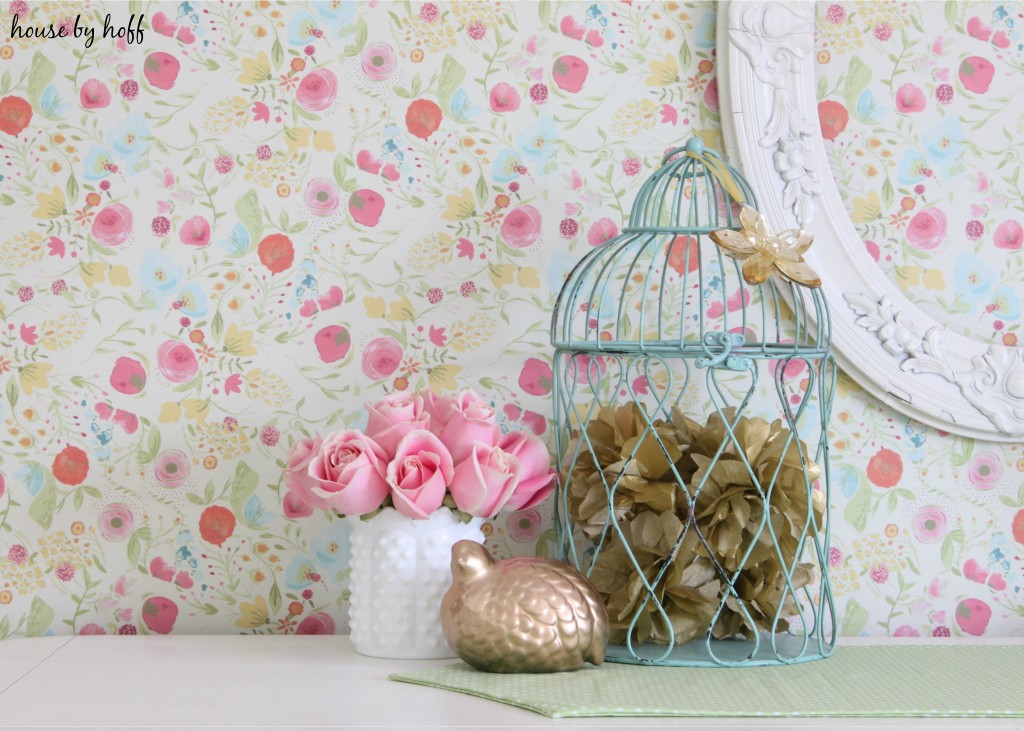 A few  years ago, we decided that it was time to update Miss L's room from the little nursery that we started with to a room fit for our budding girly-girl.
I happen to love feminine, vintage design, but I rarely have a chance to decorate with that kind of style in my house…My husband wouldn't really enjoy relaxing in a living room with a feminine floral motif, know what I'm sayin'?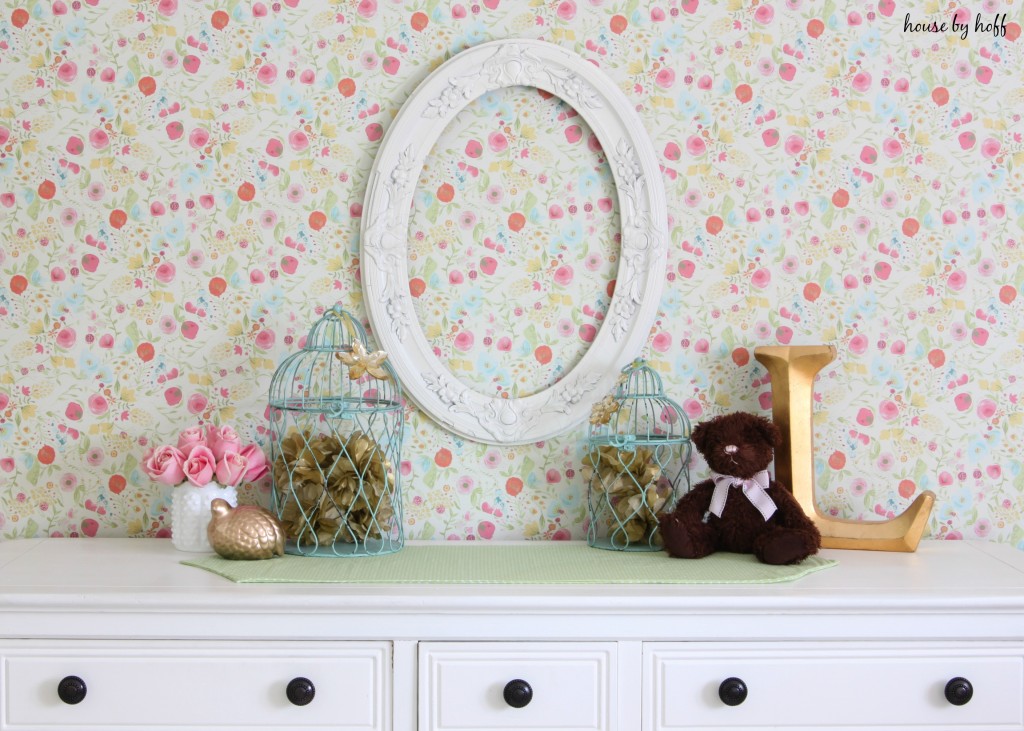 So, Momma took this opportunity to go floral, vintage crazy, and boy do I love it! And, more importantly, Miss L. loves it too!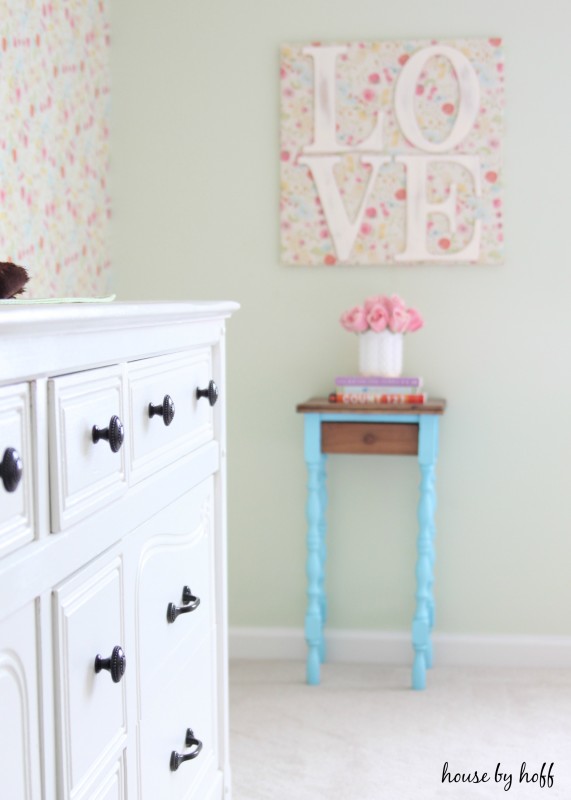 With this particular floral design, a little goes a long way. We wallpapered one feature wall and left the rest of the walls the "light wash of green" paint color that we painted when we first moved here.  Note:  I do not have the particular paint color, it was a custom mix that my pregnant-self insisted that the paint-mixers at Menards try again. #mommawantsitlighter #don'tmesswithpregnant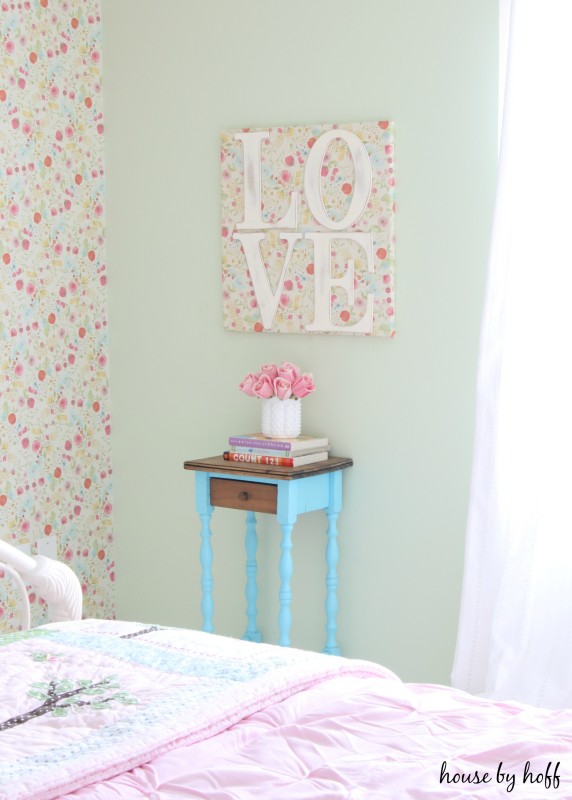 When we were finished, I had some rolls of paper left over, so I created some DIY LOVE Artwork. Fun and perfect for this little empty wall!
To see my tips for hanging this wallpaper, and to find out more about the wall paper itself, please see my original post here.
~
Don't miss the rest of the wall-treatment ideas in the  "Wall Treatments that Aren't Shiplap" blog hop going on now! You'll love this idea from Monica Wants It!
Monday, September 19th
Wednesday, September 21st