My fall dining room is decorated in soft neutral colors this year.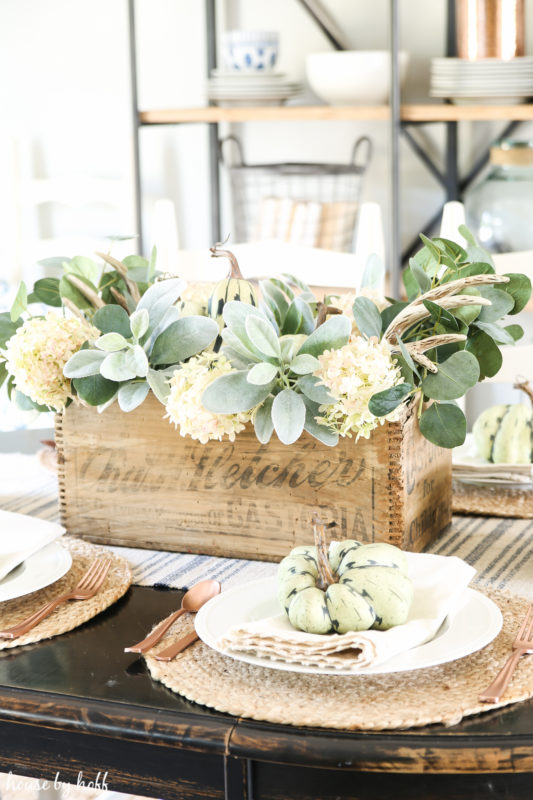 Happy Friday! I hope your week has been a good one. Tonight we're headed out to the first high school football game we've been to since we moved here…pathetic, I know. But we're excited, and the weather is warm with just a hint of fall crisp in the air, so it will be perfect! I'm so happy to be participating in a fun blog hop hosted by the lovely Marty from A Stroll Thru Life. She was sweet to invite me to join along with an amazing group of bloggers. (See the lineup at the end of this post.) 😉
My Elegant Neutral Dining Room
I'll be sharing my fall dining room today, so let's get right to it.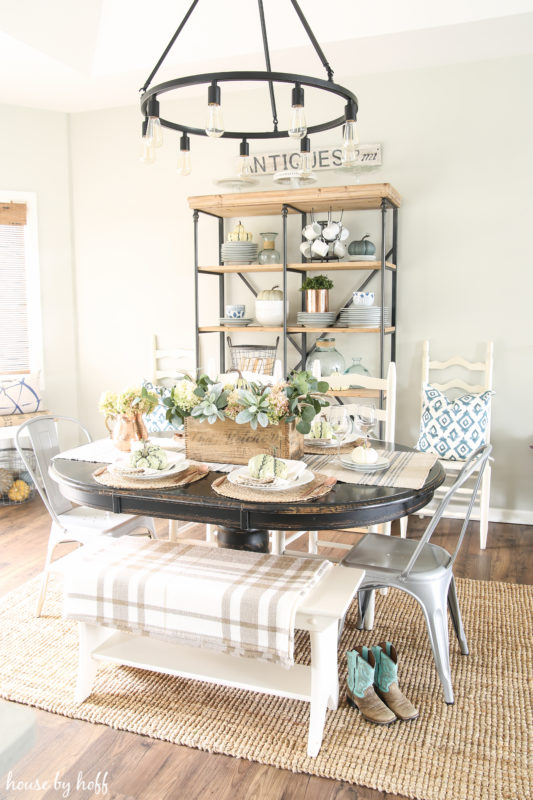 A few weeks ago I shared my tutorial for this pretty easy DIY Fall Centerpiece. I snipped some white hydrangea flowers from the backyard, added some fake greenery, and topped it off with some antlers and gourds. Done and done.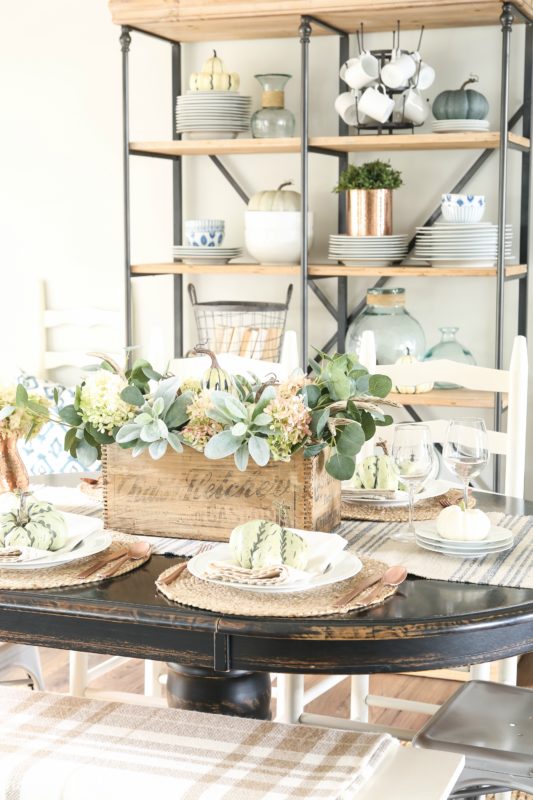 I wasn't really ready to pull out the orange pumpkins, so when I found these blue beauties at Michael's, I stocked up. They just go with all of my regular decor on my open shelves…it all just goes and flows so nicely. 😉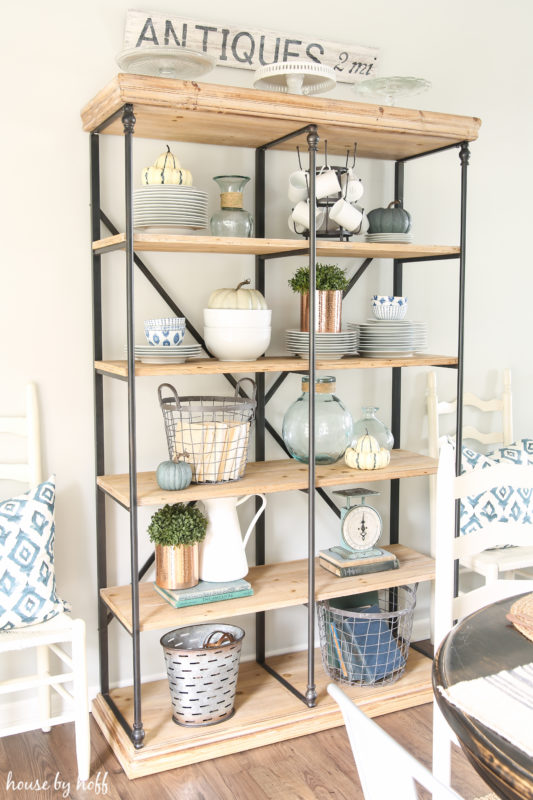 I wanted my tabletop to have a few touches of the metal of the moment: copper but I couldn't find any affordable copper silverware, so I spray painted some plastic silverware with copper spray paint…ha! #anythingfortheprettypicture
Don't worry, we will not eat with these pieces of silverware! 😉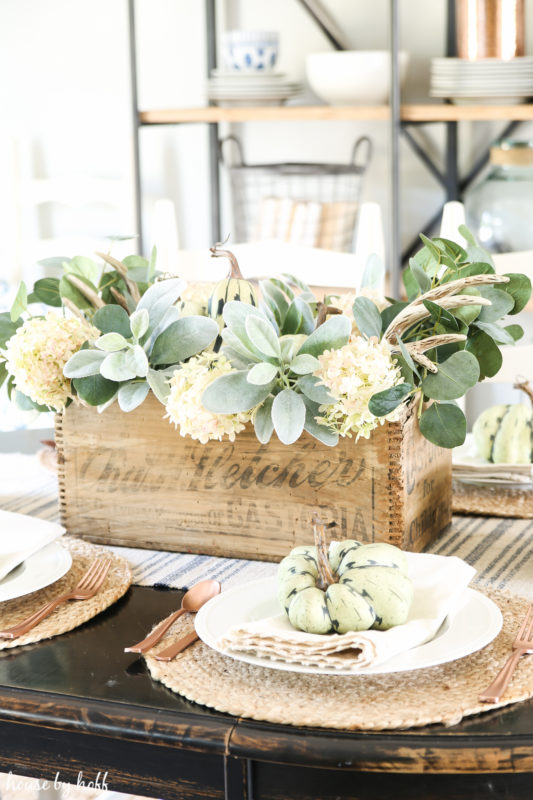 I really love how the whole beautiful tablescape looks for fall. The antlers are my favorite party of the centerpiece…I think they're a bit unexpected, right?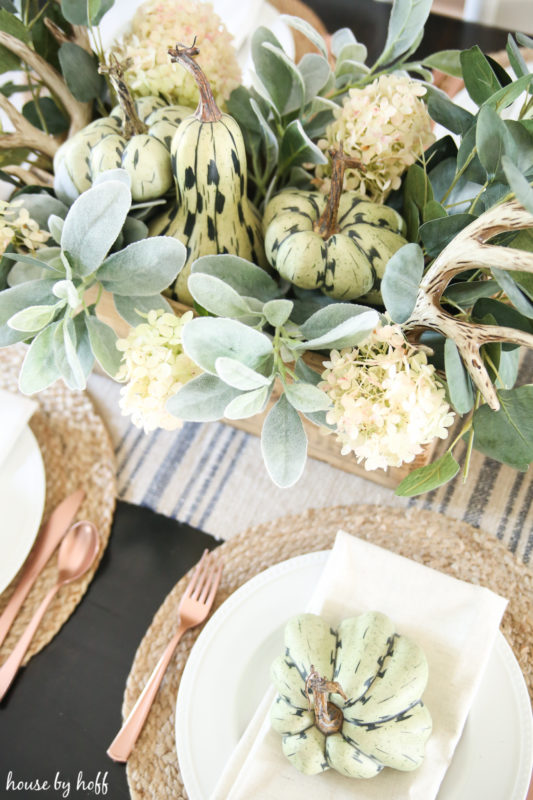 The color palette of the whole table just kind of takes on this neutral, fresh, bright fall look. It's just what I was going for.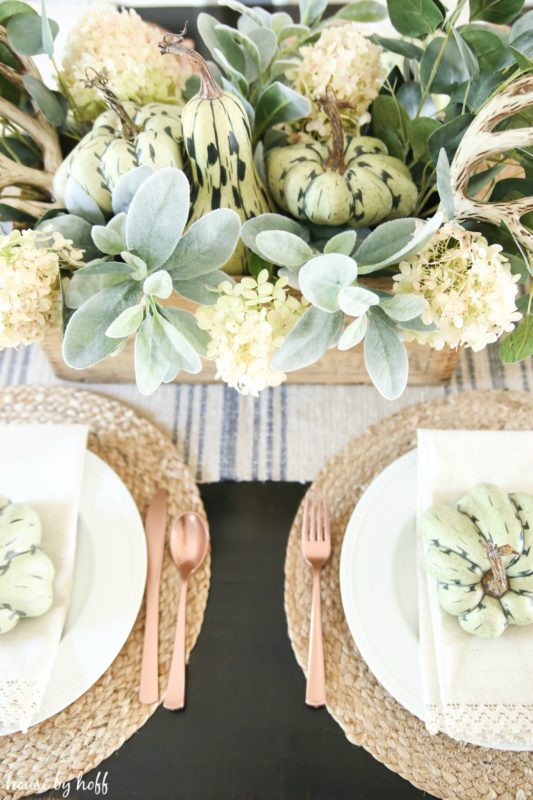 More copper and pretty hydrangeas from the backyard…a classic fall bouquet! 🙂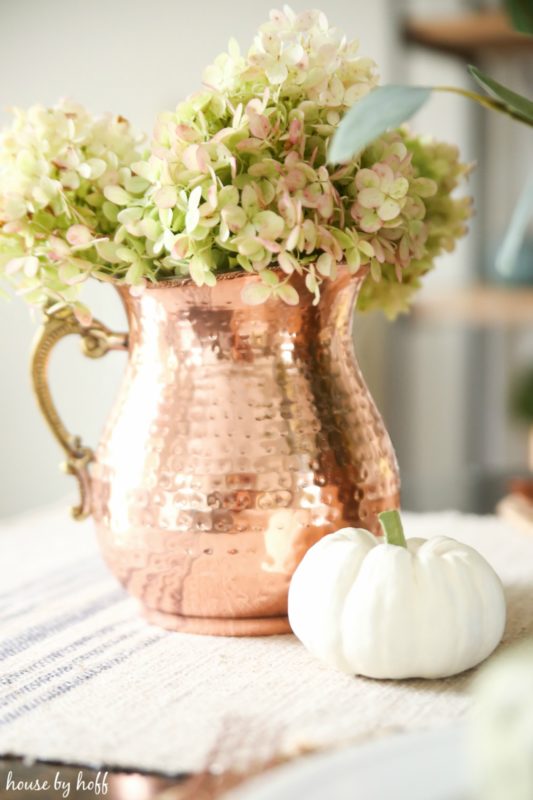 Thank you so much for taking the tour of my fall dinging room! I've included sources for many of my dining room staples below:


There have been so many awesome fall spaces to see this week, be sure to take the entire Fall Home Tour!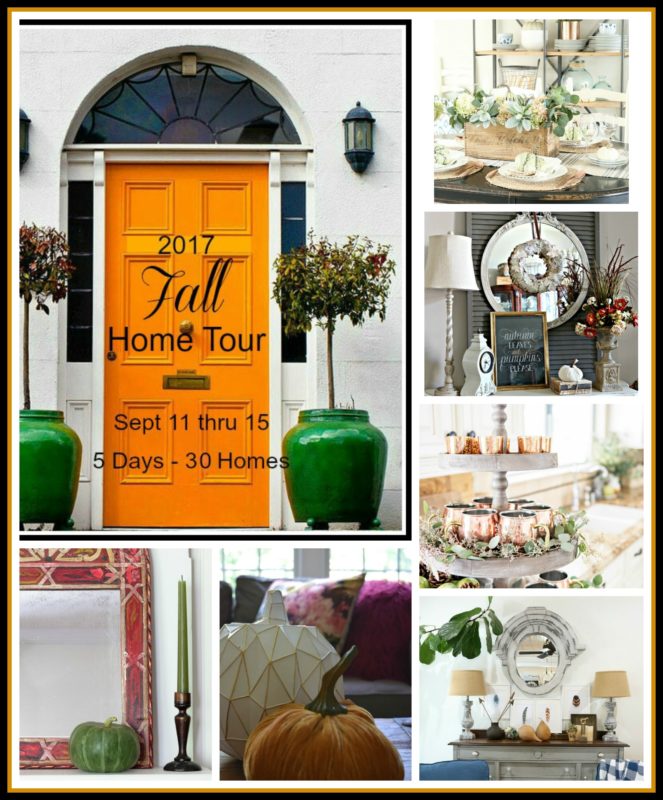 Monday
Tuesday
Wednesday
Thursday
Friday