Most of the time I'm eating my cheese and crackers dinner right out of the packages, but sometimes I get a little fancy and create a charcuterie board. It feels good to be fancy doesn't it? And what better excuse to get a little fancy than Mother's Day? Today I am joining forces with a group of very talented bloggers as we share our Mother's Day tablescapes and ideas for making this holiday a little extra fancy and special…because, as mothers, we deserve it! 😉  I'd like to thank Bre from Rooms for Rent for hosting this blog hop and letting me be a part of it!
How to Create a CHarcuterie Board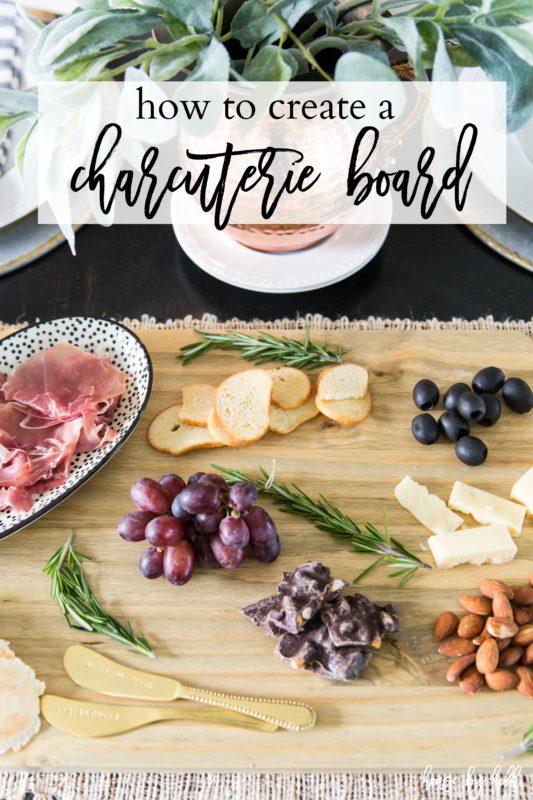 Earlier this week I shared my DIY Charcuterie Board post where I gave a tutorial for how to make one of these beautiful serving boards from wood. Be sure to check it out if you're looking for a simple DIY. If you're not, just check the bottom of this post for several charcuterie board options. 😉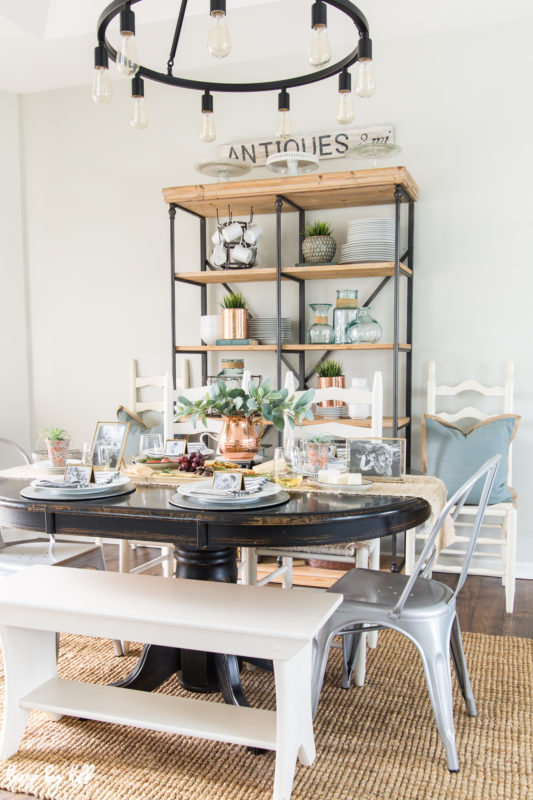 For my Mother's Day tablescape, I placed the charcuterie board in the center of the table.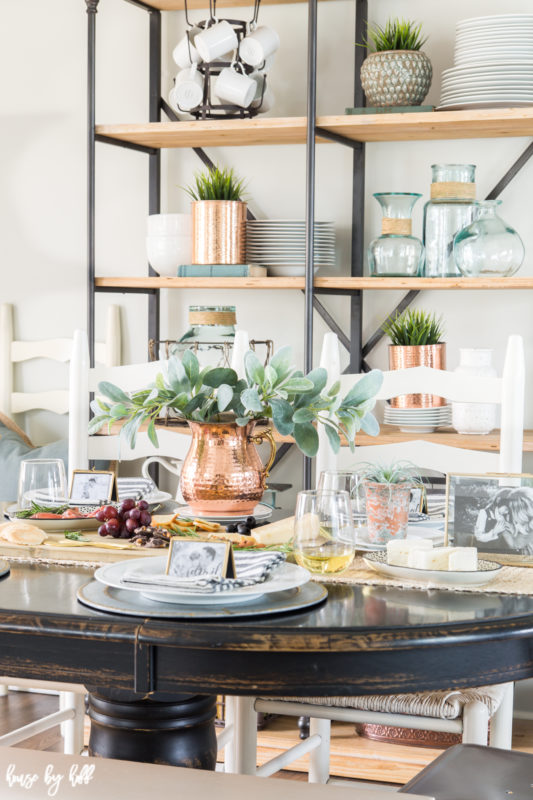 I added a vintage copper vase with some simple greens to the table for a little more visual interest and character.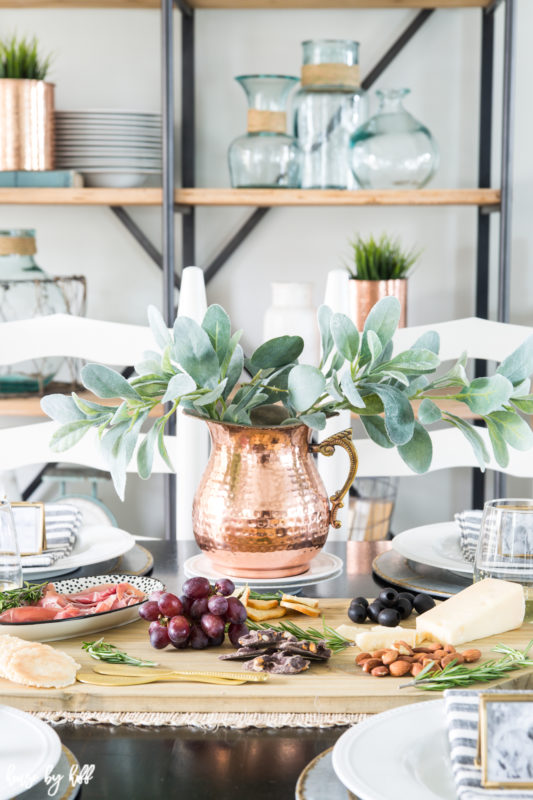 A classic charcuterie board includes a variety of meats and cheeses. It is also very common to add olives, fruits, nuts, crackers, and breads. You can really alter your components to meet the needs and tastes of the people who will be eating it. I'll share what I included below.
Charcuterie board components:
 Prosciutto
 Shaved Turkey (off to the side, and not pictured)
Parmesan Cheese
Feta Cheese (off to the side, and not pictured)
Grapes
Raspberries (off to the side, and not pictured)
Olives
Almonds
Natural Crisps (link here)
Bagel Chips
Dark Chocolate Pretzel Bark Thins (link here)
Rosemary Herbs for garnish (they make the board smell so good and look so pretty!)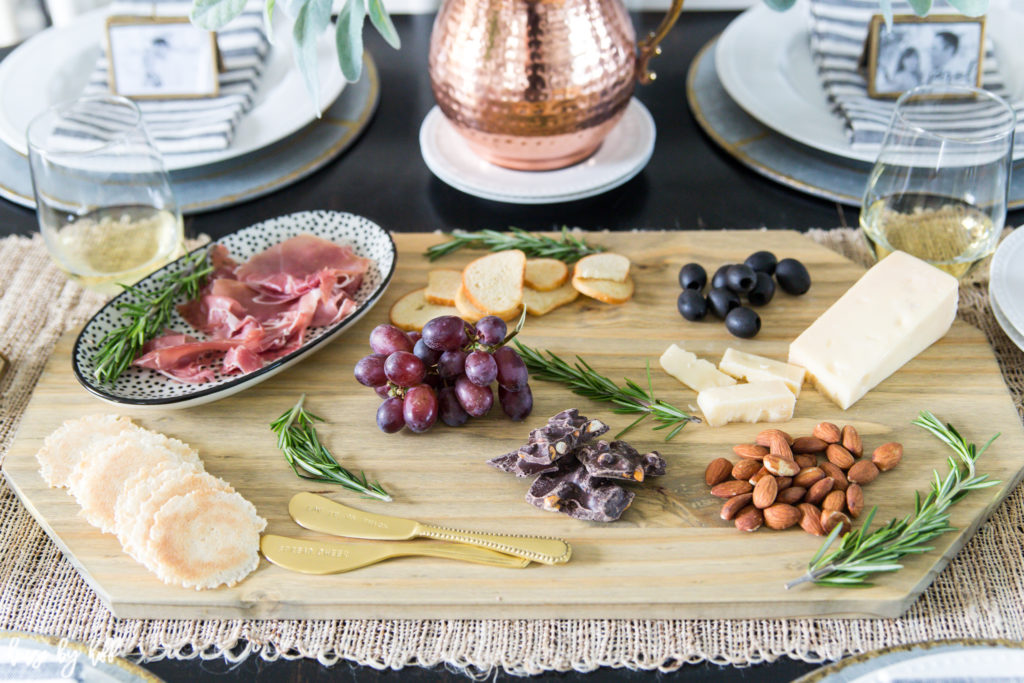 Arrange the components of your charcuterie board to make them look pretty. I could have heaped a lot more food on this platter, but for the sake of looking good for the blog, I kept it more simple. 😉  To make this extra special for Mother's Day pair your charcuterie board with some wine or sparkling water.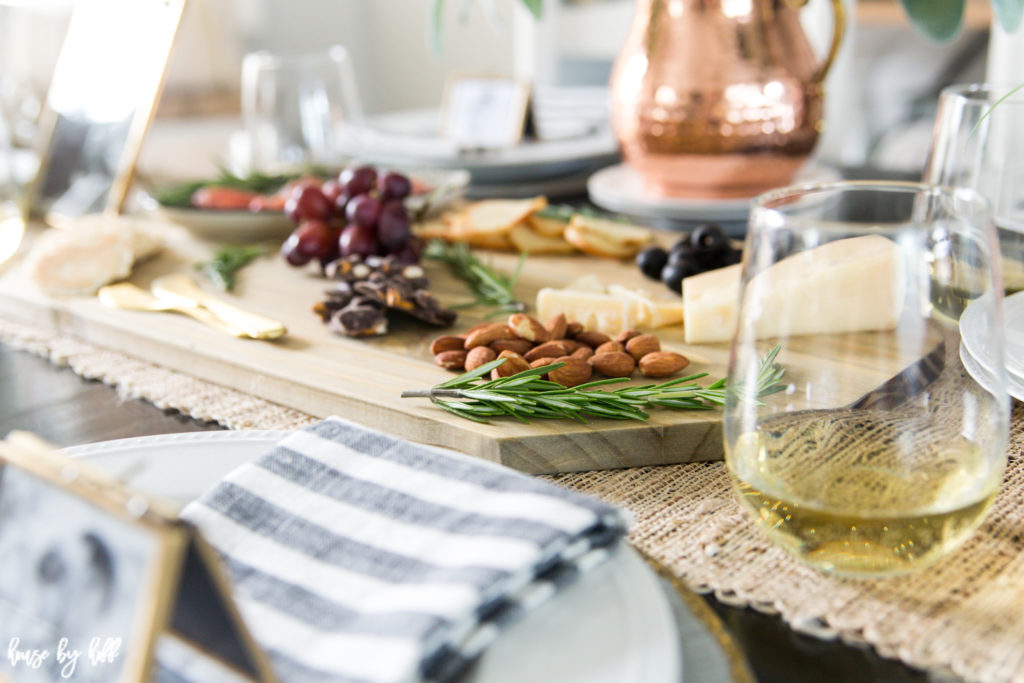 Since this was a Mother's Day spread, I included a few of my favorite framed pictures of my girl and I. She made me a mother seven years ago, and I'm so thankful for it! We have not been able to have any more children, so it makes her extra miraculous to us.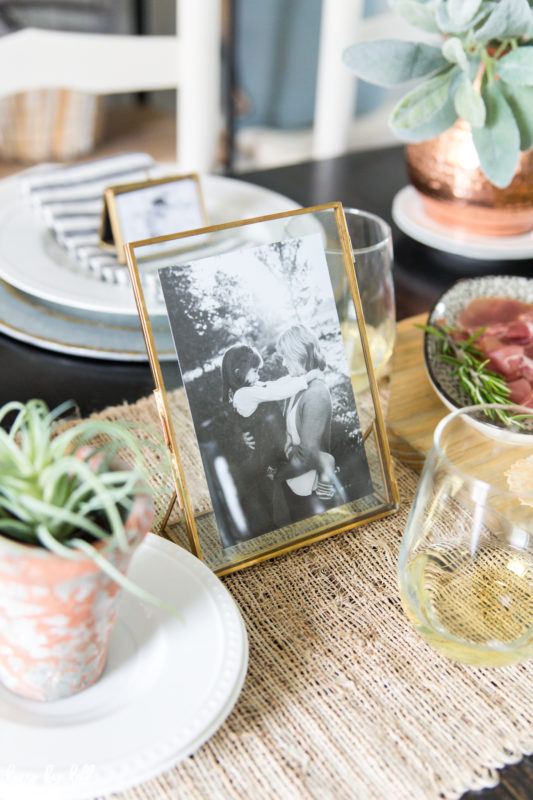 I am absolutely in love with the image below. To me it captures the special bond and understanding that we have. It's the perfect image for a Mother's Day table, isn't it?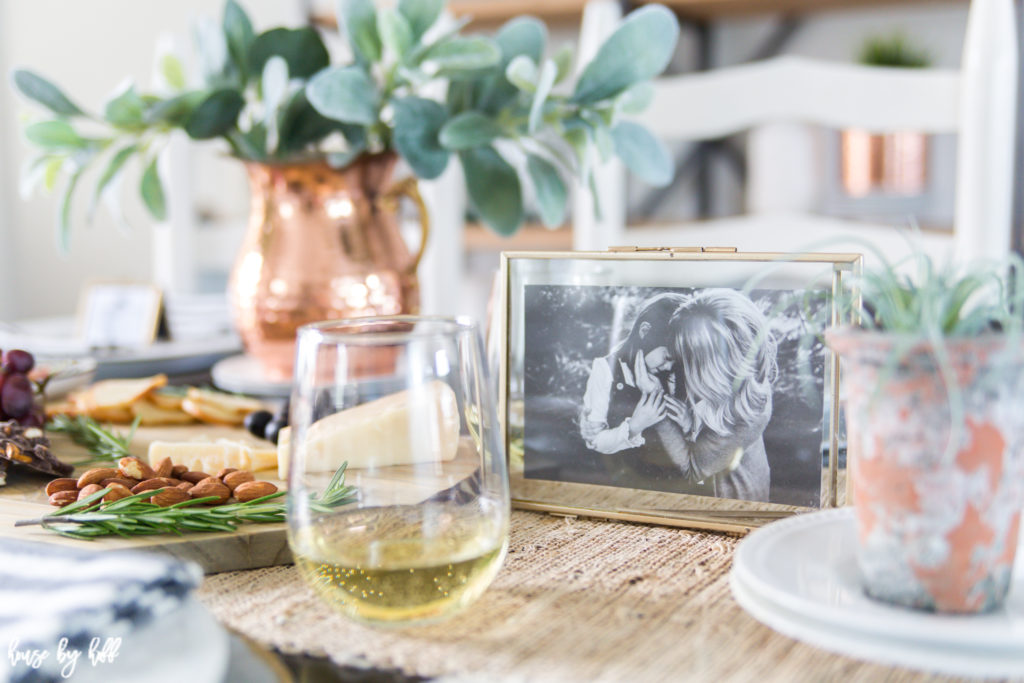 Moving back to the food and table, I picked up a few polka-dotted dishes at Hob Lob and included them on the board and around the table. I think they're so cute and add a little fun to the tablescape.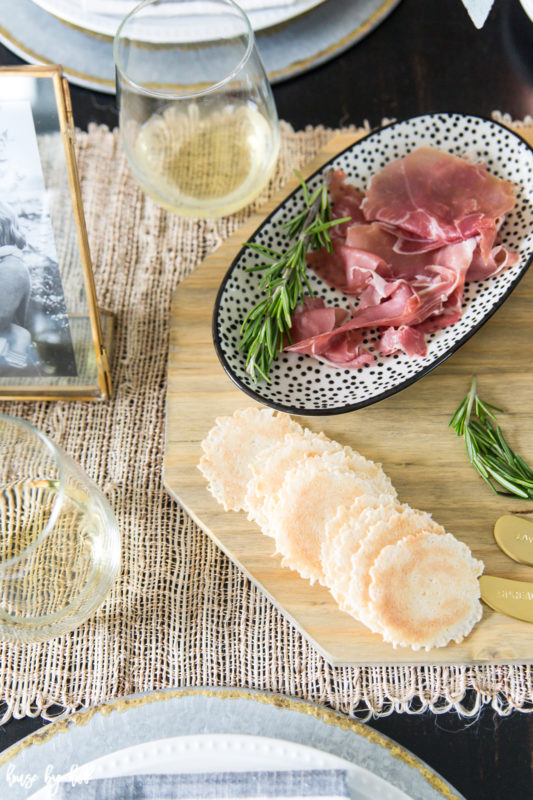 I think the overall look of this table is so elegant. It reminds me of a charcuterie board you might see in Italy or France…and it just doesn't get more elegant than that, does it?!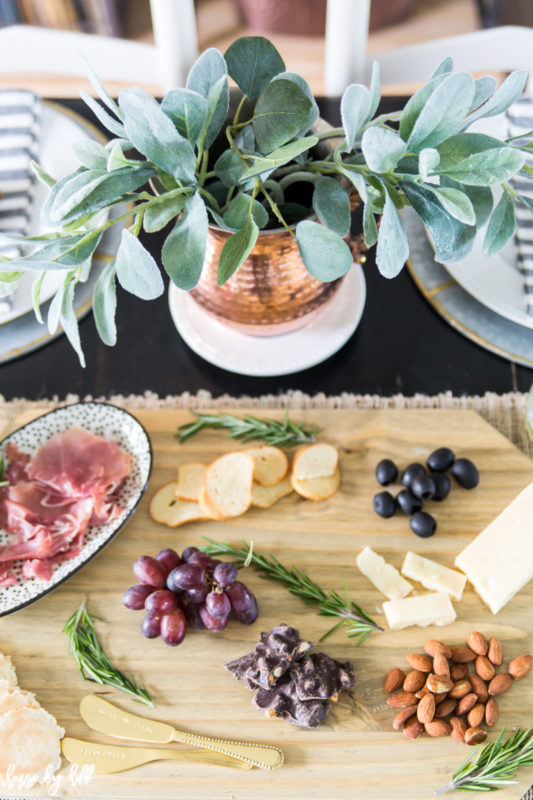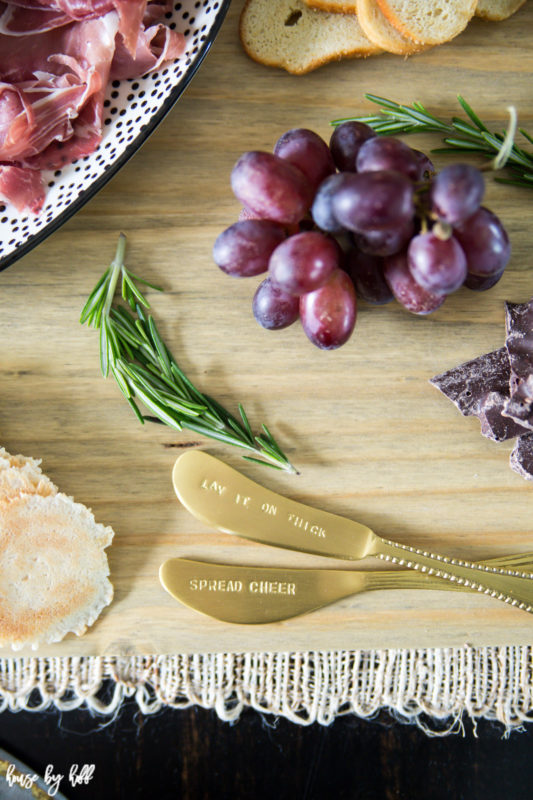 I made these DIY Photo Place Cards last year, and I still pull them out and use them all the time! Such a sweet personal touch!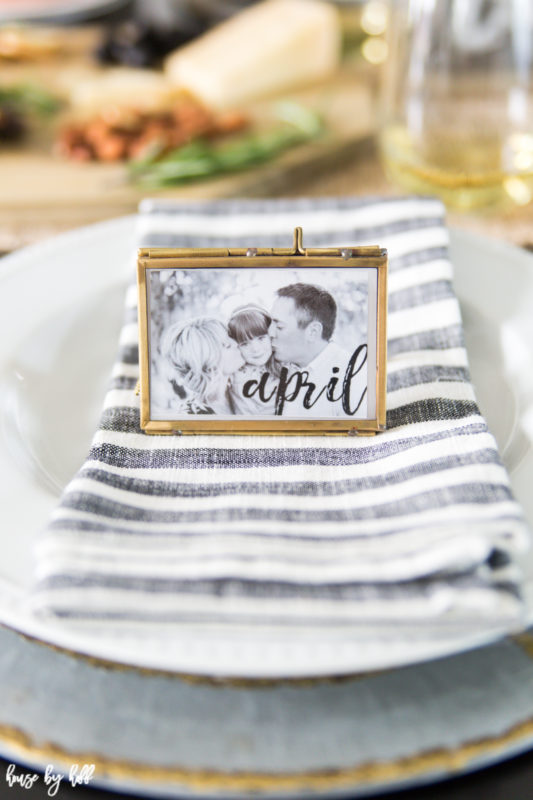 Since it's my house, and I'm the mother, so therefore I get to be the boss on Mother's Day, I would set the mood by playing a little Casey Musgraves in the background. She's really been my go-to for easy listening lately. What a talented and darling girl!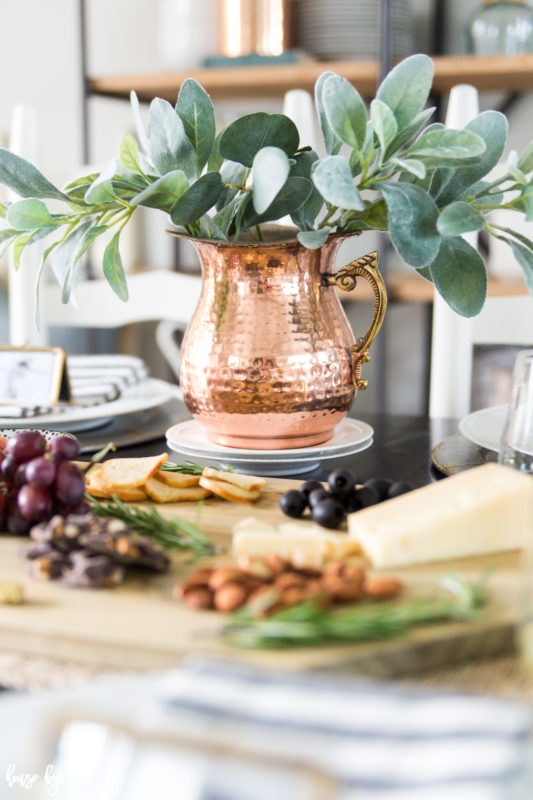 So, there you go! An elegant Mother's Day table set with a beautiful charcuterie board, meaningful photos, and a pop of greenery. Doesn't get much better than that! 😉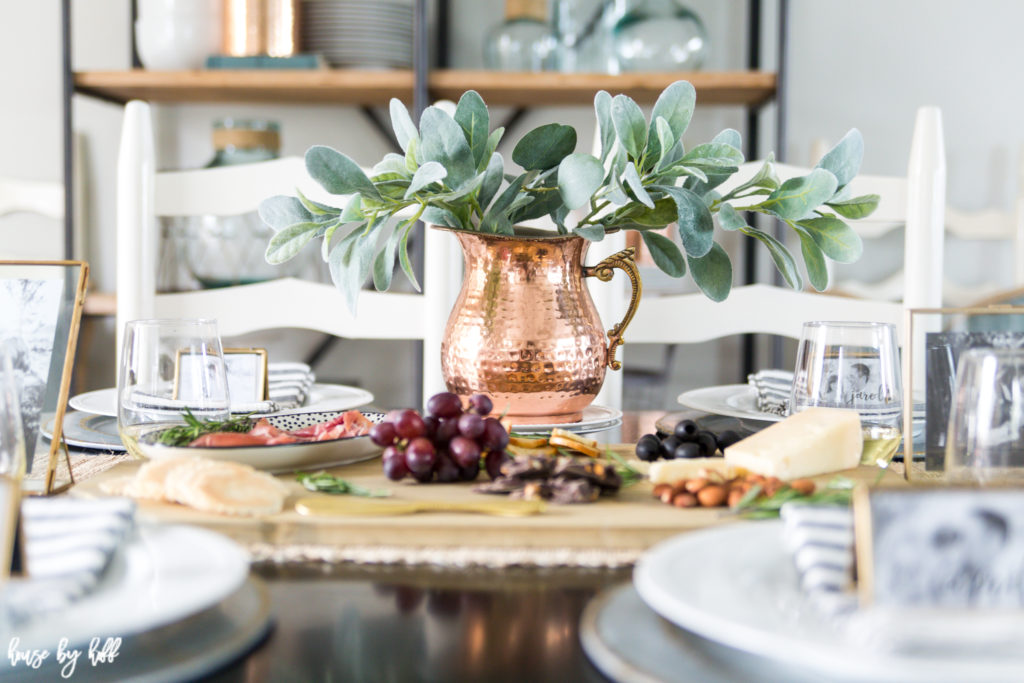 Be sure to check out my DIY Charcuterie Board post from earlier this week! 🙂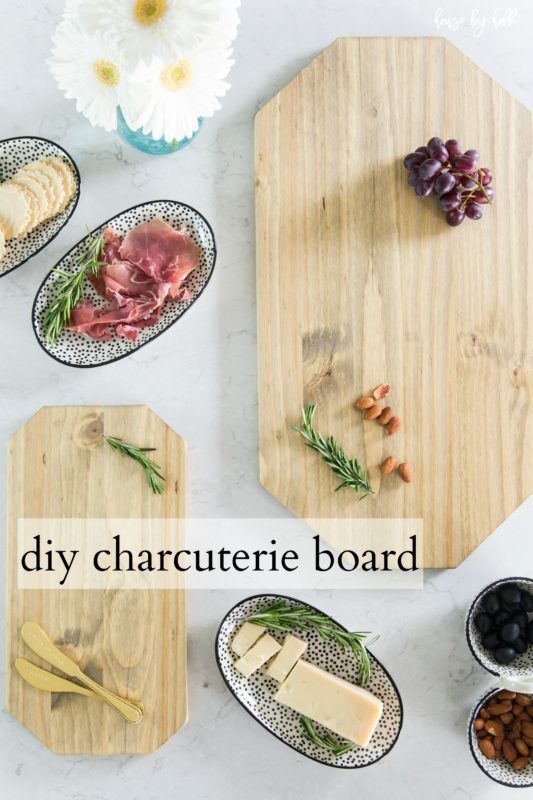 ~
I'm not the only one sharing a Mother's Day table today! Be sure to check out all of these sweet ideas below!

Rooms for Rent | Craftberry Bush | Modern-Glam | Shabby FuFu

Zevy Joy |Amber Tysl | Almafied | My Sweet Savannah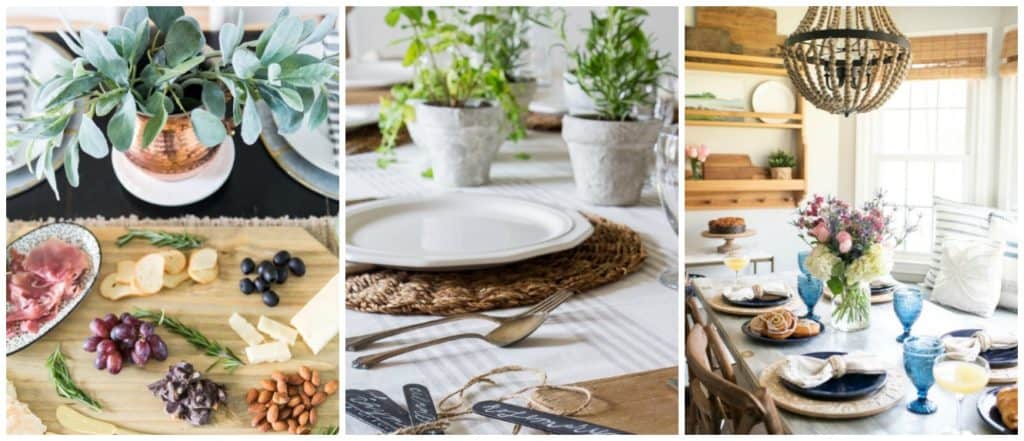 House by Hoff | Pine & Prospect | Nina Hendrick
Have a great day! 🙂