Oh. Hello, there!
I'm just putting the finishing touches on my guest post for Mom's blog.
Hold on a second, let me just run the spell check.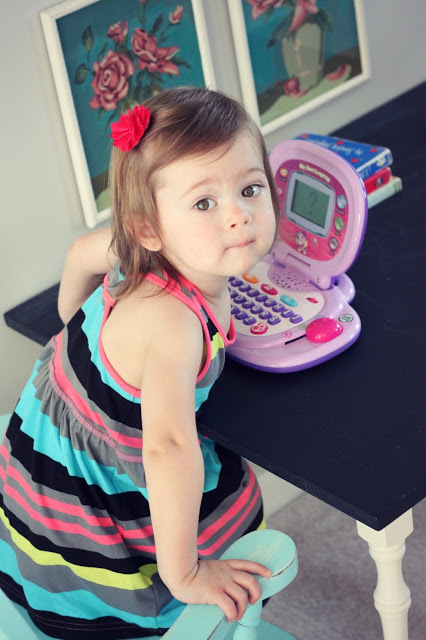 Today I'm posting about a fun activity that Mom and I have been doing this summer. She likes activities that are easy, require little to no clean up, keep me entertained for extended periods of time, and, most importantly, are teaching me something.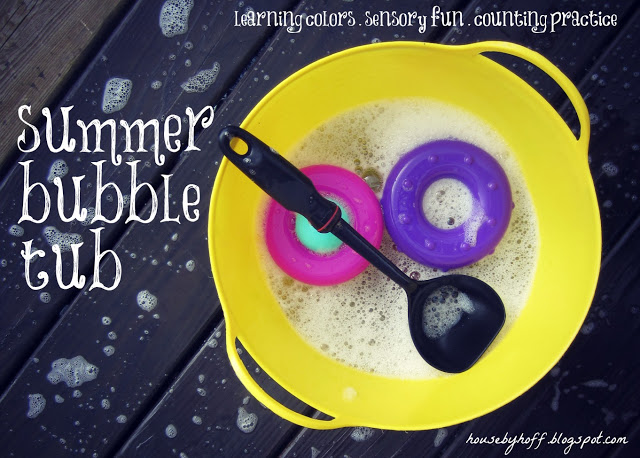 Like most toddlers, I love to splash and play in water. Add bubbles, and I'm immediately fascinated! Mom adds dish soap for some bubbles in my bubble tub.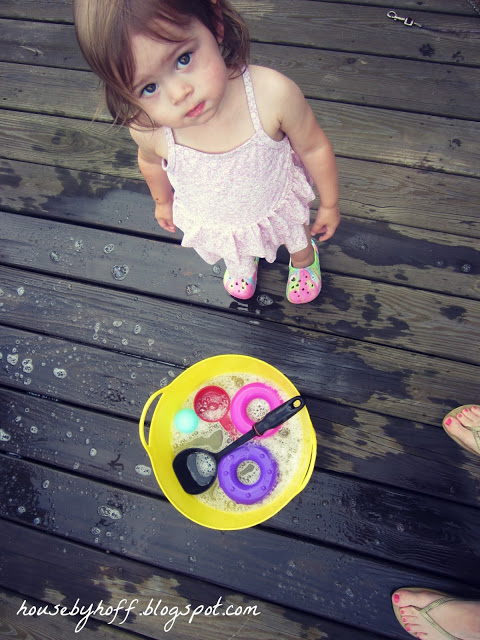 She changes me into my bathing suit and crocs, so it doesn't matter how much I splash around and get wet!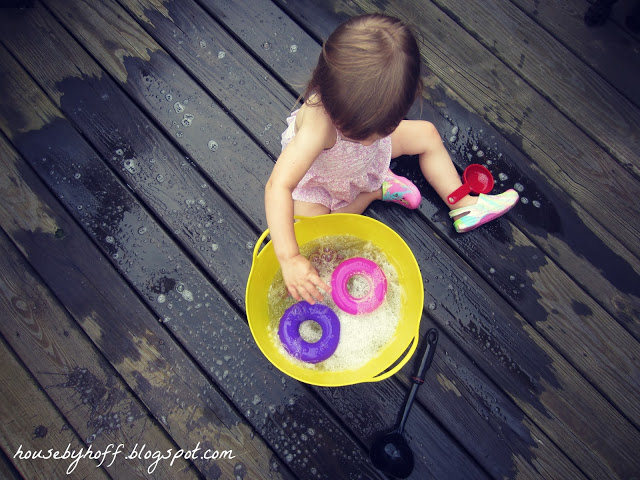 Mommy throws in all kinds of stuff into my tub. She tries to grab colorful items so that we can practice colors. (When she asks me what color something is, I always answer, "geeeeeeen" no matter what color it actually is.)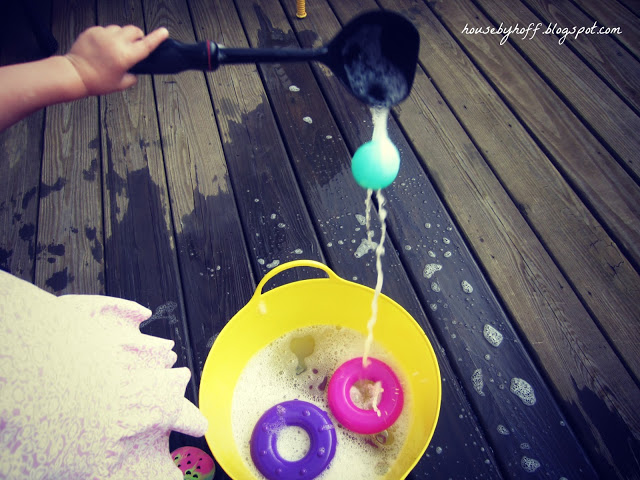 I like to fill the ladle up with water, then dump it everywhere!
I frequently get distracted by bugs, crawling on the deck. My mommy won't let me touch them, and kind of spazzes out when I try.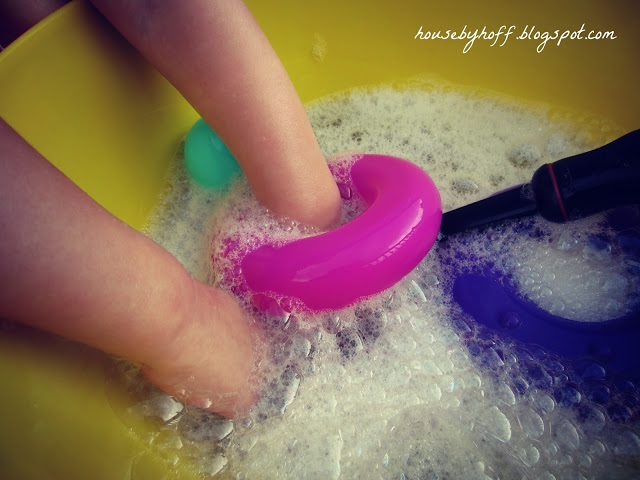 I often take every item out one at a time, then put them back one at a time. When I do that, Mommy and I count the items. I'm very smart and can count to 4 all by myself.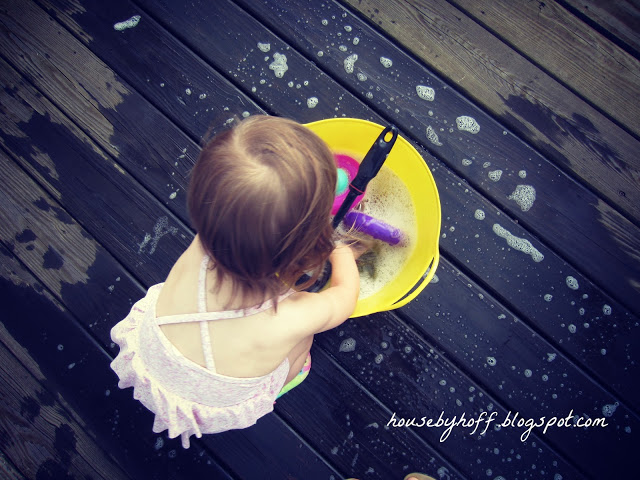 Most of the time, I'm having so much fun that I pretend I can't hear Mommy when she tells me it's time to go in. Unless she says I can have cheese. Then I'll stop immediately.
What have you been doing with your kids this summer? Mommy always wants more ideas!!!
To see my first guest post about playing with sticky circles,
click here!