I've been just itching all week to share my little table makeover with you!
It'd had been too long since I'd picked up a paint brush and painted a piece of furniture…
I felt like I was climbing back in the saddle.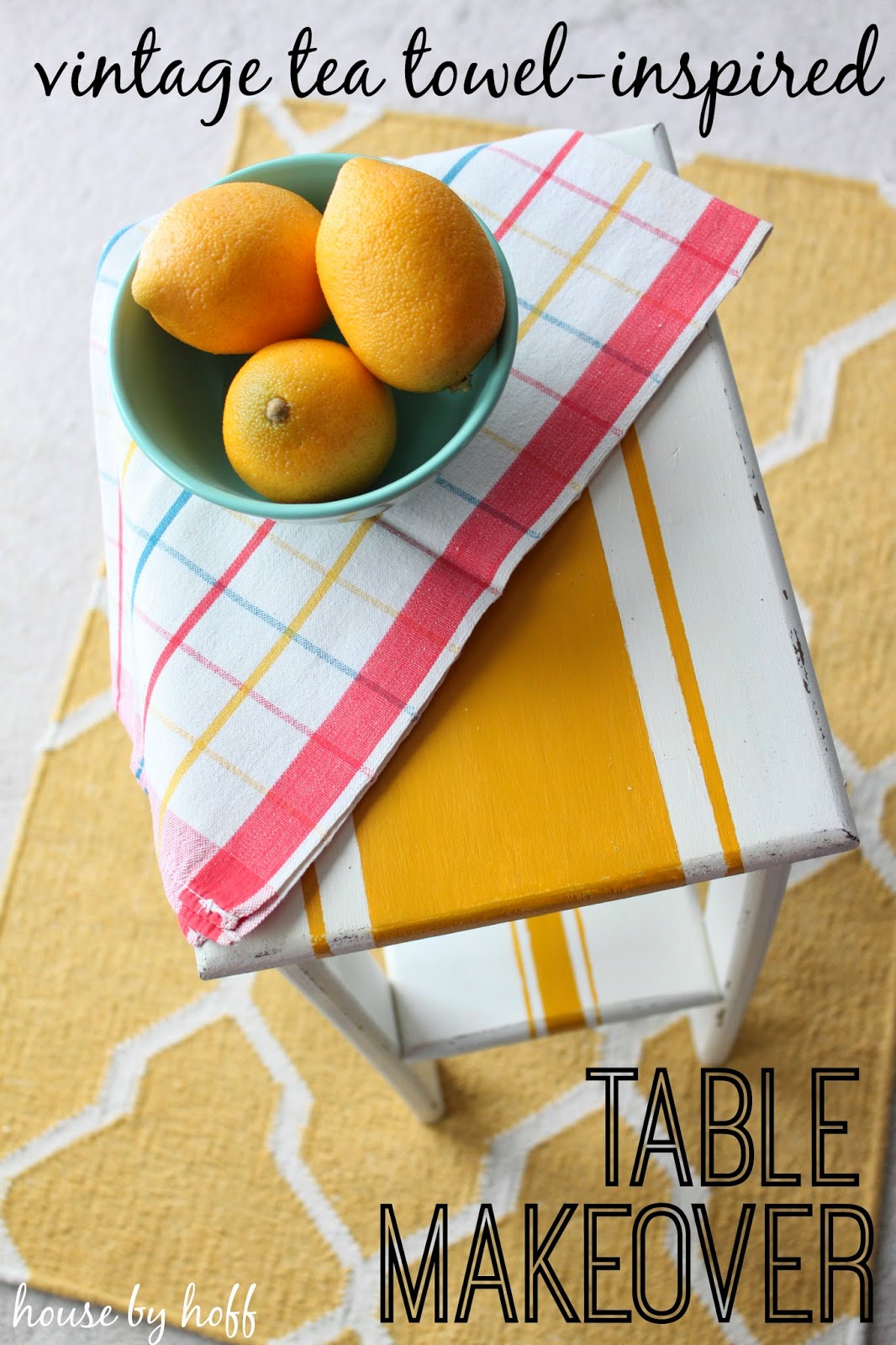 I recently received a bundle of vintage tea towels.
I loved the colors and stripes, and I used them as my inspiration for the paint job on my table!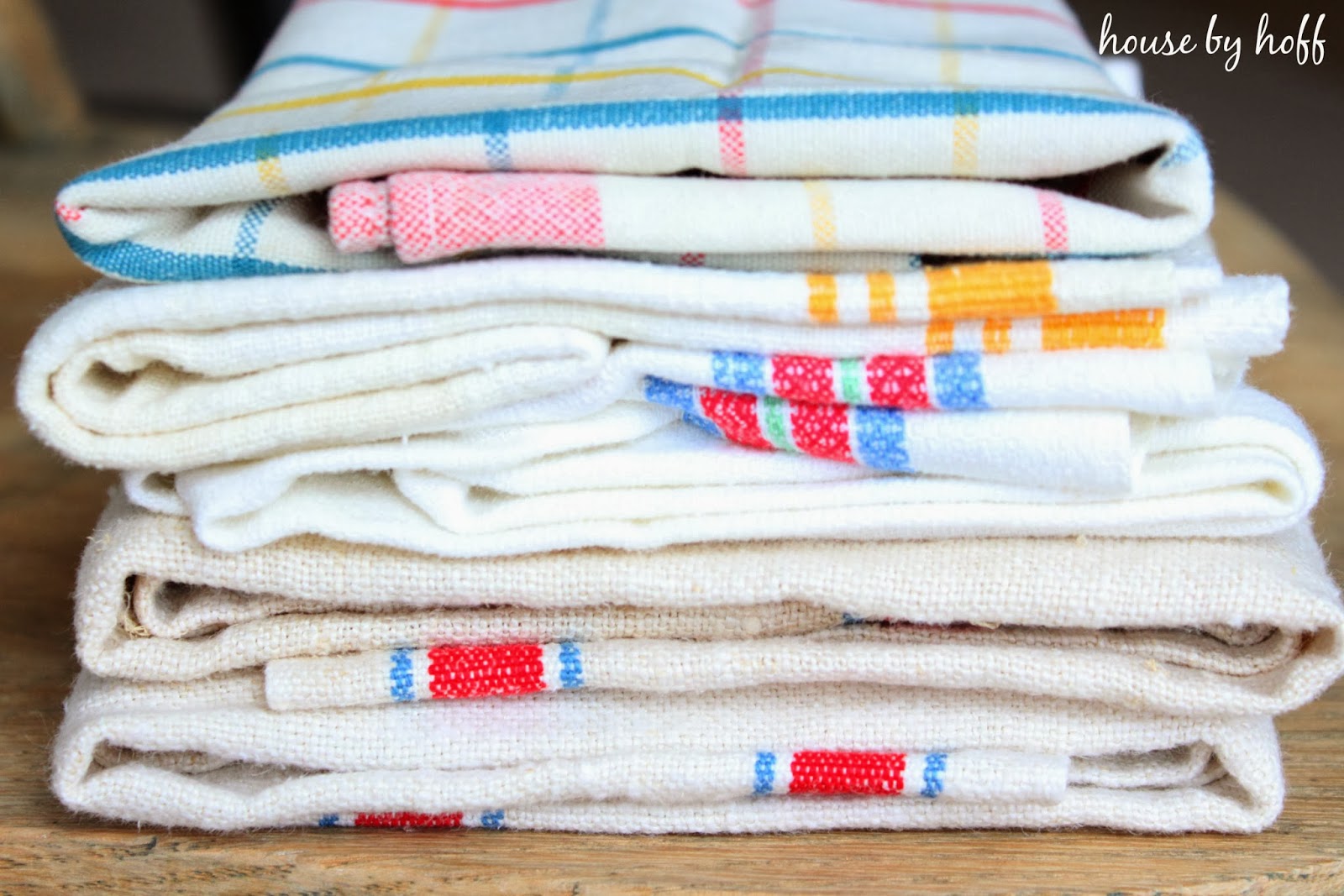 I used
Country Chic's
fabulous chalk paint in Vanilla Frosting and Fresh Mustard to see my vision through. I was
so impressed
with this paint!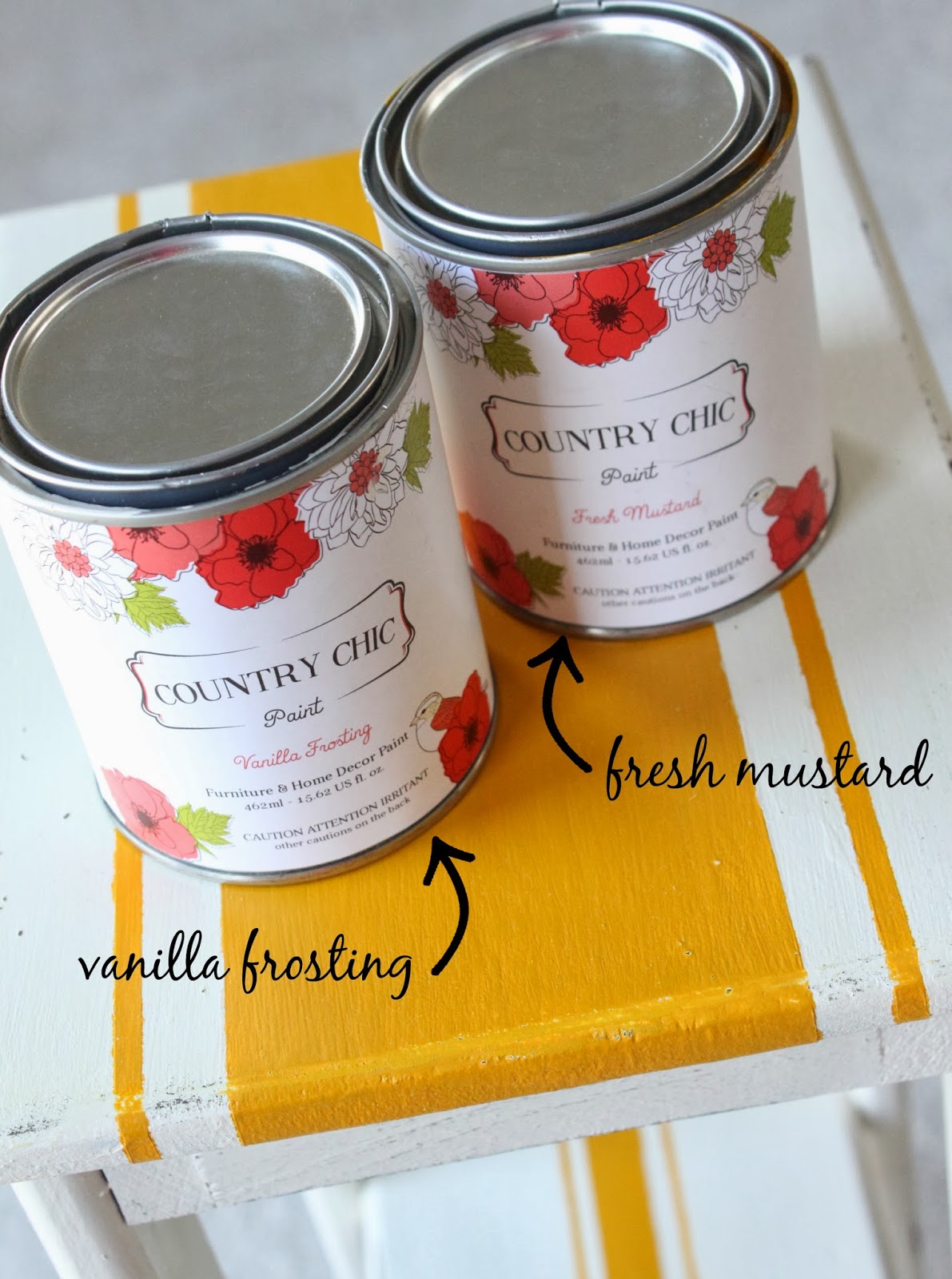 Country Chic Paint
is VOC FREE and basically odorless! I painted this little gem in our laundry room, and didn't smell anything. The paint is 
so easy
 to use! I hardly did any prep work on this junky little table! Also, it dries really quickly!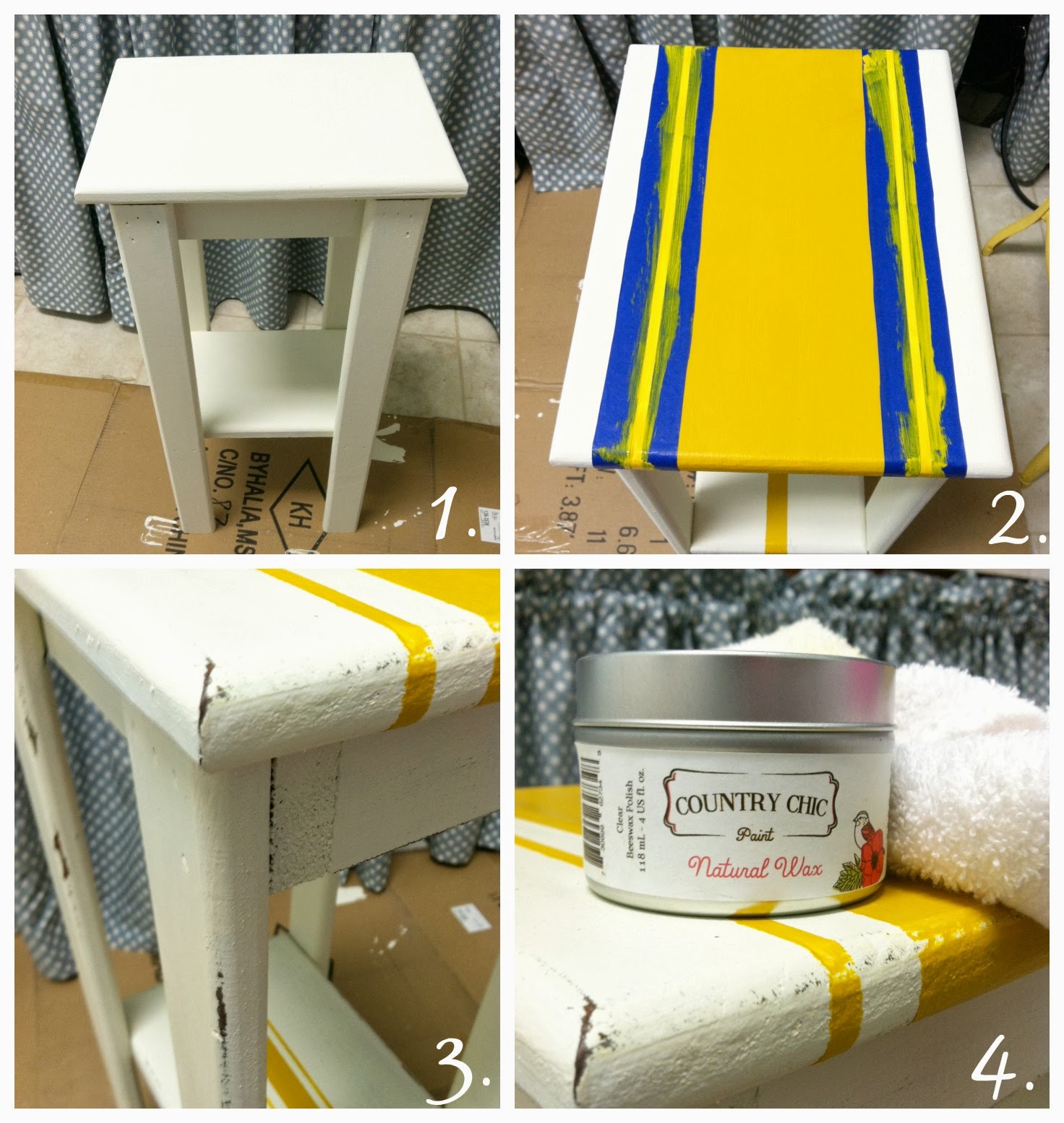 1. As I said above, there was very little prep work involved. I simply wiped down my table and started painting. (I did not have to sand or prime, that's the beauty of Country Chic's paint!)  It took only two coats of Vanilla Frosting to completely cover the table.
2. Using some painter's tape and some Fresh Mustard paint, I added the stripes to the table. So easy!
3. Distressing this piece was so easy! I lightly sanded the edges with some fine-grit sand paper. Country Chic's paint is made for easy distressing!
4. I added two coats of Natural Wax to my finished table!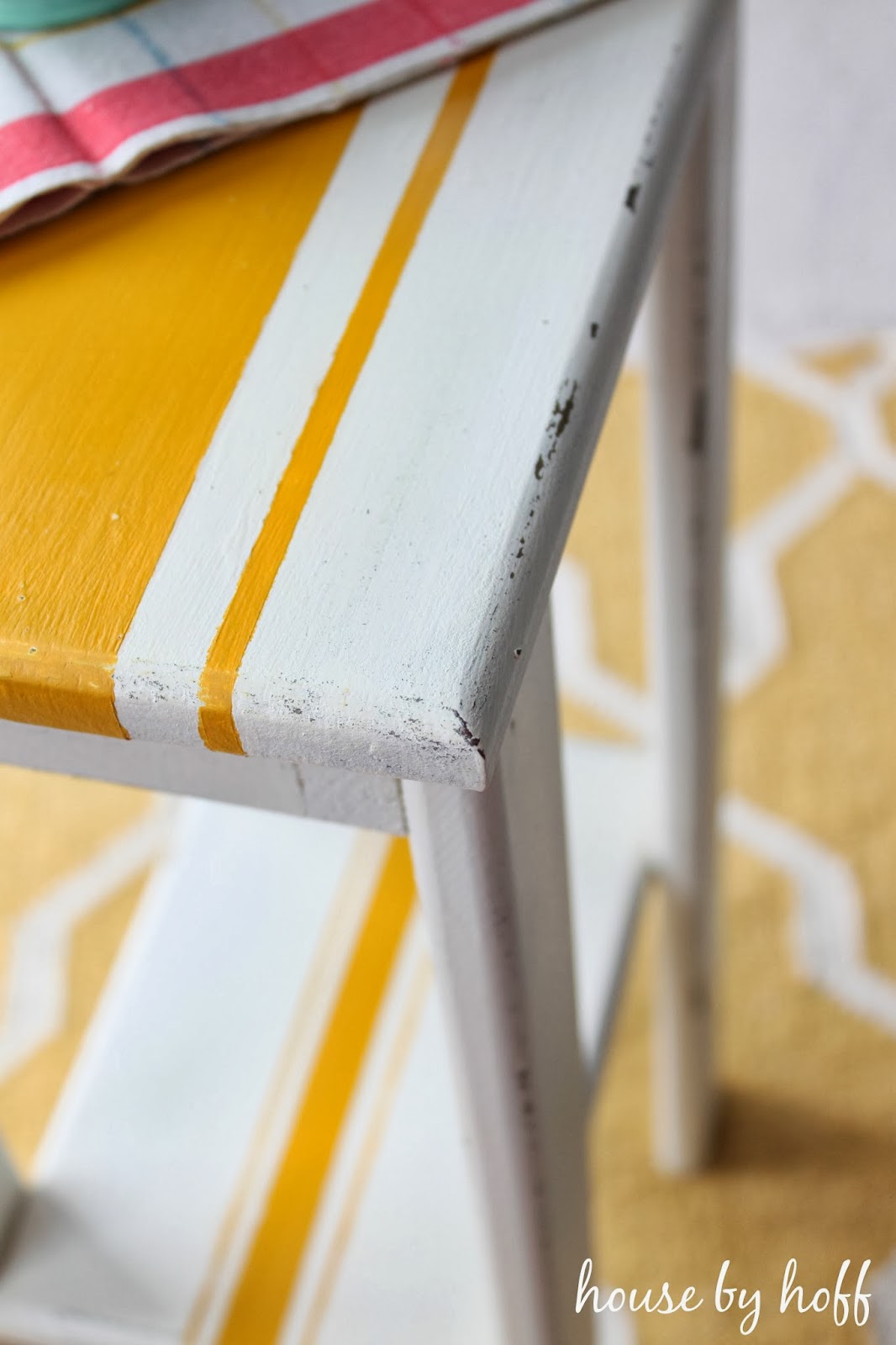 I love how vintage and sweet my little table looks!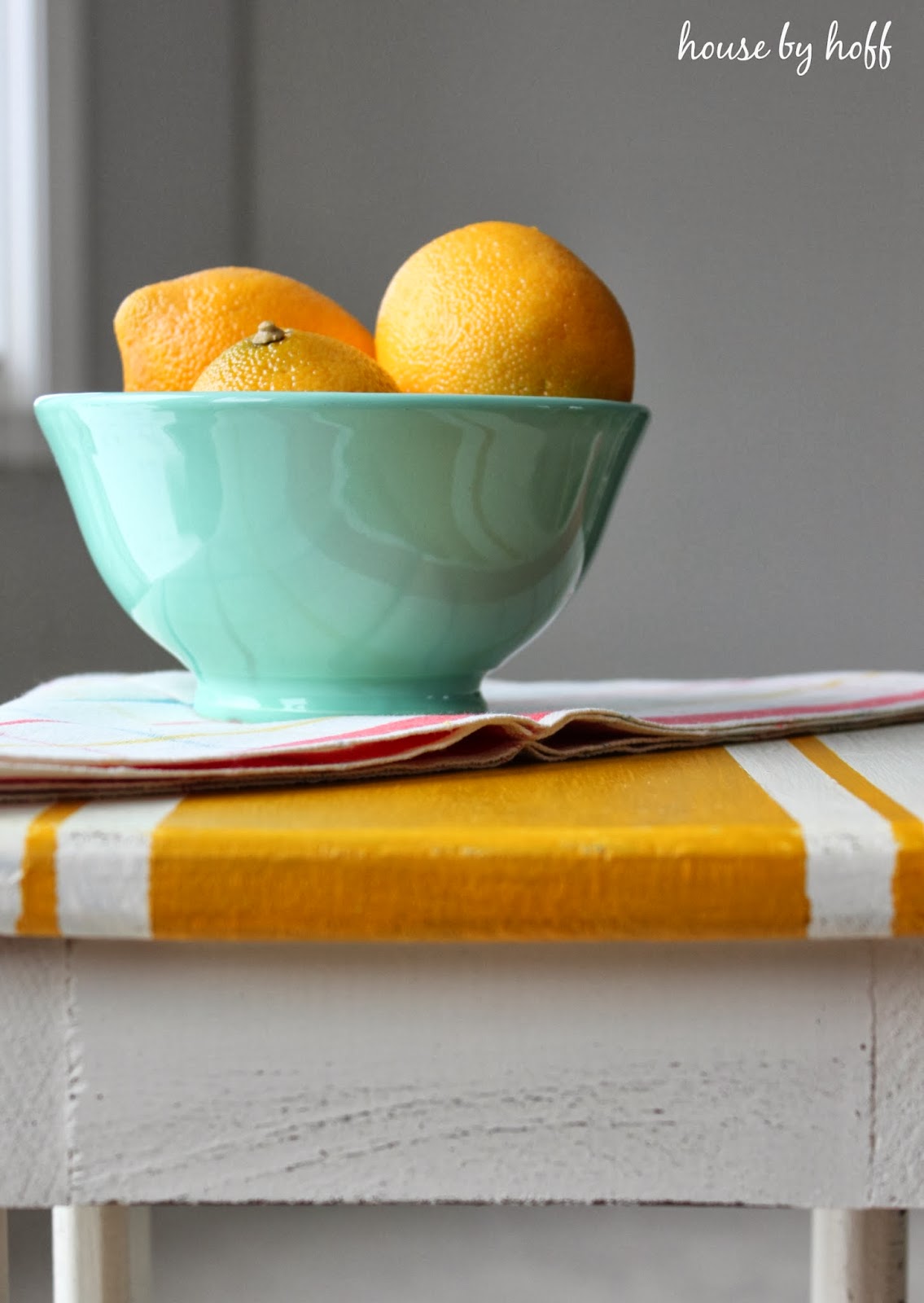 The "Fresh Mustard" stripes just add so much character, don't you think?
I'm planning on tackling another furniture painting project this weekend…
Can't wait to share it with you soon! 🙂
Have a great weekend!