This month's "Get Your DIY On" theme is "Trash to Treasure Makeovers".
Sadly, I haven't had the opportunity to convert any junk to gold lately.
No worries though!
I'm  reposting one of my favorite junky garage sale makeovers from last summer!
Enjoy!
~
Yellow is one of my favorite colors.
It's bright. It's cheery.
It's the perfect pop of color for my work space!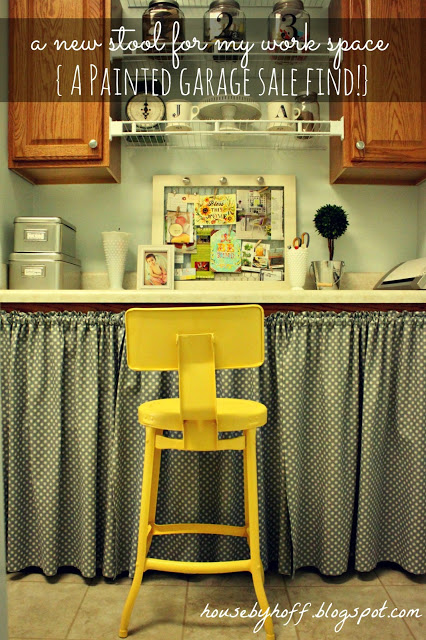 I found this great stool at a garage sale recently. The lady running the garage sale didn't have prices on anything. She told me to name my price….I was about to offer her $5 when she said, "How about $3?"
Done deal, lady!
Here's how I transformed this little junker: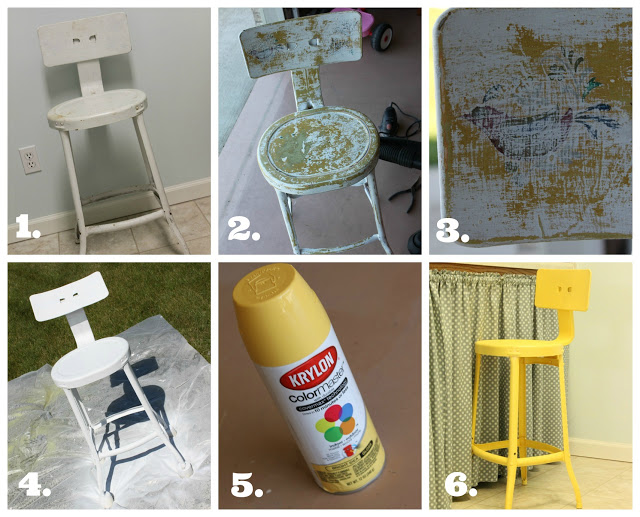 1. When I brought the stool home it was dirty, beat-up ,and had drips of paint all over it. I suspect that the previous owner used it to stand on while painting the walls or something.
2. Due to all of the paint drips and dings, I had to power stand it over and over and over again.
3. As I was power sanding I found a little bird painted on the back…kind of cool!
4. I sprayed the stool with primer, then sanded lightly.
5. I used this yellow color by Krylon, it doesn't have a color name on the can, but I found it at Wal-Mart. It took me 1 1/2 cans and 3 coats to cover the chair.
6. There she sits! My new work stool!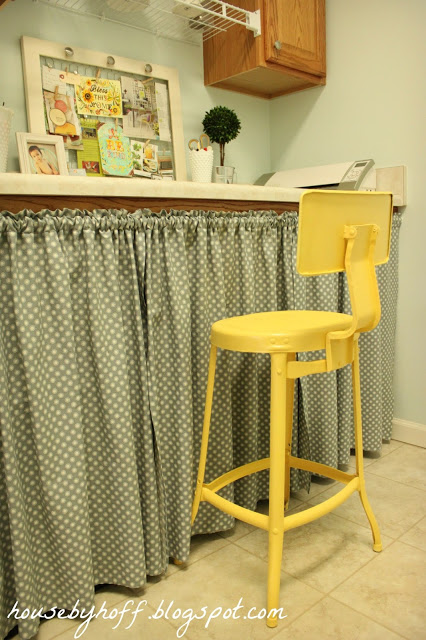 I love the way this looks in my work space!
Here's what my "Get Your DIY On" co hosts came up with!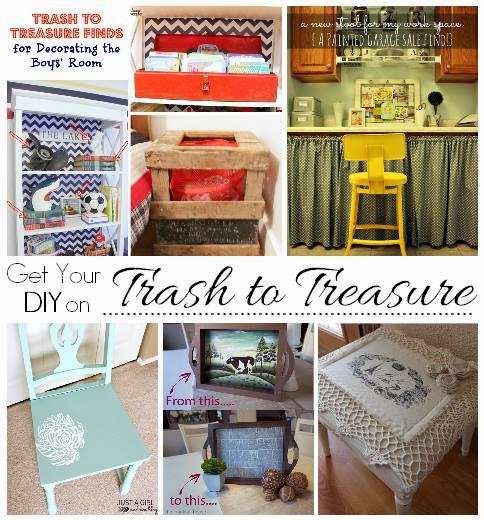 Don't forget to link up your Trash to Treasure Makeovers on Sunday at 7:00 PM!


I'm linking up at:  Tatertots & Jello