I seriously don't know how we're already in the third week of March. The past few weeks have been SO busy, and it's making the time fly!
I'm so lucky that my mom and dad live so close, and that they don't mind watching Miss L. for me when I'm trying to get projects finished and photographed for the blog. (Well, at least they say they don't mind…) 😉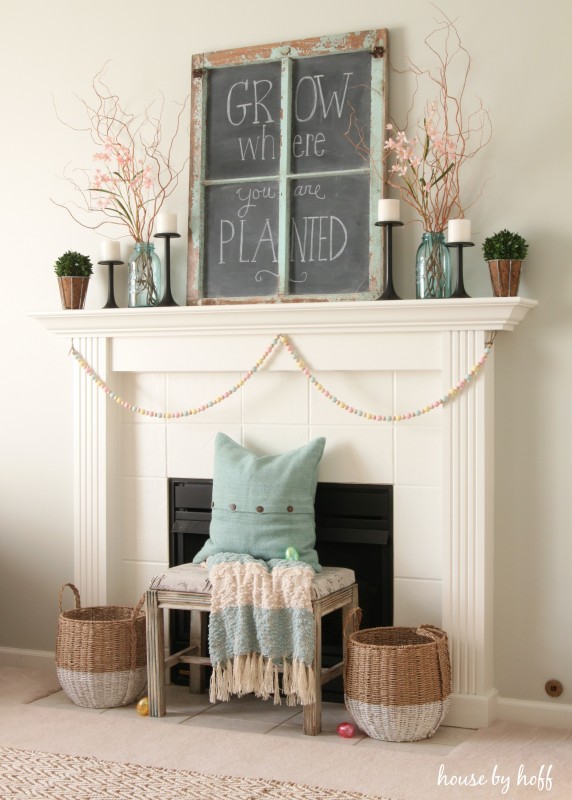 After a particularly exhausting day at work last week, I came home to finish up my spring mantel and take pictures of it…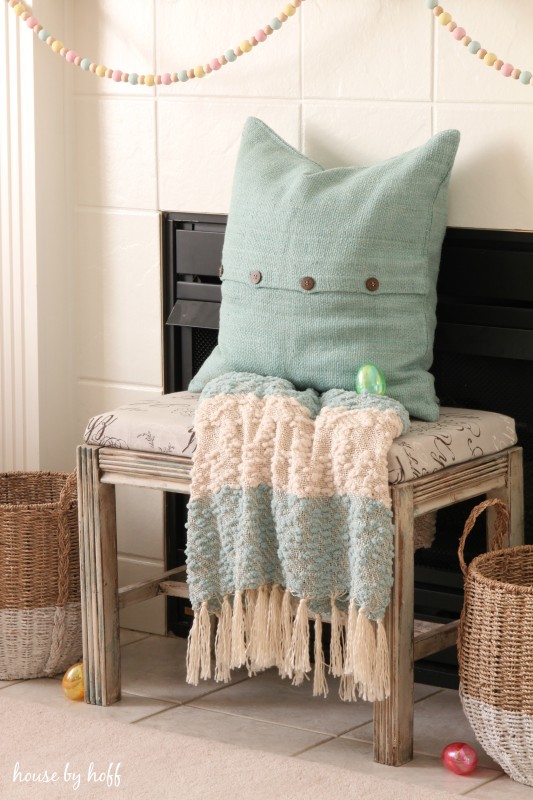 My house was quiet, and I found it very relaxing to trace out the letters on my chalkboard and hang my wood bead garland. The quiet moments when I'm alone at my house are rare and precious to me. I need time to myself…or I get cranky.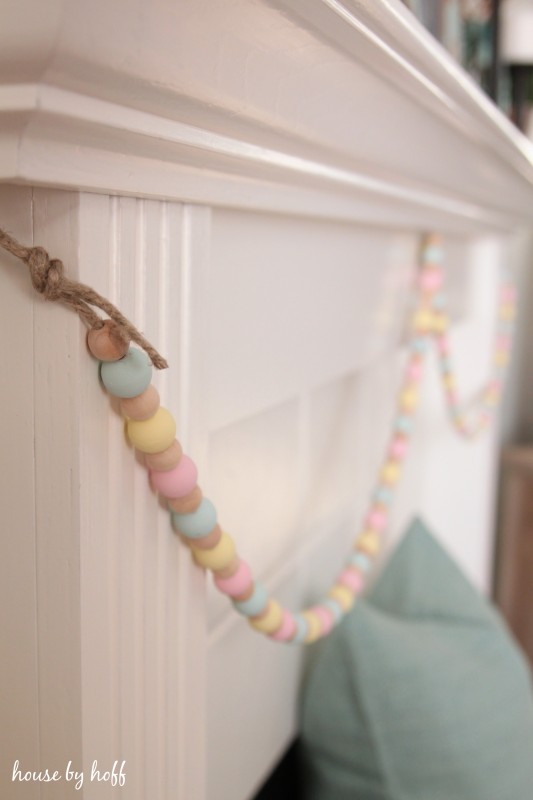 I decided to keep it simple, and that less was going to be more for this mantel…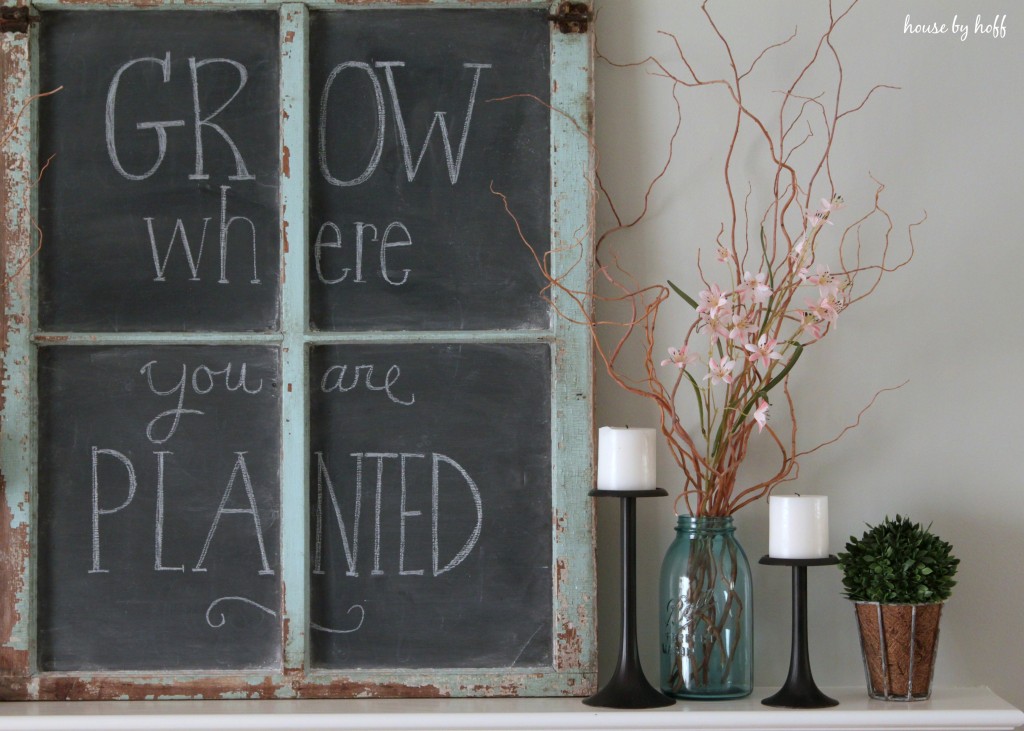 I love how it turned out. Sometimes simple is best.
I hope you have a great day, and that you find some time for yourself!
_