Have a look at my cozy January living room decor!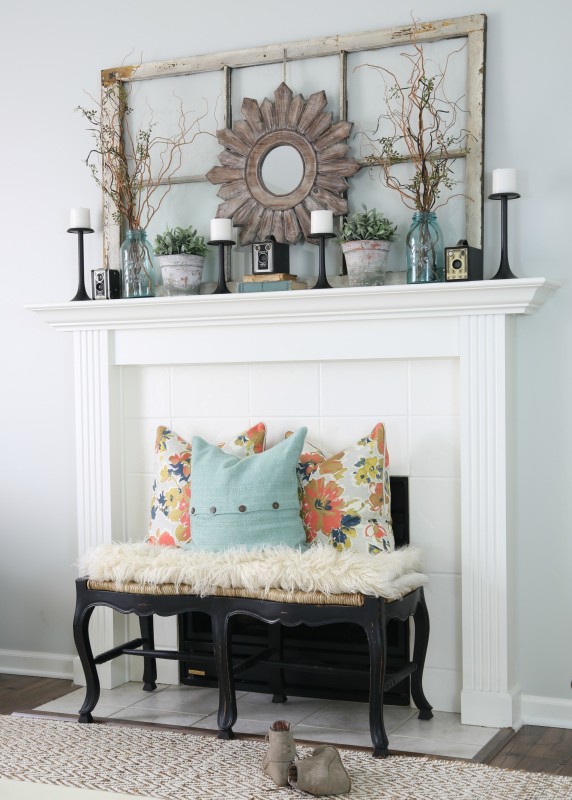 I never realized how responsible and trustworthy a child has to be to handle gum-chewing. But now I am the proud parent of a four year-old who loves to chew lemon gum. I completely use this to my advantage.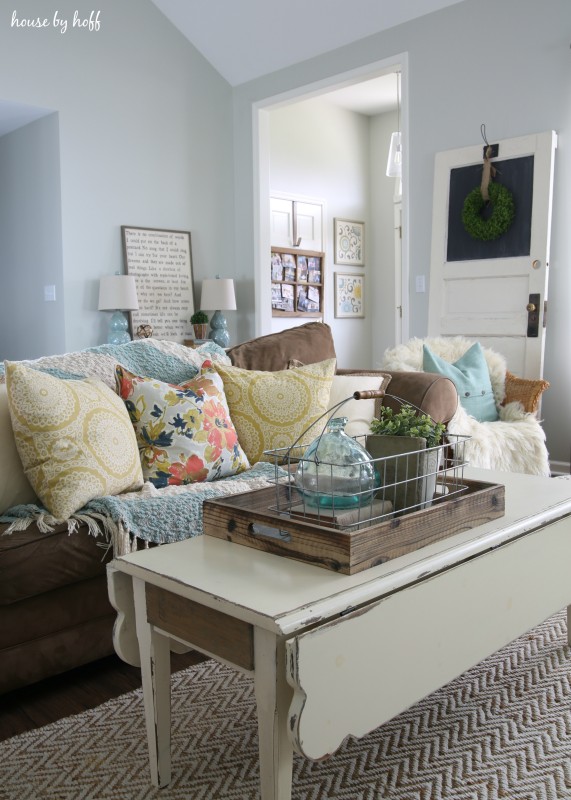 Because, I use lemon gum as incentive to eat vegetables, pick up toys, or in the case of this day (the day I shot these pictures of my living room) as incentive to play with her dolls in her bedroom until I was finished photographing the living room…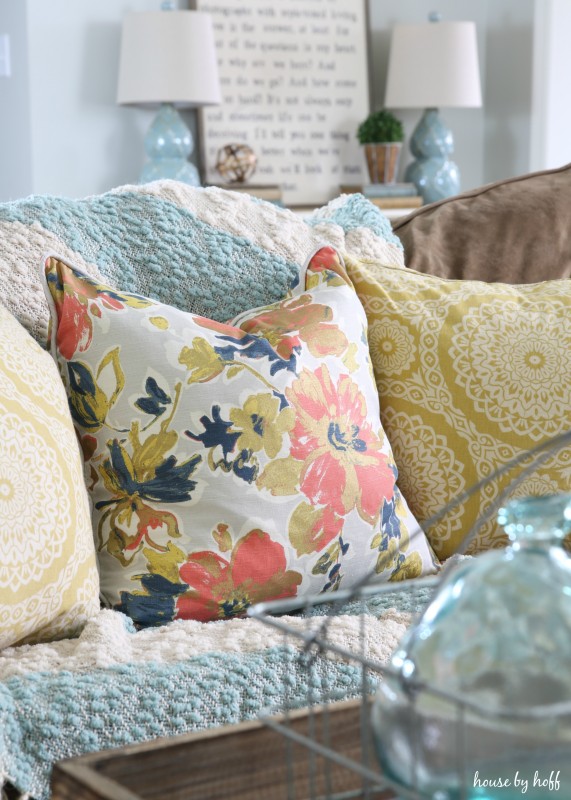 I gave her a piece of her beloved lemon gum, and stuck the gum container on top of my dresser. And I really thought my dresser was high enough, and that the lemon gum would be out of reach. I thought wrong.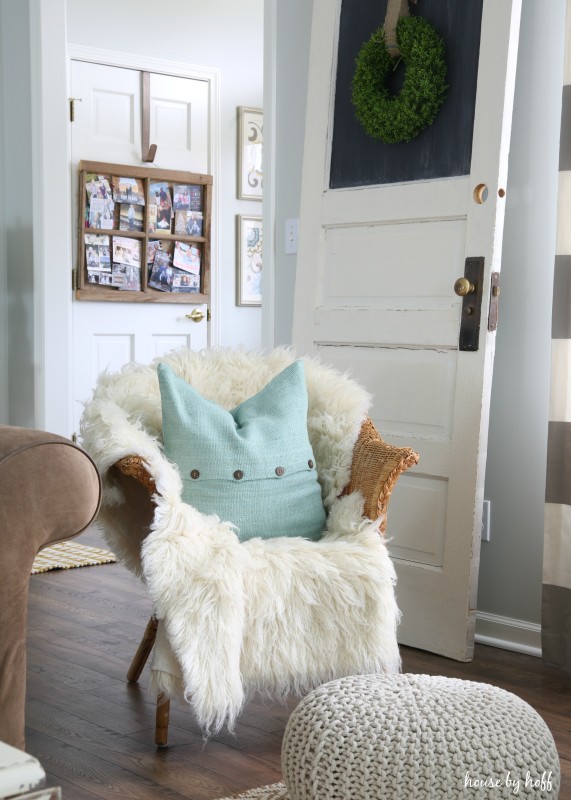 The thing you should know about me is that while I am taking pictures, I'm kind of in a zone. I could hear the pitter-patter of feet running around, but it didn't occur to me to be concerned.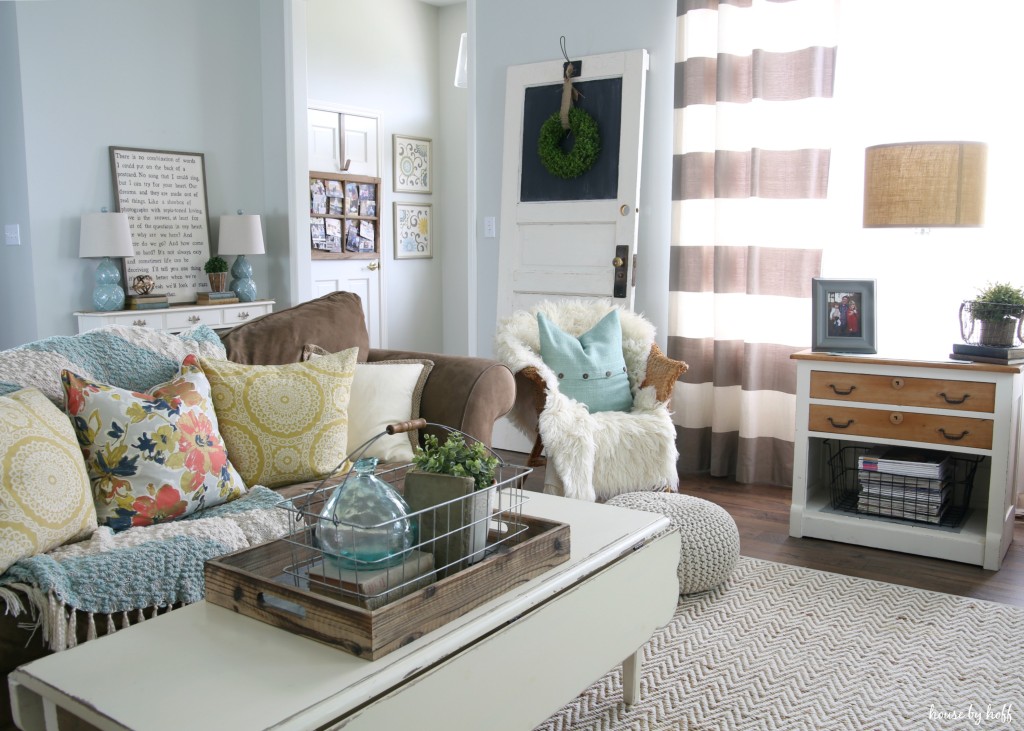 It wasn't until I actually started to smell lemon, and heard the crash of Miss L falling off of the dresser (she was fine!) that it occurred to me that she had been sneaking lemon gum. Like A LOT of lemon gum.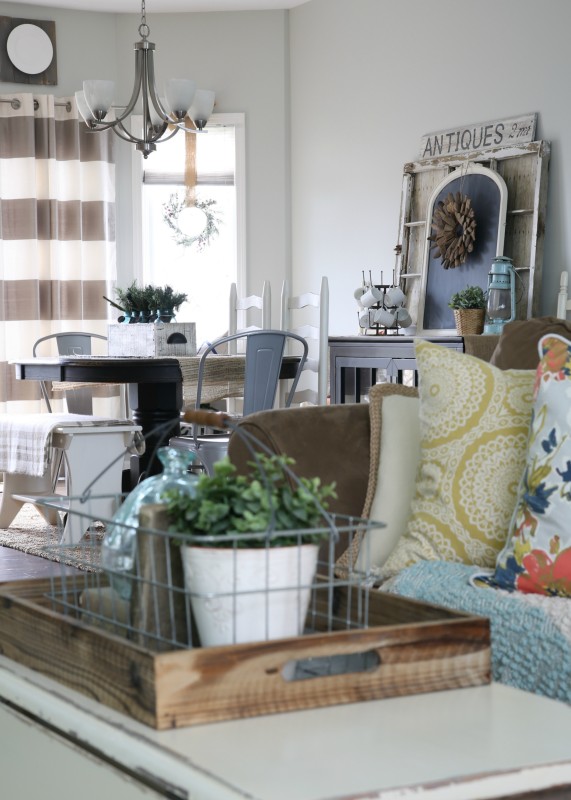 Sure enough, when I entered the bedroom, she gave me that "Who me?!?!?" grin, while simultaneously chomping on her umpteenth piece of lemon gum. "Hi Mom!!!! Whatchya doing? Done taking pictures?"
Stinker.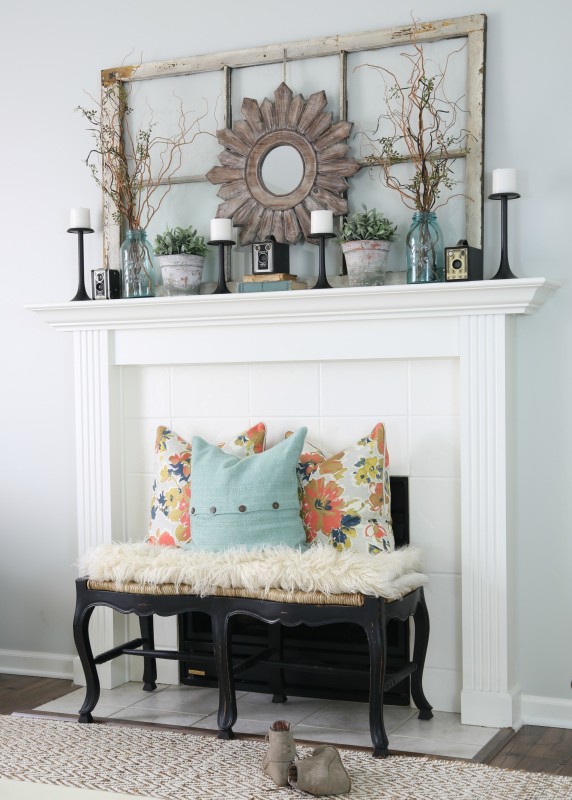 I (sort of) scolded her for taking so much gum, and nervously asked her where the chewed up pieces were. She told me she had thrown them all away. And I believed her.
Until I put on my boots for work on Monday morning. Approximately 12 pieces of chewed up gum stuck to my socks when I pulled my feet out.
😉
Have a great day!
I'm linking up at Thrifty Decor Chick