These sweet Valentines with Minted are perfect for a school party!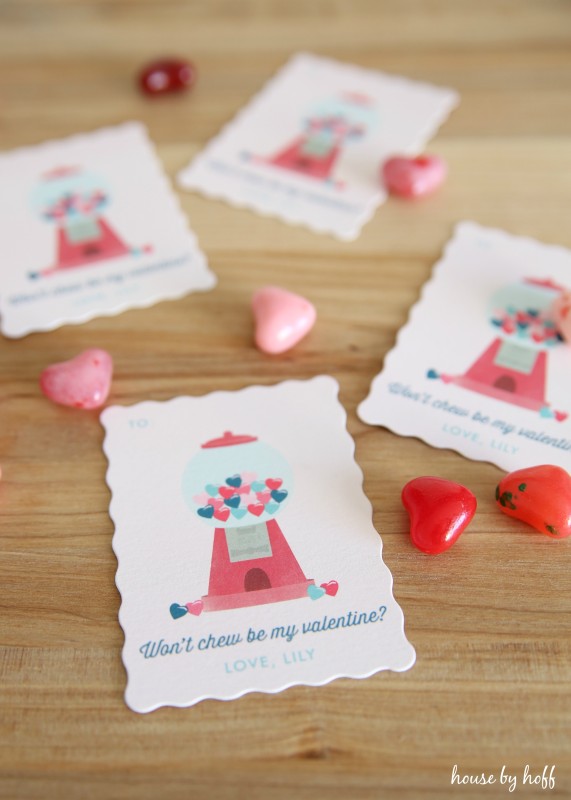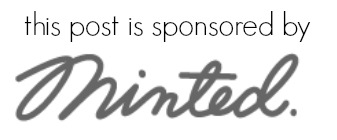 School Valentines bring back the best school memories of making little white paper bags decorated with construction paper hearts and delivering my Valentines to each of my classmates. I always loved reading each Valentine, and, of course, eating the candy!
I'm so excited because this year is the first year that Miss L. will have a real Valentine's Day Party with preschool friends! She loves to pass things out to her classmates, and she's already looking forward to handing these cute Valentines from Minted out to all of her friends!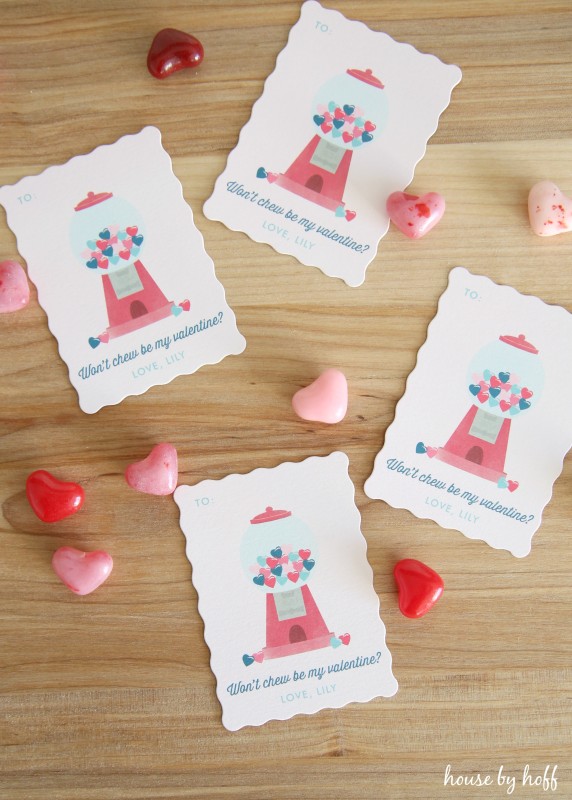 My girl is allll about the gum lately (gum is her favorite treat),  so I knew she'd love these darling Sweet Bubbly Classroom Valentine's Cards. Since they arrived in the mail, she's been asking me every day, "How many more days until Valentine's Day?!"  🙂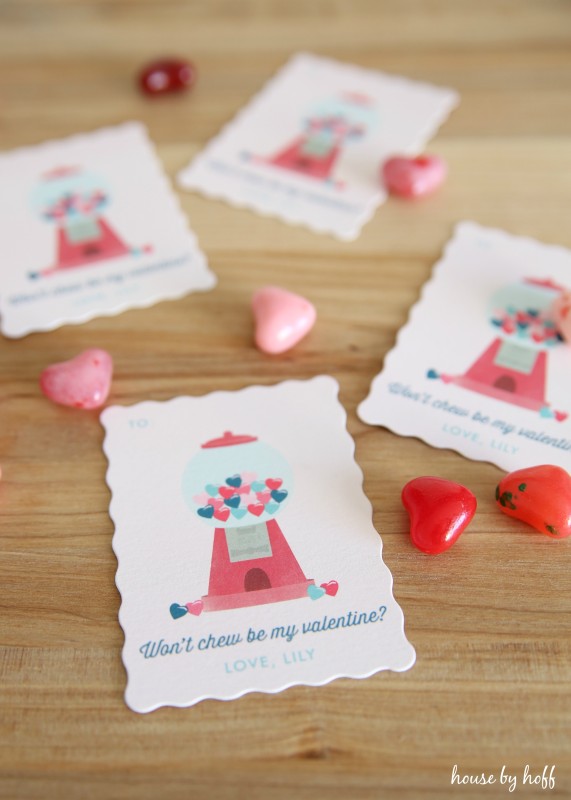 I loved this sweet, pretty, feminine design and chose to have the edges scalloped to add a little extra fun detail. There were SO MANY cute options to choose from, and it was hard to pick just one design from Minted's collection of classroom Valentines!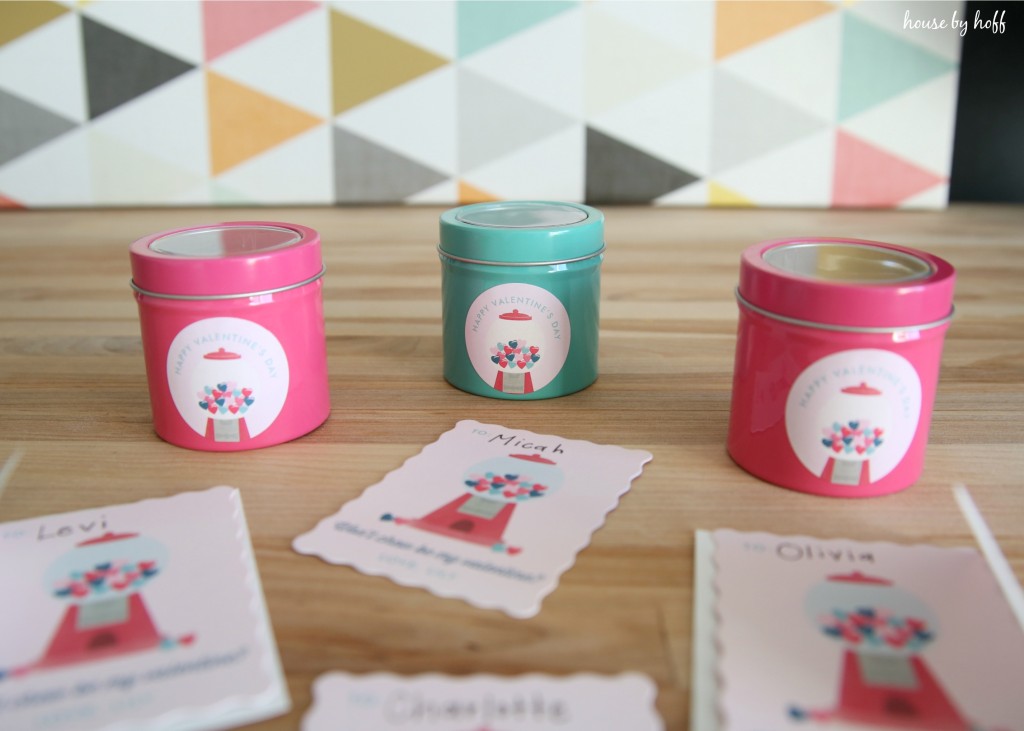 When I saw the matching custom stickers, I knew I had to order them! These cute stickers make it easy to turn some simple canisters into coordinating treat holders! Wouldn't these stickers also be cute on a simple treat bag or box? So easy!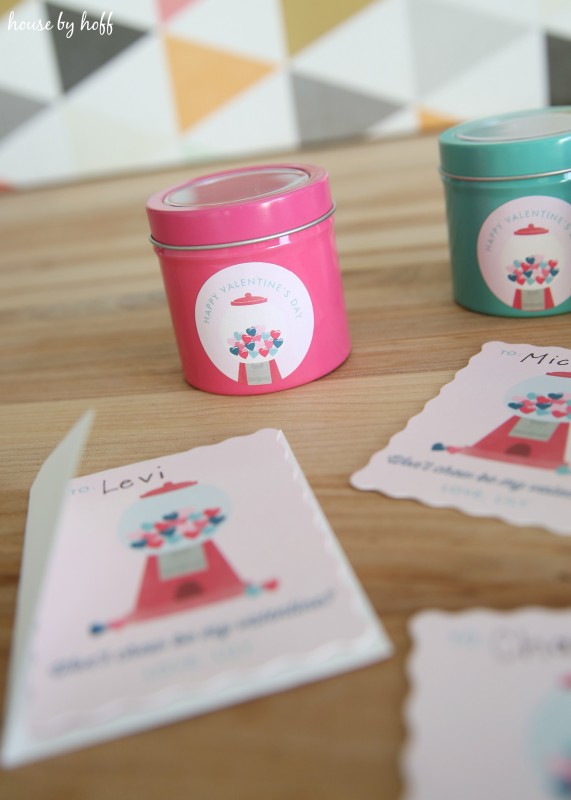 While Miss L. and I count down the days until Valentine's Day (only 11 more days!), I'm glad to have classroom Valentines checked off the list this early!
For more Valentine's Day ideas check out DIY Succulent Valentines
Have a great day!