I have put together a a pretty colorful bedroom for my daughter this Christmas!
I may have decorated the house neutrally for the holidays this year, but there is one place in the house where the happy colors are on full display. Miss L's room is by far the happiest room in the house. The vintage bottle brush trees and feminine colors make the perfect holiday space for our girl! 🙂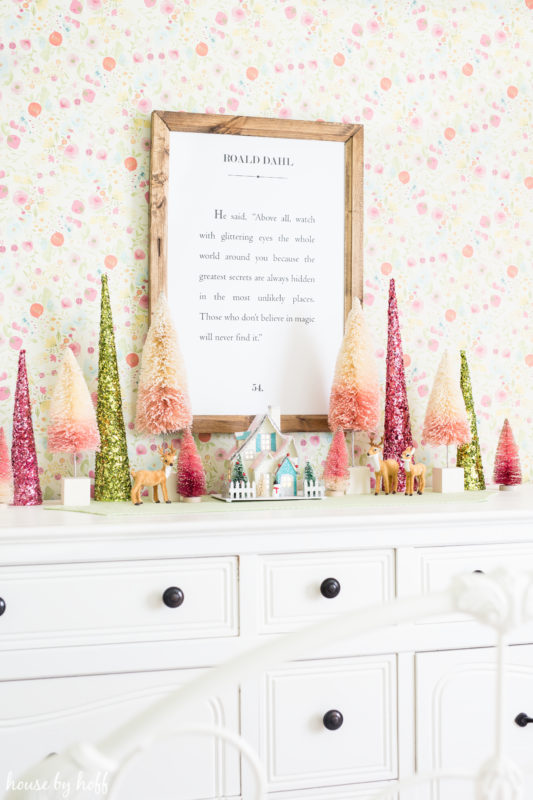 I truly have a love in my heart for vintage decor. The vignette on Miss L's dresser started out with some bottle brush trees, but it grew into a little holiday scene.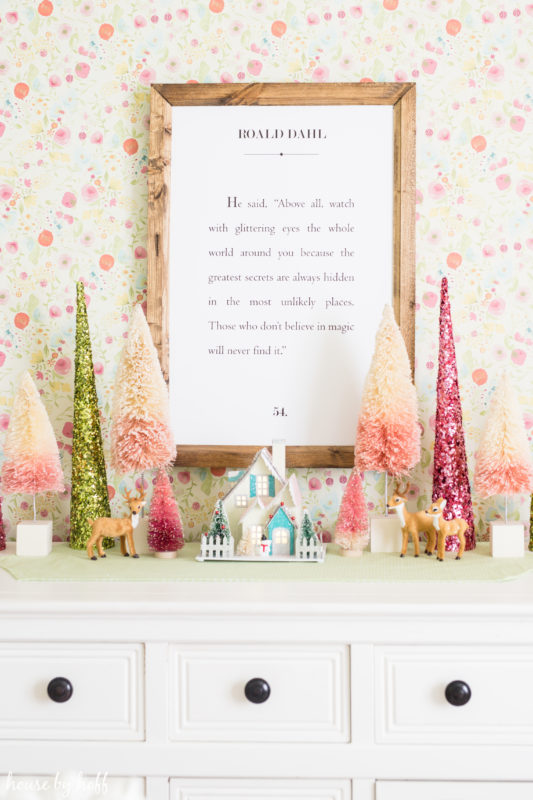 I kept finding the cutest little additions, like the LED Christmas house and larger ombre bottle brush trees from Hobby Lobby, and the little reindeer and smaller pink Christmas trees from Target. I just kept adding in little touches, and I think it's the cutest darn Christmas scene I've ever seen! 😉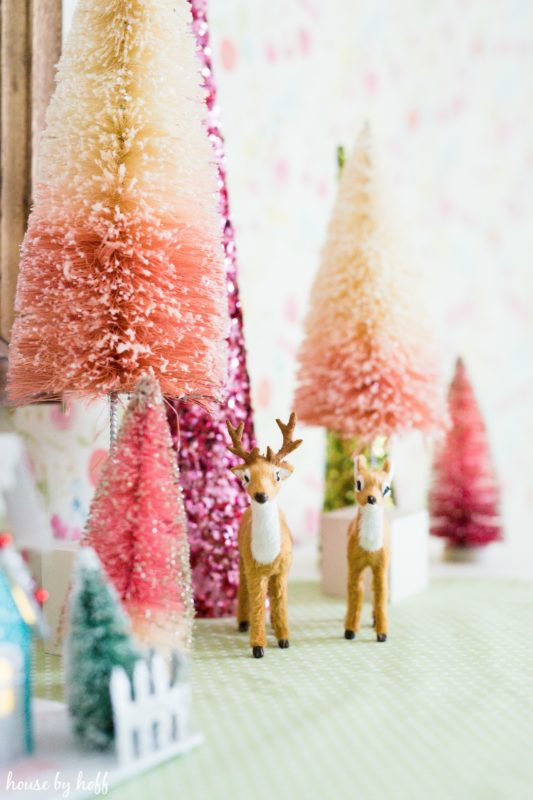 We light up the house every night after she gets into bed, and it makes me want to leave out this magical little scene all year long.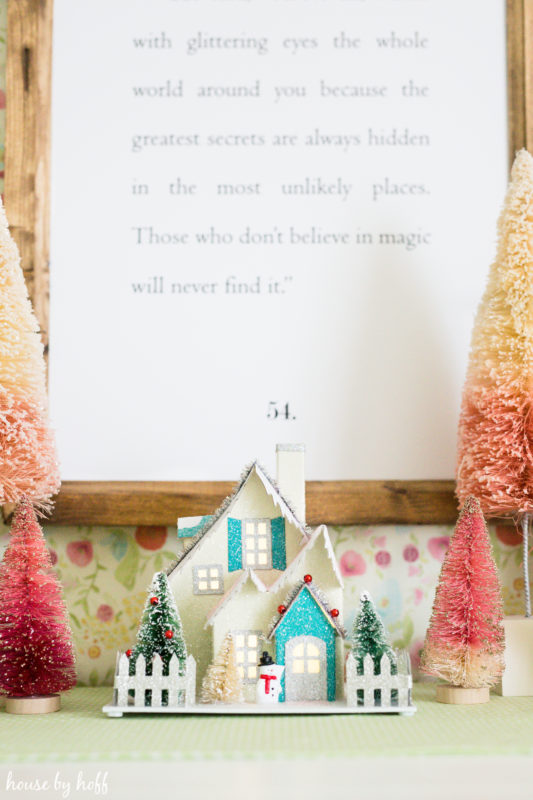 Like every year, her little champagne tree with vintage feminine Christmas ornaments is up. It's another favorite holiday decoration of mine. I just never get tired of it, and I hope she won't either. I'll never forget the summer that I found an entire box of gorgeous vintage ornaments for $1.00 at an estate sale! It was one of my best finds ever!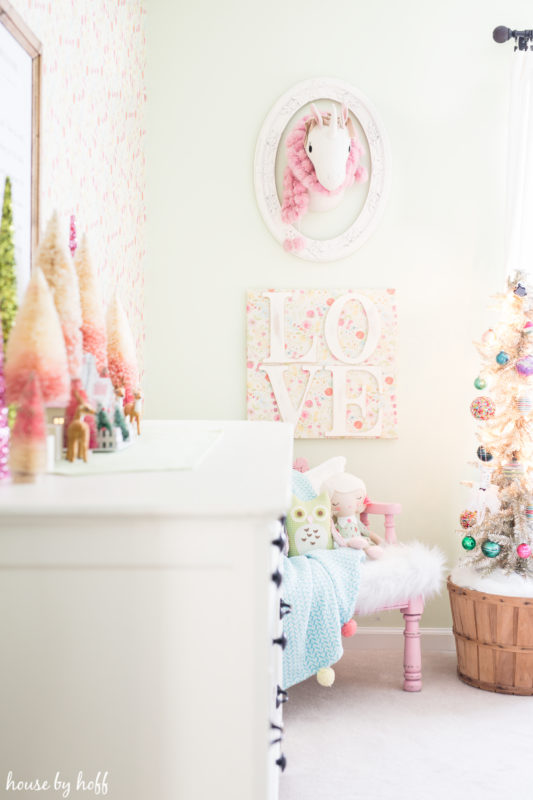 We wouldn't want the unicorn to be left out, so we cozied her up for the winter with a furry scarf around her neck.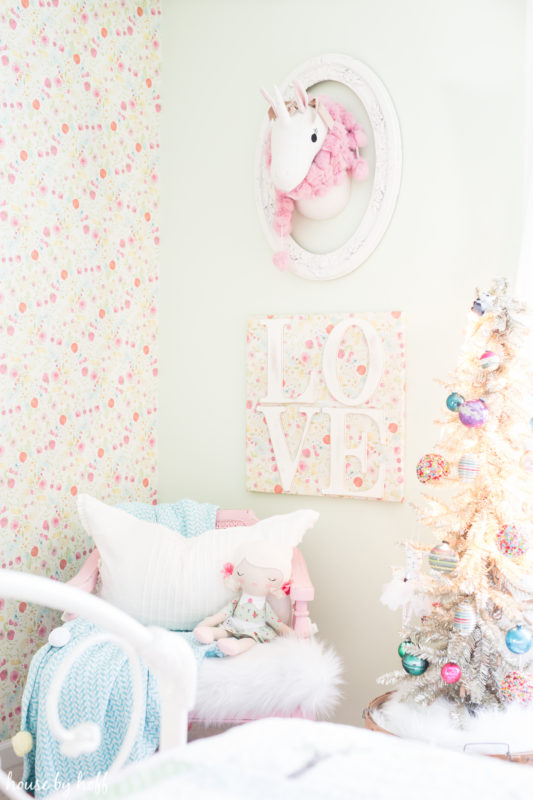 The last little festive spot in Miss L's room is her bed. We switch out the decor on the shelf with happy holiday items (trees and pillows from Hobby Lobby, sign is from Target a few years ago.)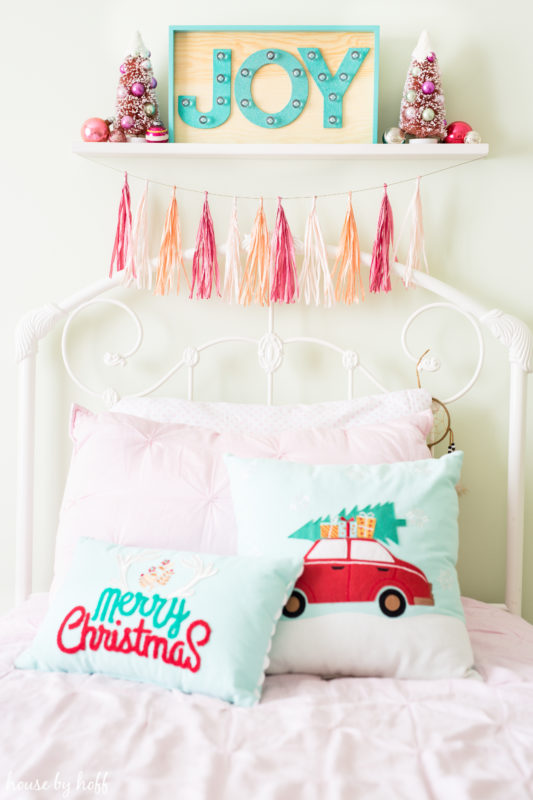 It's probably pretty easy to see why Miss L. and I love this room so much! I'm so glad that my little girl has a love for feminine decor…it sure makes decorating her room fun! 🙂
Have a great day!