Summer break is officially over, and it's like my decorating and blogging brain are clicked back into "go mode." When the kid is away, the decorator can play, right?! 😉  I'm back after a long summer break today with a simple decorating idea for you! Kirkland's is coming out with an exciting new Rae Dunn Collection (which debuts in Kirkland's stores nationwide on August 17th), and they asked me to style and share one of their cute Rae Dunn pieces.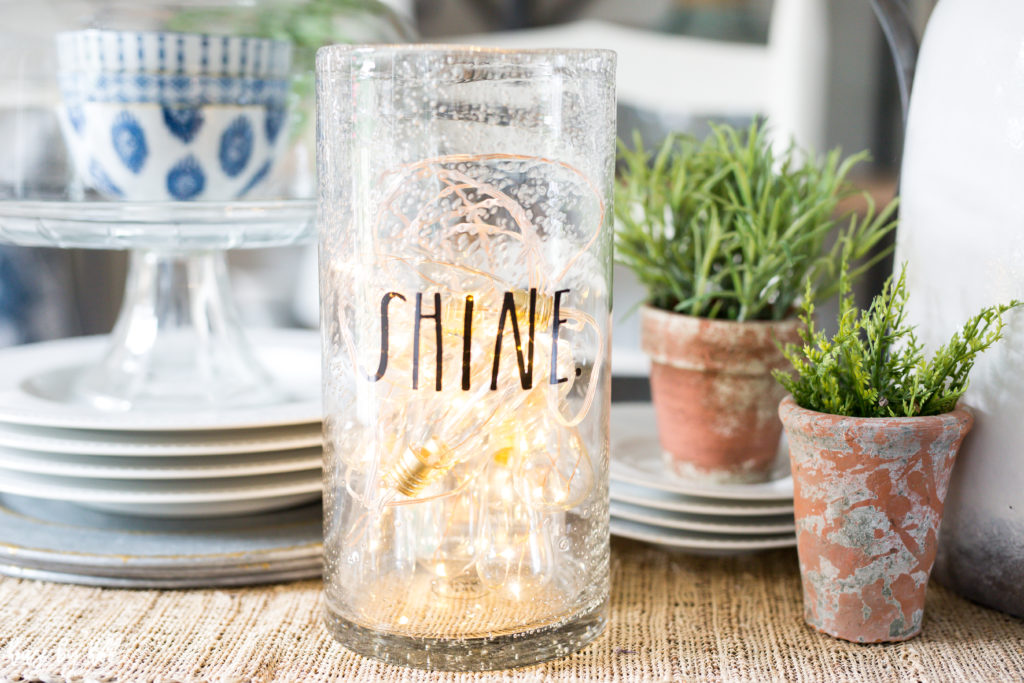 I chose this simple seeded hurricane vase with the Rae Dunn's signature font on the front. I've always loved the clean, simple look of her pieces! I read somewhere that she gets inspired by simple shapes, and likes her pieces to feel playful. They really do have a joyful feel, don't you think?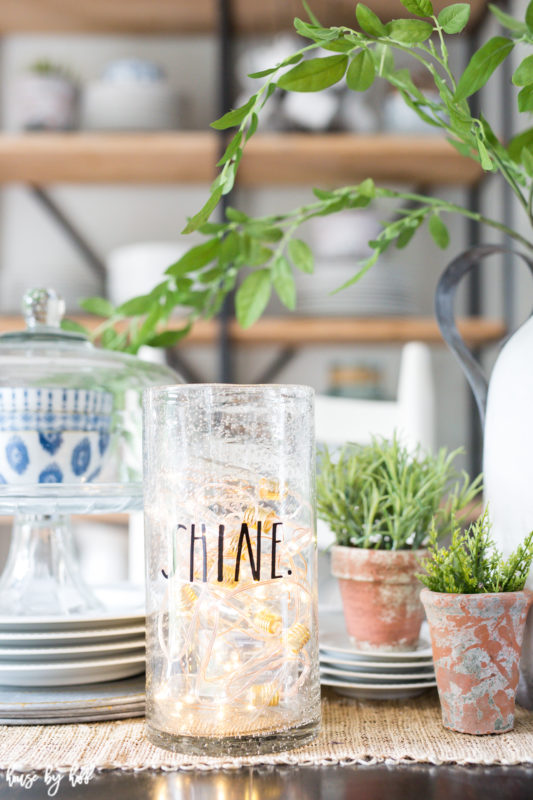 I really love filling lanterns, vases, and glass pieces with fairy lights or a string of bulbs, which is exactly what I did with this vase. It's so easy, and makes such a fun. whimsical statement. They bulbs look so pretty at night, and my daughter takes this vase off of the table and puts it in her room as a night light…ha!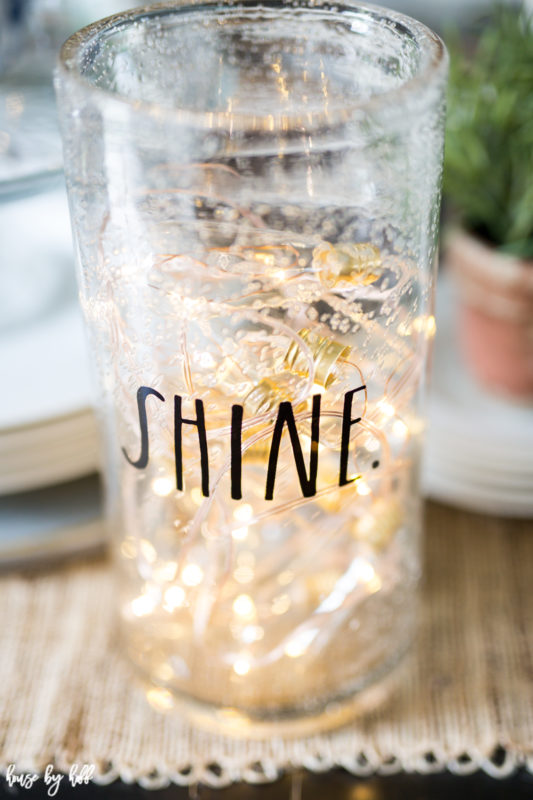 I got a sneak peek at Kirkland's entire 37-piece Rae Dunn Collection, and there are so many goodies! I chose this vase because I loved the seeded detailing and the versatility. I feel like I could stick this piece anywhere in the house and it would look right at home. The "perfectly imperfect" look of these pieces look great just about anywhere. 🙂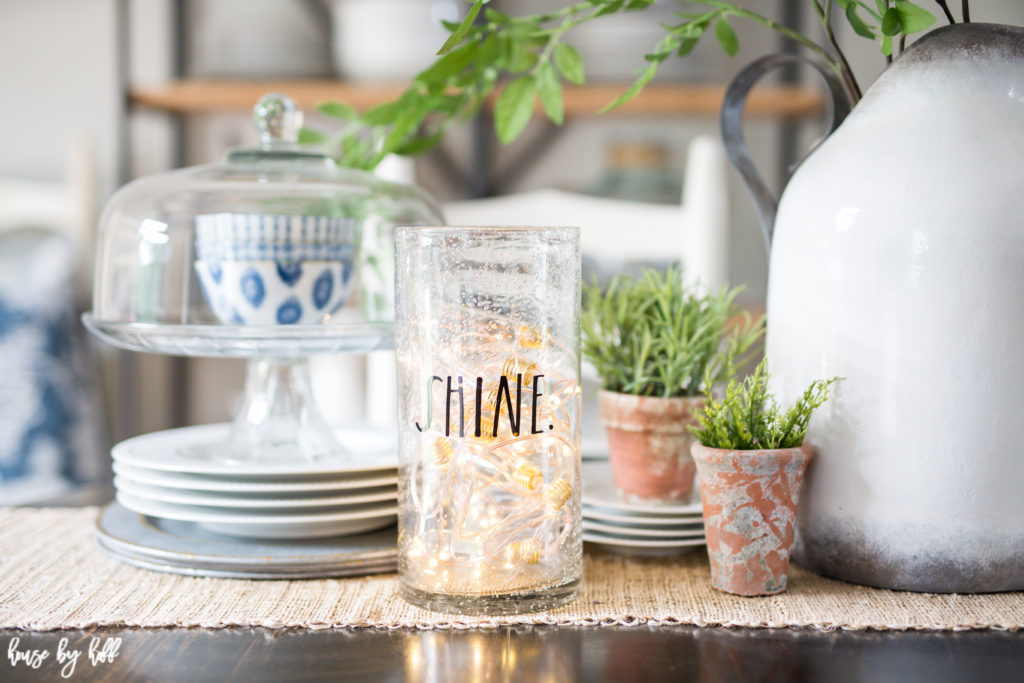 I hope this little decorating idea gives you a little inspiration! I can't wait to run to Kirkland's and check out the rest of the collection in person on August 17th!
Have a great day! 🙂