Fall is really coming in quickly around here! The temps have taken a swift drop, and you can see that the leaves on the trees are really thinking about changing color. My tabletop was thinking about changing color too, she was ready to drop the monotone look, and really get her fall on, so I obliged. 😉
A Colorful Fall Tablescape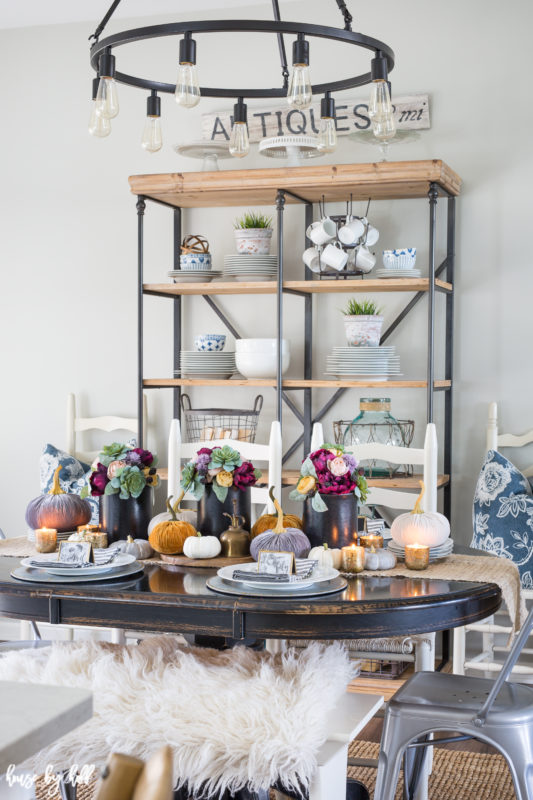 Too create this colorful fall tablescape, I used a few new items: these premade floral arrangements, these matte black crocks, and velvet pumpkins. The cement pumpkins are from Hobby Lobby.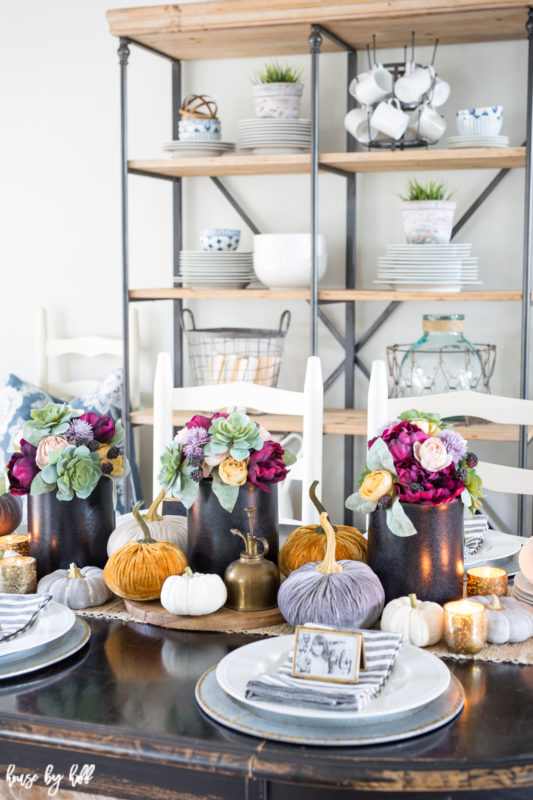 It was all very simple, really. I just stuck the flowers into the crocks, and played around with the velvet and cement pumpkins until everything look just right.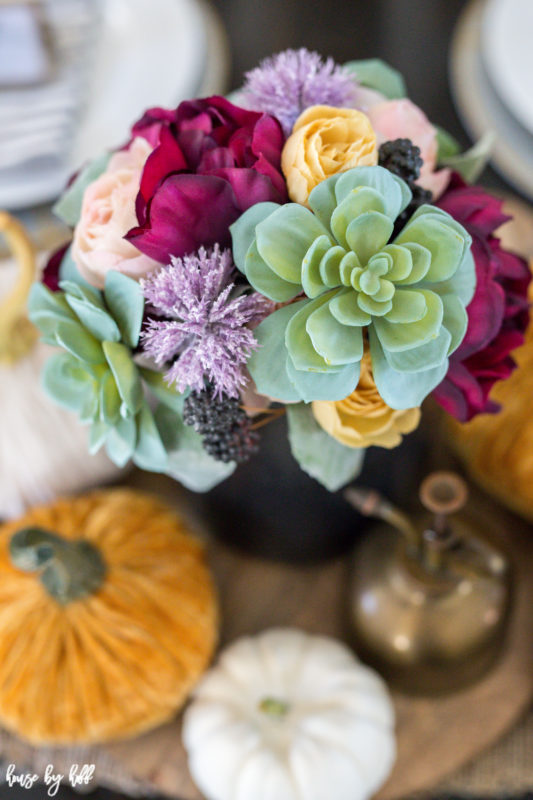 Aren't the flower arrangement gorgeous? I'll be honest, I dont' usually get all heart-eyed about premade faux floral arrangements, but the colors and textures of these were so pretty! I knew they'd play really well with the velvet pumpkins that I already had at home.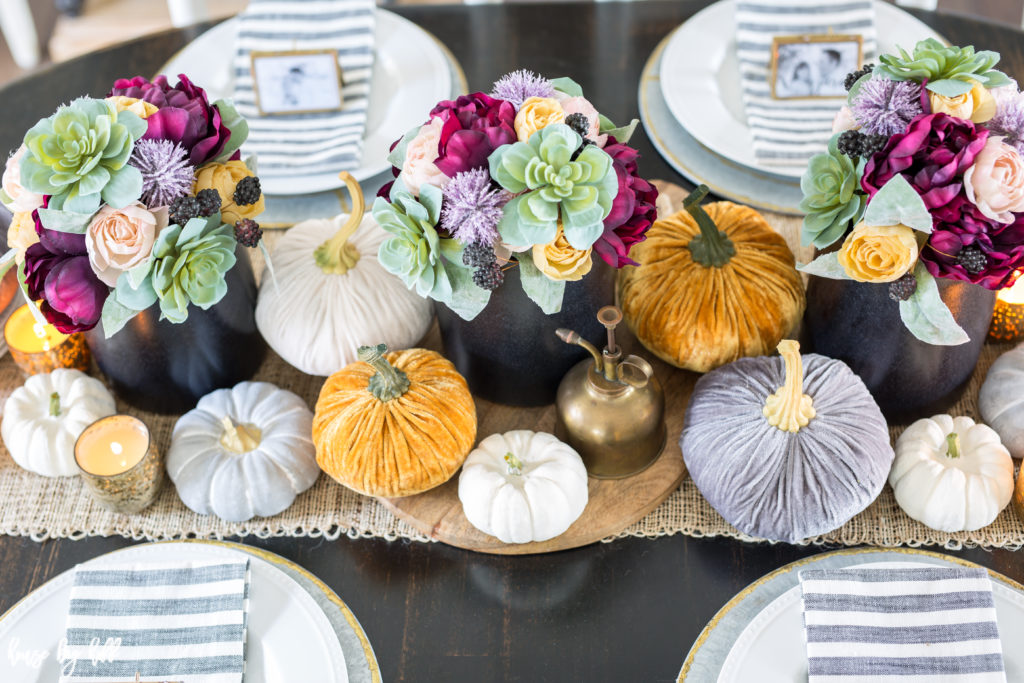 I love the moody feel of this colorful fall tablescape! The way the colors and textures play together are just perfect!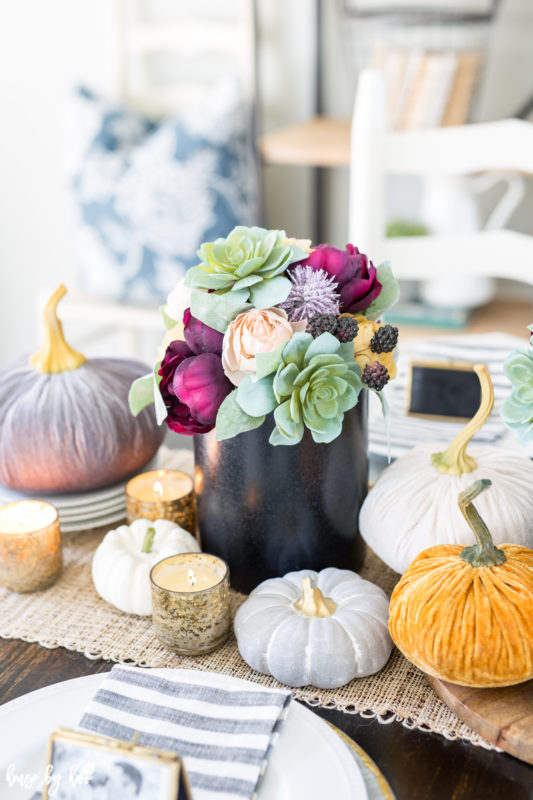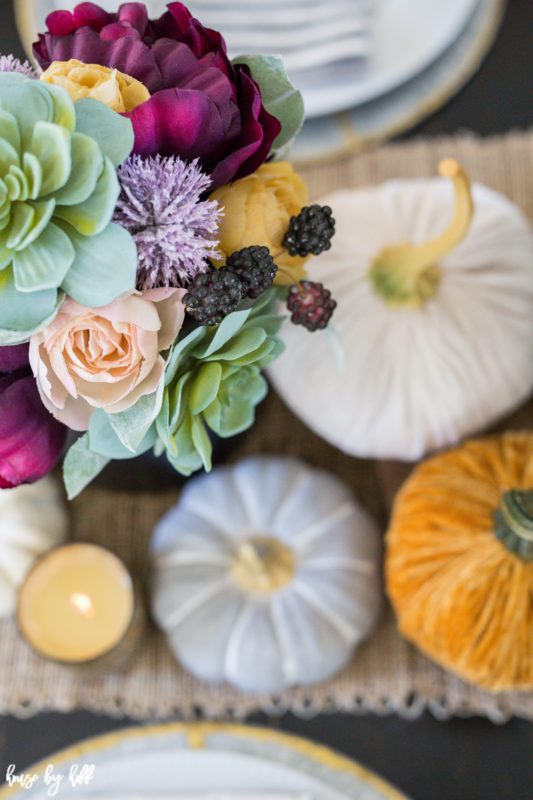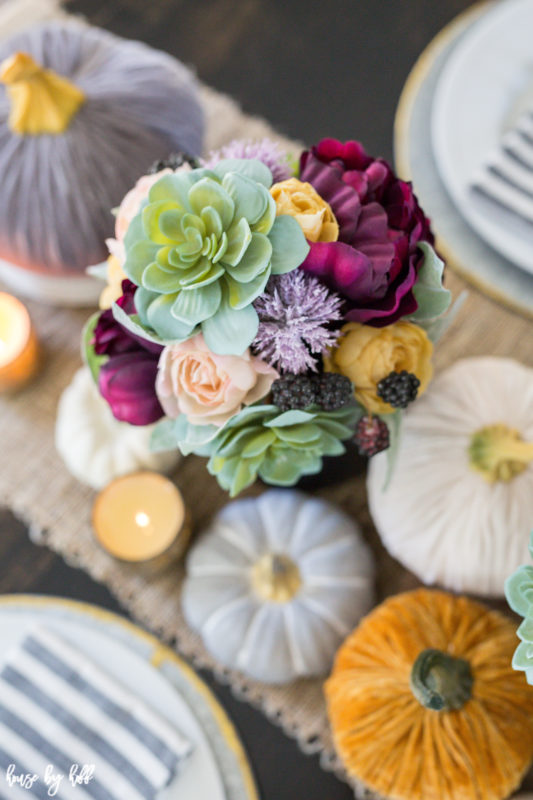 Tabletop Sources:
*Affiliate links used. 🙂
Fall Peony and Succulent Mixed Bouquet