This DIY holiday village in a jar looks amazing as a Christmas centerpiece or for adding holiday decor to your home.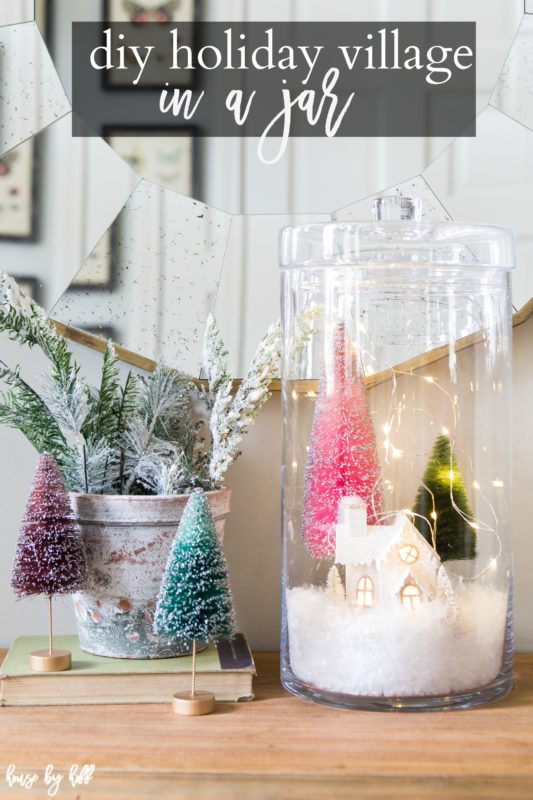 Christmas is getting close, and if you're in need of a last-minute amazing decorating or centerpiece idea, I've got one for you! How about a little holiday village in a jar? It's fast, easy, and can be replicated in so many different variations, it's the perfect solution to all your holiday decorating conundrums.
Holiday Decor DIY
Last week I did a little insta-story about how to put together this simple holiday decoration. If you don't already follow me on Instagram, you totally should! I think you'd like me over there! I post and story more frequently than I write blog posts. It's just more informal and so much fun to interact with the people who follow me!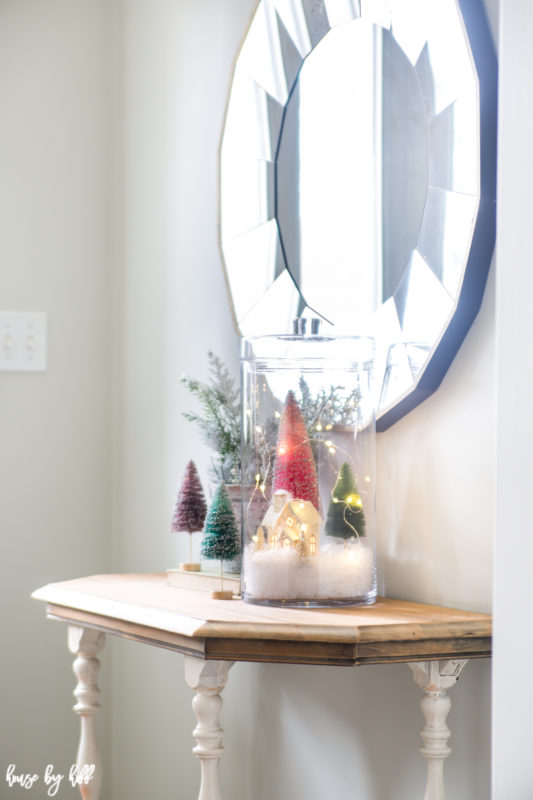 Here is what you'll need to create your own little Christmas holiday village in a jar: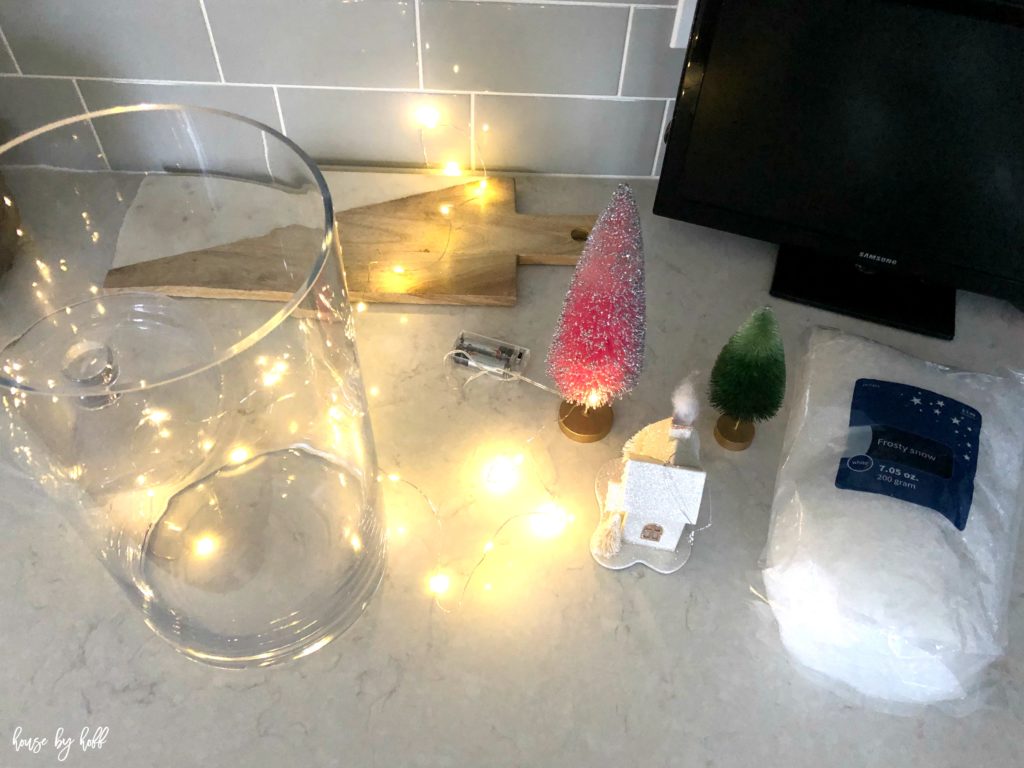 Now, I feel like this is all very self-explanatory, but just for fun, I'll tell you how I created this fun project. First, I put in some fake white snow, then I placed the house ornament and trees, and last I stuffed the light in. You just have to kind of adjust all the pieces until it all fits in the jar without knocking into each other.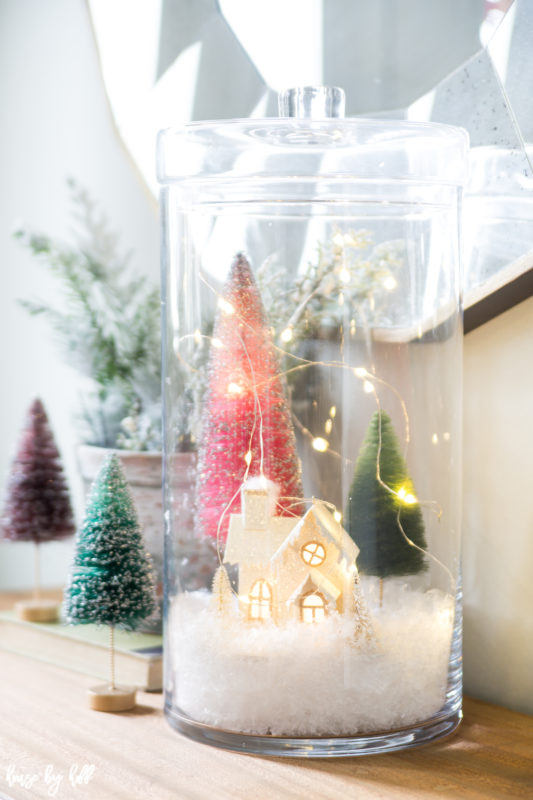 I found the perfect little spot for my village in a jar right by the front door. It looks so darn cute all lit up at night. 😉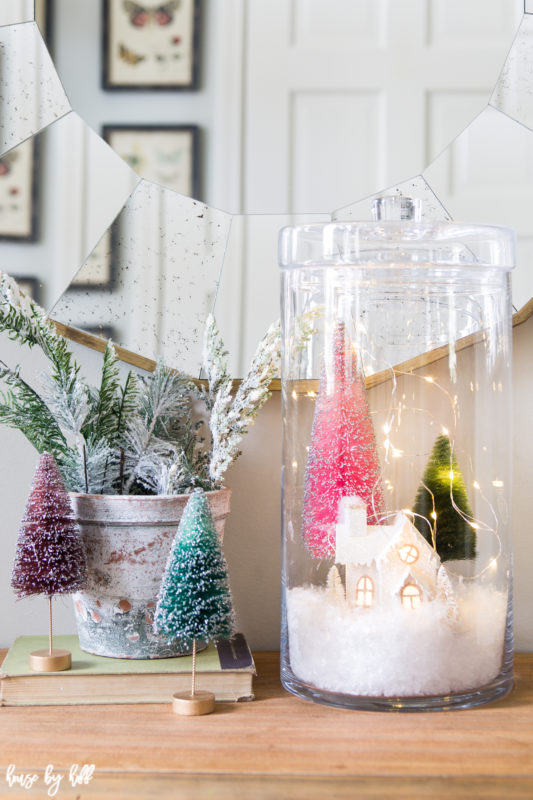 Miss L. loves to flip these lights on and off. What is it about kids and switches? She's really having a ball turning on all the holiday lights and off in our decorated house this year. She also thinks it's hilarious to switch our Christmas tree lights from all white (my favorite) to colored (her favorite) when I leave the room.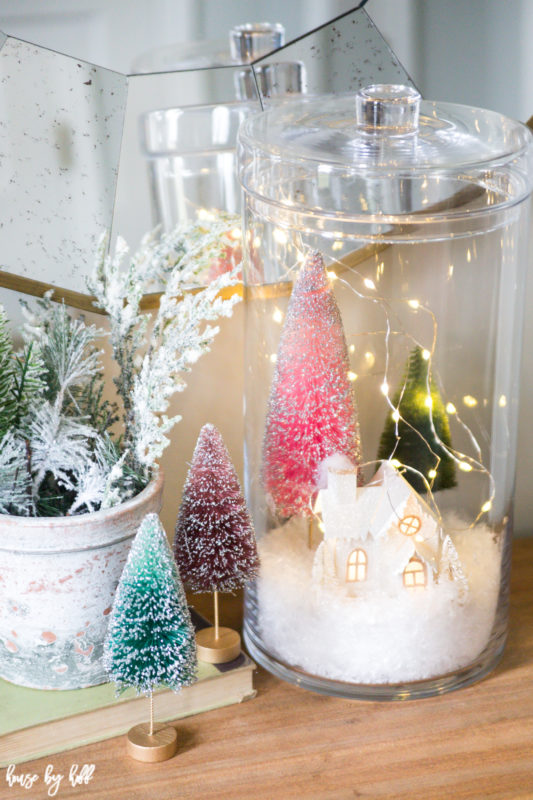 That's all I got, kids! For more great DIY Projects check out 12 Fab DIY Holiday Knockoff Projects I hope you have a great day! xo