Today I am sharing with you some great tips for open shelves styled for winter.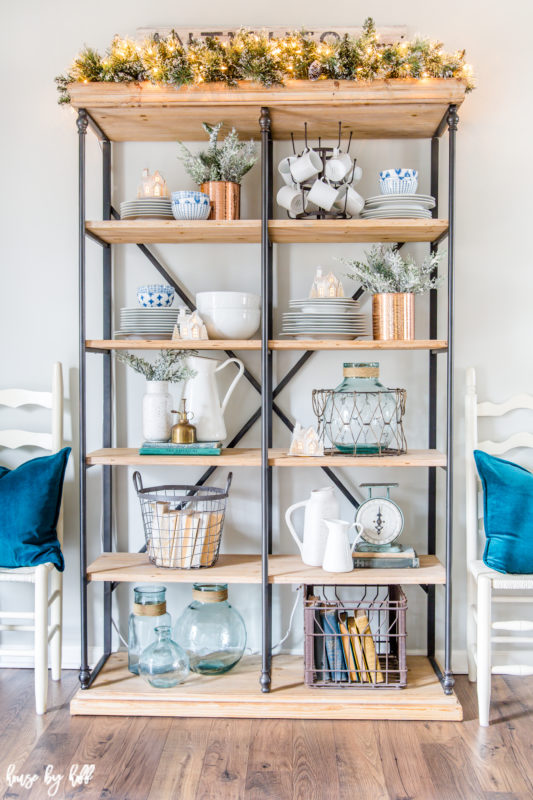 The post-holiday home can be a confusing one to decorate, am I right? Do I take down all the sparkly decorations? Leave some of them? Why does my house look so empty? These are the burning questions churning through my mind, you guys. I've really simplified everywhere, but I left a few of the holiday decorations, that can also pass as winter decor on my open shelving in the eating area. The result is a pretty, winter-y open shelving situation. 😉
Styling Open Shelves
The funny thing about these versatile shelves, is that I've really changed them very little since I got these open shelves almost 3 years ago. Sure, I add or remove things on occasion, but they've stayed very similar for a long time. For my holiday decor, I added some LED House Ornaments, and some sparkly, winter sprigs in copper little copper canisters. I also added some pretty twinkly garland at the top. To me, this whole look completely passes as "winter appropriate," so I just left them as-is for the remainder of the winter.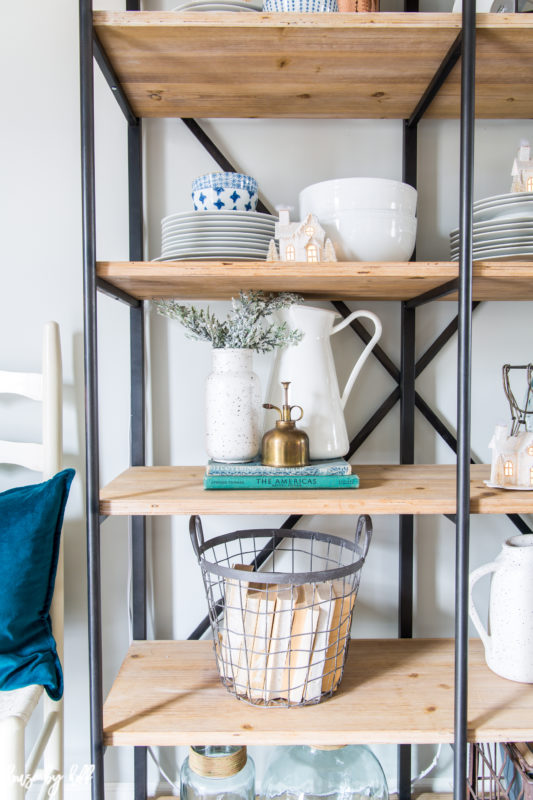 I love the idea that I can leave some of my holiday decor out for the next few months. I really love the clean and fresh feel of the house after the Christmas decorations are put away, but I also love leaving a little bit of sparkle out. 😉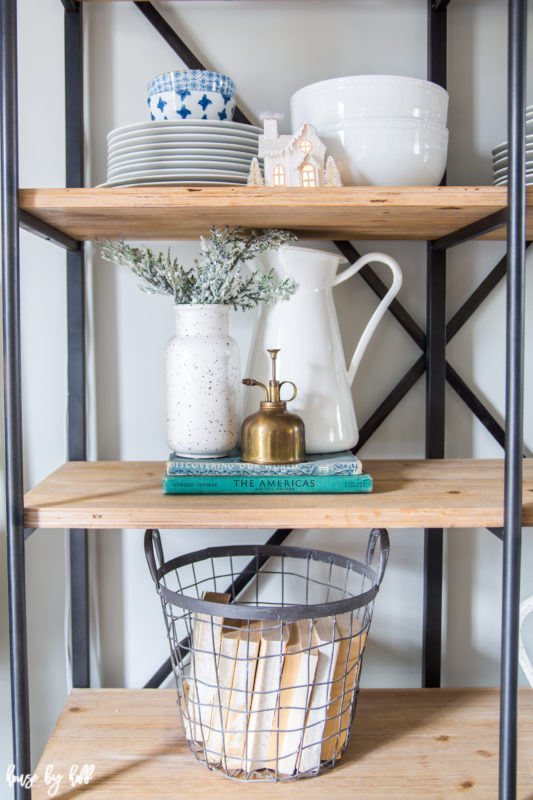 I'm working on a post for next week that highlights 20 of my current favorite decor pieces for under $40. If you're looking for some open-shelving inspiration, be sure to check back!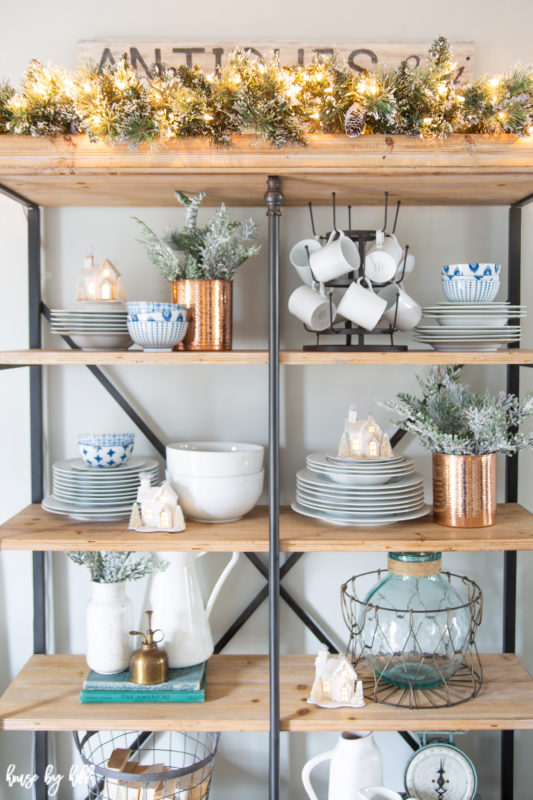 Last year I wrote a post with all of my tips for How to Style Open Shelves, be sure to check it out!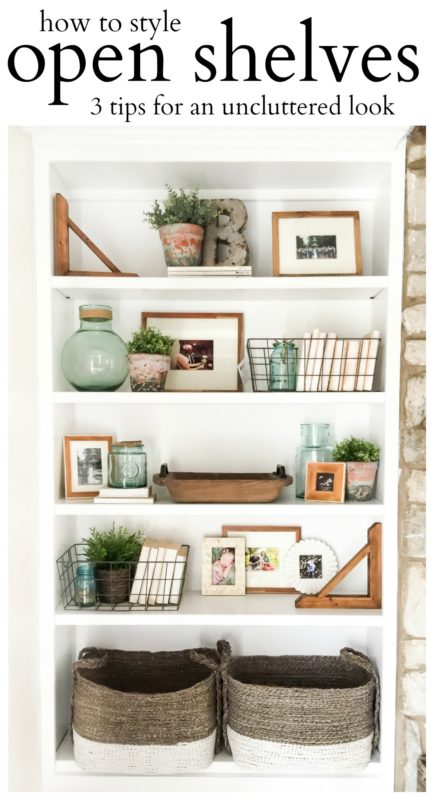 Have a great day!