I have started decorating for fall and wanted to share my gorgeous eye-catching fall decor with you.

When do you decide it's time to start decorating for fall?  Do you start in August/September, or do you wait until October to really give your home the full fall treatment?  Or do you skip it altogether?  I always start in August, but I normally start out very neutral and soft.  My simple eye-catching fall decor stays in the same inspired color palette that I'm using around my house these days.  I'm sticking with soft blushy pinks and neutral tones.  I'm taking part of a fun fall home tour blog hop hosted by Marty from a Stroll Thru Life.  If you're stopping in from Duke Manor Farm, welcome!  Laura's beautiful home always makes me want to pick up and move to Georgia! 😉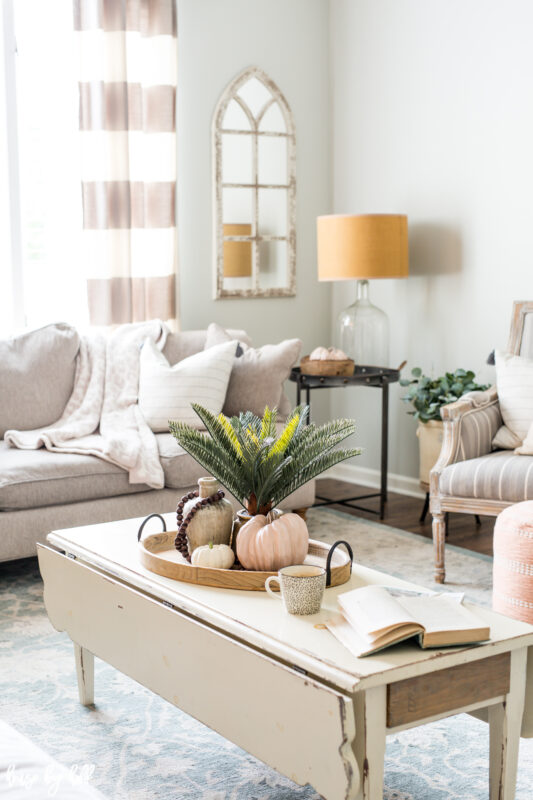 My boho living room fall decor is extremely simple.  A little fall vignette on the coffee table is about all I did in this room.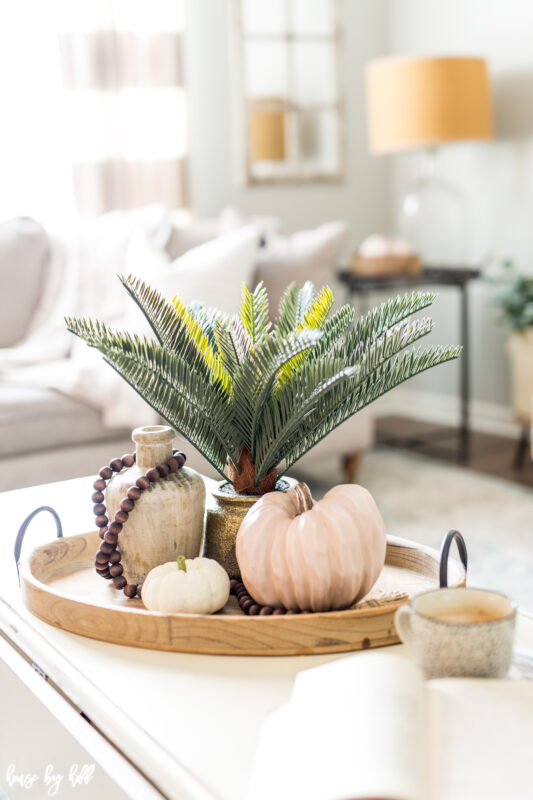 I honestly feel like a couple little pumpkins is all the room needs.  When I sit in my fall living room with a sweet smelling candle burning and a few little pumpkins in front of me, I feel all the fall vibes.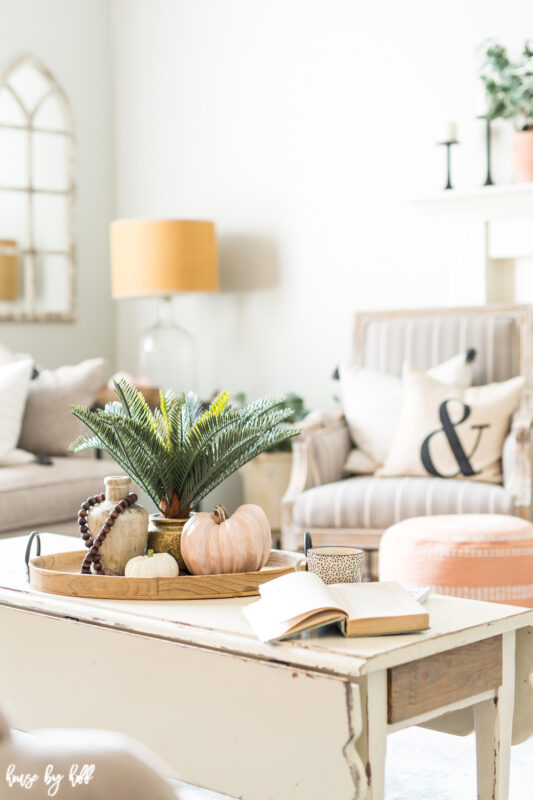 I started pulling in blush pinks and corals into this room over the summer, and I'm really happy to keep this color palette going into the fall.  I plan on using a very similar color scheme for the holidays too.  I'm starting to really appreciate decorating in a way that transitions very easily through the seasons.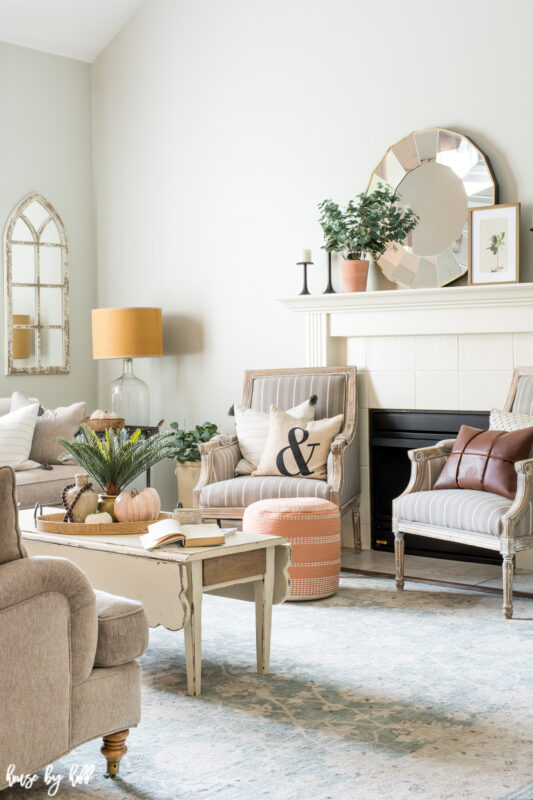 I'm still loving our new living room rug.  It felt perfect for this space from the moment I unrolled the gorgeous rug onto the floor.  I love it when that happens! 🙂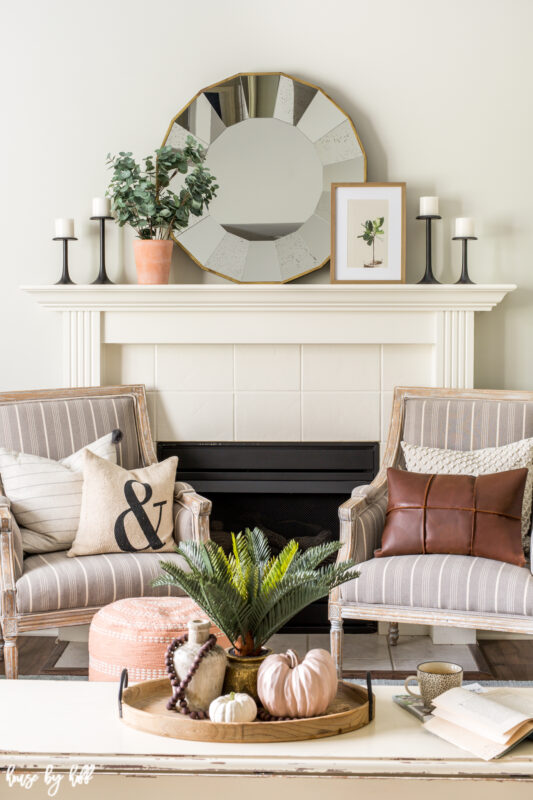 Our living room really is the center of the action.  We spend a lot of time in here hanging out, watching tv, and even eating…don't judge me!!!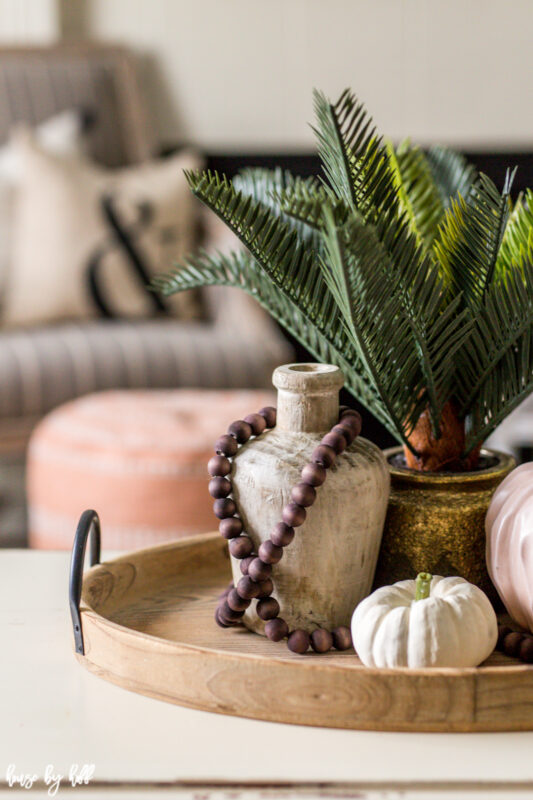 It's nice to have just one tray of fall decorations to scoot out of the way when we need to put up our feet or flip up the sides of our coffee table for a puzzle or game.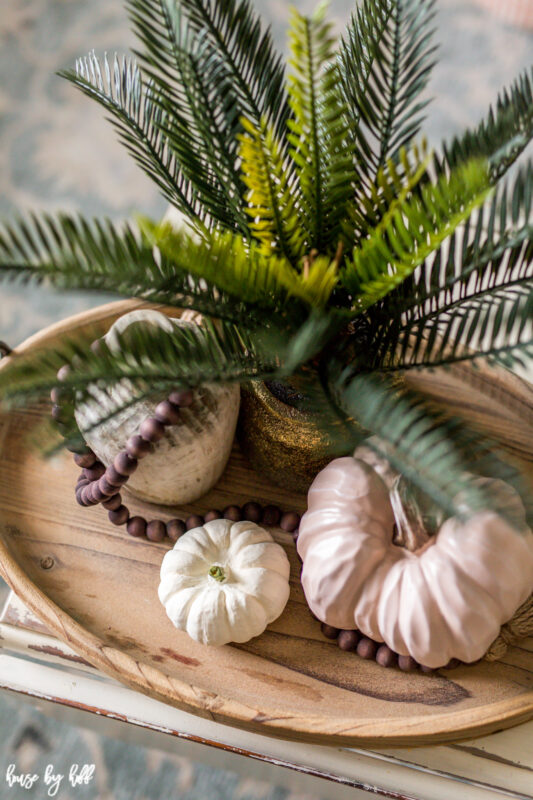 I thought I'd show you a little bit of my dining room too.  Our house is very open, so all the rooms have to have a similar boho color scheme and vibe.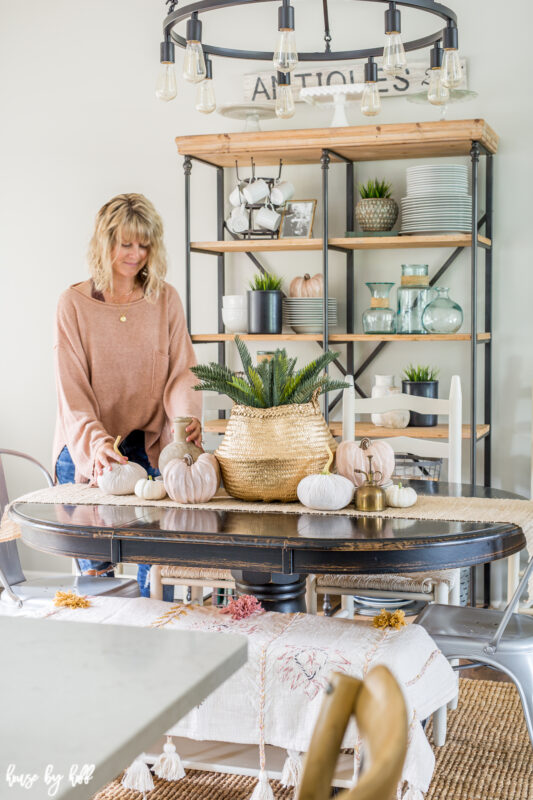 As you can see, I've continued blushy pinks into the dining room…and my wardrobe!  Ha!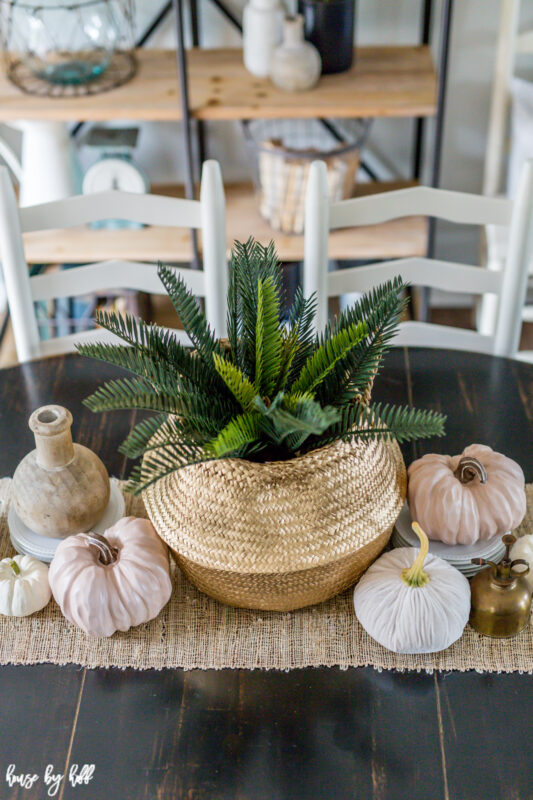 This simple fall centerpiece was easy to throw together, and should last me until it's time to decorate for the holidays.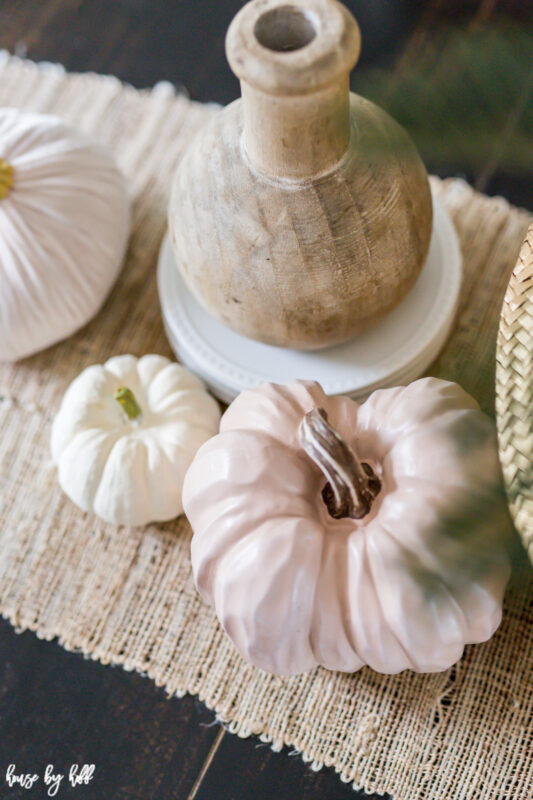 Thank you so much for checking out my simple eye-catching fall decor!  I've included all my sources below. 🙂


Next up on the Fall Home Tour is Inspiration for Moms.  Laura always has the best ideas for decorating!!!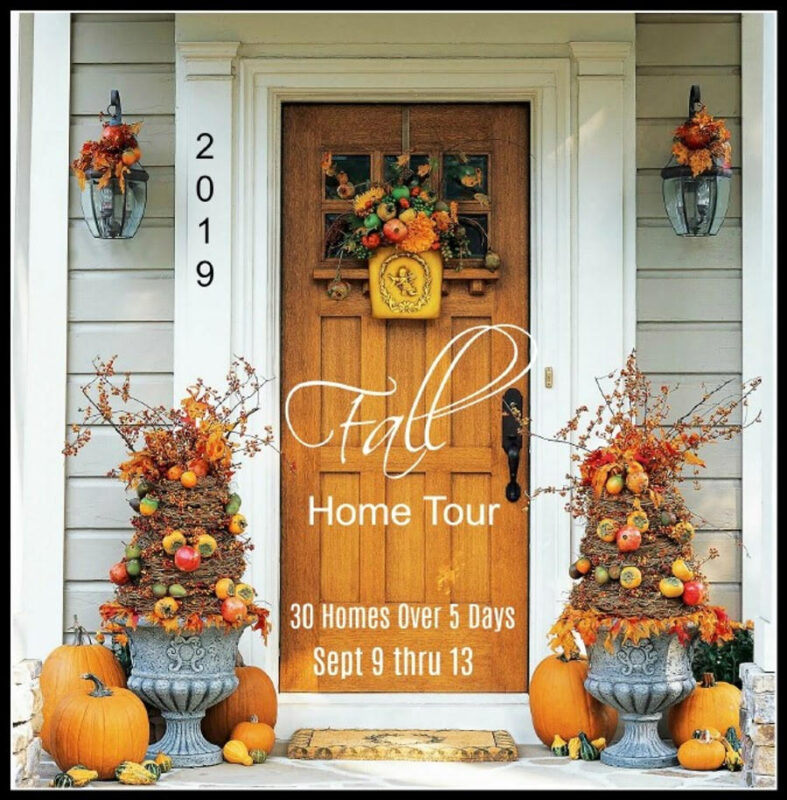 2019 Fall Home Tour Monday Lineup 
2019 Fall Home Tour Tuesday Lineup