We just returned home from a quick trip to Chicago! It was Miss L's first trip anywhere! She was very interested in all of the sounds and sights. It's so different than her normal environment. She is pointing to everything these days, so her little index finger got quite a work out as we were walking down the streets.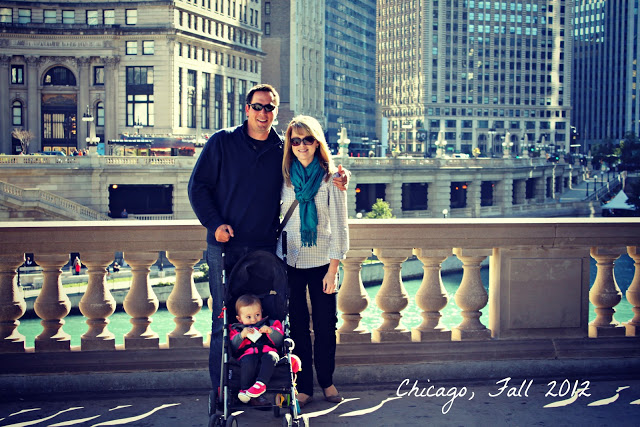 While Daddy went to business meetings, we headed off to Lincoln Park Zoo. It is an awesome FREE zoo, which is perfect for a baby. I figured, even if it was a total disaster, at least I didn't spend any money!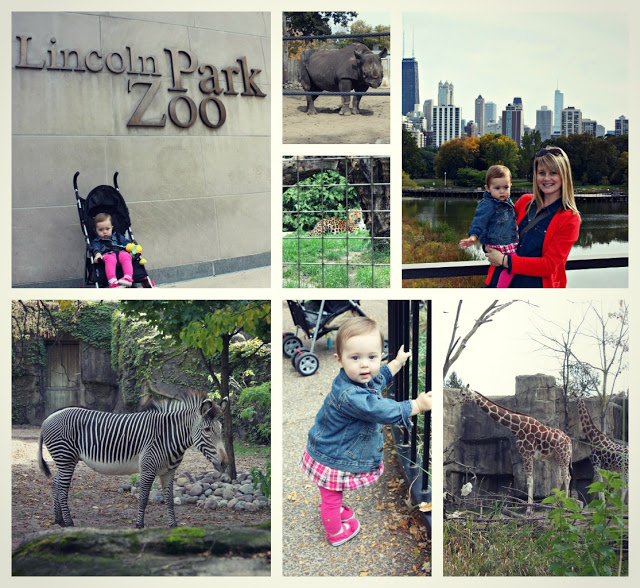 It wasn't a disaster at all! Thank goodness! She loved looking, and of course pointing, at all of the animals. If I were to guess, I'd say the giraffe and the zebra were her faves. I loved the leopard and explained to Lily that the leopard's spots were very "in" this season.
When I'm in a city, I love to explore a little bit. I got off the beaten (Michigan Ave) path a little and found a cute farmer's market in front of the Museum of Contemporary Art.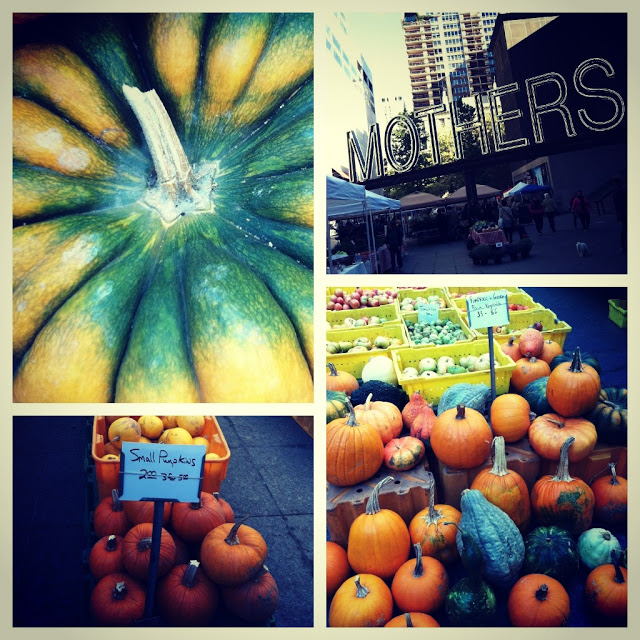 There were the usual fruits, veggies, spices, flowers, and, of course, PUMPKINS!
Although traveling with a baby is a bit of a challenge, I'm glad we did it. It was good to go somewhere new and let Lily see lots of new things!