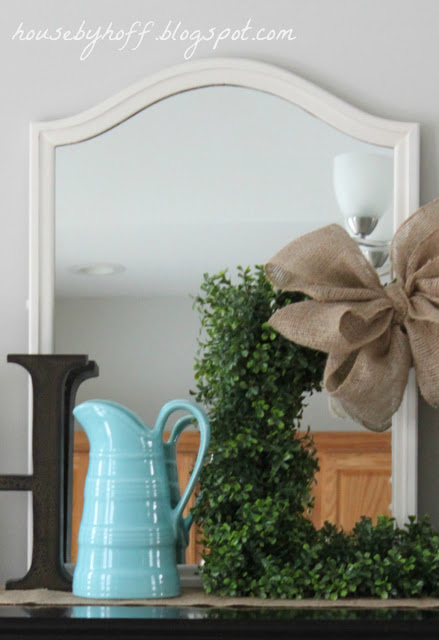 I found this gorgeous mirror at Goodwill a few months ago. The price tag read $12, but I had a dollar off coupon, so I got it for $11. (Duh. Sorry if I just insulted your intelligence.)
At first it looked like this: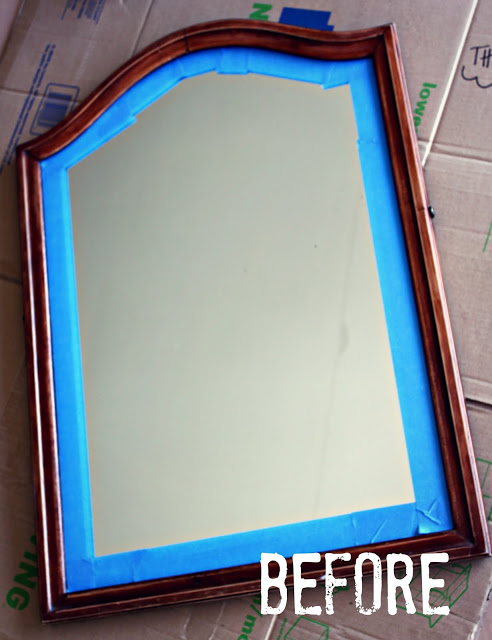 Well, ok, it didn't have blue painter's tape on it…I added that.
First, I painted it gray. "Fieldstone" by Benjamin Moore to be exact. I used a latex eggshell finish.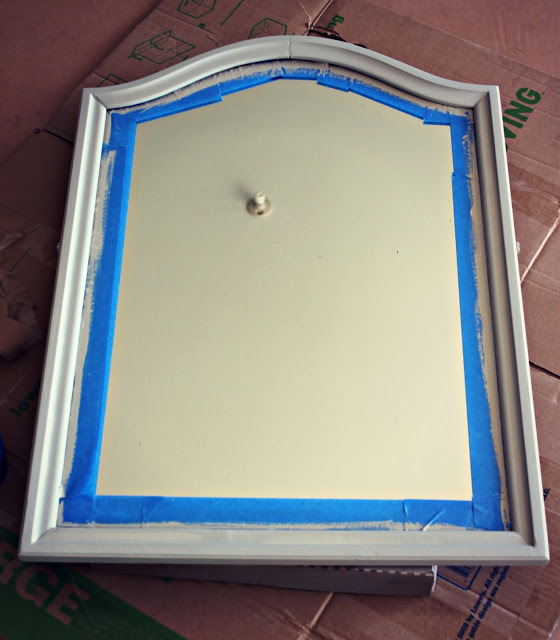 I actually left the mirror this way for awhile. I liked it, but then we painted our walls gray, so it needed a coat of white over the top.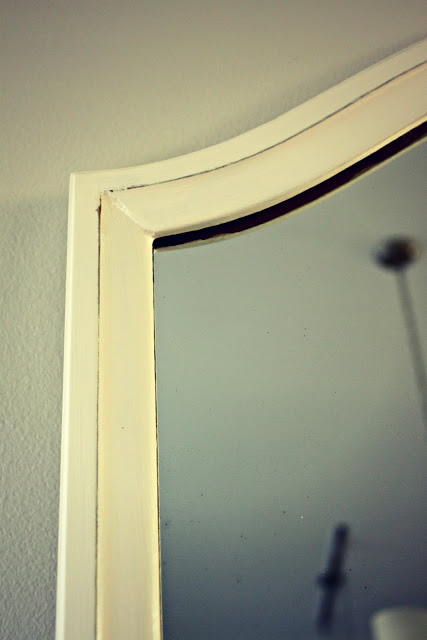 So, next I painted a layer of American Accent's Heirloom White over the gray. I wanted some of the gray to show through, so I lightly sanded the edges. Just a hint of gray can be seen in the detailing of the mirror. It's perfect with the gray wall paint.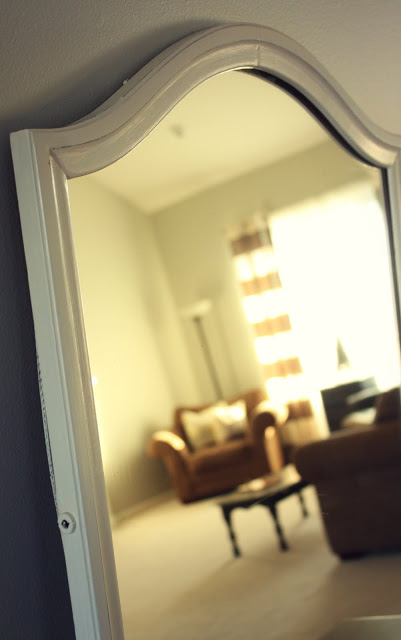 Perfect! (I had to move all of Miss L's toys out of the way, so that you wouldn't see them in the reflection of the mirror!)
Another Goodwill success story in the books!
Have a great day! 🙂