The organization continues around here…
First I tackled the
kitchen junk drawer
. The next space in our home that was badly in need of some organizing was our bathroom cabinet.
I ran out to the Dollar Tree to grab some cheap tubs and containers.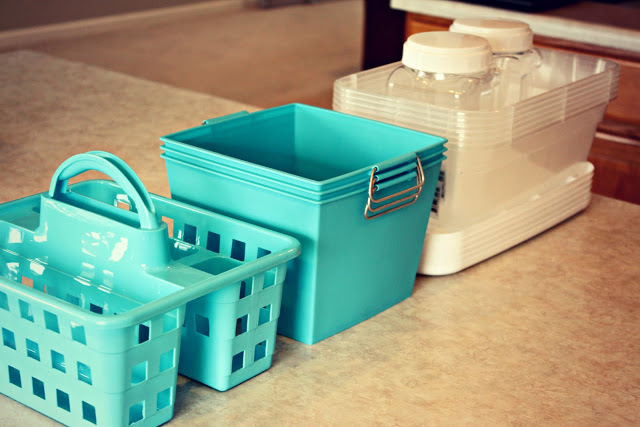 Then, I had to face the beast: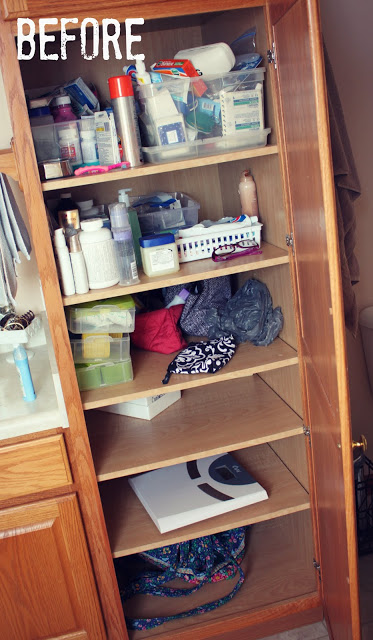 You can see, by the tubs and containers, that there have been a few attempts to keep this space somewhat organized, but I was fighting a losing battle. The products, creams, medicines, and bags were getting the best of me. Big time.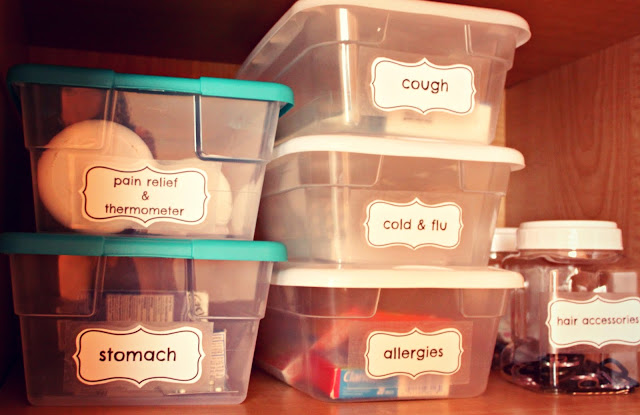 I organized the medicines according to illness. Nothing's worse than digging through a tub full of medicines when you really need your Pepto…just sayin'.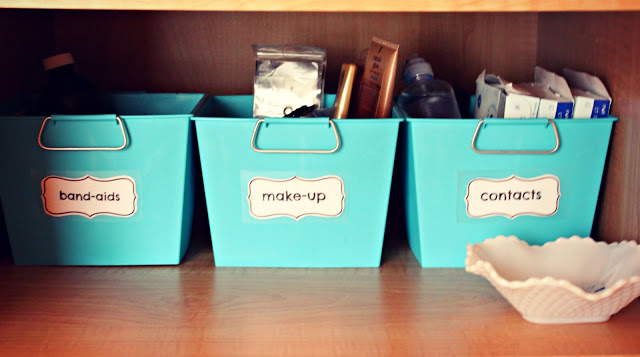 I purposely put these three tubs right at my arm level. These are the items I need most often, and I want them to be right within my reach. I keep my daily throw-away contacts in this little milk glass container so that I can easily grab them each day.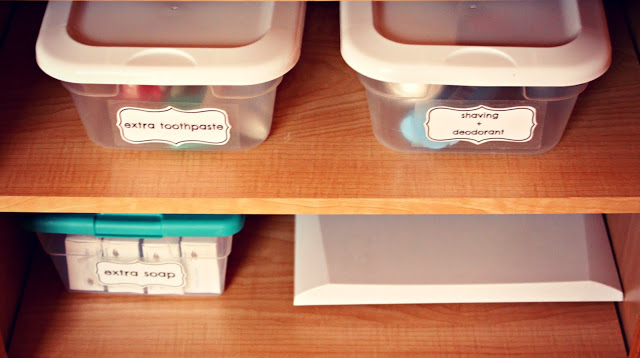 Mr. Hoff is good at keeping us supplied with lots of extra supplies. 🙂 Now we have a designated spot for them.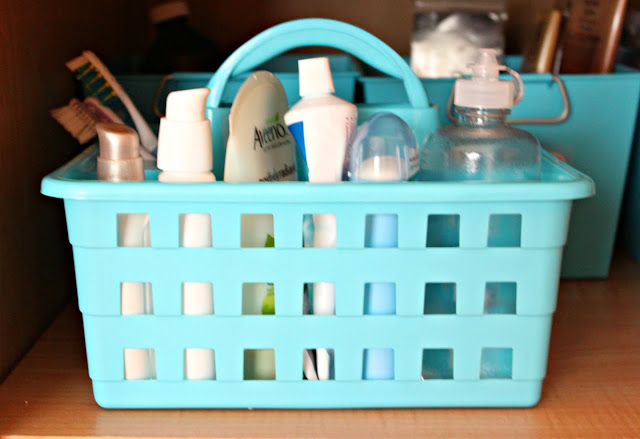 I put itmes that we use multiple times daily, (face soap, moisturizer, toothpaste, toothbrushes, etc) in this shower caddy. We can grab it and put it on the counter, use what we need, and then stick it back. Perfect! 🙂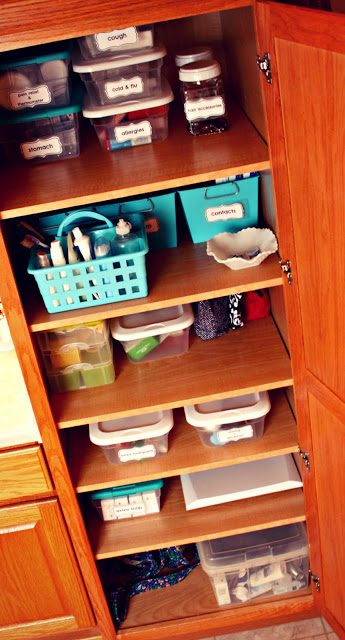 Ahhh…that's better!
You can download and print my organization labels below! Give them just a few seconds to load! 🙂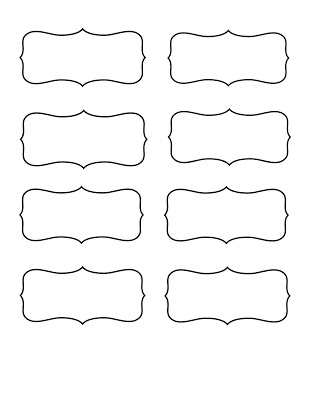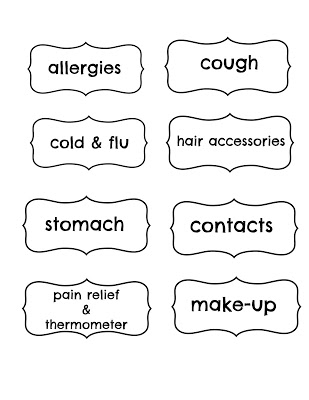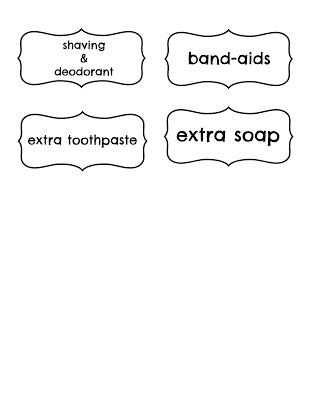 Have a great day! 🙂