The season of festive decorating starts in the fall. I put out gourds, mums, and and other harvest-y decorations. Next up are the holidays with all of the bright and sparkly decor…
Then comes January.
I am usually left scratching my head; at a loss for how to decorate for January. I'm usually very ready to put away the holiday decor, but but it seems too early to do anything for Valentine's Day.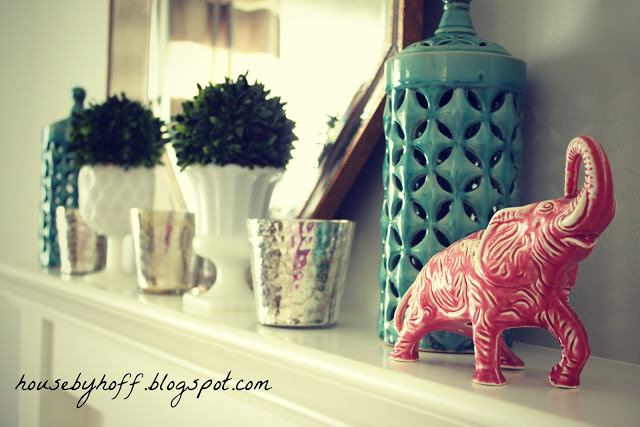 For some reason, the post-holiday mantel came a little easier this year. Maybe it's the new paint, maybe it's the new accessories, maybe it's both! This mantel is very different than anything I've ever done before. I'm in love with the elephant , isn't she hilarious? She looks like she's leading a tchotchke parade across the mantel!
 I wanted to decorate the mantel as inexpensively as possible, so let me break it down for you: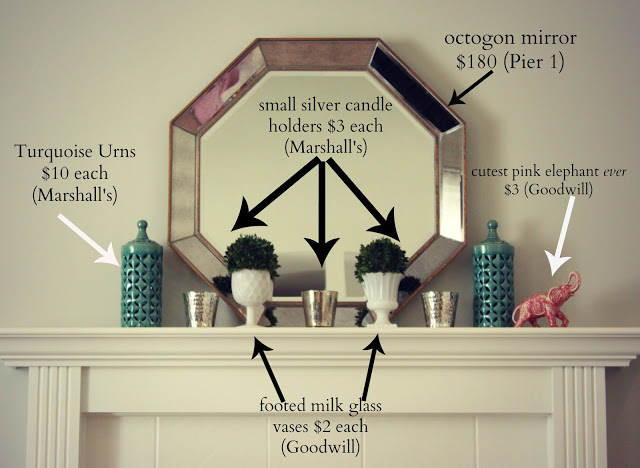 Not bad, eh? I was going to paint the elephant, but when I put her up there, I just loved her so much just the way she was. I don't know how long she'll stay that way, but for now I love it.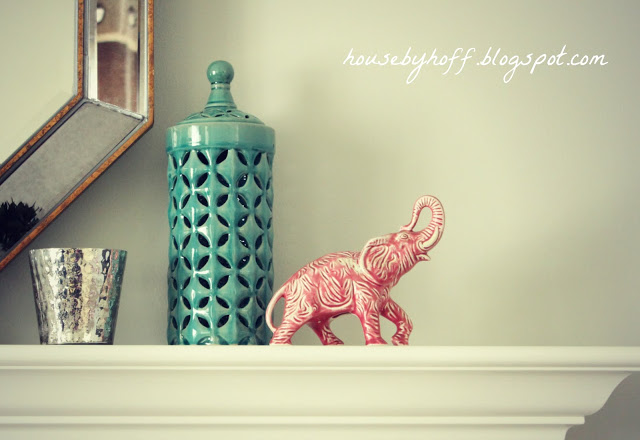 Check it out, lots of changes around here!
Have a good one! 🙂