I heart Bloomington Indiana, and I will show you why I love it soo much!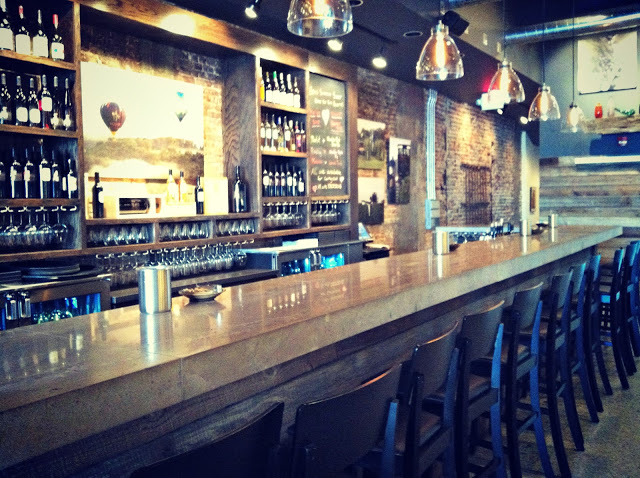 Bloomington is, hands down, my favorite place in Indiana.
Mr. Hoff and I went to college in Bloomington, at
Indiana University,
and also got married in Bloomington. I have so many happy lovely memories tied to this place!
Mr. Hoff, myself, my sister, and her fiancee took a little trip down to Bloomington last week. My parents got us all basketball tickets for Christmas, and we decided to make an overnight trip out of it.
I found several new spots that I will add to my growing list of must-stops in Bloomington:
Oliver Winery opened a new restaurant on the square, 
Oliver Winery Downtown
. It is gorgeous, they serve all of their wines, they do wine-tastings…what else could you want?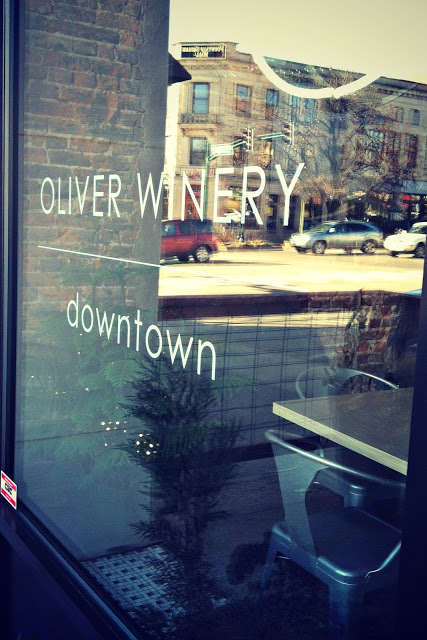 Look at that stunning gleaming bar, those bottles of wine, and exposed brick. Perfection.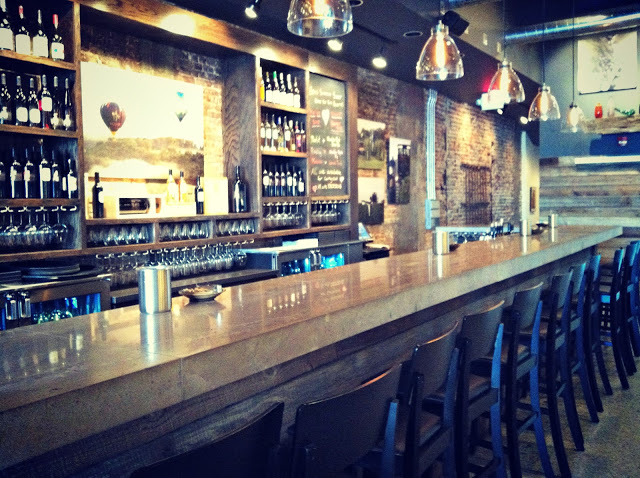 Farm Bloomington
has been a favorite stop for a couple of years now. They use local fresh ingredients to make the most wonderful meals…I've never had a meal there that wasn't delicious. We went for breakfast, but they have a full bar for evening fun too!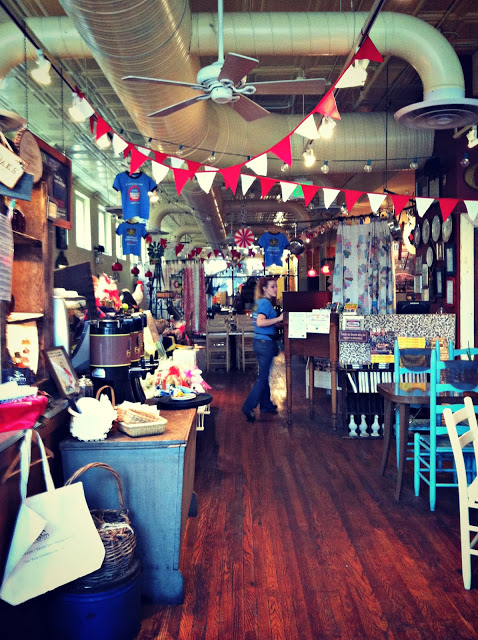 I am absolutely obsessed with their eclectic, rustic, country-vintage decor.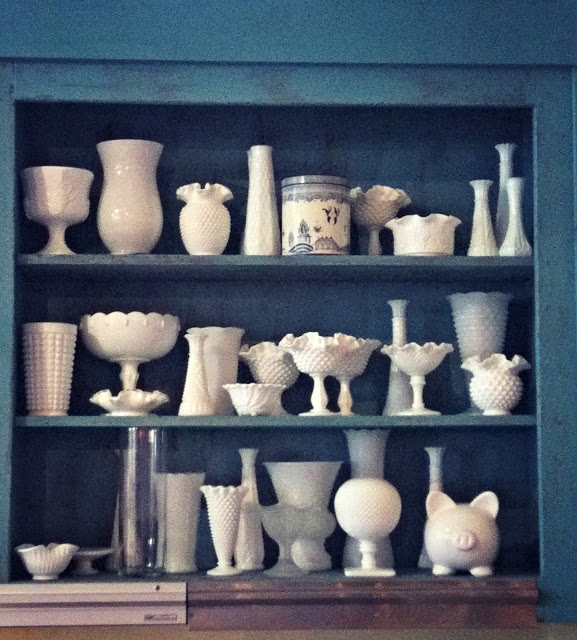 ….and they have a whole shelving unit dedicated to milk glass, so you know I'm a fan.
I was so excited to stumble across this little gem,
Vintage Vogue by GW
(GW = GOODWILL!!!). I thought I'd died and gone to heaven.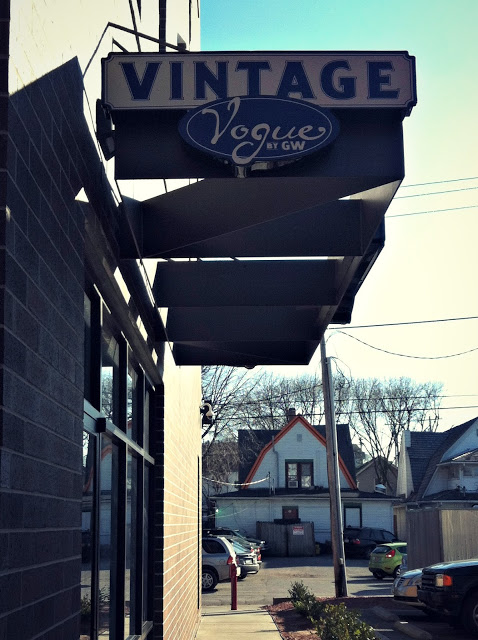 As it was explained to me, this little store isn't a drop-off location for Goodwill, but they hand-pick treasures from other Goodwill locations and bring them to Vintage Vogue…I mean, how cool is that?!?!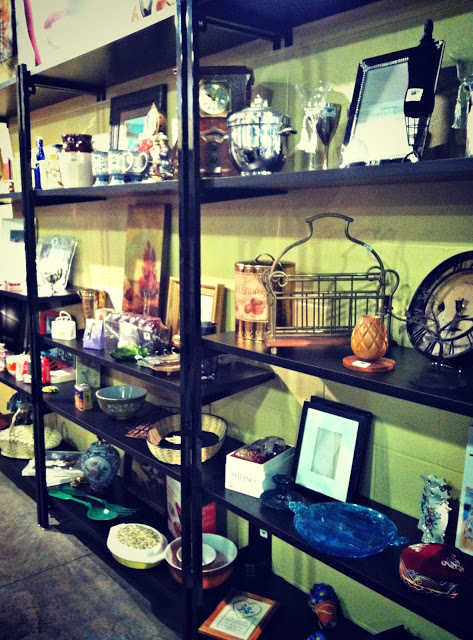 See that green fork & spoon set on the bottom shelf? I snatched those up for $8!!! I plan on painting them and mounting them to the kitchen wall at some point.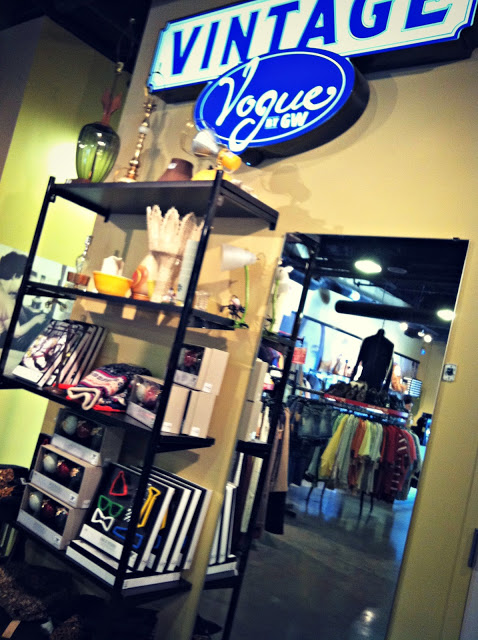 Lots of neat stuff!
 I can't wait to go back…maybe in the spring?
Have a great day! 🙂