Happy Monday to you!
Did you have a good weekend? I hope so!
     We had Miss L's 15 mo. doctor visit on Friday. Babygirl is one talllll drink of water. She's still in the 98% for height and the 30% for weight…tall and thin
like her mother.
  She is, according to my count, able to correctly use 22 words without prompting and can sign 7 words without prompting. My mom has been signing with her since she was teeny, and it's finally paying off. It is so cute (and useful)! Yesterday she signed "more cracker"! Hilarious. She has quite a stubborn streak…trying to change that kid's diaper is like an ear-splitting wrestling match (and you should hear Miss L)! I'm finally mastering the art of changing her diaper while chasing her around the house. Ridiculous.
Anyway, I digress.
I'm excited to show you my latest photography endeavour this morning…my sister and her fiance's Save the Dates!
We went down to Indy last week to shoot the happy couple and their puppy, Ginger.
Here is one of our favorites: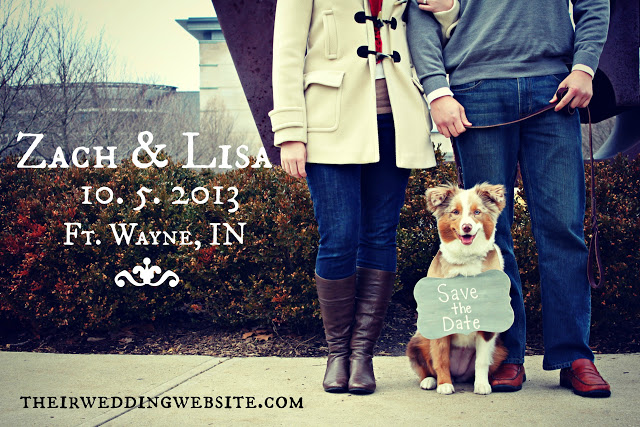 Here is another: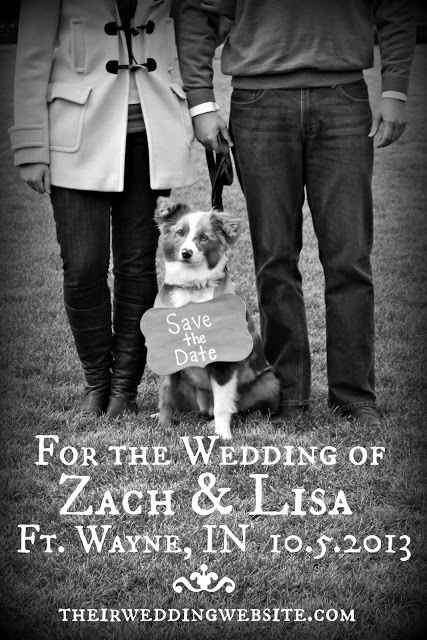 How cute are these?!?!
Lisa and her friend created Ginger's Save the Date sign using a wood plaque from Michael's. She painted it with gray acrylic paint, then added the letters with white acrylic paint. They hot-glued burlap ribbon to the sign. It turned out so cute!
Here are a couple of funny outtakes: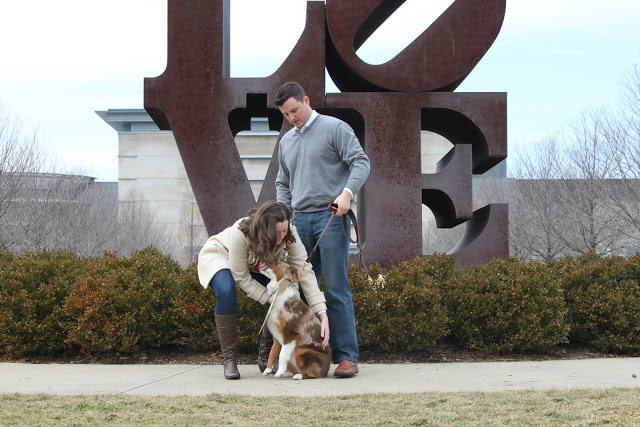 Ginger…sit. Turn this way. Ginger, no. (Just guessing what was being said here.)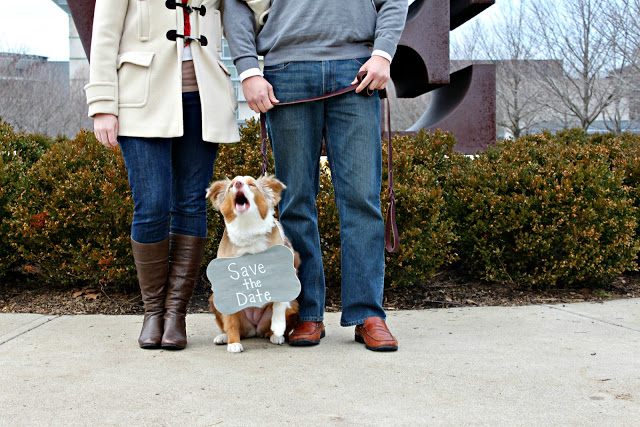 I'm not sure, but I think I told a hilarious joke and Ginger laughed. Hard.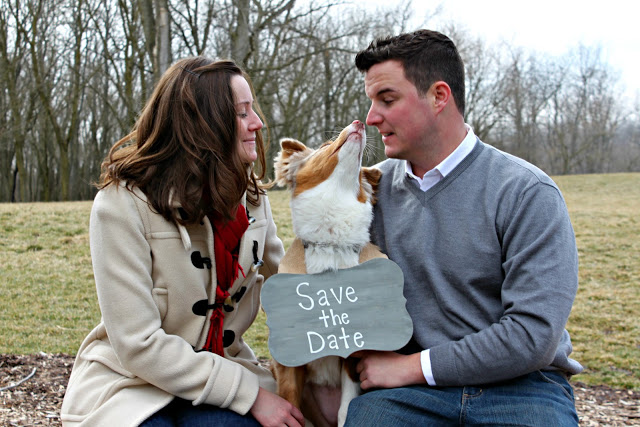 Daaaaad…are we almost done?
I'm so pleased with how these turned out, and more importantly, they are too! Can't wait to see which one they pick! 🙂
Have a good day!