Here are 10 things that you can write on your chalkboard and add interest to your decor!
I recently finished a DIY mirror project that I've had in mind for months. I bought this mirror at Goodwill for $6 months ago: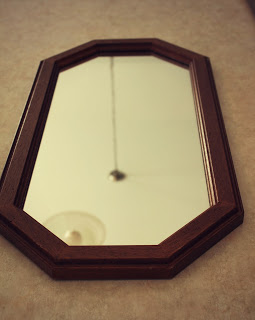 I thought she'd make a cute chalkboard for my kitchen. I've been wanting a chalkboard in my kitchen for awhile now, and I finally had some time to knock this project out. If you've never turned a  mirror or picture frame into a chalkboard, here is a quick tutorial:

1. Wipe your mirror with a clean, dry cloth. Don't use Windex or anything that might affect the paint that you're about to put on it.
2. Prime the entire mirror and frame with primer. I used a paint brush and latex primer. It would be easier to use spray paint, but since it's not really spray paintin' weather, I had to brush it out.
3. Choose a color for your frame (I chose my go-to Heirloom White) and paint the frame. Tape it off and paint the mirror surface with chalkboard paint. (I used Rust Oleum's Chalkboard Paint in Black Finish).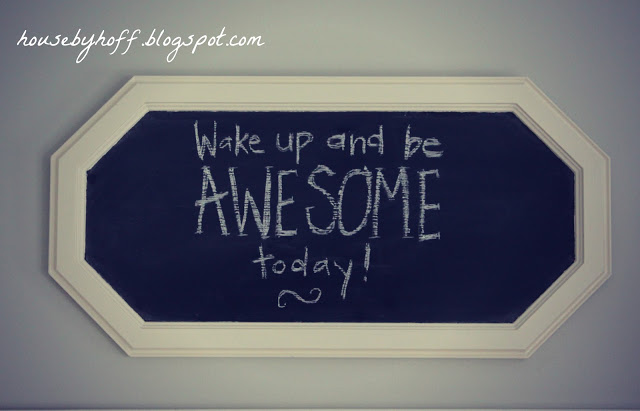 There, isn't she cute?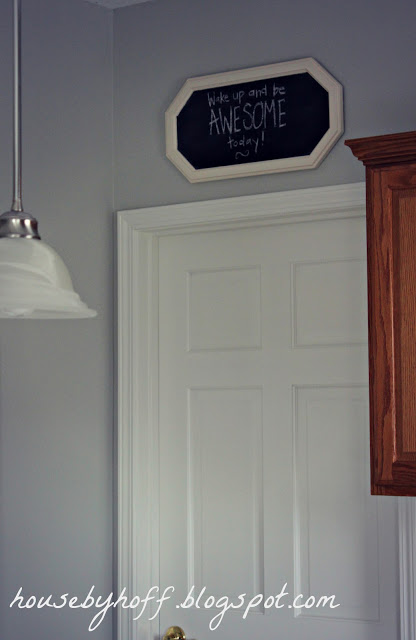 I like to have positive or funny things on a message board. Sometimes it's just the little kick in the rear that I need. I compiled a list of things I could write when I get tired of this one.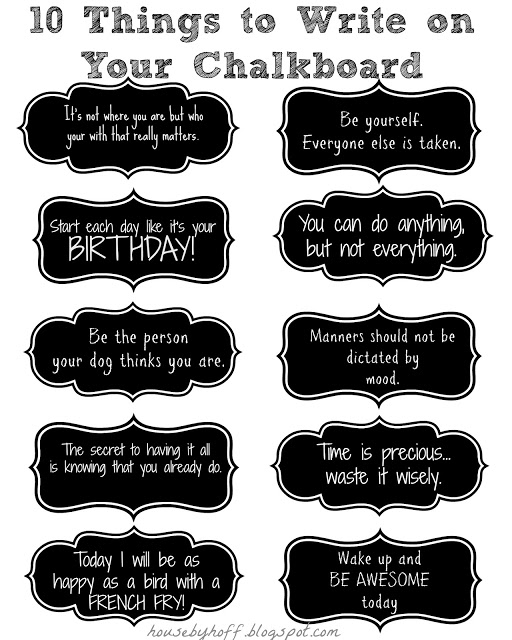 If you'd like to download or use the image above as a printable,
click here!
Have a great day!