I am sharing with you a Valentine breakfast for our sweetheart!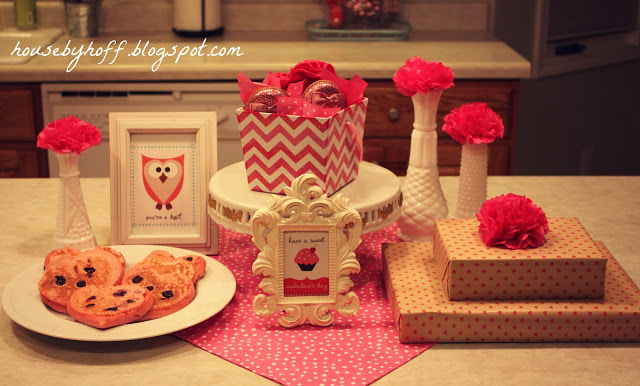 I have never loved Valentine's Day more than I do with a sweet little one to celebrate it with!
Due to a little mini-trip for Mr. Hoff and I, we had to do our Valentine's Day with Miss L a day early. When she woke up on Wednesday morning, this is what she saw. I used a lot of left-over
birthday party decorations
and my
free Valentine printables
to create a little V-day arrangement.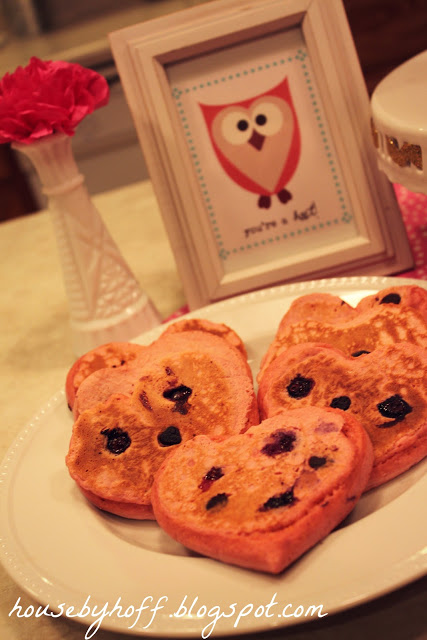 I used the heart-shaped pancake rings
that I wrote about here
to make spectacular chocolate-chip and blueberry pancakes. You can't really tell in this picture, but I used a few drops of food coloring ot make them pink. I knew she'd gobble a few of these up!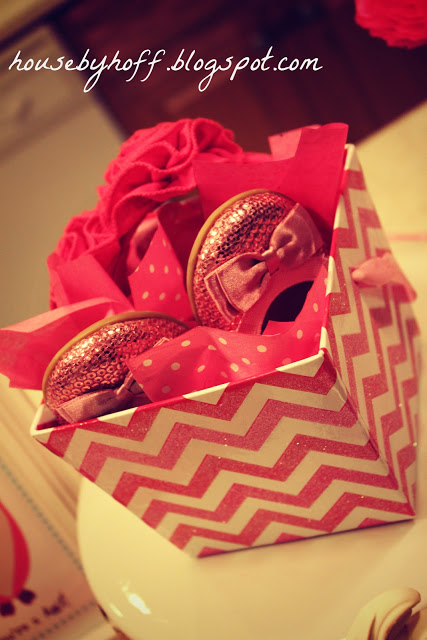 New pink sparkly shoes for my sweet little Valentine!
Miss L. enjoying her breakfast….with her sparkly shoes on. 🙂
Have a good one! 🙂