Good morning!
Got a party or event coming up? Need a new recipe to try? I've got one for you!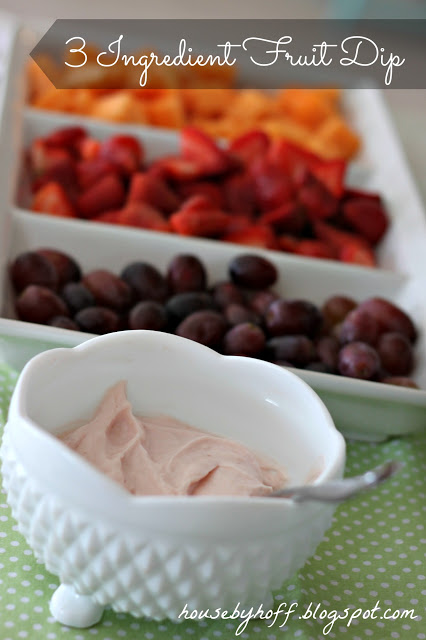 I recently made this simple, 3-Ingredient Strawberry Lemon Fruit Dip for a get-together at my house. (It would have made twice as much, but I spilled half of it on the carpet about 10 minutes before everyone arrived…yep. typical.) Despite the mishap, it was a delicious fruit dip!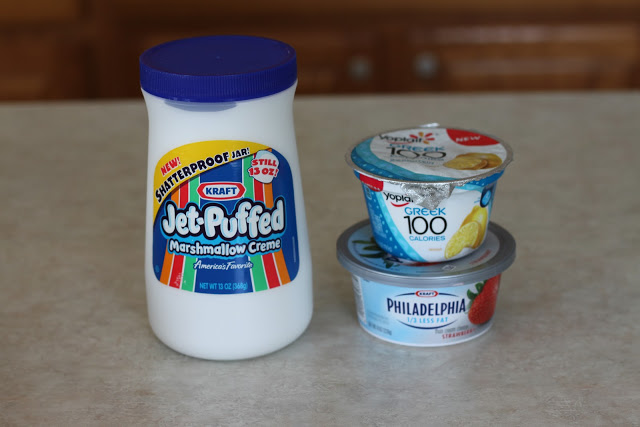 Ingredients:
– 1/2 cup Reduced-Fat Strawberry Cream Cheese, softened
– 1/2 cup Marshmallow Creme (I know, but you're eating fruit, so you are getting some healthy stuff too…right?!)
– 1 container of lemon yogurt. I used Yoplait's Greek yogurt.
Directions: Blend ingredients together. Serve with your favorite fruit!
~
I like having a few go-to recipes for showers and parties, and I'm going to add this one to the list!
I hope you have a great day! 🙂

This recipe was altered from the original found at what2cook.net.
Linking up at: Tatertots & Jello, It's Overflowing, Give Me The Goods Monday