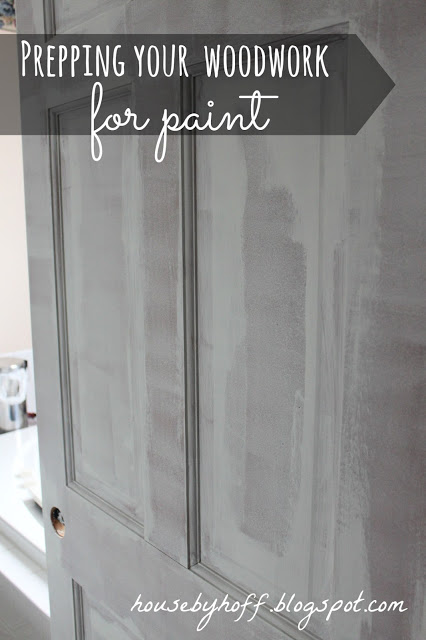 I consider myself a girly girl.
I love clothes, jewelry, sipping wine, shopping, Real Housewives, and sipping wine. I do not play sports. I don't even like watching most sporting events on TV. (I watch the Super Bowl strictly for the half-time show, then promptly go to bed.)
But, I will tell you one thing about this girly girl:   I am not afraid to get down and dirty with a home project. I will gladly ruin my nails, get paint in my hair, and dust on my clothes if it means I can transform an icky room in my house into something more beautiful.
  Painting woodwork is one of the most tedious, dusty, and just plain annoying home projects to tackle. You'll want to cry at least three times, you'll wonder why on Earth you ever thought it was a good idea, and you'll want to quit.
BUT, painting woodwork has such an enormous impact, and it is a great way to inexpensively update the look of your home.
~
As you may have read earlier this week, we've taken on our master bathroom. Today I want to share with you how we prepped our bathroom's woodwork for paint.
Step 1:  Take off all doors and hardware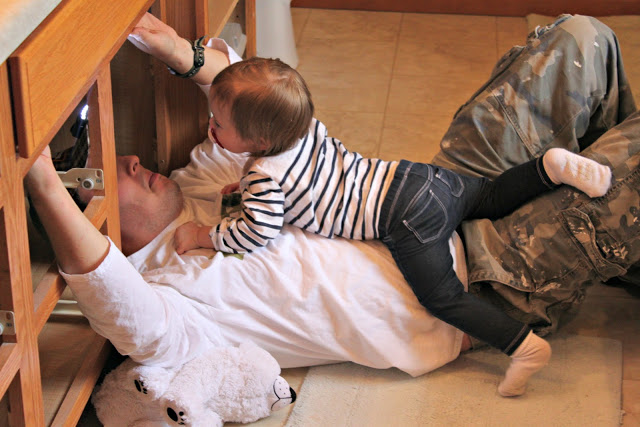 As you may remember, Daddy was getting some help with this step.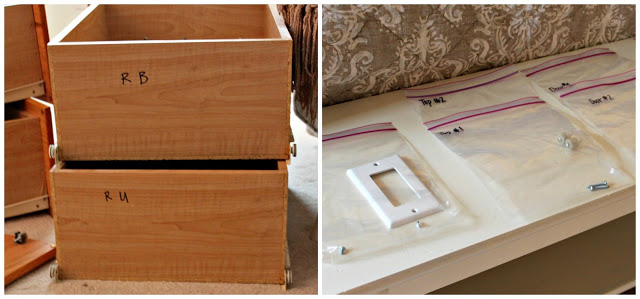 When removing drawers, doors, and hardware make sure to label what goes where. When you reassemble your cabinets, you want all pieces to go back to the exact same place. I used a sharpie to label the backs of these drawers. (RU = Right, Upper, RB = Right, Bottom)  I have always used plastic baggies and a sharpie to separate and label hardware, screws, etc.
Step 2: Sand, vacuum, and wipe
 (Ok, sorry, that's like three steps in one.)

You'll want to sand all areas that are to be painted. We used a 180 grit sandpaper. As soon as you finish sanding, use a shop vac to clean up what dust you can. The dust is so fine, that the shop vac won't be able to get it all. To ensure you have a very clean and dust-free surface, use cheese cloth to wipe down cabinets and trip.
Step 3: Caulk any cracks you see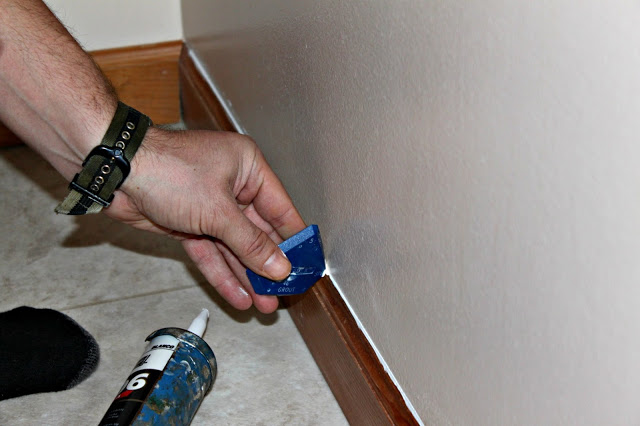 This step is absolutely crucial if you are painting your cabinets or trim white. Cracks that could never be seen with darker trim will be very visible when you paint the wood white.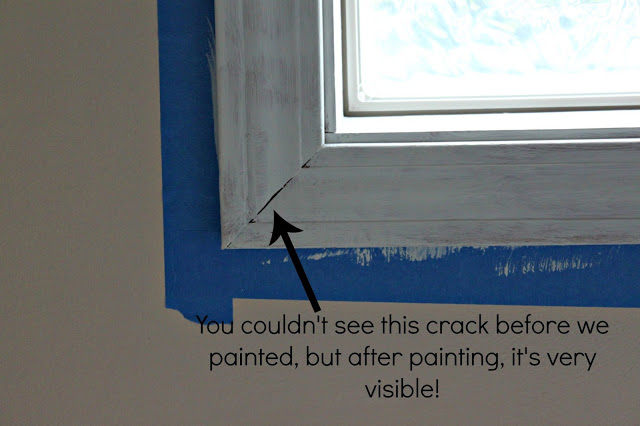 Step 4:  Use painter's tape to tape off floor and wall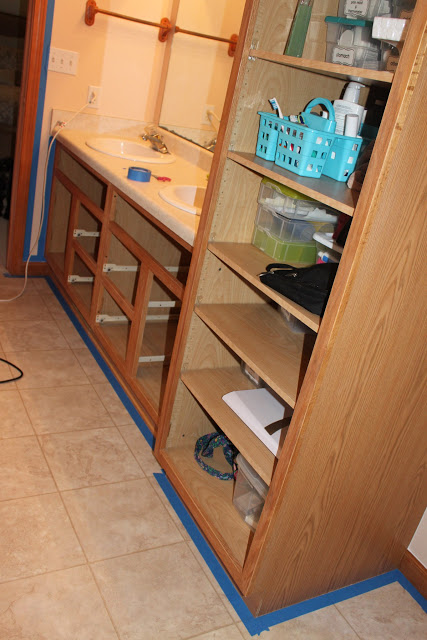 This step is pretty self-explanatory, but to avoid getting trim paint on your floor or walls, you'll want to use some tape! 🙂
Step 5:  Prime your surface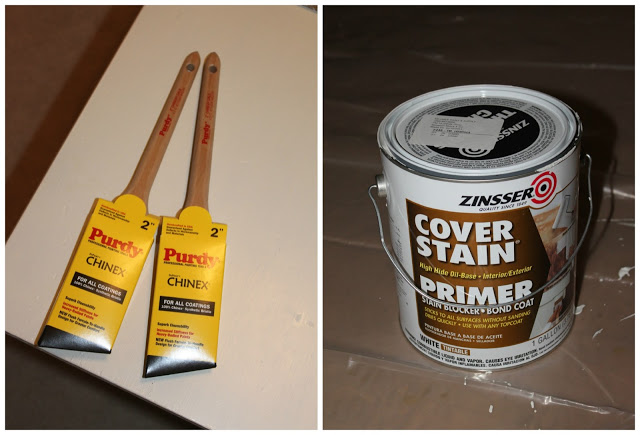 We used 2″ angled brushes and Zinsser Cover Stain Primer to prime our surfaces.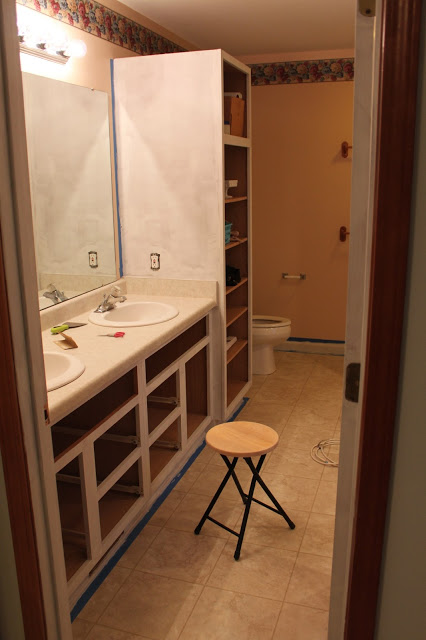 Whew! All done priming! The door and drawer fronts were painted out in the garage.
I will continue to update you as we get to the actual painting phase of this project!
I'm excited to be co-hosting Aimee's Share Your Creativity Link-Up Party over at It's Overflowing on Saturday! If you have some fun project to link-up, please join us! I link up to her party every week and get lots of great ideas! Hope to see you Saturday!
Have a great weekend! 🙂