This is a great beginner tip to regrow ivy roots.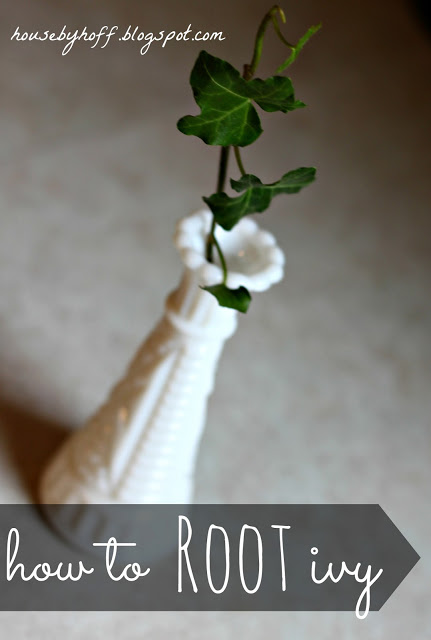 Happy Tuesday!
Did you have a nice Memorial Day Weekend? I hope so! I attended my 10th? 11th? Indy 500 on Sunday. I haven't always been a big race fan, it has taken me many years acquire the taste, but I really look forward to it every Memorial Day Weekend now! It is a very fun and exciting day in Indianapolis!
On Monday, my mom, who has a very green thumb, helped me plant some potted flowers. I'm saving a few of our projects for some later posts, but I wanted to share a little beginner tip I learned from her yesterday!
Did you know that you can clip ivy off of its plant, stick it in some water, and it will regrow roots, so you can put it in a new planter? (You might be rolling your eyes at me right now, but I seriously didn't know that!)
Just clip 3-6 inches of ivy off of the plant.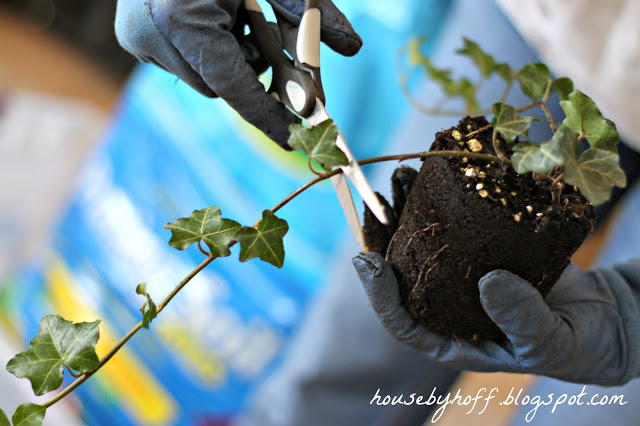 Pull off the bottom ivy leaves.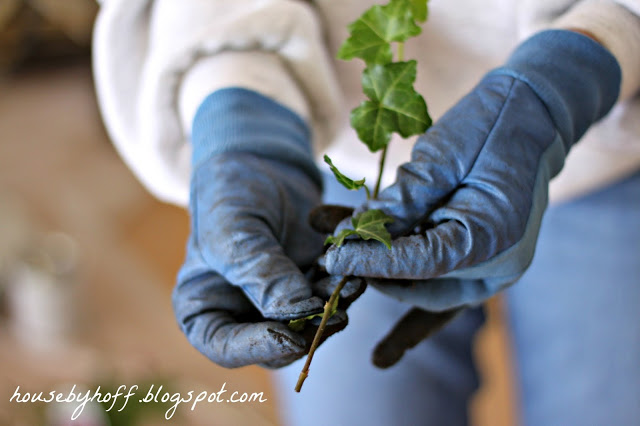 And stick your stem of ivy in a small vase,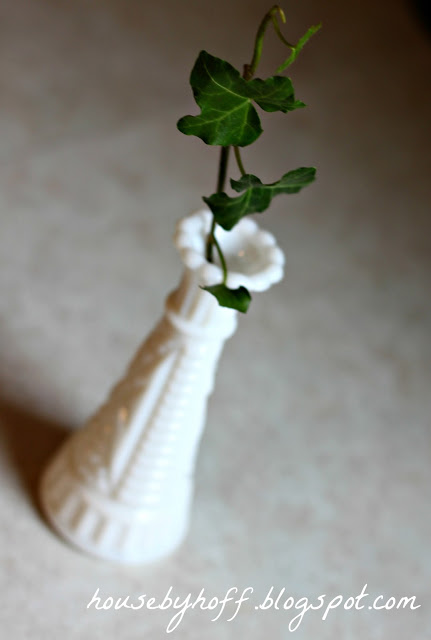 Keep your vase full of water and stick it by a window. In 4-6 weeks it should have new roots!
What a simple, yet practical gardening tip! 🙂
I can feel my black thumbs getting greener by the minute…Now we'll see if I can keep all of my new plants alive! I can't wait to share some of the projects with you!
Have a great day!

Linking up at: Tatertots & Jello, It's Overflowing