Doesn't it feel like summer is here…like really here?!
Maybe it's all of the outdoor time I've spent chasing Miss. L around, maybe it's the dinners on the grill, maybe it's the fact that June is on the horizon, but it feels like summer has arrived!
You know what that means, don't you?
Time to make a summer wreath!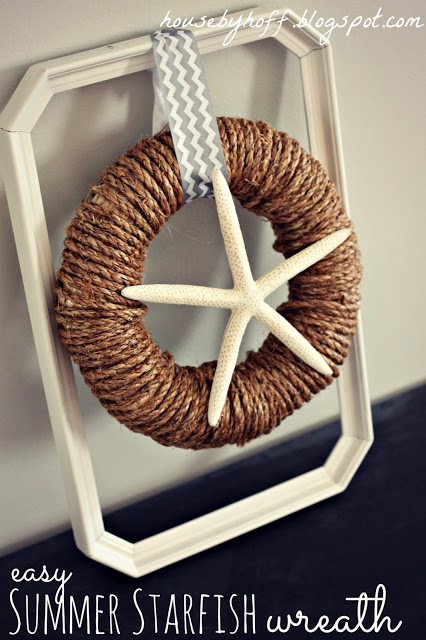 While Miss L. napped yesterday, I got out a bunch of supplies I had on hand. The good thing about spending too much money at Hobby Lobby, Michael's, and JoAnn is that you have an entire craft store at your house for moments just like these!
I didn't know what exactly I was going for. I was feeling like something nautical and seashell-ish would be good though.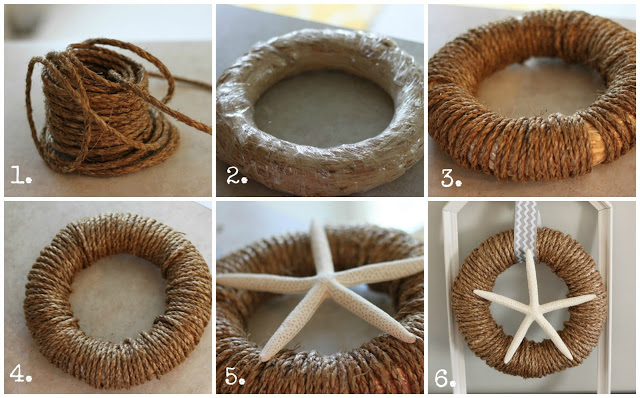 2. I used a straw wreath. You need to use a straw wreath because it is a similar color to the rope. You don't want to see the wreath peaking out from in between the rope loops, now do you?
3. I wrapped the entire wreath with the rope and secured the it with hot glue and sewing pins, but I had some bald spots to contend with!
4. I fixed the bald spots by hot gluing loops of rope here and there until the whole thing looked covered. Not perfect, but that's ok!
5. I hot glued four out of the five points of my starfish down to the wreath.
6. Under the unglued fifth point, I looped some ribbon around the wreath and tied it to this frame!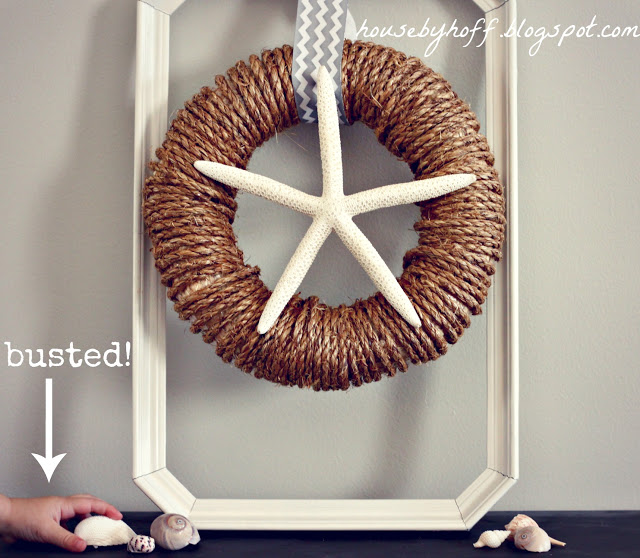 By the time I was finished with my wreath and ready to photograph it, somebody had woken up from her nap…and somebody was trying to steal my seashells! (This is just too cute not to share!)
Are you ready to start decorating for summer?!
Have a great weekend!