The other night I was emptying out our refrigerator and throwing out the "yucky stuff". I was about to throw away these four little dip containers, but I paused, examined them closer, and realized that they were kinda cute. I had no idea what I would use them for, but an idea emerged soon enough!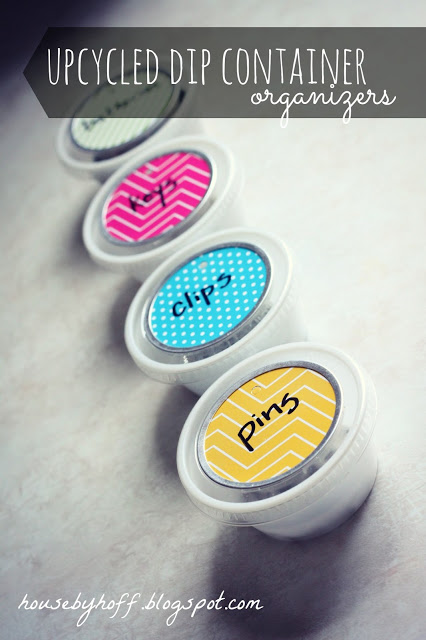 Last January, I did a post on reorganizing our junk drawer. I'm proud (and a little surprised, honestly) to report that it is still organized. I had a few random little things that need a home though, and these little containers were the perfect size!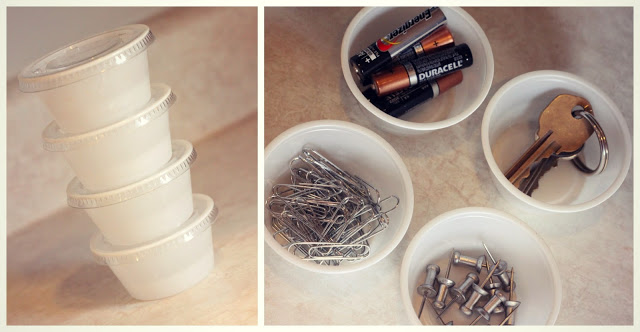 I found these cute little round tags at Michael's awhile ago. They had been sitting in my jar of random stuff I buy but don't know what to do with cute crafting accessories for months (and months).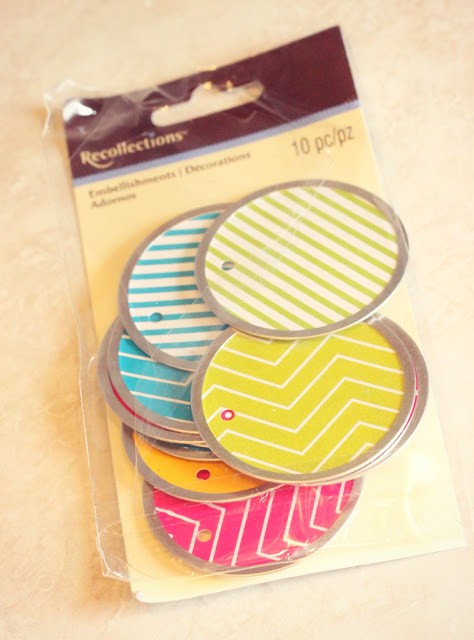 I simply hot glued these little tags to the tops of the containers, and four perfectly labeled containers were born.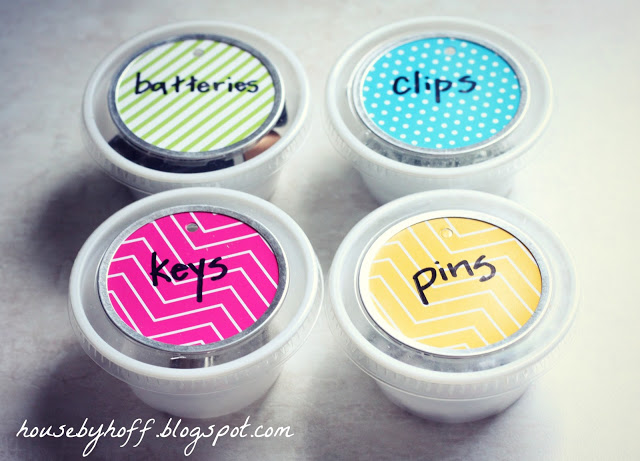 Aren't they cute?!
Now I have the perfect excuse to order more take-out food!
Have a great day! 🙂