Yes. You read that correctly. We just got home from a very, very long road trip with our little lady in tow.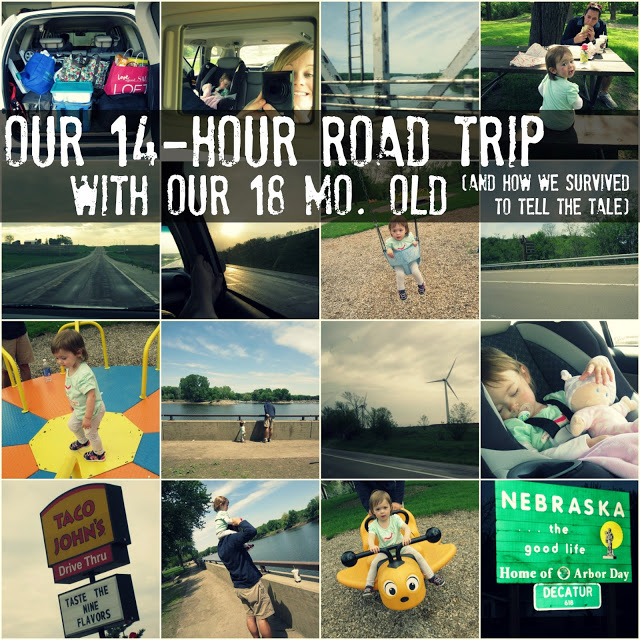 All of Mr. Hoff's extended family lives in Nebraska. He moved the 720 miles to Indiana with his mom, dad, and sisters when he was 5 years old, and they've been here ever since!
This trip was very important to me and Mr. Hoff. Much of his extended family, including his grandparents, hadn't met Miss L. yet! We were excited to go and introduce her to her to everybody! Of course she gave herself a nice little shiner right before we left. Awesome.
The trip started off smoothly with a nice long nap! Yessssss!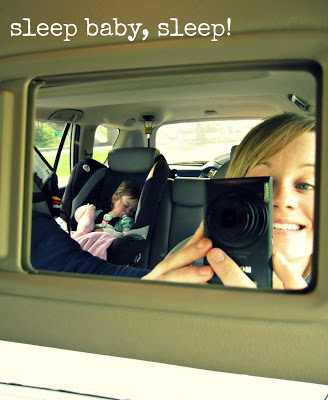 We planned on taking several long breaks to let Miss L run around and "get her wiggles out". Our first stop was Starved Rock State Park in Illinois. It was the perfect place to get some Jimmy Johns, sit at a picnic table, and let Miss. L roam.

I snapped some sweet pictures of Miss. L and her dad  When I asked him to take one of her and I, she said, "no" and walked away…I'm dead serious.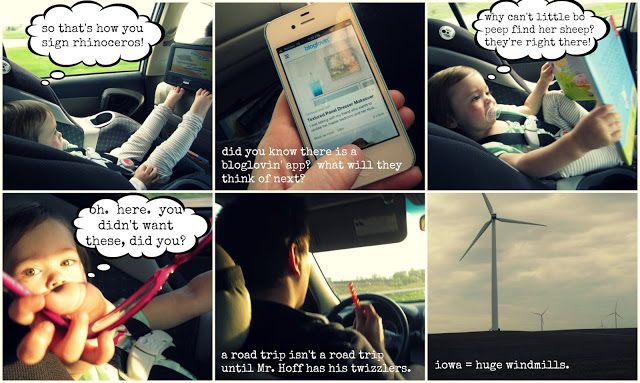 We passed the rest of Illinois and most of Iowa uneventfully. Miss. L LOVED her Baby Signing Time DVDs. We're working on the zoo animal signs. She doesn't do any of them really well…yet. It is hilarious to watch her try though.
Our next stop was somewhere in Iowa. Forgive me, I don't remember where. Miss L. wasn't that into the playground, she just wanted to pick dandelions, collect sticks,
and try to pick up goose poop.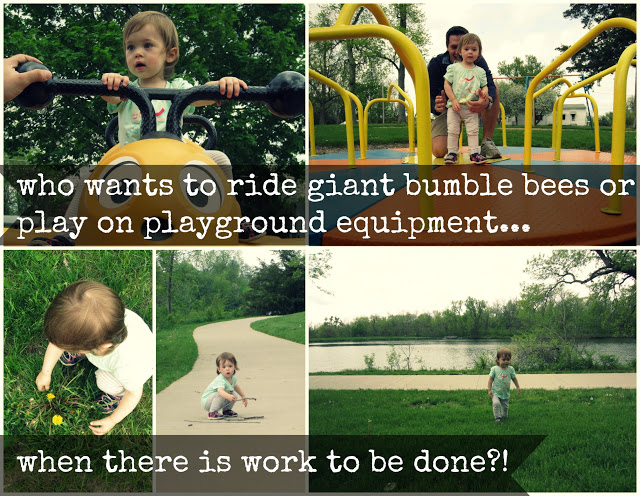 We were very fortunate that this Iowa town had a Taco John's. We don't have Taco John's in Indiana, and it is Hoff family tradition to stop at one on each trip back to Nebraska…Mr. Hoff and his dad miss their Taco John's. Who wouldn't miss a taco place that serves tater tots as their side?!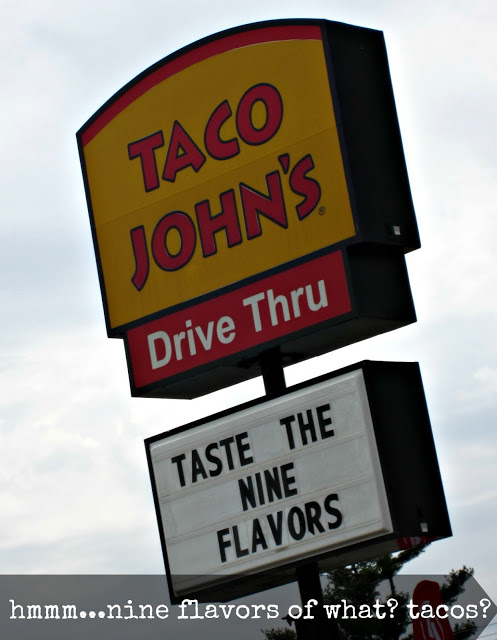 After filling our bellies, we hunkered down for the last leg of our trip. Miss L. was really pretty cooperative. She took another nap, and watched more Baby Signing Time. She got a little feisty a few times, but all and all, the trip went well.
When we crossed the bridge over the Missouri River and saw this sign, it was a welcome sight: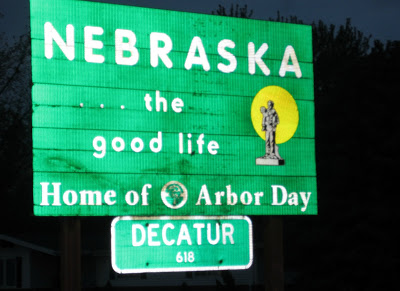 Over the next few days, we got to visit with Mr. Hoff's grandparents, who fussed over Miss. L as if she was their 1st instead of their 17th (?) great-grandchild. We also got to visit with lots of cousins, aunts and uncles!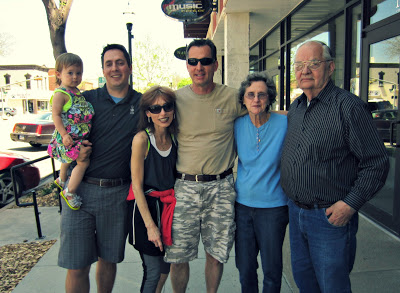 ….and Miss L. never cooperated for one picture with her mom. Not even once.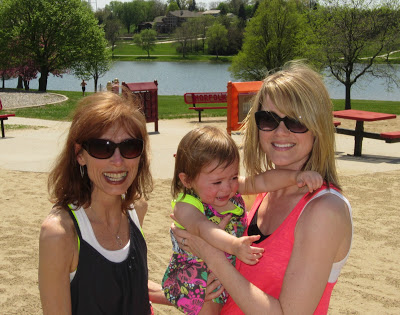 Best shot of me, my MIL, and Miss L. Seriously?!
The trip back was a little more hairy. Miss L. cried for an entire nerve-wracking hour before finally falling asleep. But, overall, I'm very glad we took her out for her first trip to Nebraska!
~
I have often thought about the life circumstances that brought Mr. Hoff and I together. It's very strange to think about how two people end up together at the same place and time…If his dad hadn't taken his new job in Indiana, their family wouldn't have moved here, and we wouldn't be together…isn't that weird to think about? How lucky I am that they moved! 🙂
Have a great day! 🙂