We are quickly approaching the one year anniversary of moving to our new house! It's very easy for me to focus only on what we still have left to do, but I'd like to take a moment and focus on what we have accomplished in one short year:
The Front Entryway Before/After: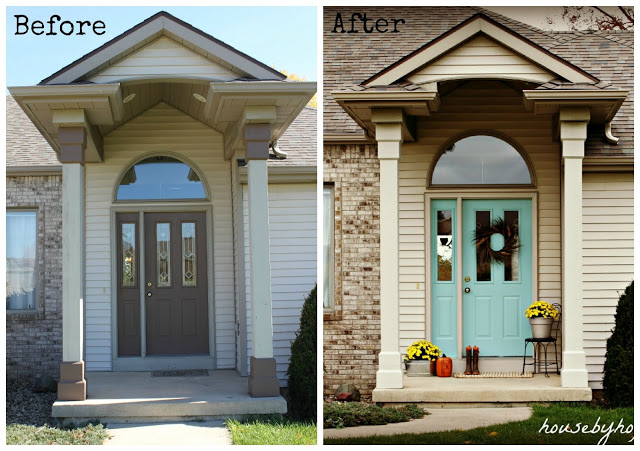 Ahhh, yes. My first project that I accomplished basically while Miss L. napped in the afternoons. A fresh coat of paint on the columns, trim, and front door cleaned everything up. My dad replaced the old brassy windows with some simple glass inserts. New accessories helped freshen things up too!
Click here to see full entryway post.
The Laundry Room Before/After: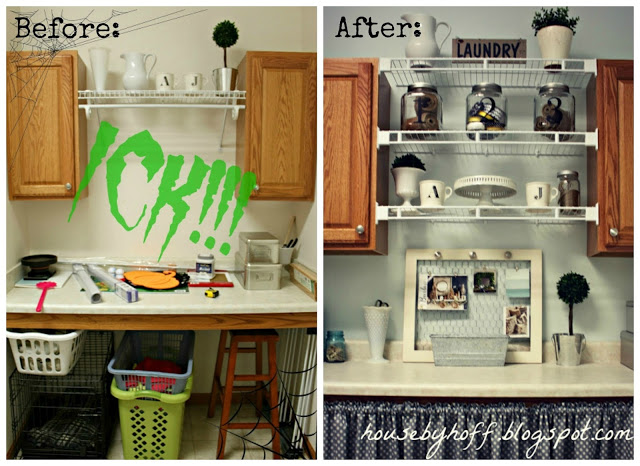 Wow. I forgot how bad the laundry room looked before we repainted and reorganized it! (Sorry about the horror-ific graphics on the before pic. It was right around Halloween when I posted them, and I can't find the original images anywhere…)
Click here to see the full laundry room post.
Newly Painted Walls & Trim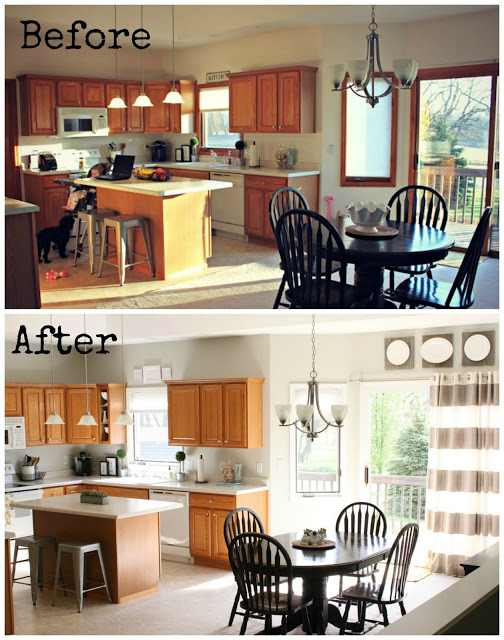 Newly painted walls make a big impact, but I think the white trim makes a big difference too! (I can't wait for the day those cabinets are white….*sigh*)  It really is a shame that I didn't take pictures before we replaced the awful brass light fixtures that were hanging in the kitchen and eating area. Big difference!
 Kitchen Sink Area: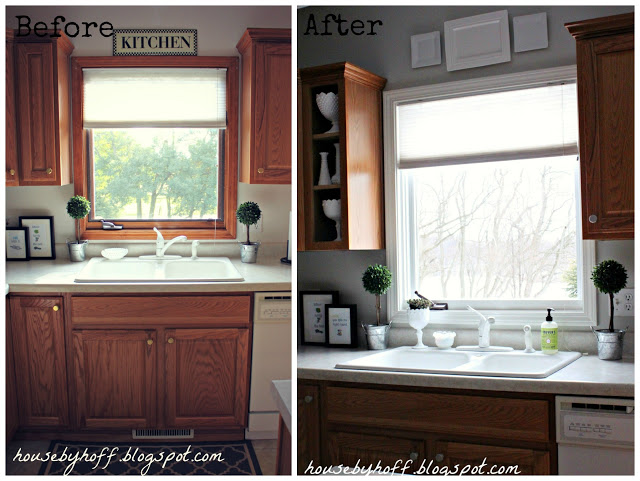 At first glance, you may not notice much of a difference, but let me point out the changes! I took off a cabinet door for some open shelving. I hung new white plates above the sink. I also spray painted all of the kitchen's brass hardware with Krylon's "Brushed Nickel" spray paint. The walls and window trim are also painted.
Mantel: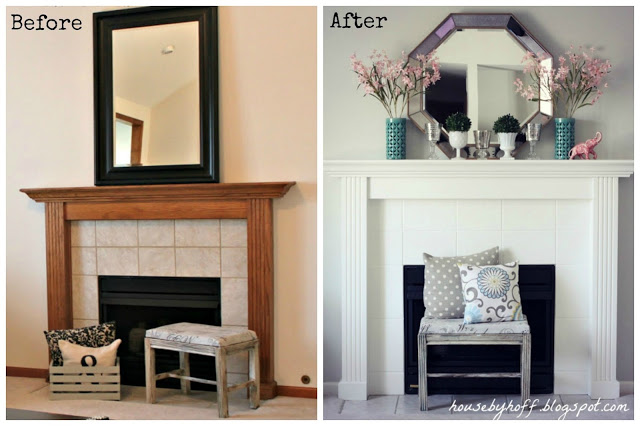 This one never gets old. 🙂 Just some paint and new accessories!
The Master Bath: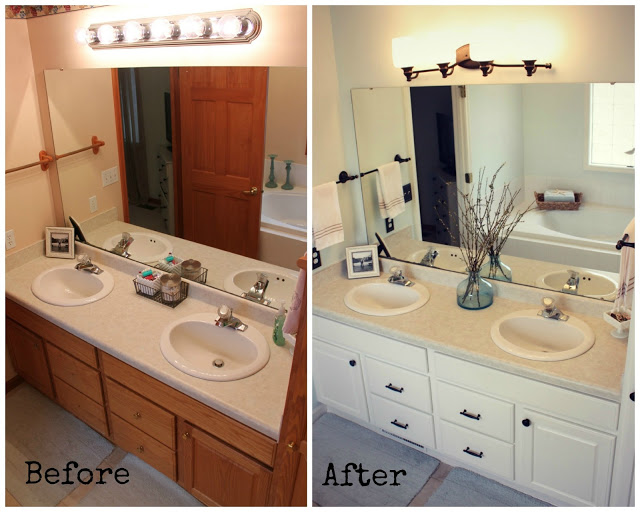 Whooo, doggy! (One of my fifth graders used to say that all of the time, and I still think of her every time I hear or use that expression! Some of those kids will never leave your memory!)  Anyways, we just started this project about a month ago, and I had already forgotten how ugly the old bathroom was. Geesh, I forget so quickly!
Here is another shot: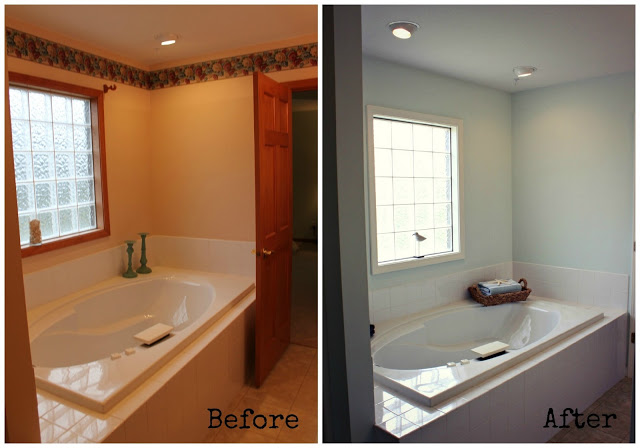 I mean….how did I not rip that border down months before now?!!
Goals are important, no? I'd like to set my goals high for year two. I sure hope Mr. Hoff is reading this today!
 Mrs. Hoff's Goals for Year 2:
                                              –  Finish master bath
                                              –  Re-do guest bath
                                              –  Finish painting the rest of the trim and doors in the house white
                                              –  Make back deck much prettier!
                                              –  Have kitchen cabinets painted by professional painter
What do you think? Have we come a long way?
Have a great day! 🙂