I have a goal this spring and summer. If you are a regular reader of my blog, then you know about my goal. I want to put more effort into making the outside of my house pretty.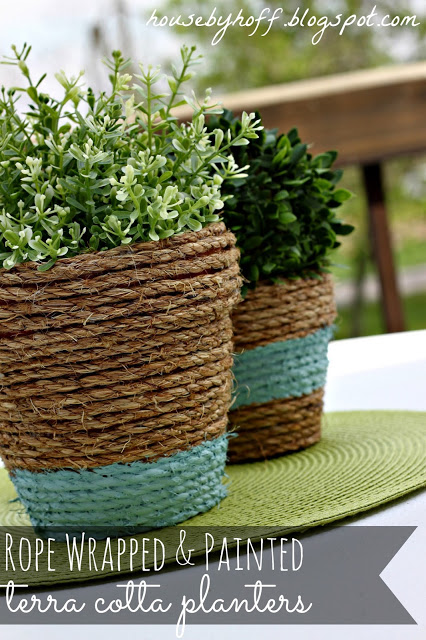 I am starting small with these cute little rope-wrapped (say that 10 times fast!) and painted terra cotta planters for our outdoor table centerpiece.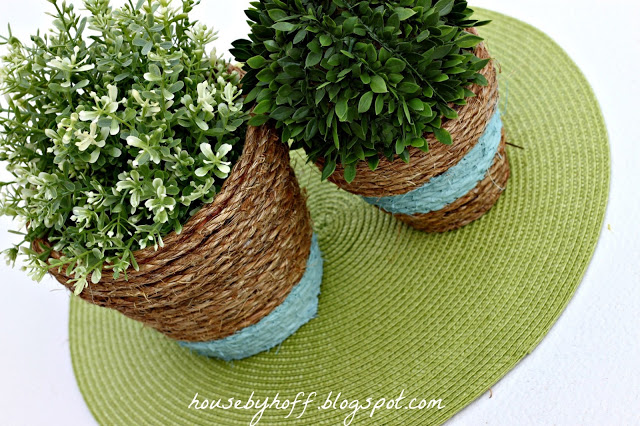 Aren't they pretty?! (And yes, those are fake Ikea plants in the rope wrapped pots…for now.)  I plan to plant some real flowers in them soon!
Here's how made the rope-wrapped pots: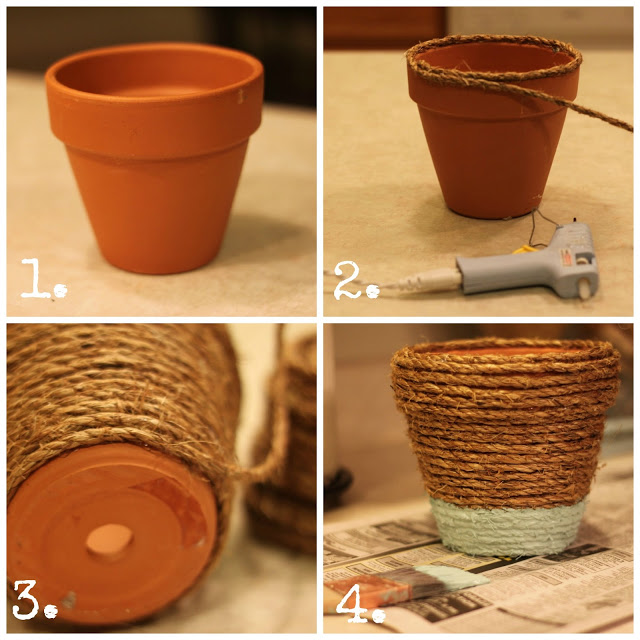 1. I started out with some terra cotta planters from Wal-Mart. Random Fact: Terra cotta is Italian for "baked earth". I found that out when I had to Google how to spell terra cotta… 🙂
2. Starting at the top, I began hot gluing my rope down to the pot. I continued to do this around the pot all the way to the bottom.
3. I snipped off the rope  and secured it with hot glue.
4. Using left over latex paint from my
front door
and a standard paint brush, I added a touch of blue to the base of the rope wrapped pot.
This is one of those easy and inexpensive projects that adds a touch of texture and interest to the table. Now, I'm hoping this will motivate me to get going on the rest of the deck! 🙂
Have a great day!