Whoa. I had to google how to spell 2 out of the 3 words in my blog post title today.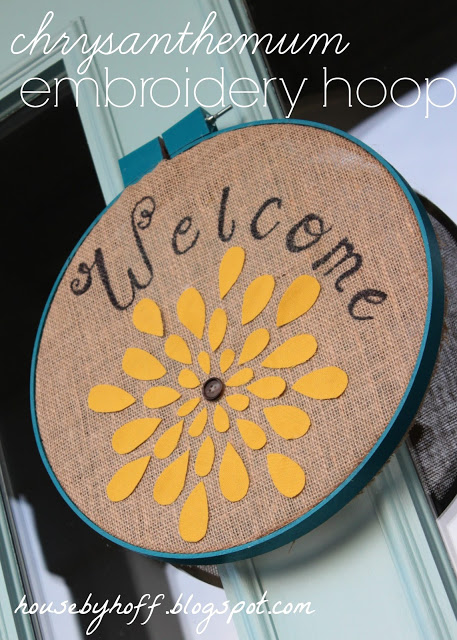 I love a good fall wreath, but I wanted to do something a little different this year!
Here's how I did it: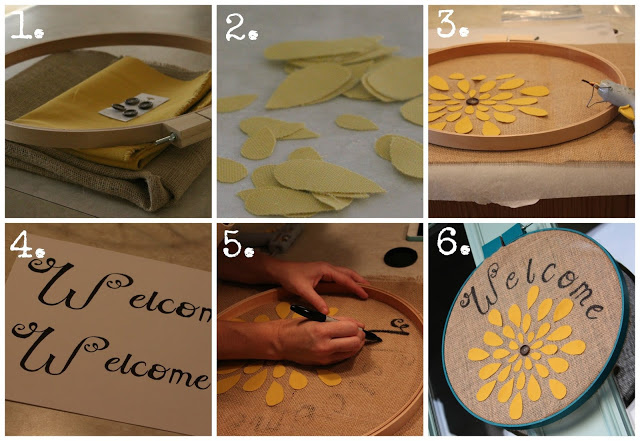 1. I bought the embroidery hoop, fabric, and buttons at JoAnn. I used my JoAnn app to save like $15 on my purchase…do you have the JoAnn app yet? You need to get it ASAP.
2. I cut petals in 3 different sizes from my yellow fabric.
3. I arranged then hot glued the button and my petals to the burlap. I put a piece of wax paper under the burlap, so I didn't get a bunch of hot glue on the counter top.
4. I chose and printed a font (MTF Under Your Skin,
download here
) and the perfect font size (200 for the W, 300 for the elcome).
5. I arranged the letters under the burlap (but on top of the wax paper) the way I wanted them. Then I traced and colored the letters with a Sharpie.
6. Finished product! (I spray painted the hoop "Lagoon" by Rust Oleum.)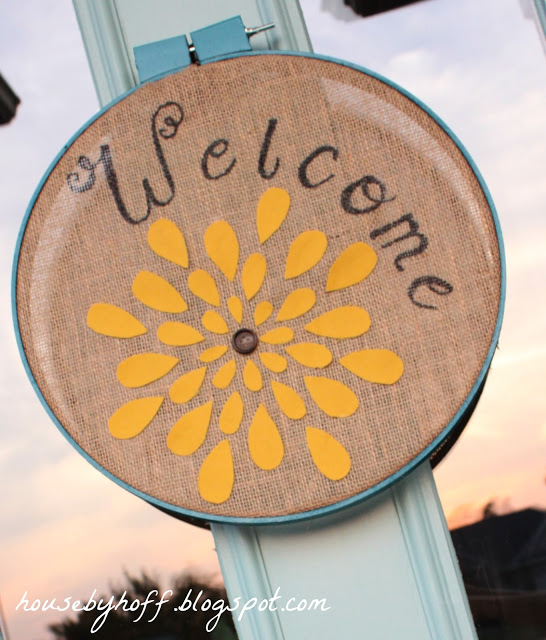 Don't forget to bring your fall wreathes to the Get Your DIY On Link Up Party this Sunday at 7:00PM (EST)!
Let's see what my co hosts came up with!