Did you have a good weekend?
I hope so!
My Blue September Mantel is my new favorite thing to look at in my house…
(besides Miss L dancing to the theme song of Curious George…that's hilarious.)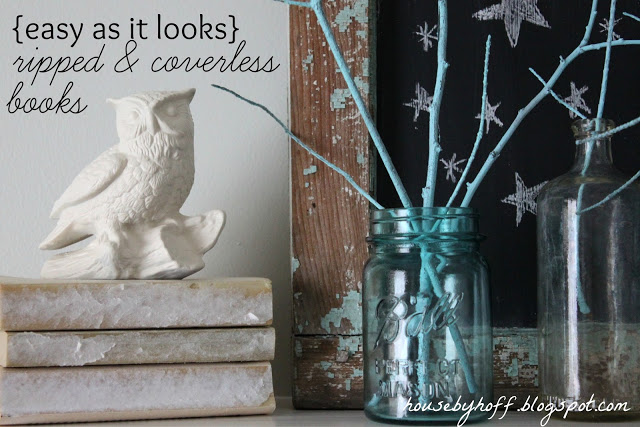 To add some height to my little spray painted owls, I decided to rip the covers off of old books (bought for 50 cents each at Goodwill).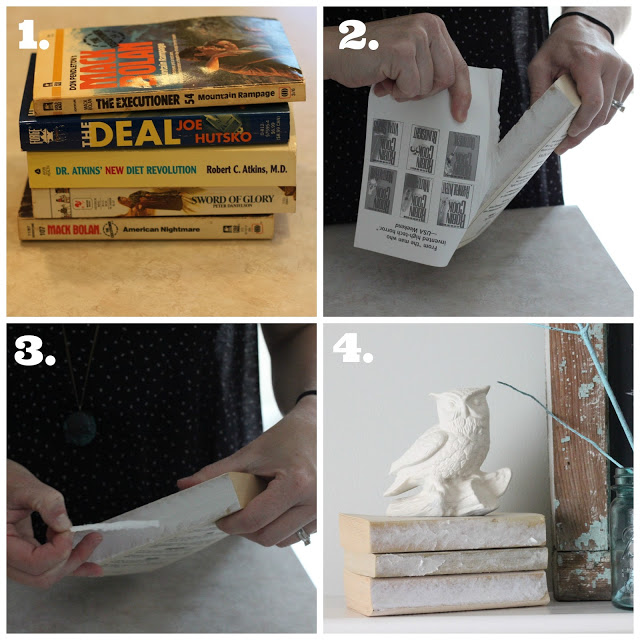 1. I grabbed books that looked a little old and yellowish…and like they would be
fantastic reads
if I ever got stuck in my house for days and had nothing else to read.
2. I grabbed one side of the cover and just rippppped.
3. I pulled off any extra binding that I didn't want on the book off.
4. Tada! A super-easy (super-cheap) décor treasure!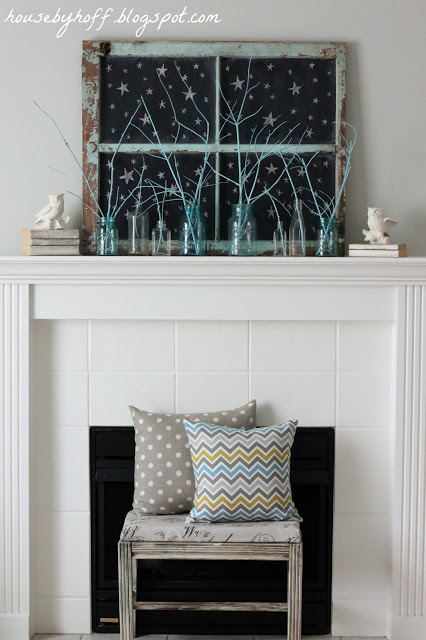 I really do love this mantel…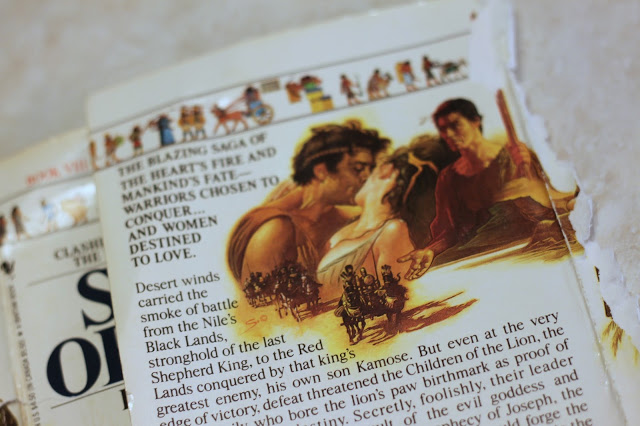 and I really love this book cover.
I think I'll keep it.
 😉
Have a great day!