A Halloween sign that is easy to make!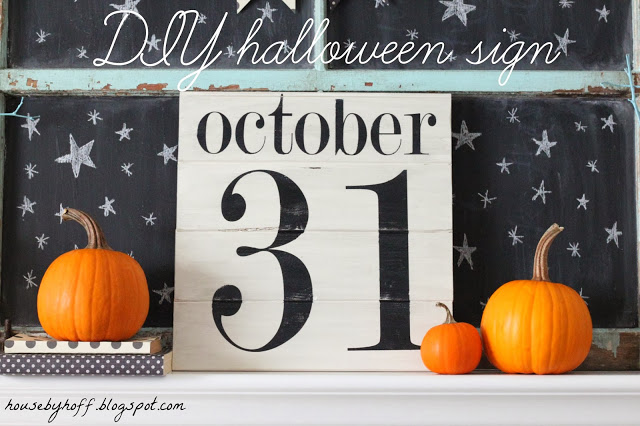 I kind of felt like I was on Project Runway this week…
I had only one day to make a thrifty Halloween project for this week's link up party, and no idea where to start or what to make.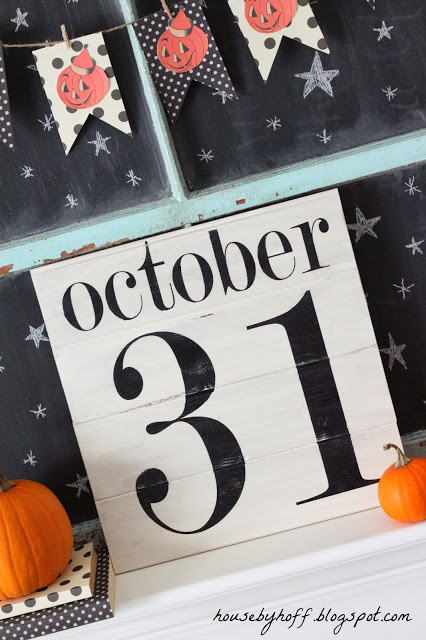 Tim Gunn might as well have been standing over my shoulder saying, "Make it work, April…."
Don't watch Project Runway? Sorry, you didn't understand anything I just said, did you?
How did I make this little gem?
I will be showing you the rest of my "Halloween Mantel" next week.
(You'll be biting your nails all week in anticipation, won't you?)
Let's see what my co hosts came up with for their "Thrifty Halloween Project"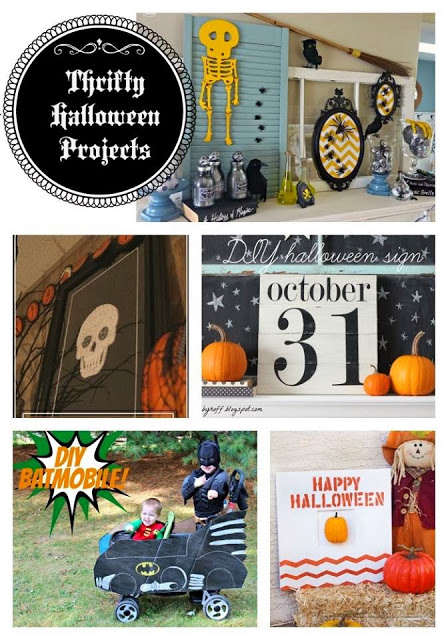 Have a great weekend!