Happy $30 Thursday!
I'm pretty excited to share my first sign project with you!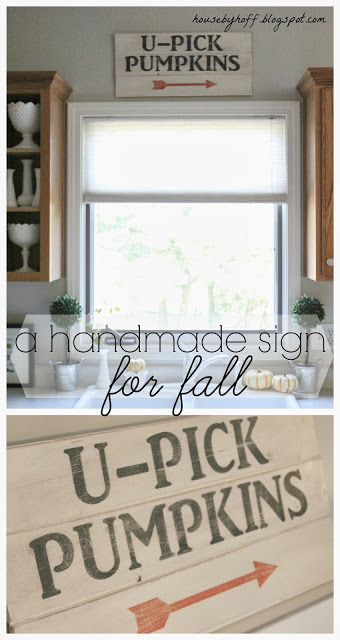 I've seen many different ways to tackle a sign project, I've studied their methods, and I was finally ready to try one of my own!
Here's the breakdown of how I made my handmade sign for fall: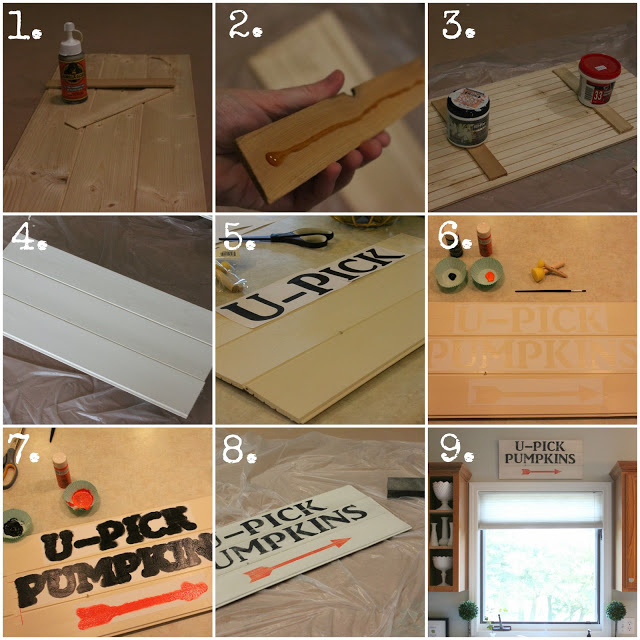 Mr. Hoff's father, Mr. Hoff, was really thinking of his daughter-in-law when he sent his son home with left-over tongue & groove wall paneling! It was even already cut to the same lengths, which happened to be the perfect size for above my kitchen window!
1. I put three pieces of the tongue & groove panels together. To adhere and reinforce them, I used gorilla glue, and shims (cut to size).
2. You can see how I applied the Gorilla Glue to the shim.
3. I let the Gorilla Glue dry overnight.
4. I gave my sign two coats of my fave "Heirloom White" by American Accents. I brush painted the sign (rather than spray paint it), because I wanted to be able to touch up around the letters if I needed to….you can't do that with spray paint.
5. I found a font and size that I was happy with. I simply play with the size and print it off until I find the size that I think is just right.
6. I made a stencil using my Silhouette Cameo and vinyl. If you do not have a Silhouette Cameo, you can use
Krista's easy transfer method
to transfer your font onto your sign… 🙂
7. Using some Martha Stewart Craft Paint and a sponge brush, I dab, dab, dabbed over my stencil. I was impressed with the paint…I only had to do one coat!
8. After removing my vinyl stencil and letting the paint dry completely, I roughed up my sign using some sand paper. I also added some gray wood finish (Minwax Wood Finish in Classic Gray to be exact), to make my sign look a little more weathered.
9. I hung my new sign in her new spot…right above the kitchen sink. Perfection!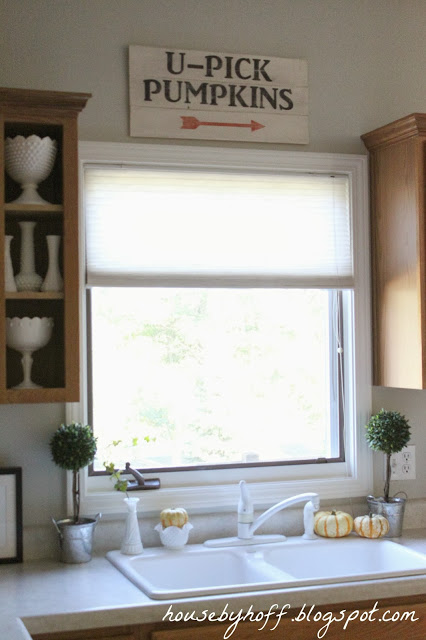 Isn't she lovely? Isn't she wonderful?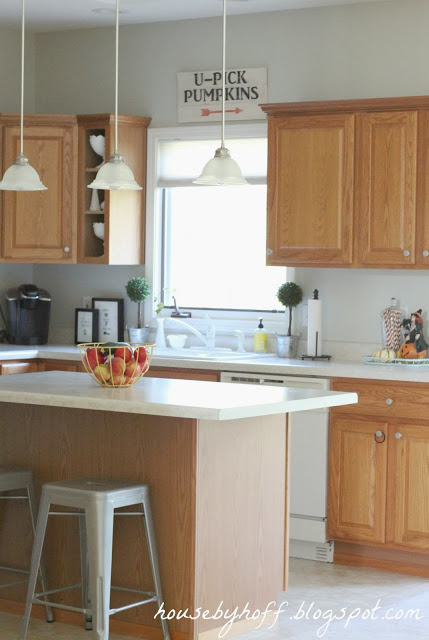 I should be concentrating on my cute sign, but all I see in this picture is the hair rubber band that I forgot to take off of the knob before I took this picture. (That cabinet is where we keep Miss L's diapers and wipes…if we don't rubber band it shut, she pulls out all of the wipes one by one and "cleans" the house with them….I appreciate her intentions, but it really is hard to stuff all of those wipes back into their container.)
Let's see what the girls came up with this month!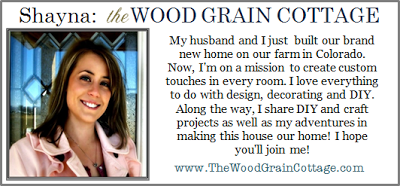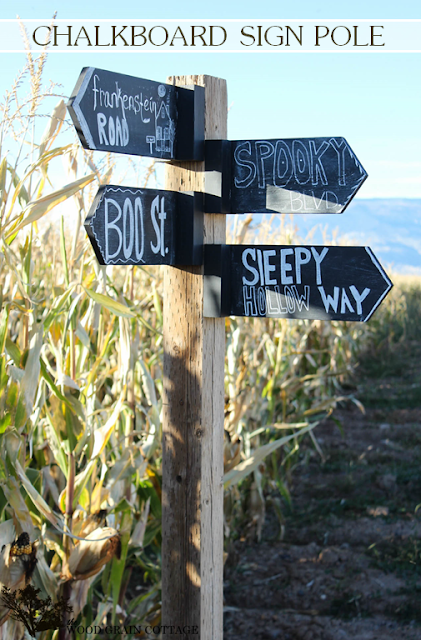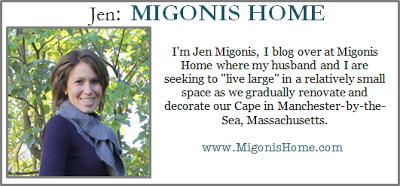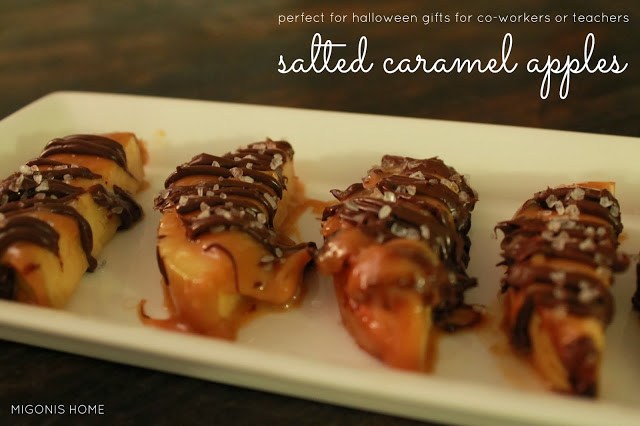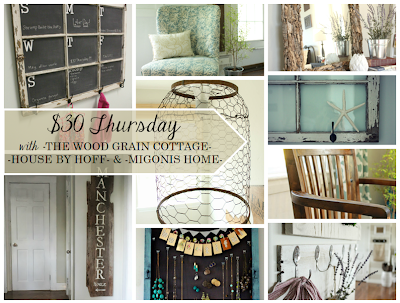 Have a great day!

I'm linking up at: The Inspiration Gallery, Tatertots & Jello