I will show you how to turn your child's feet into artwork with super-sweet snowman feet!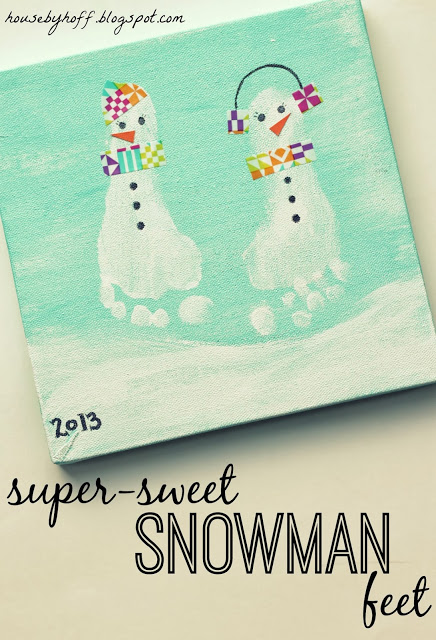 I'm not the only  Crafty McCrafterson around this house…
Sometimes Miss L. and Mr. Hoff like to get in on the craft action too!
It took all three of us to get her cute little snowman footprints perfectly imprinted on some art canvases the other day. These little snowman feet will be her gift to family members this Christmas!
 Here is what we used: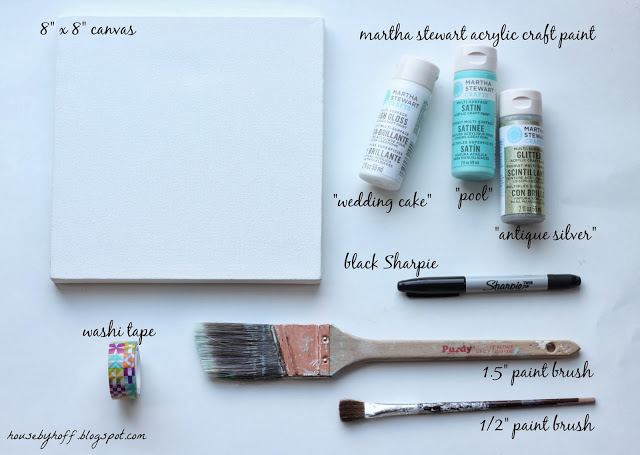 She giggled, and told us, "It tickles!" while I painted some white paint on her little feet…she was so excited to be making something!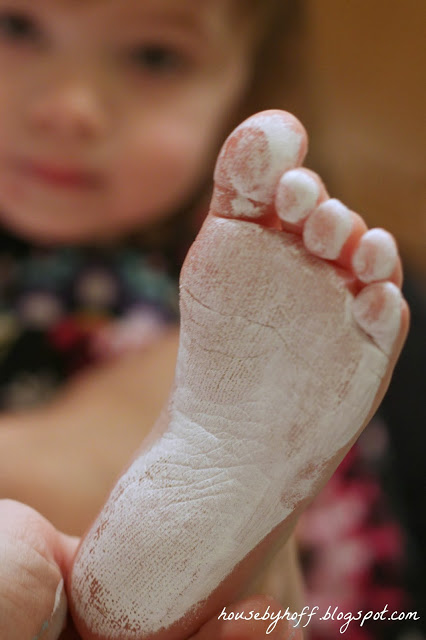 I think this craft is pretty self-explanatory, but here are a few tips for you:
1)  Dab your kiddo's painted foot on a piece of paper to remove excess paint before dabbing it on the canvas.
2)  After you make the footprint, use a 1.2″ brush to fill it in and make it look a little more "fat". I also fill in the toes a little more so that you can really see them…they are the cutest part!
Let's see what my cohosts came up with this week for our "Handmade Gifts":
 (Does anyone else see the irony in my Handmade Footprint gift?)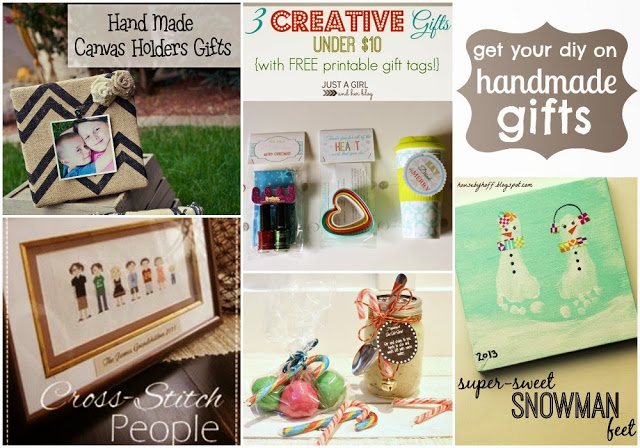 The Happy Housie's
  DIY Peppermint Gifts for Your Friends and Their Kids: DIY Peppermint Sea Salt Scrub and Peppermint Sparkle Play Dough
I hope you have a great day!

I'm linking up at: Tatertots & Jello, Give Me the Goods Monday