Check out these 5 tips to make your family pictures more fun!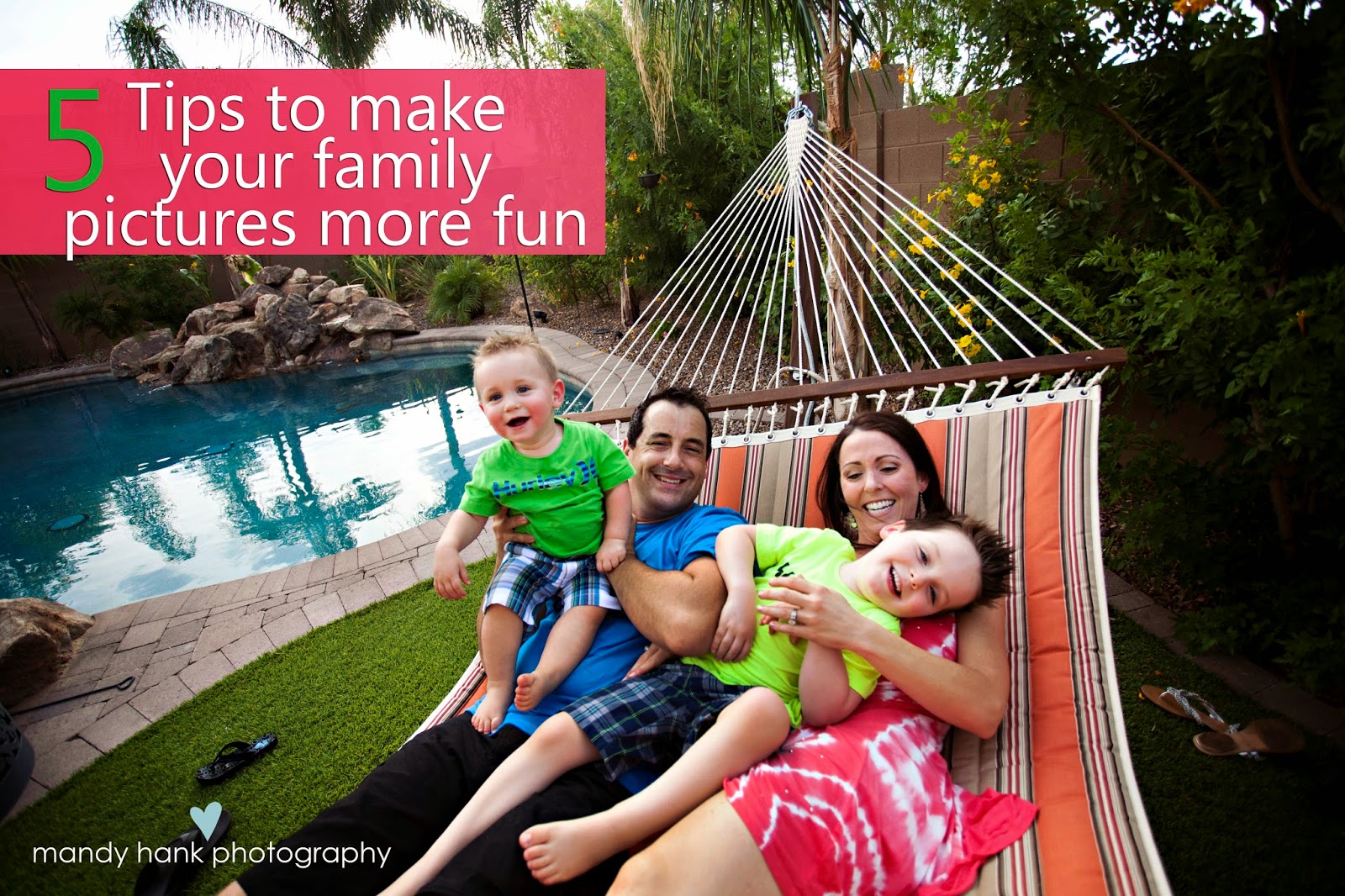 It's Photography Wednesday!
I couldn't be more honored to have Mandy, from The Hankful House, here today guest posting!
Mandy is a fabulous photographer with quite a talent for taking family photos!
Mandy is sharing some tips with us today about how to make our family pictures more fun!
~
Good Morning House of Hoff readers!! My name is Mandy Hank and I am the owner of
Mandy Hank Photography
and writer of the blog
The Hankful House
. I am so happy to be here today and thank you so much to April for having me!!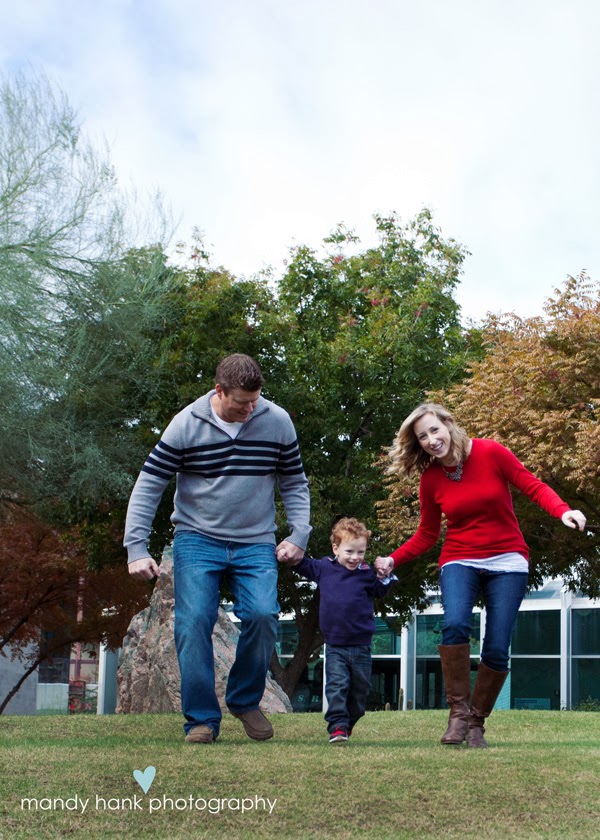 So I started my photography business about 10 years ago after my first was born. I just became that mom that couldn't put her camera down. I juggled a little bit with weddings and really my heart just wasn't in it completely. Then I found my niche when I started photographing families. I am sure there was a connection with me and other moms out there. We all seem to want stunning images that capture our family best. I wanted to capture families how they really were. Having fun, being themselves and loving each other. I am not your standard portrait photographer. I am a "get in and capture it all" kind of photographer.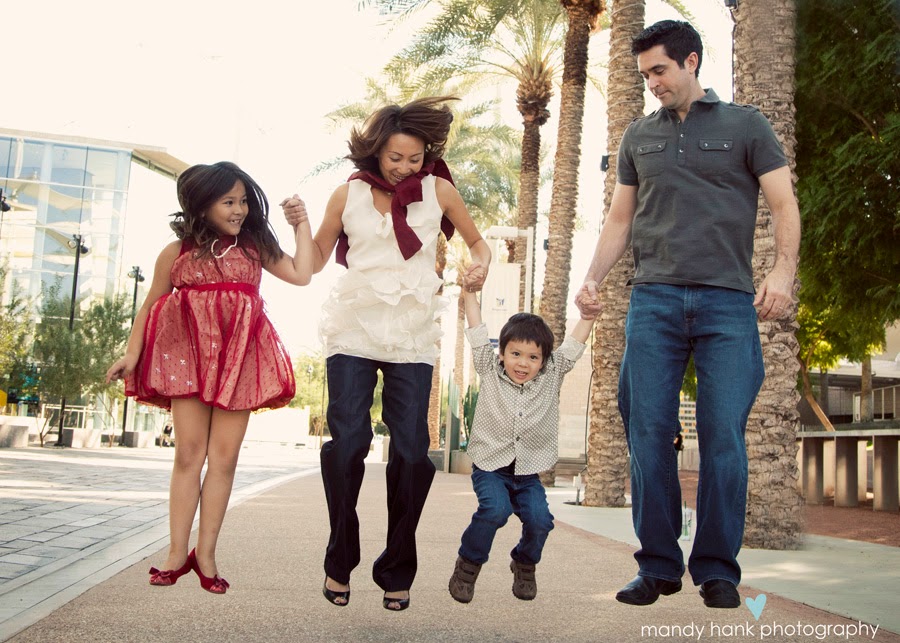 Everyone looks so much better laughing and being natural. So I don't do stuffy poses and I don't try and make my families look perfect. They aren't. It's nice to get dressed up and have great clothes but being real and being a family is so much more beautiful.
I wanted to share a few photography tips that I give to my clients when I am going to be doing their family pictures that might help you make your family picture session a lot more fun. And the next year your husband might actually want to take pictures.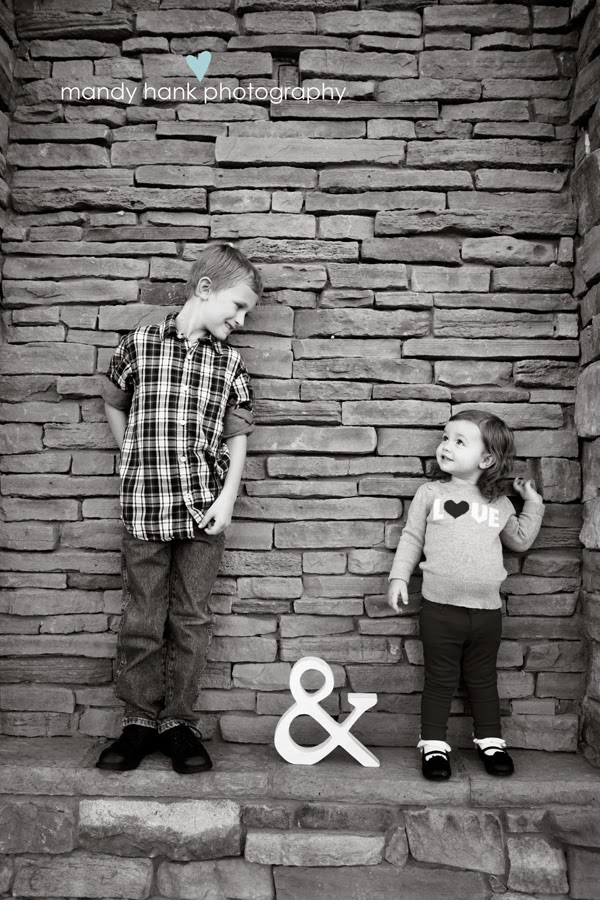 1. Be open minded.
 Some times I have a crazy idea and I love families to say, "Yeah, lets do it!!" That idea may not work and it just might be awesome. My brain is running about a 100 miles a minute while I am shooting. I am trying to capture my families the best and most creative way I can. Having a family ready to go with some unique ideas always makes the shoot better.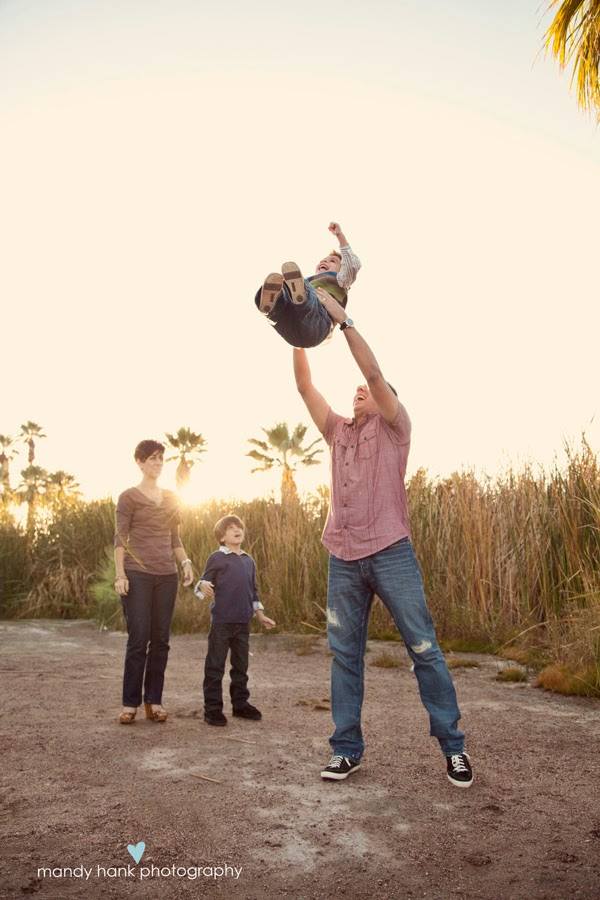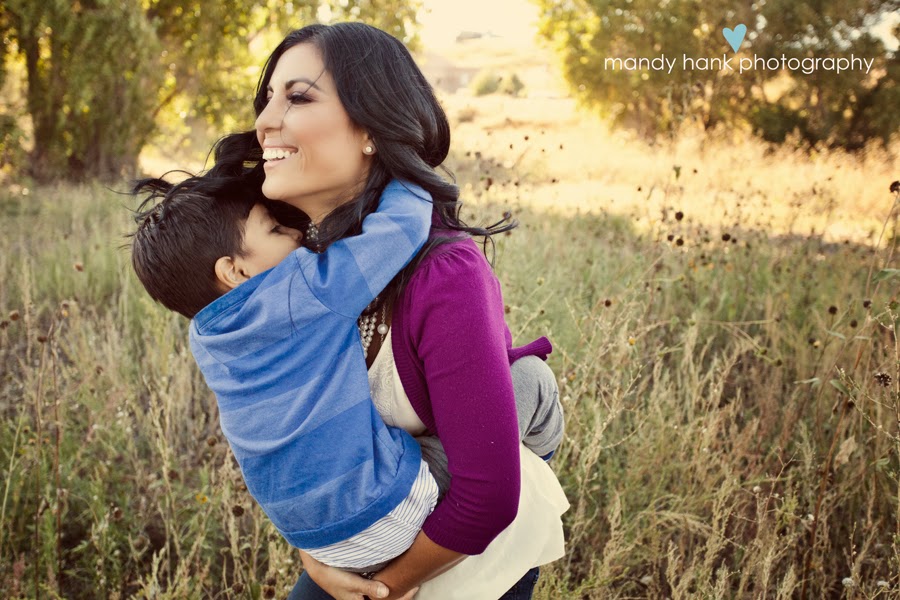 2. Be willing to have fun.  Let's face it, Husbands are not always excited about family pictures every year. I am a photographer and even my husband is less than thrilled to do it. The moms usually show up and they are completely stressed. Either little Susie dropped grape juice on her dress on the car ride over, or hubby is irritated from taking his Sunday away from football or little Johnny tried to trim his own hair with the clippers the day before. I get it, we want to look great in our family portraits. But families that come and say, "whatever happens, happens" usually have much better images. If you show up just to have fun, I promise you will have awesome images.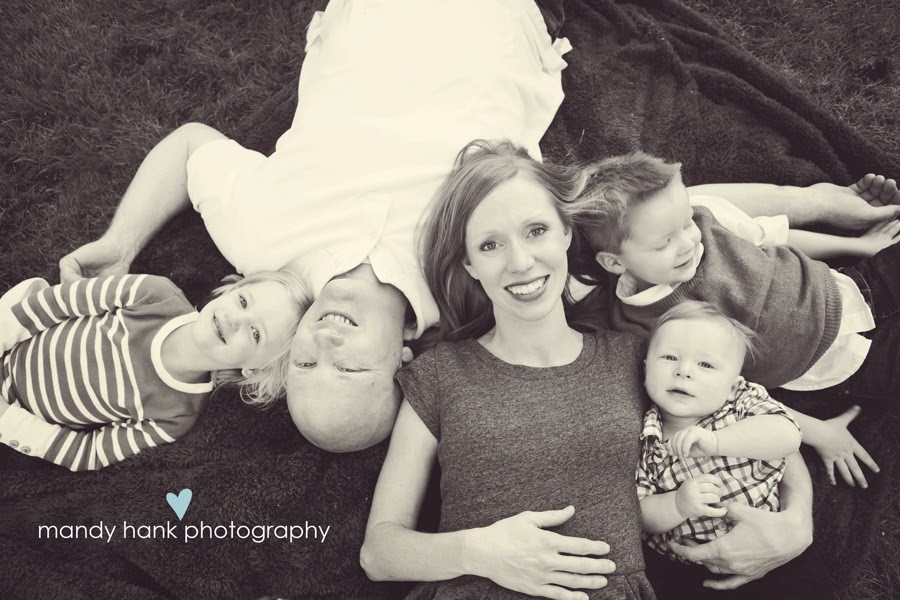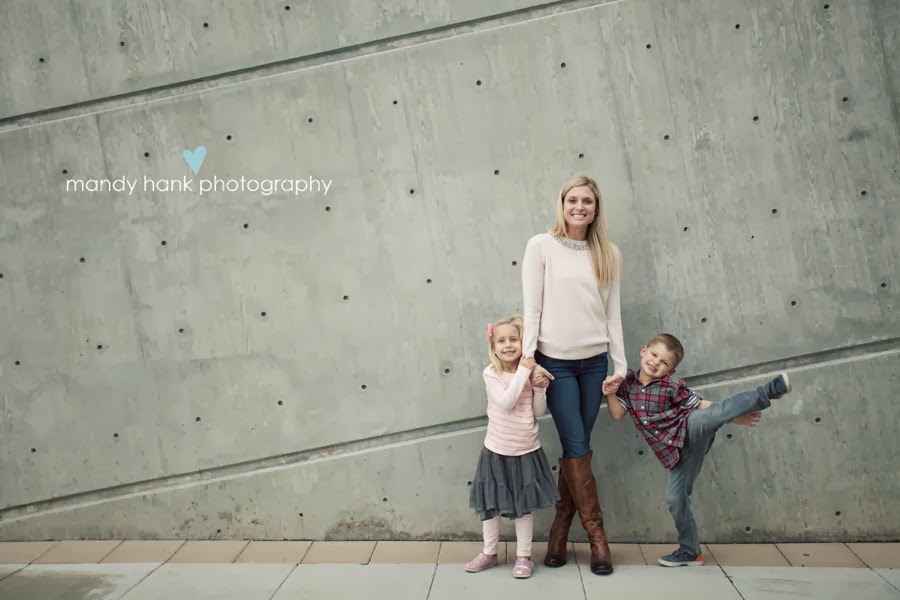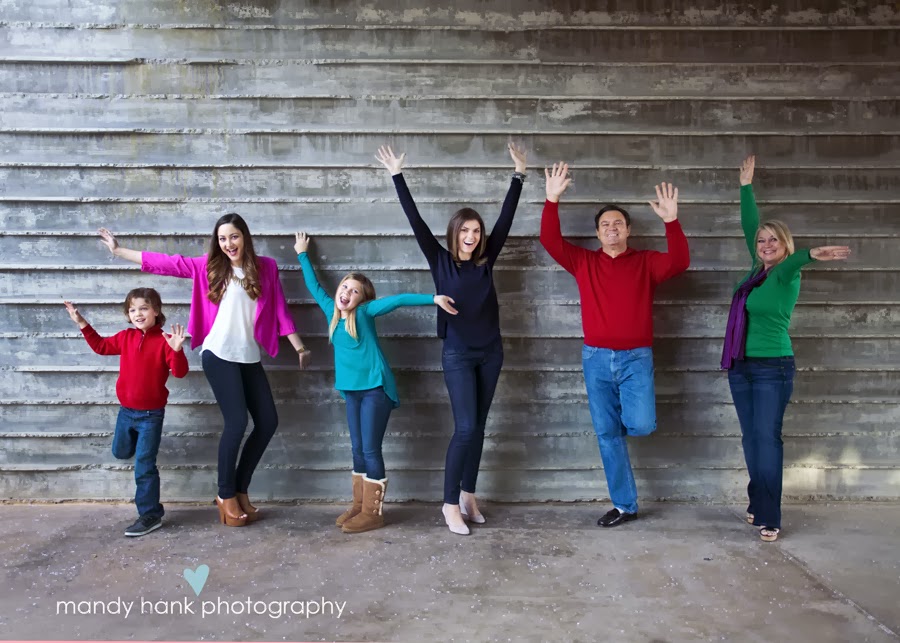 3. Bring props.  I started a few years ago bringing some props to my shoots to encourage families to play around. I bring everything from bubbles to hula hoops to open picture frames to signs. Anything I can bring that will add a little fun and character to their images. It also really helps with the kids to give them something to do, especially when they might be having a melt down.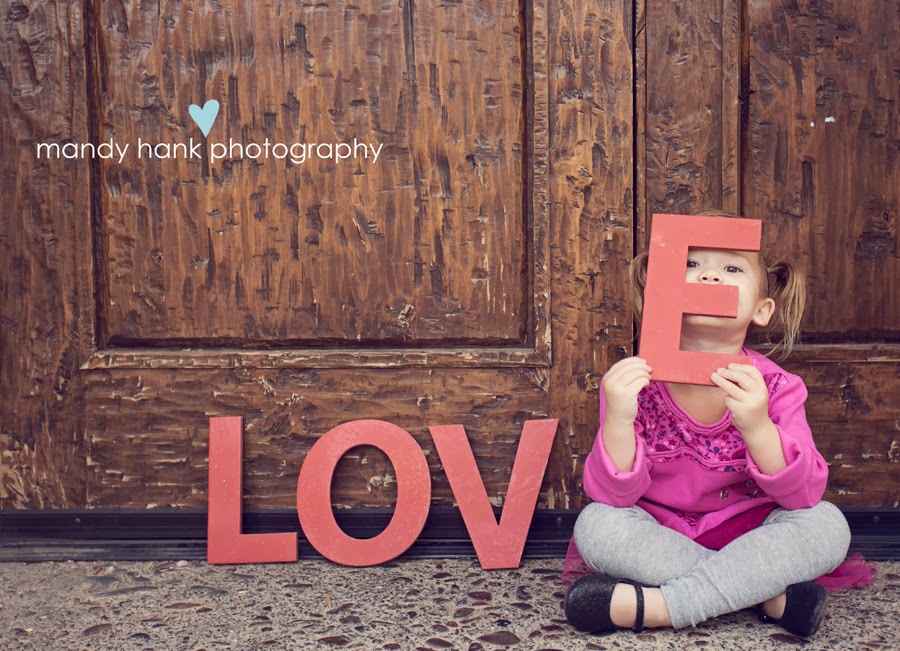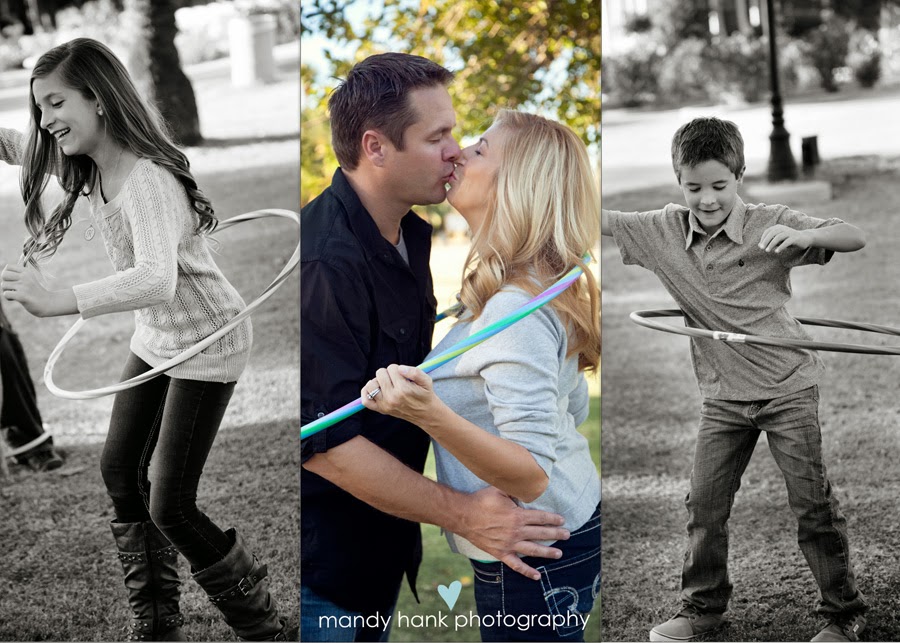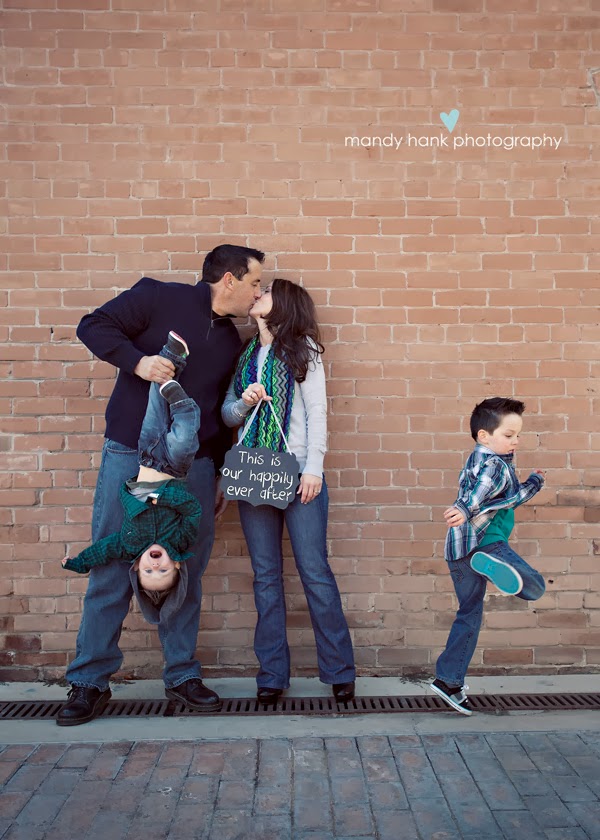 4. Appreciate this time.  Your kids may be wonderful in the car ride over and the minute we start shooting, they have a melt down. It really happens all the time. It's not just your kids. The trick is finding a really patient photographer. I have been in the same situation with my kids. A few years ago we had pictures taken at the beach in San Diego. 10 minutes after we started, Hunter ran full blast into the ocean in his jeans. I really just threw my hands up in the air and his pants were soaked the rest of the shoot but it gave us a memory to look back at. One I won't ever forget. Appreciate your kids at this stage and just accept that is who they are for the moment. Your kiddos will probably not always throw a fit during pictures. It actually does get easier each year they get older, I promise. But if one year your Christmas card shows you and your husband smiling and your kids is crying…eehhh, well it's a great conversation starter.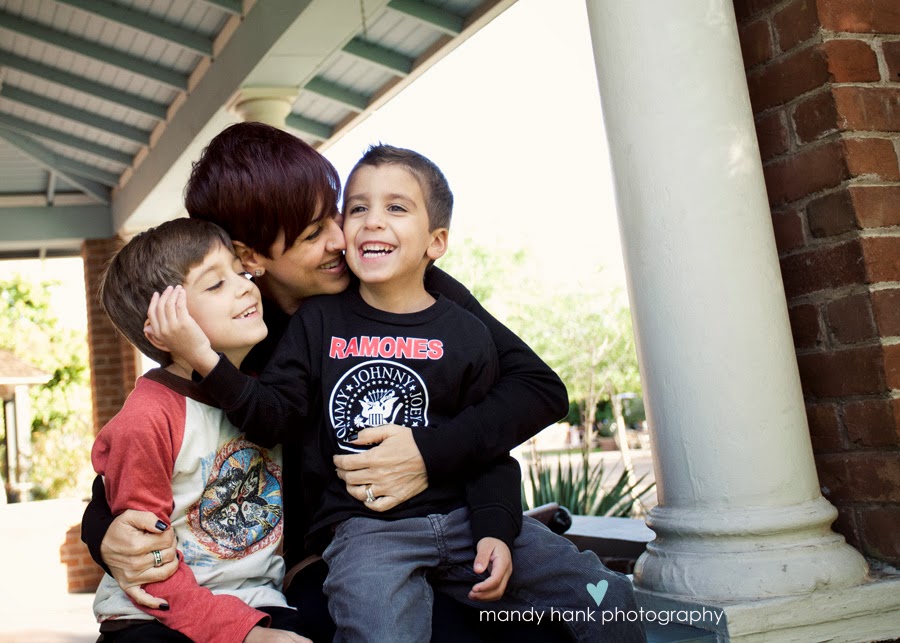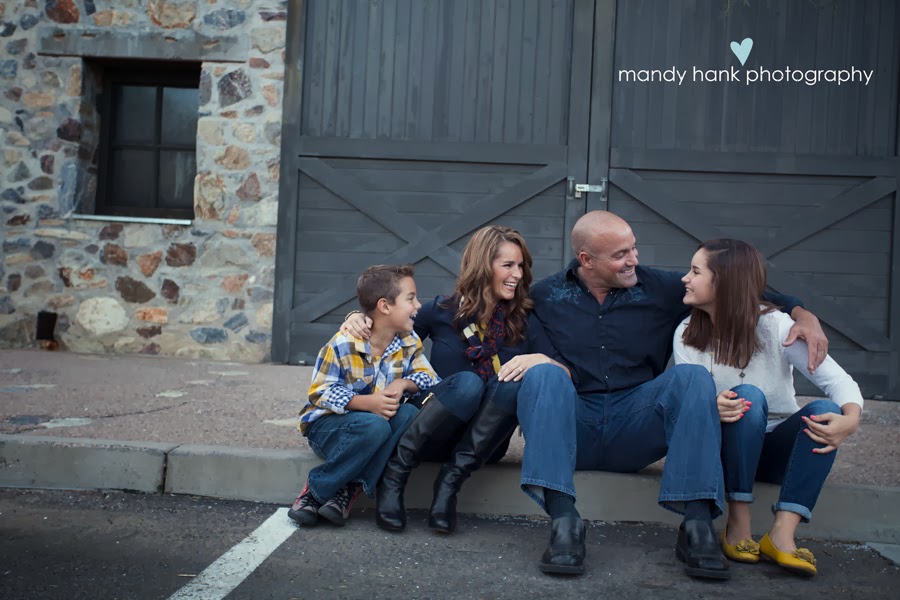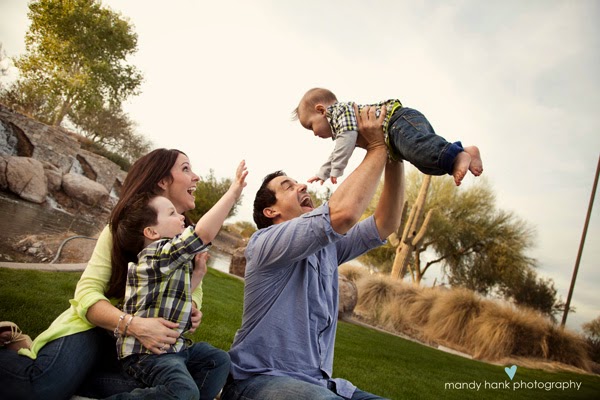 5. Be willing to laugh at yourself. Kids love to see funny things that mom and dad do. Sure I can act silly and make funny noises which believe me I do the entire shoot. But if dad can get up behind me and play peek-a-boo or chase the kids, we get a genuine laughter that is so beautiful. Be ready to run around with the kids and sing their favorite song. Tickle them and laugh with them. Don't be surprised if we talk about Dad's smelly feet or Mommy's snoring. It's all in good fun and the goal is to make them laugh. If it's at the expense of Mom and Dad so be it. It's supposed to be.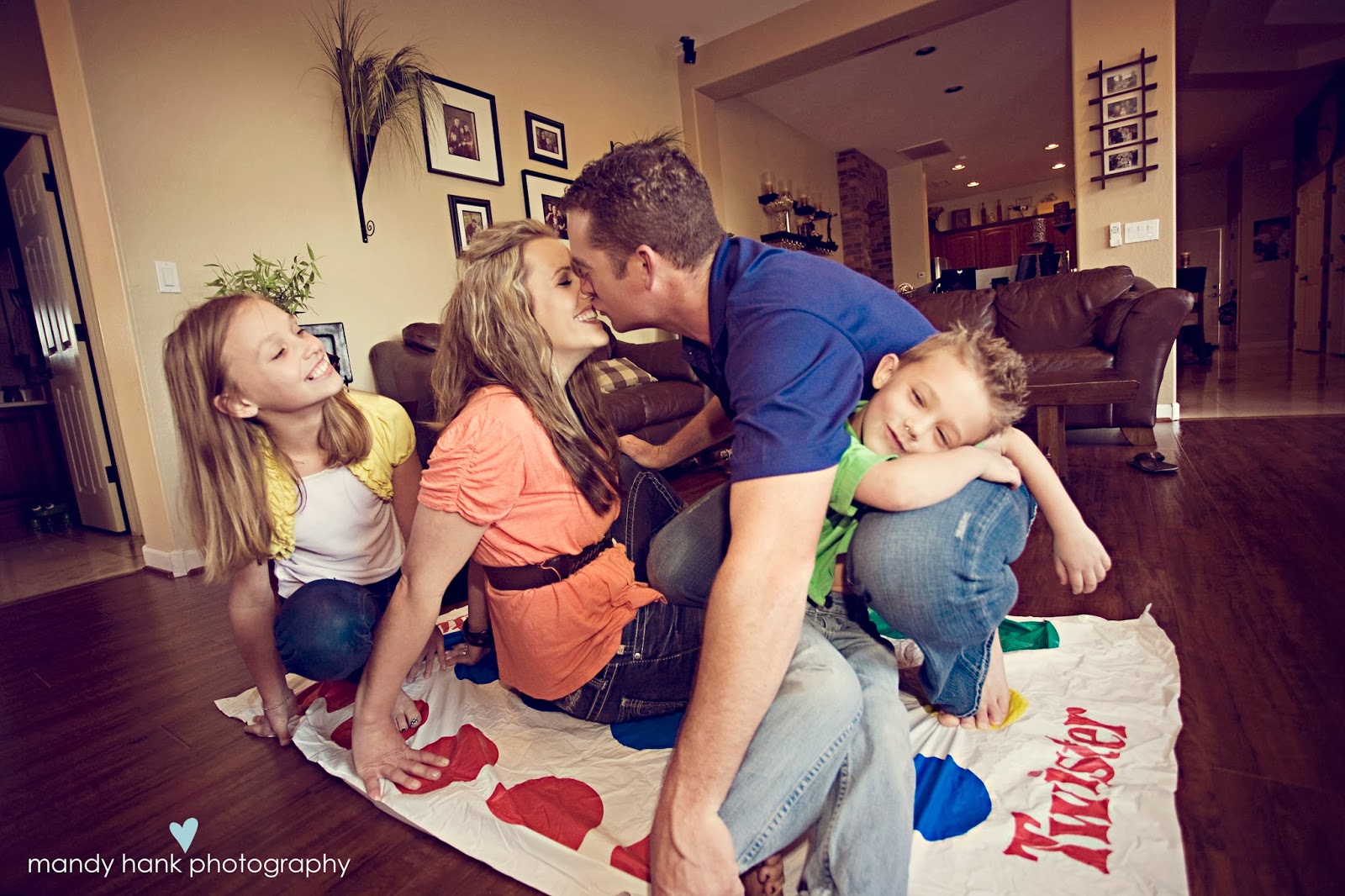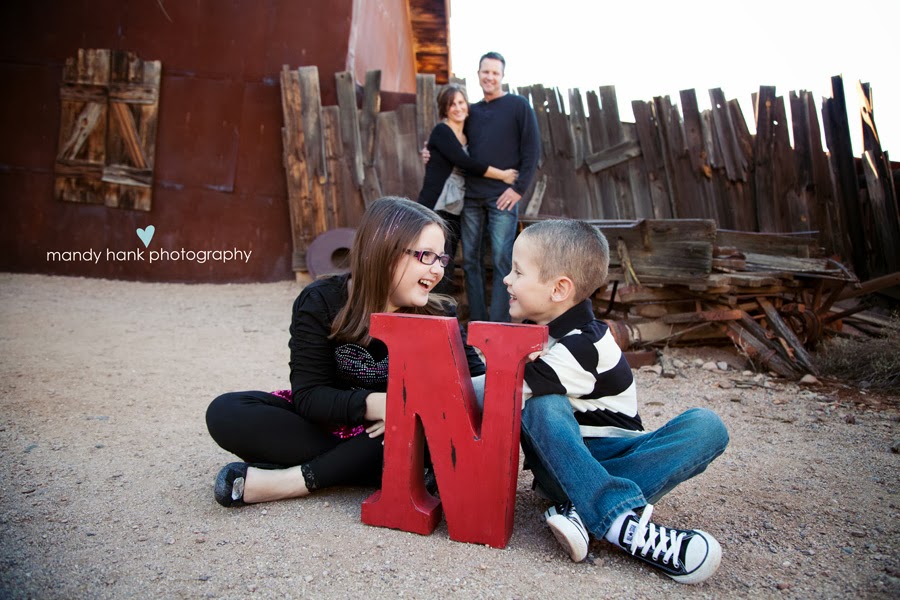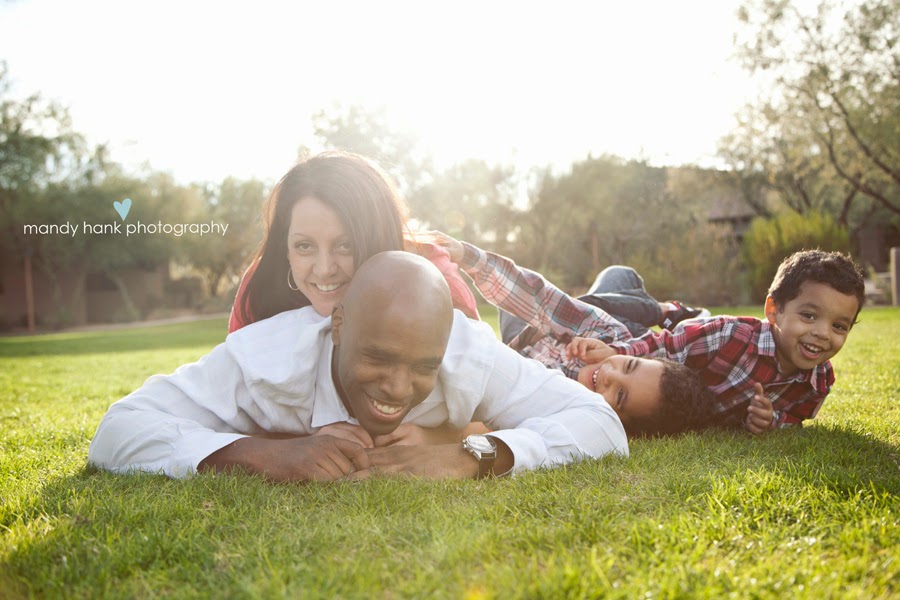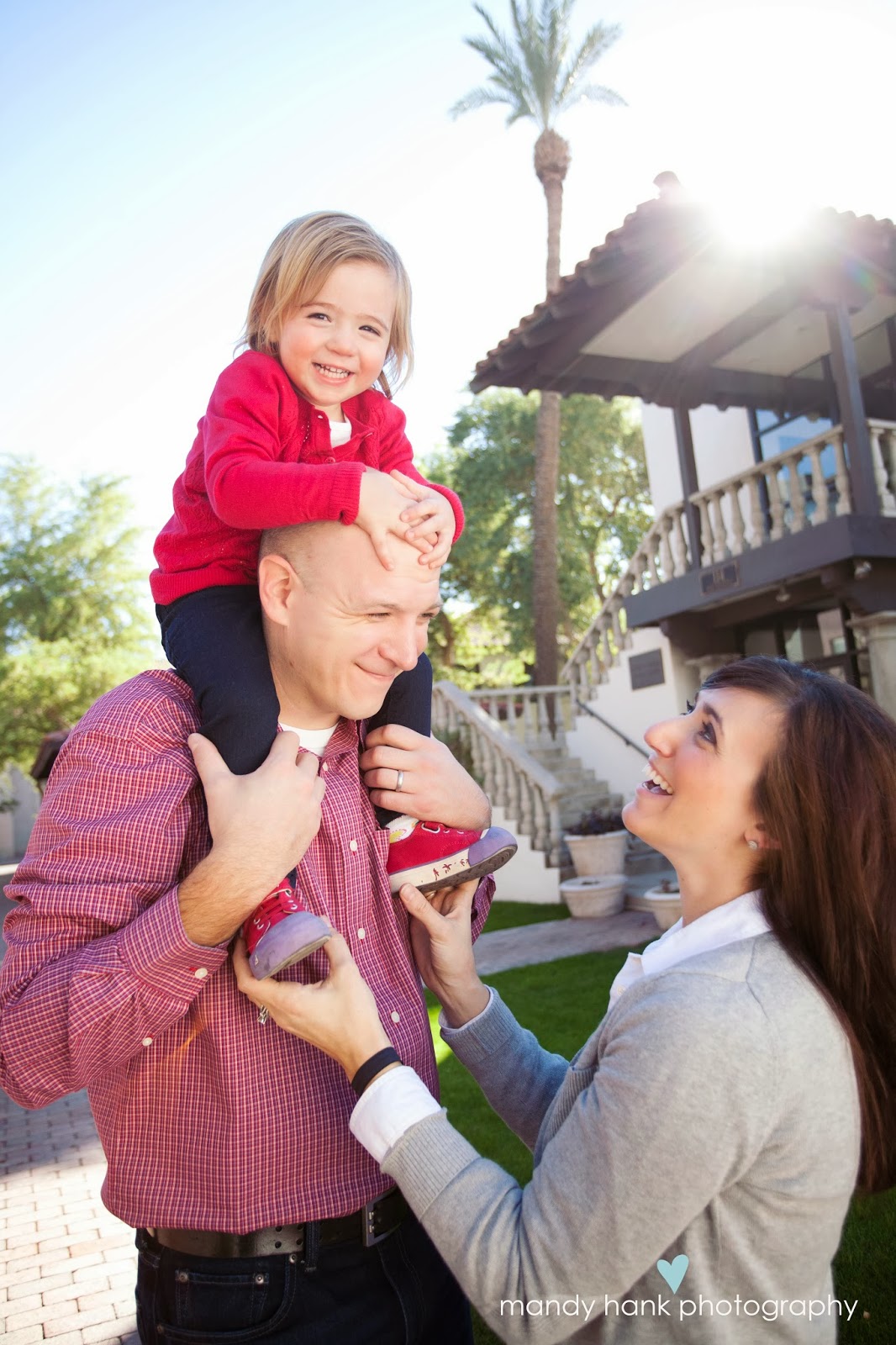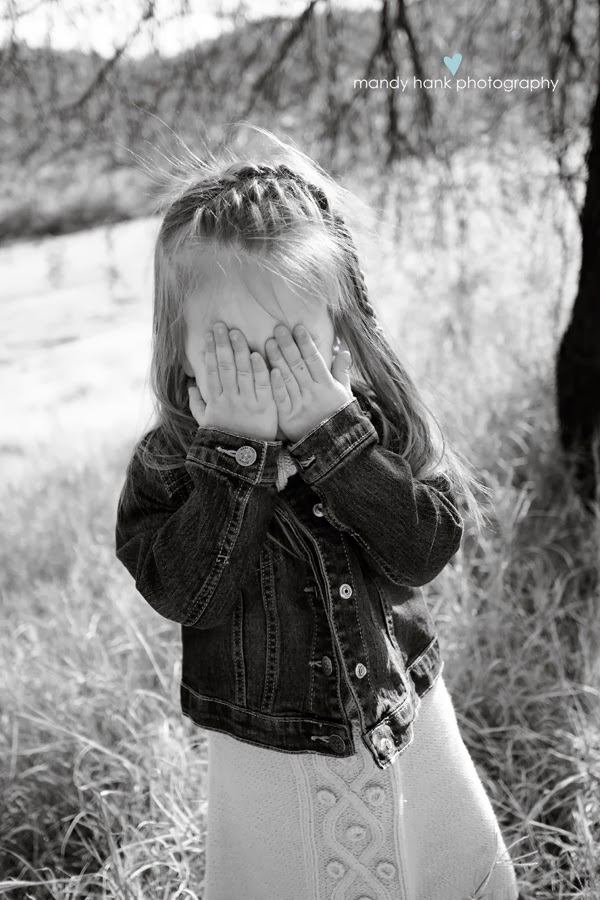 I really hope these helpful photography tips will help you. Just remember being real as a family is more beautiful than trying to be perfect as a family. Have fun, be willing to think outside the box and throw all expectations out the window.