Here are tips for creating super easy and super fake succulent pots!
Did you know that I'm a killer of all things green?
I'm not even ashamed about this anymore.
I make no apologies.
My name is April, and I am incapable of watering things.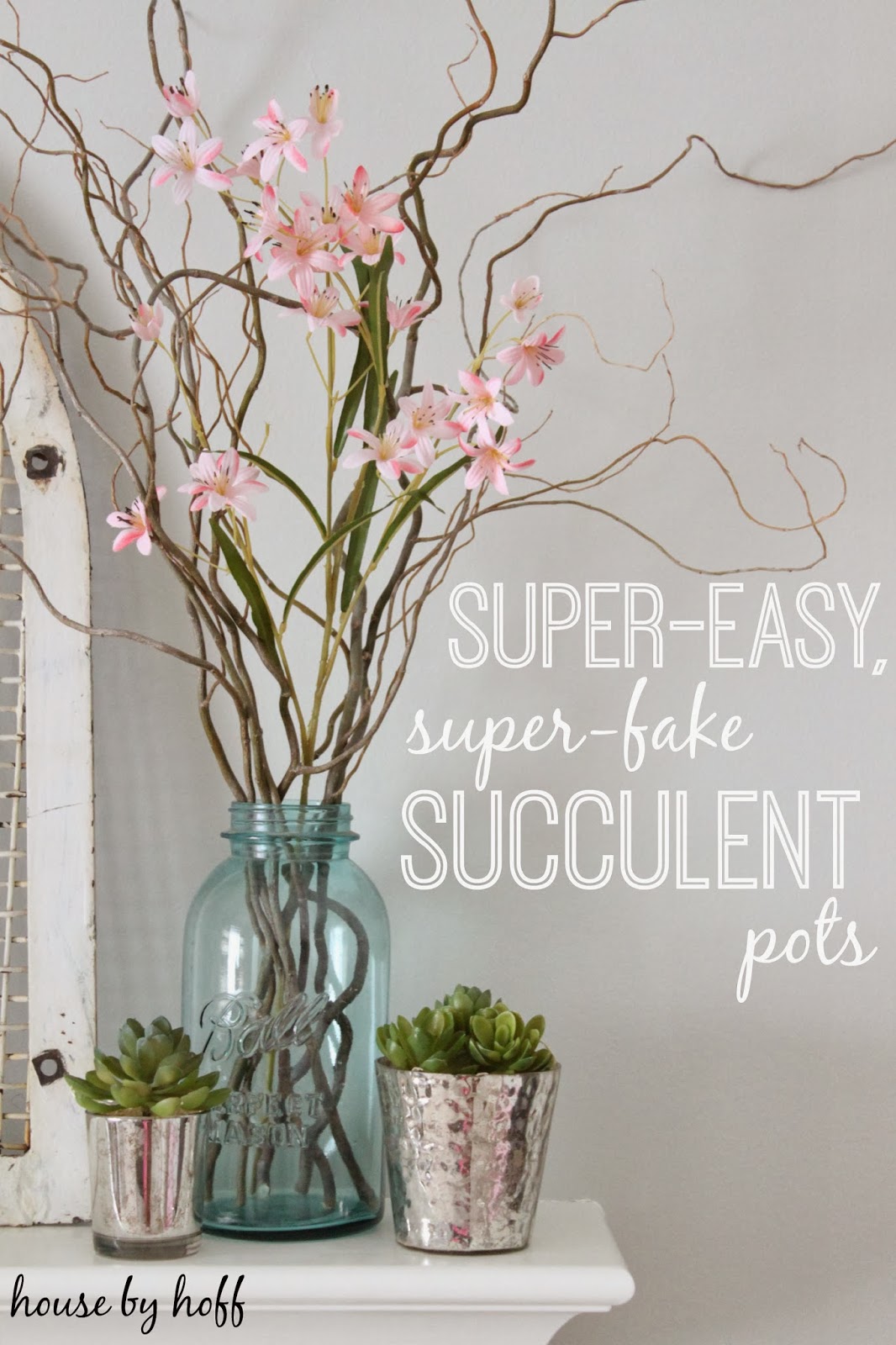 Since I can't even keep succulents, which are a type of cacti, alive, I decided to go the fake route this time.
I know what you're thinking. Who can't keep cacti alive?
Me. That's who.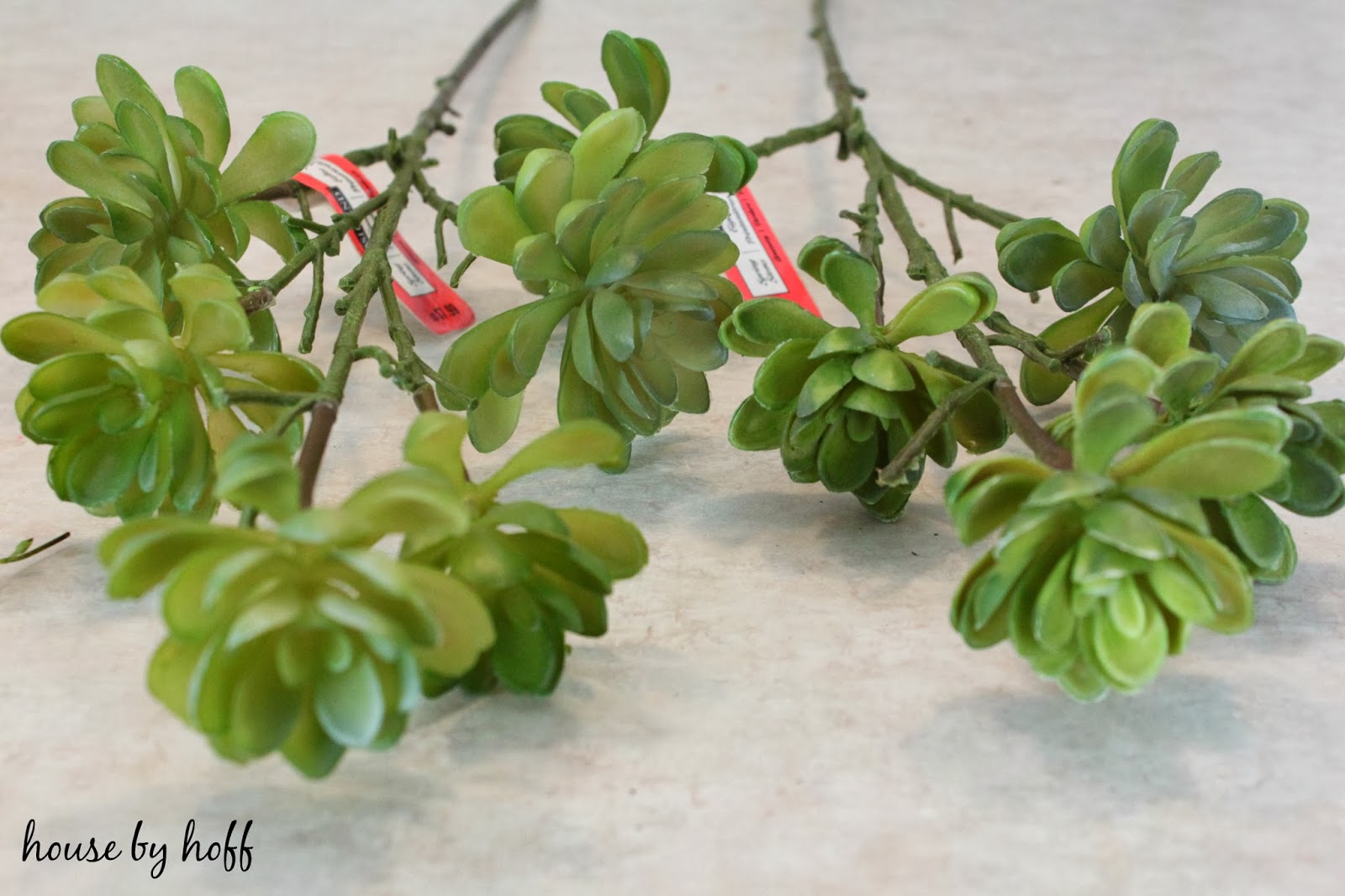 I found these lovely sprigs of succulents at Michael's. I think it's odd to see sprigs of succulents…but whatev.
I easily popped the tops off of the sprigs, which gave me little succulents to work with. I stuffed some "grassy filler stuff" into some mercury glass votives before I arranged the succulents on top.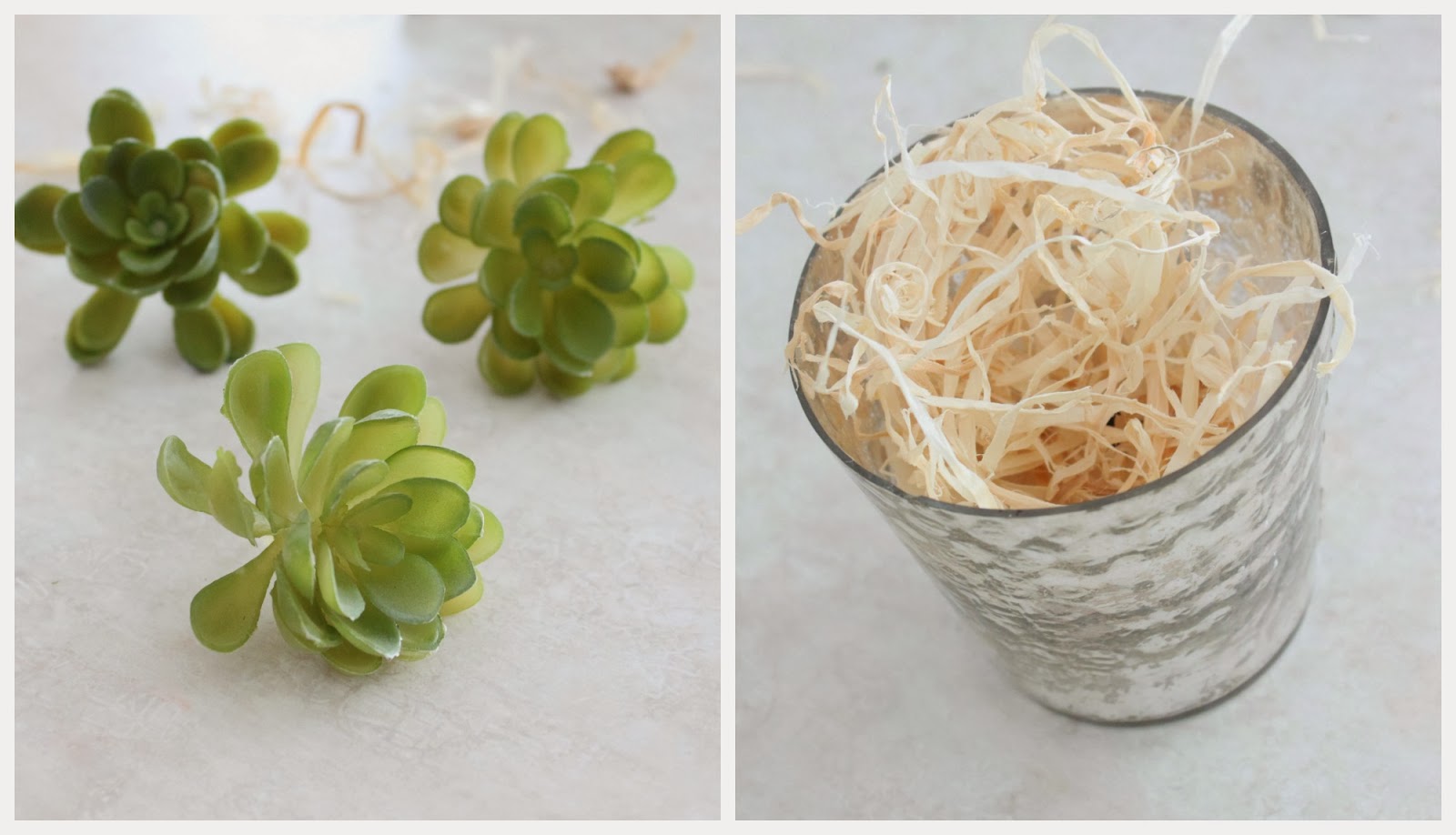 My dining room centerpiece couldn't escape a little succulent-action.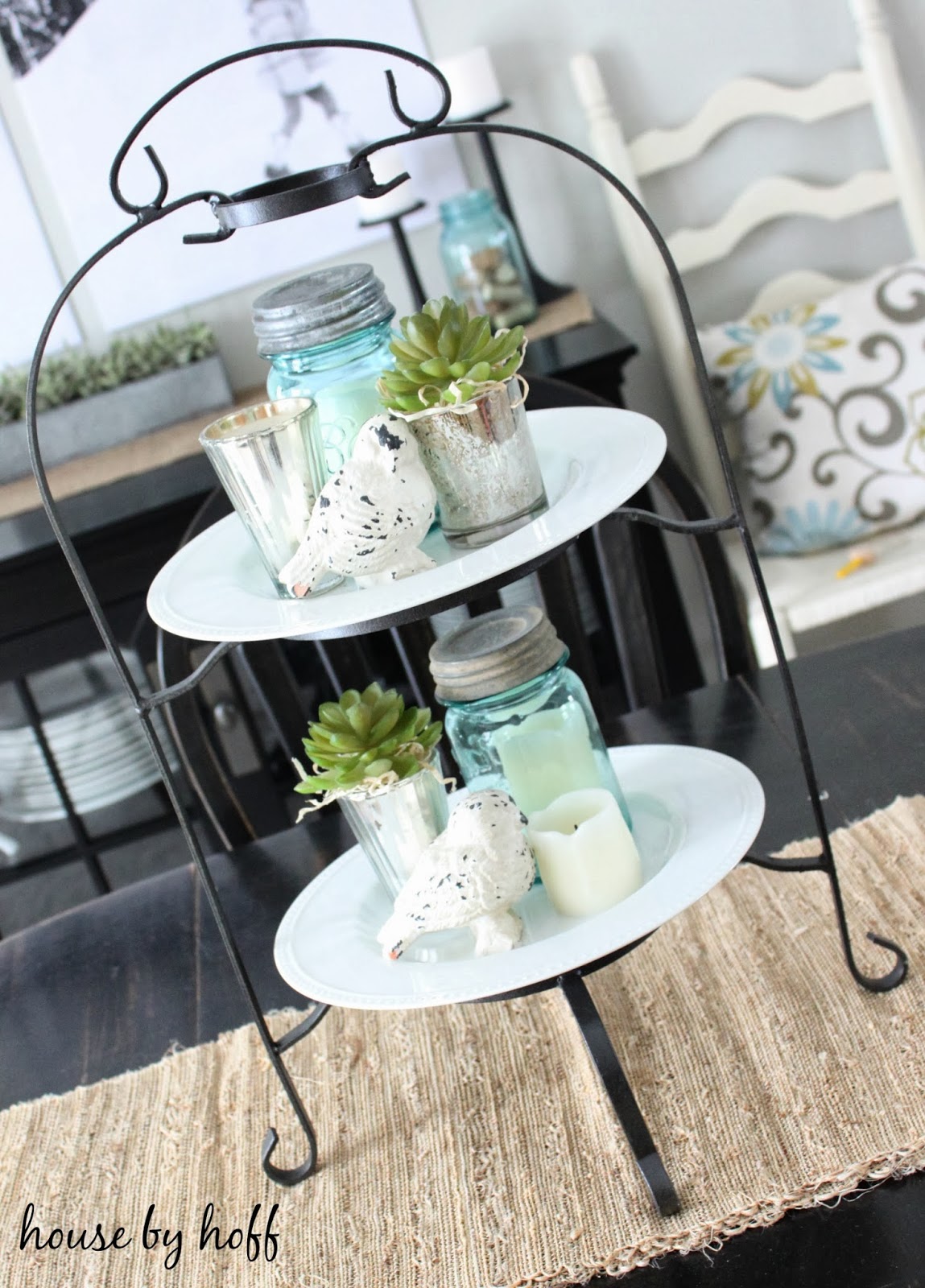 My succulents aren't the only fake or faux plants around here…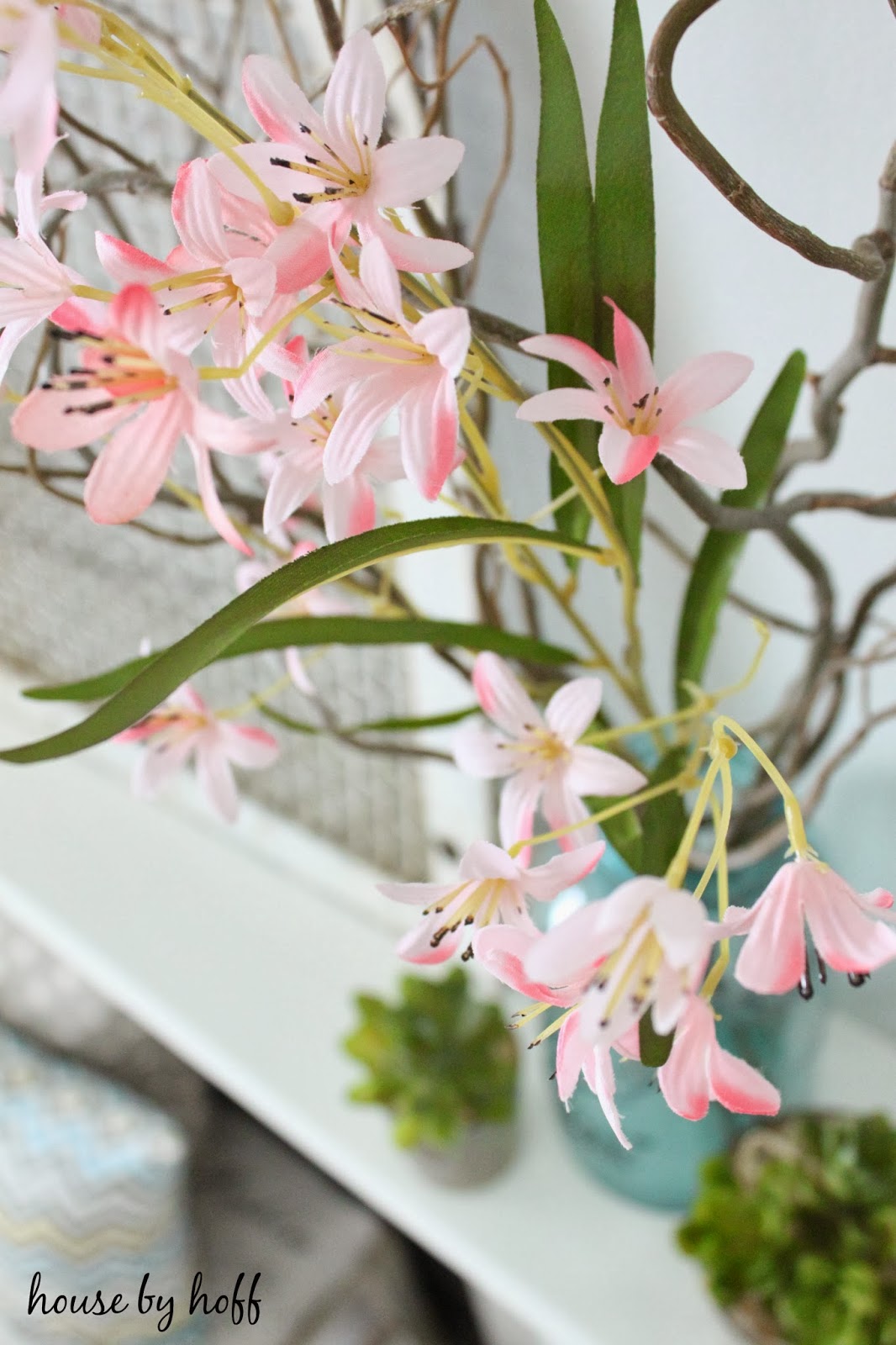 My fake-springy flowers look quite pretty, no? Lovely soft pink!
I can't wait to share my whole spring mantel with you next week.
I still have a few things to finish up, but I love the way its coming along!
So, now that I've shared all of my fake stuff,
what is fake in your house?
{Be very careful how you answer that question…HA!}

I'm linking up at: Tatertots & Jello