I don't know about you, but something about this image of coverless books bound together with twine and topped off with leaves just makes me feel relaxed…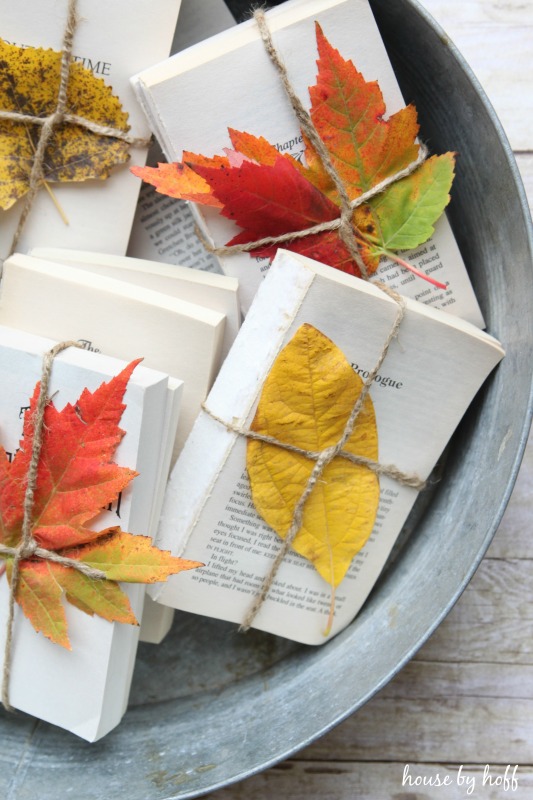 I was looking for an inexpensive way to fill this large, shallow galvanized bucket with something fall-related, and this idea came to mind.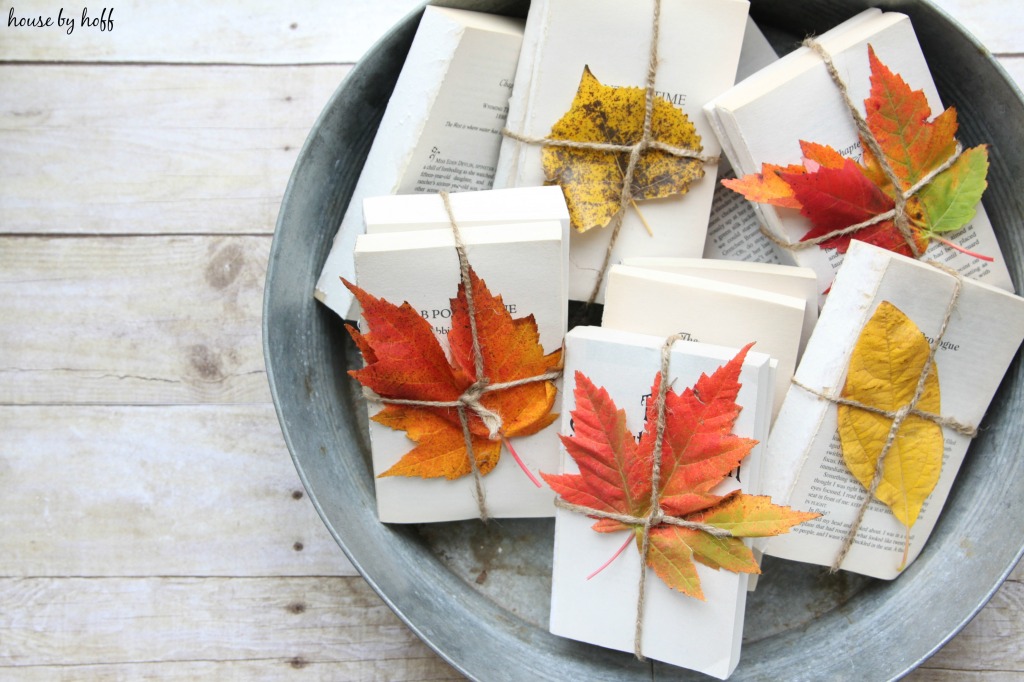 I ran to Goodwill after work one day, and grabbed a bunch of paperback books for $1 each, which is probably too much money to pay, but I was into my idea and didn't care…ha! 😉
As it turns out, quite a few of the books I grabbed were pretty racy in content…whoops! So, I guess it's a good thing I tore off the covers!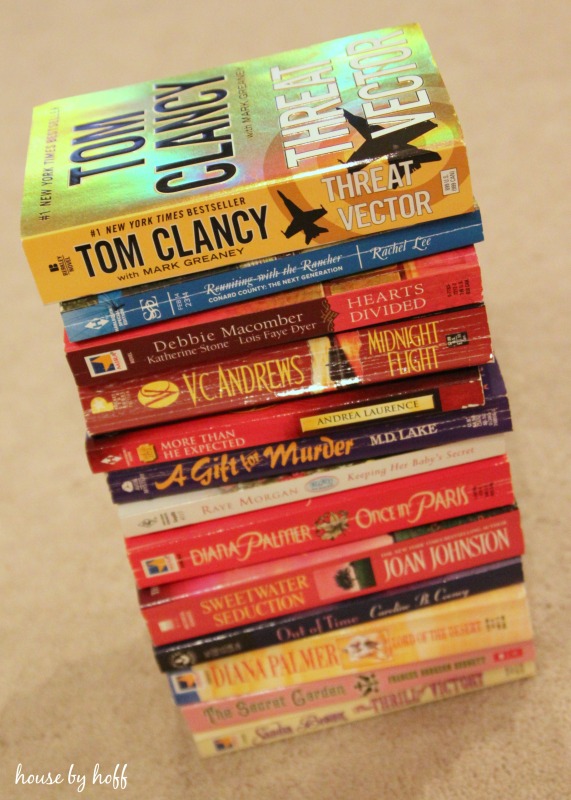 I loved the way the books looked bound together, but wanted to ad a little pop of color…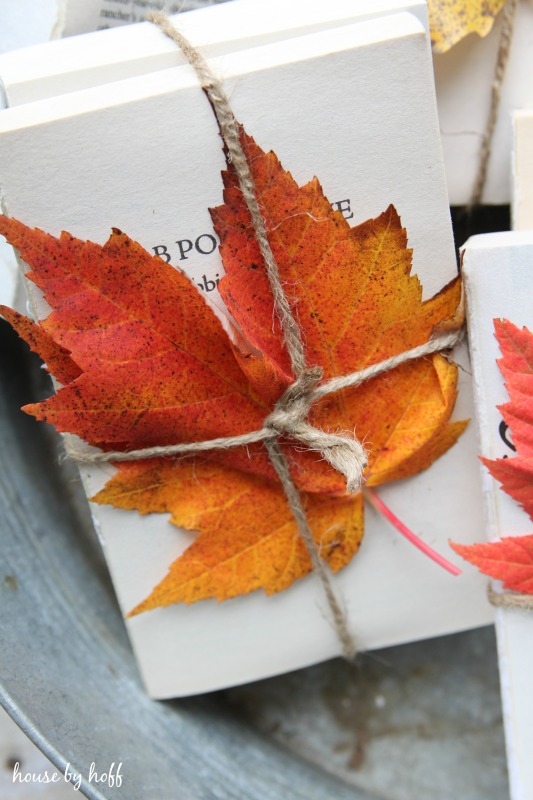 So I went outside and picked a few leaves from trees and the off of the ground. It was eerily foggy in the late-morning, and I couldn't resist snapping some pictures of the bright leaves in the fog.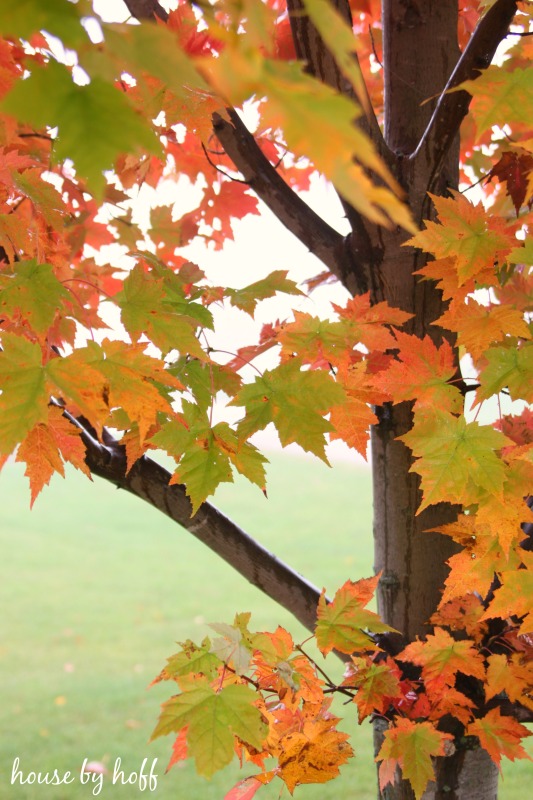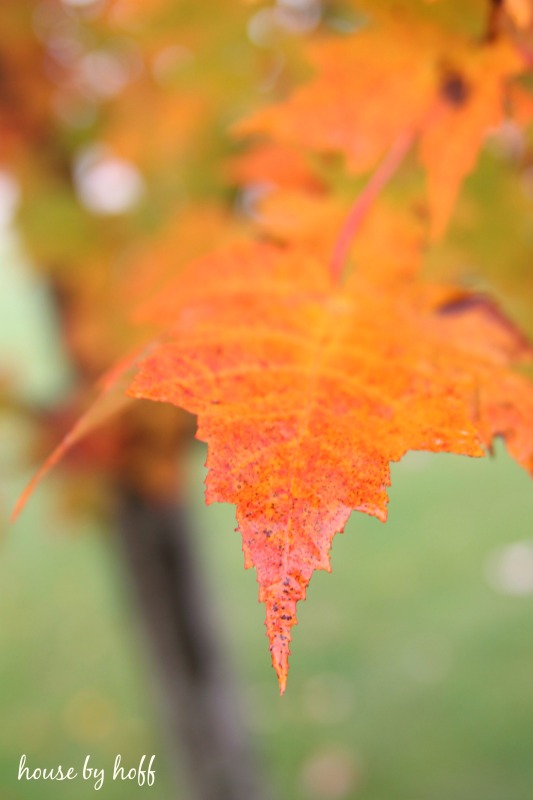 To see how I rip the covers off of books to make beautiful and interesting decor, click here.
Have a great day!