This spooky Halloween tree is easy to make and the kid's can help to!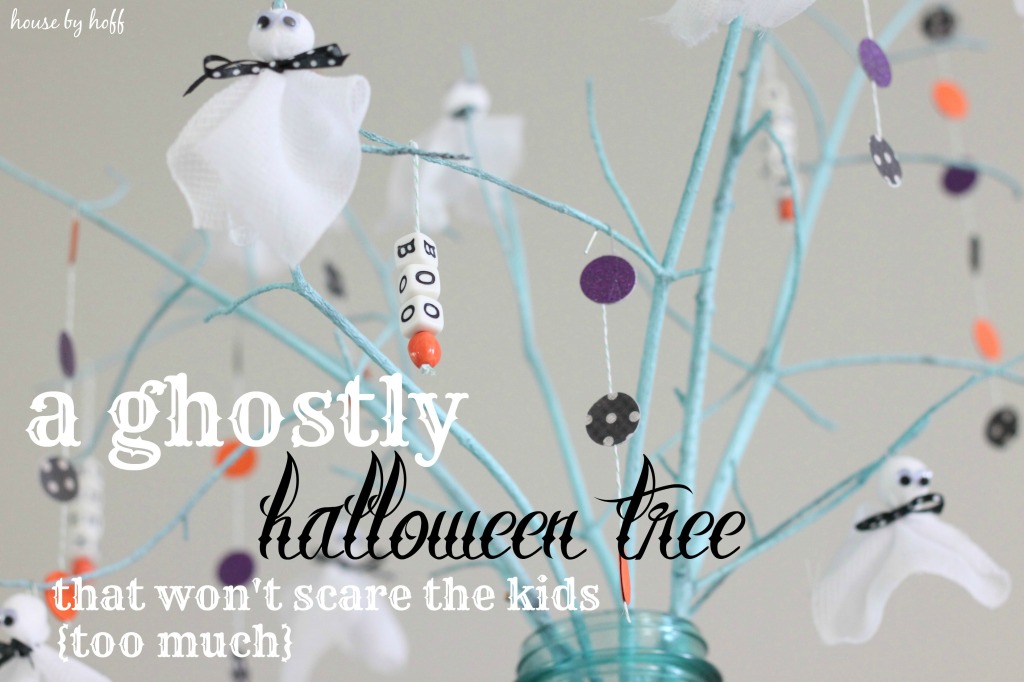 Happy Friday!
We're officially in October, and I thought it would be fun to share a favorite not too scary project that I made last year.
I wanted to make something Halloweeny and kid-friendly for Miss L's room, and I settled on a cute ghostly tree.
Lets Get Creative!
 Last weekend I pulled out the spray-painted twigs, hand-made ghosts, polka-dot garland, and beaded words. Miss L helped me hang all of the pieces on her tree. She loved helping me, and I got a kick out of the fact that she's old enough to help me decorate! 😉
Here are the materials I used to make our Ghostly Halloween Tree: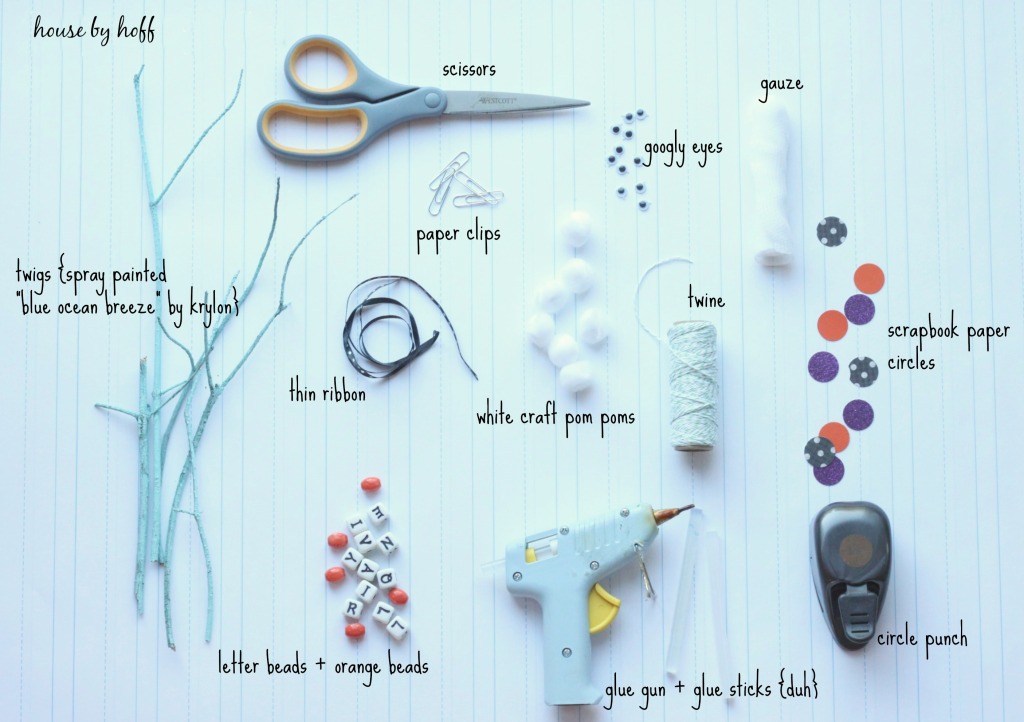 Making the little white ghosts was so much fun!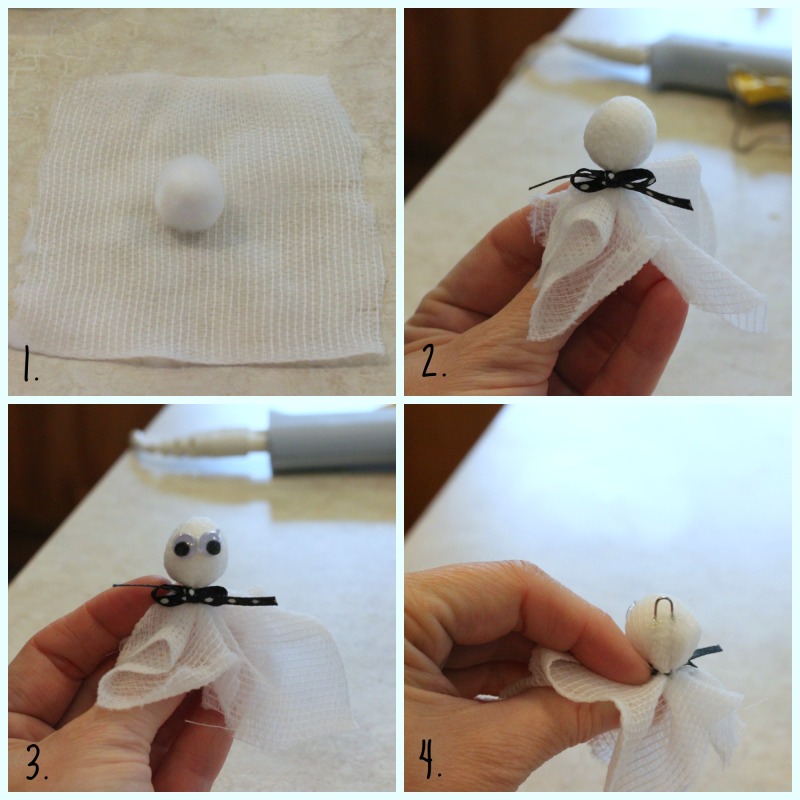 1)  First I cut a 3″ x 3″ square of gauze and placed a small craft pom pom in the center.
2)  I wrapped the head of the ghost and secured it with a little bow.
3)  Next, I hot-glued googly eyes to the little ghost.
4)  Finally, I just pushed half of a paper clip into the back of the ghost's head. To ensure that it wouldn't slide back out, I dabbed a little hot glue onto the ends.
I simply strung some letter beads onto string to create the beaded words.
***To see my tutorial for polka-dot garland, click here.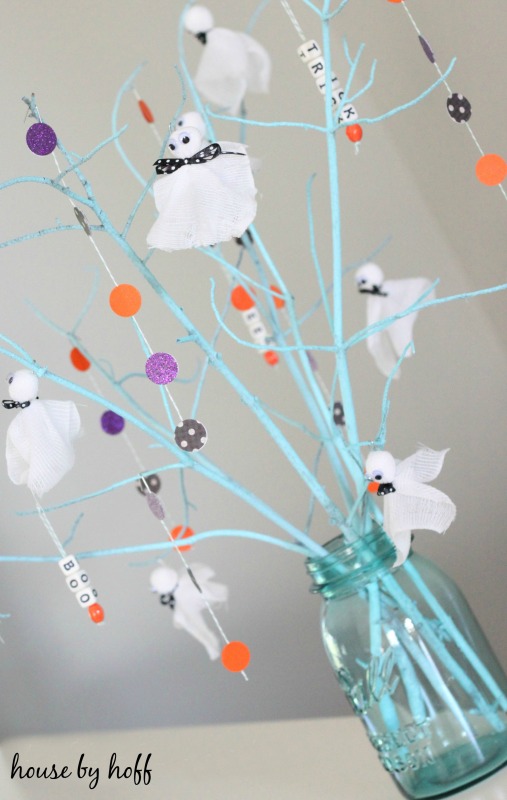 I love this simple little decoration, and so does my daughter…which is all that matters, right? 😉
Let's see what my "Get Your DIY On" co hosts came up with for our "Falling for Fall" theme: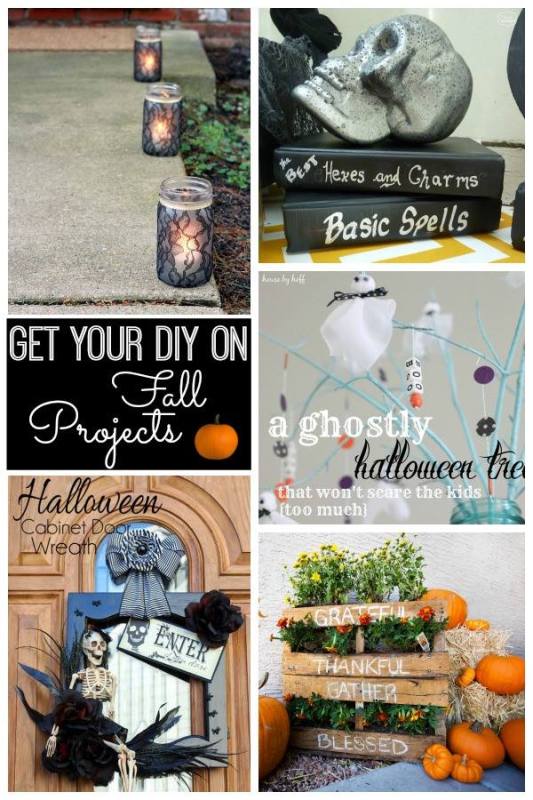 Just a Girl and Her Blog's Mason Jar Luminaries
The Happy Housie's Spooky Spell Books
Confessions of a Serial DIYer's Halloween Cabinet Door Wreath
The Hankful House's Fall Flower Pallet