In my mind, my front porch is huge.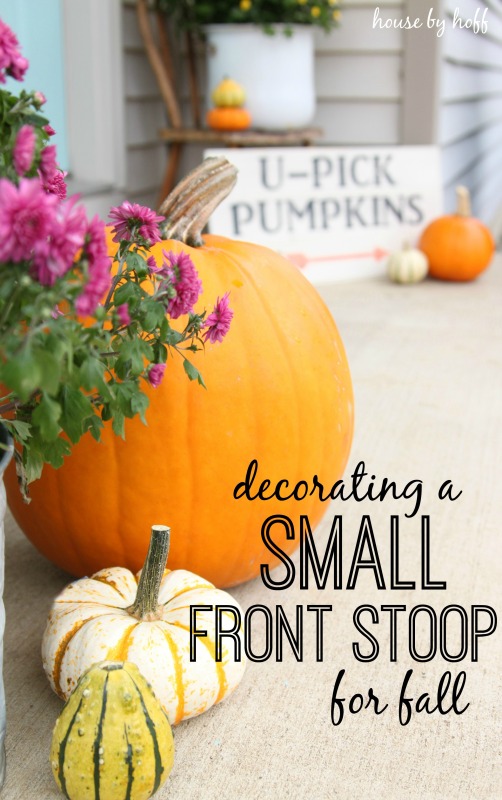 I always brainstorm a bunch of ideas for accessories and flowers to decorate with when the seasons change…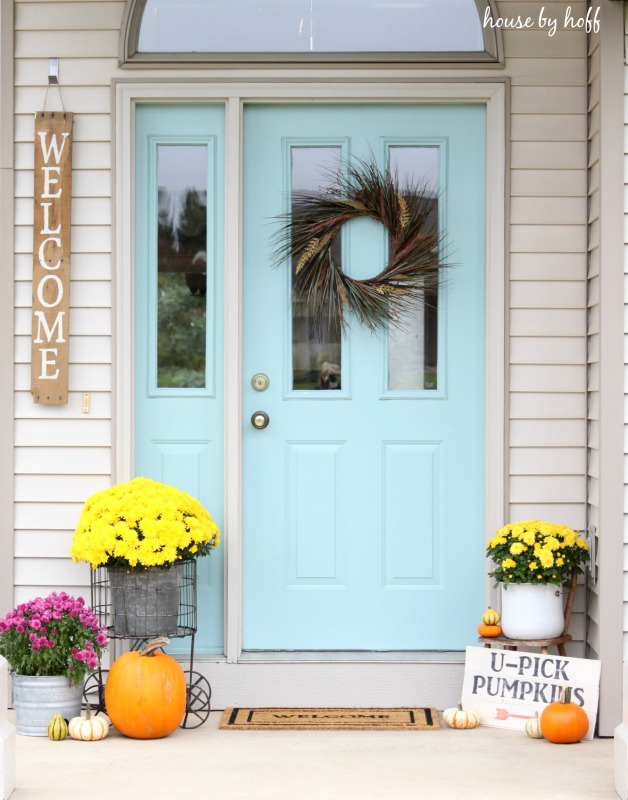 …and then I realize that I only have a tiny front stoop to work with.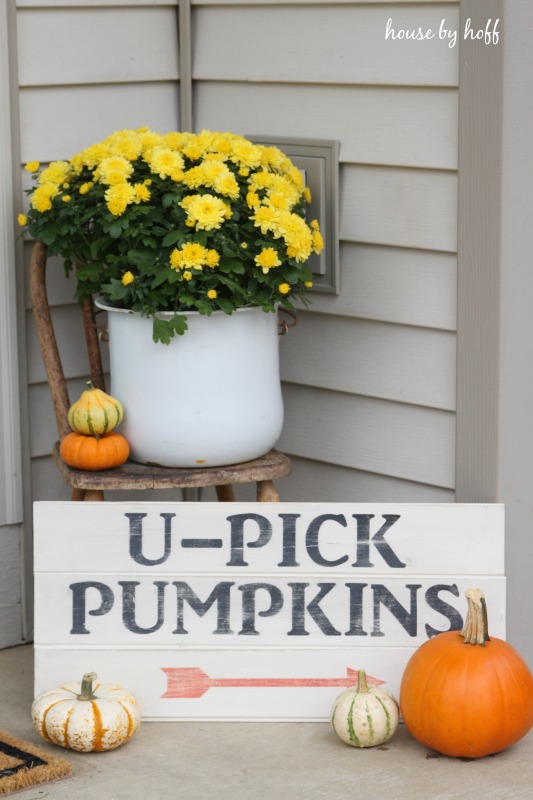 To make the most of my little stoop, I pulled out my U-Pick Pumpkins Sign and propped it against a small wooden chair.
Using the chair as a stand for my flowers allows me to add some height to the display, which is good when you don't have a lot of room to work with!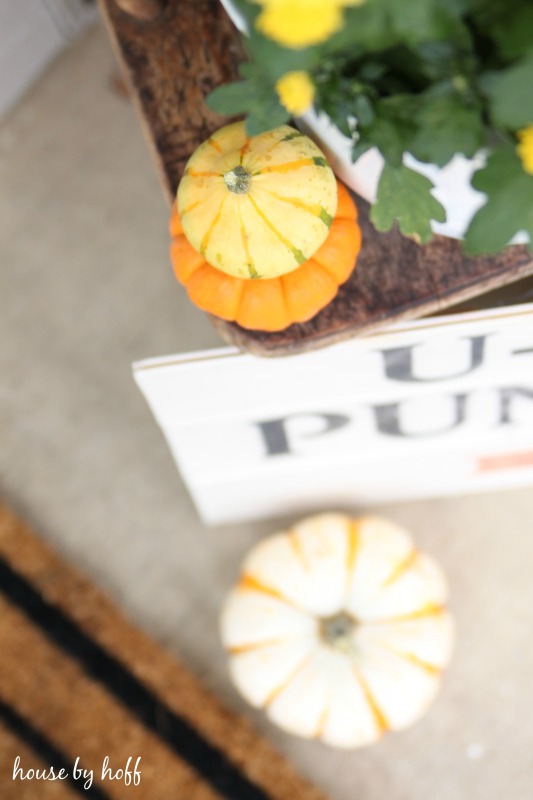 I sprinkled pumpkins and gourds here and there and everywhere.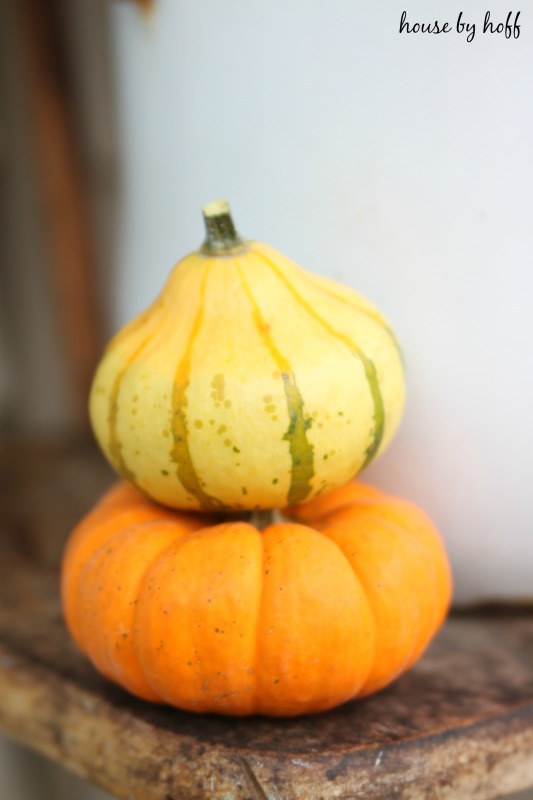 I purposely mixed bigger pumpkins with little gourds, so that I could make the most of my small space.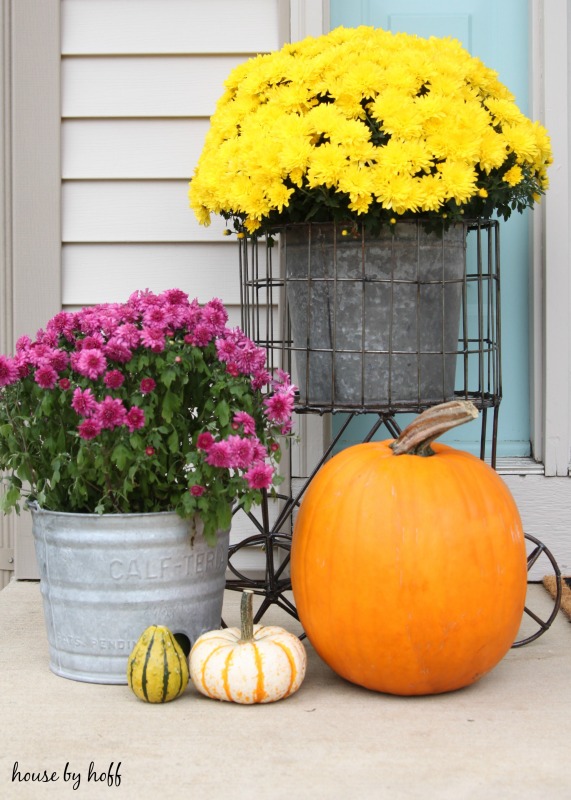 I utilized my little cart to add height on the other side of the door! Perfect!
You may or may not have noticed, but I feel the need to address how droopy my purple mums are in some of the photos, then bright and full in others…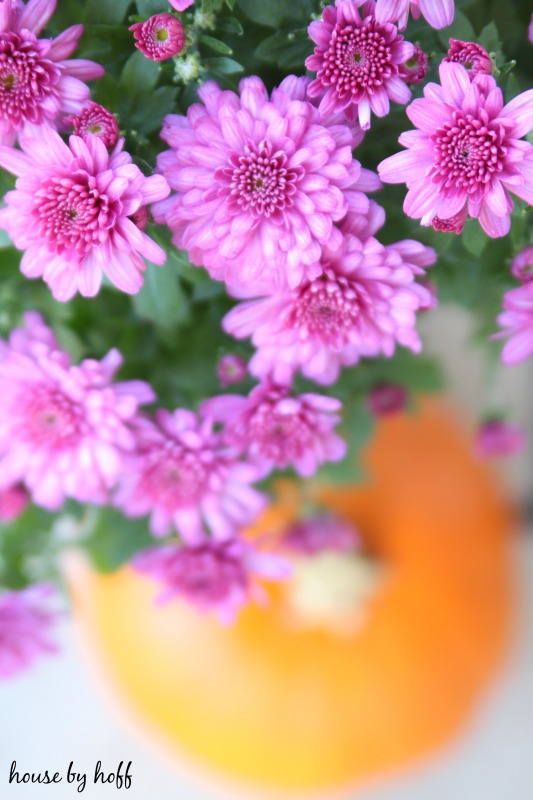 I took these photos on two different days. One of the days they were fresh and watered, and then the other day they were not. Ooooops!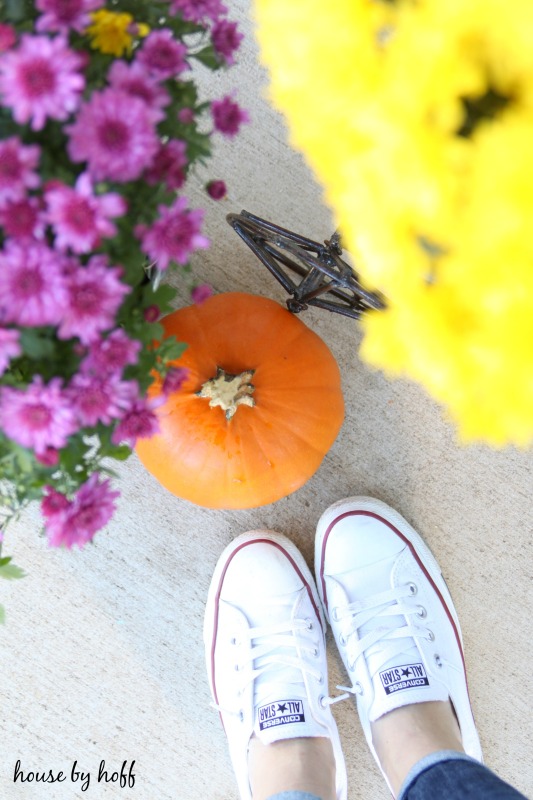 Tell me I'm not the only one who forgets to water her mums everyday… 😉
See my Pallet Wood Welcome Sign, here.
Have a great day!