When decorating a house for Halloween in a kid-friendly way, one must include dancing skeletons…right?!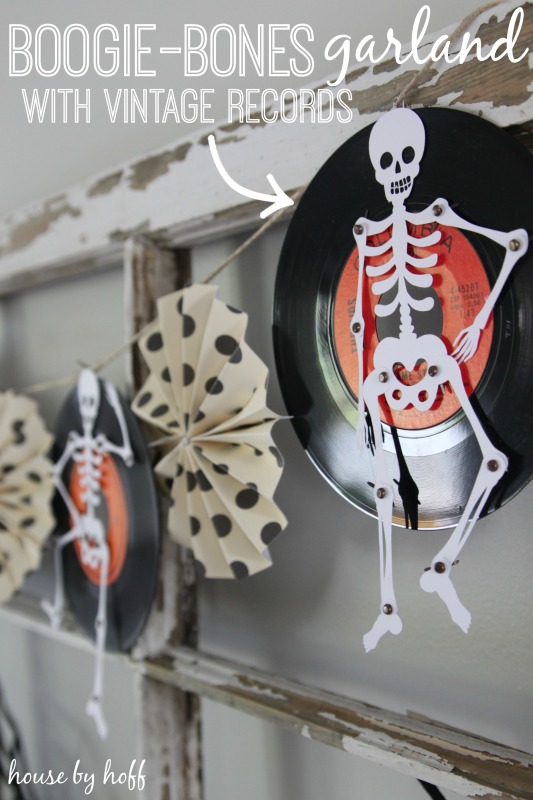 Miss L. and I can't get enough of the funny dancing skeletons in our "Boogie-Bones" Garland.
It's possible that I may have put the Halloween decor up a little too early. Try explaining (100 times a day) that Halloween isn't for another 3 weeks to a two-year old.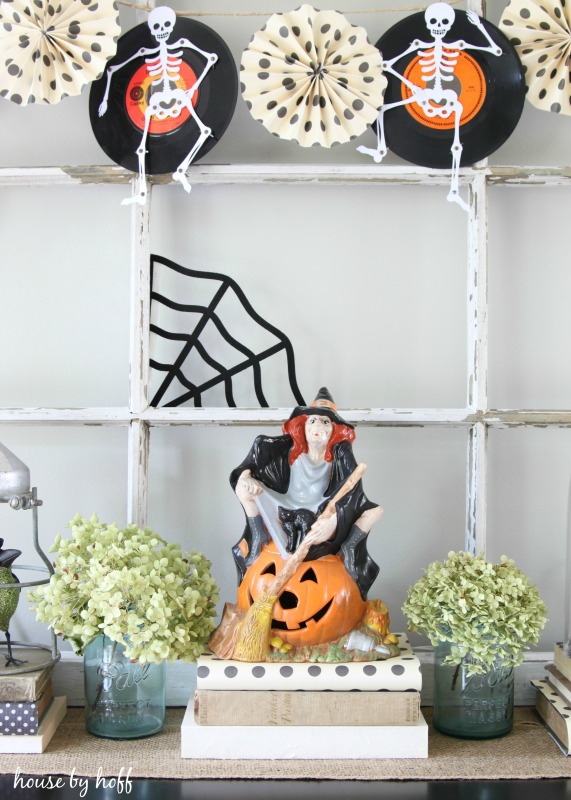 The dancing skeletons were downloaded and cut on my Silhouette Cameo. I purchased tiny little brads at Hobby Lobby and used them to attach the bones and create the completed skeleton.

 The orange-labeled records were a garage sale find, I think I paid like 10 cents for each one. I made the pinwheels out of scrapbook paper, and strung everything on some twine!
The garland gives you the feel of Halloween with out being scary!
I'm not gonna lie, I REALLY love this "Boogie Bones" Garland!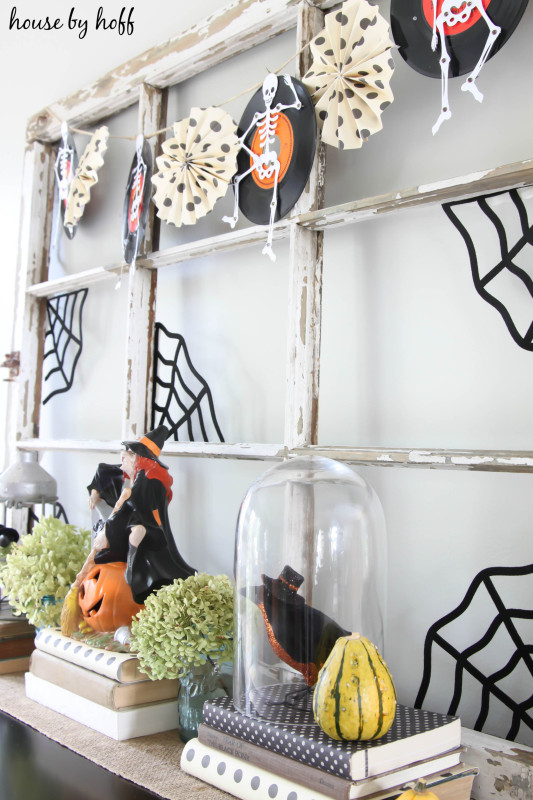 I will be sharing my entire Halloween Vignette next week, but here is a sneak peak! 😉
 Have a great day!

I'm linking up to: Link Party Palooza