Check out all my details for decorating a little girl's room for Christmas and a tour of Miss L's room right now!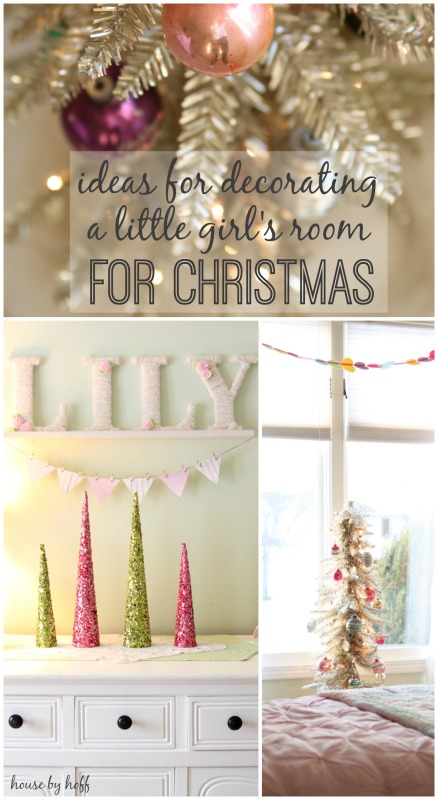 It's going to be a great Christmas season at the Hoff house!
Miss L. is finally old enough to really "get" what's going on, and I couldn't be more excited to get her into the holiday spirit of the season!
For the past few years I have wanted Miss L to have her own Christmas tree, but I knew she'd just be yanking off ornaments and tearing up the tree.. This year, I thought she might be ready!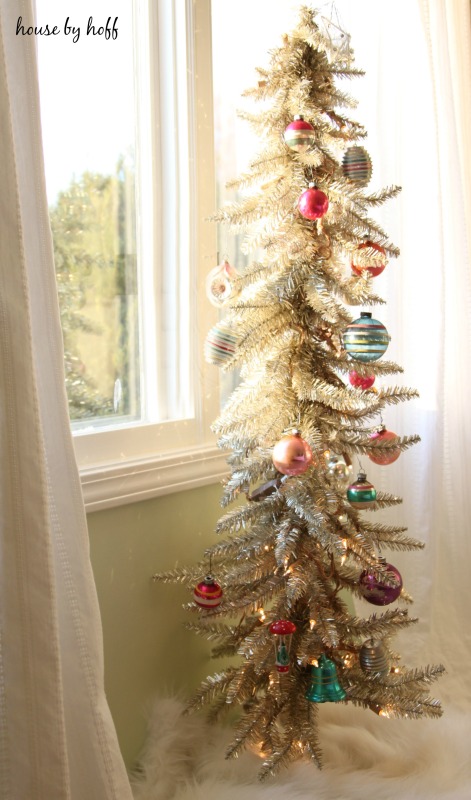 I bought a box of gorgeous vintage ornaments from an estate sale this summer for, get this: $1. Can you believe that?!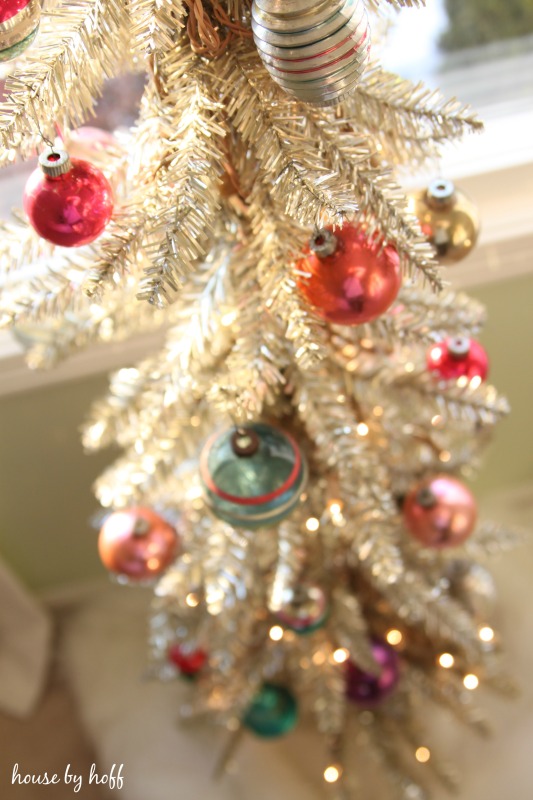 When I saw this 4′ "Champagne" tree at Hobby Lobby this year, I knew it would be the perfect little tree for the feminine, vintage ornaments. Miss L and I agree that it is the most beautiful Christmas tree ever. 😉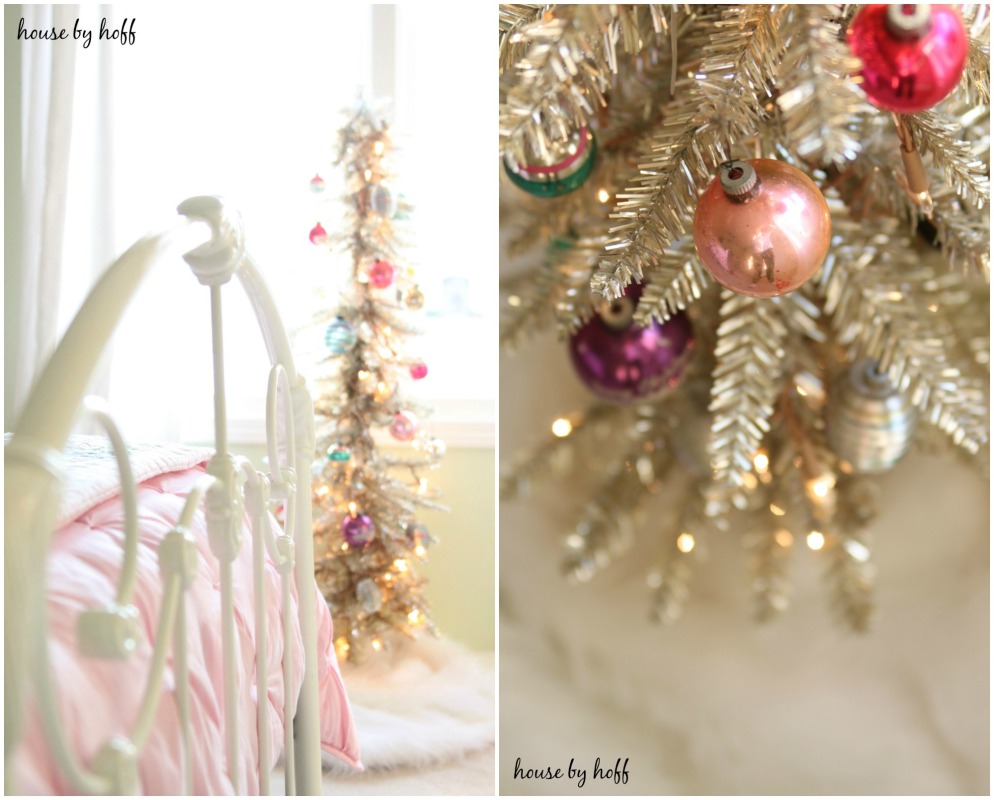 So, her Christmas tree isn't the only new thing in her room these days…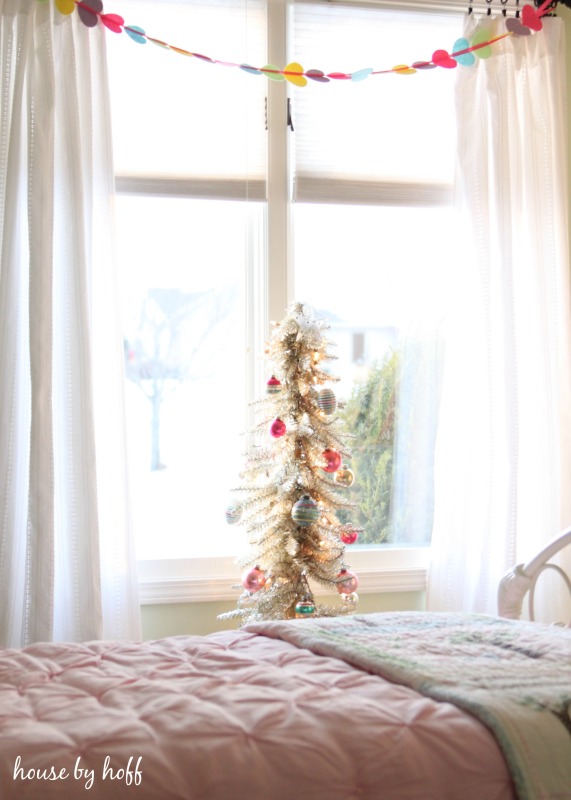 My baby is in a new "big girl" bed…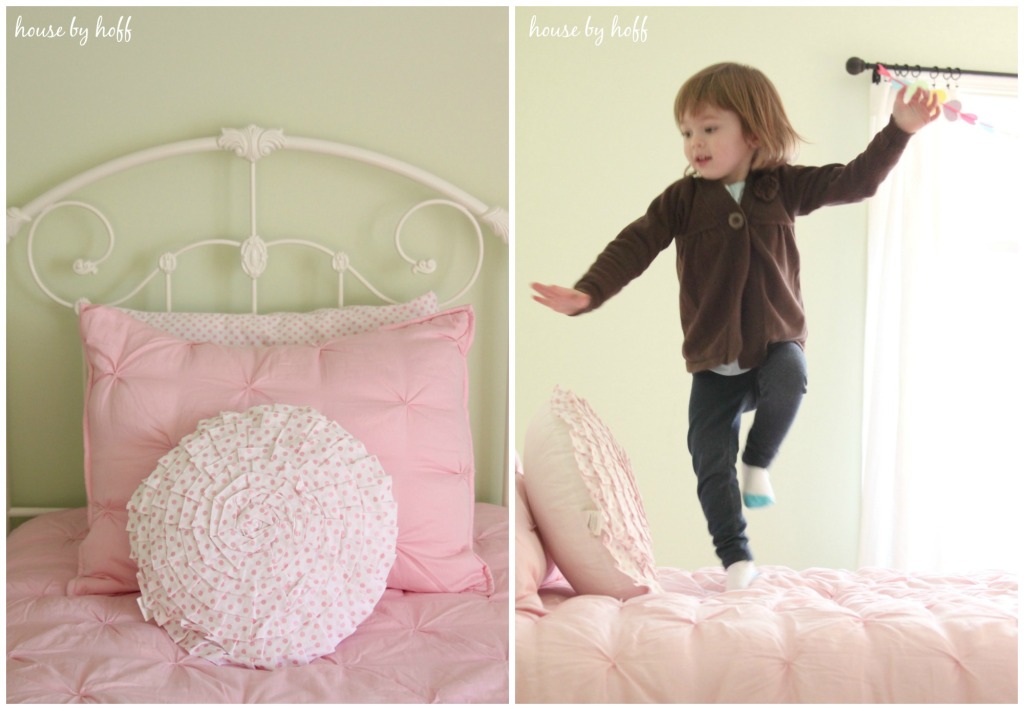 She's embraced the change, for the most part. We do have nights when she gets out, and I have to put her back like 15 times.
She won't let Mr. Hoff put her back in bed, "Mama has to do it!"
*Sigh*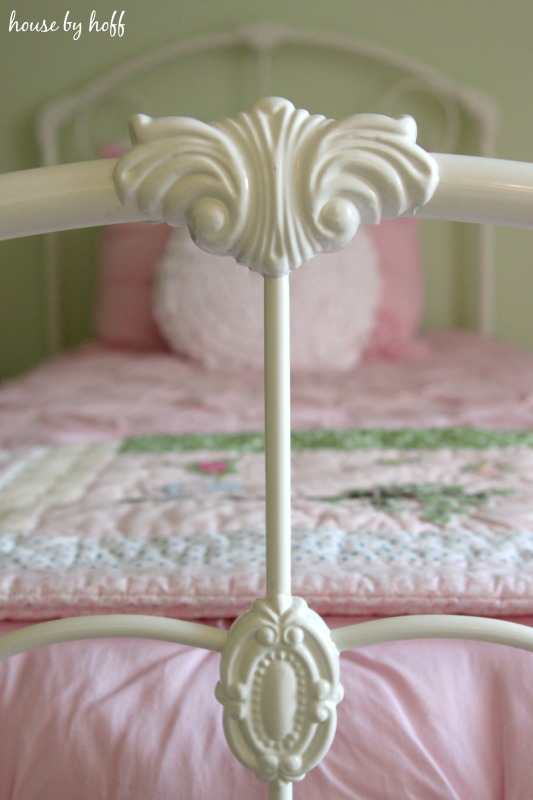 This winter, we'll be switching things up in this room a bit. I plan on doing a gorgeous wallpaper treatment on one wall, rearranging some furniture, and swapping out a few accessories.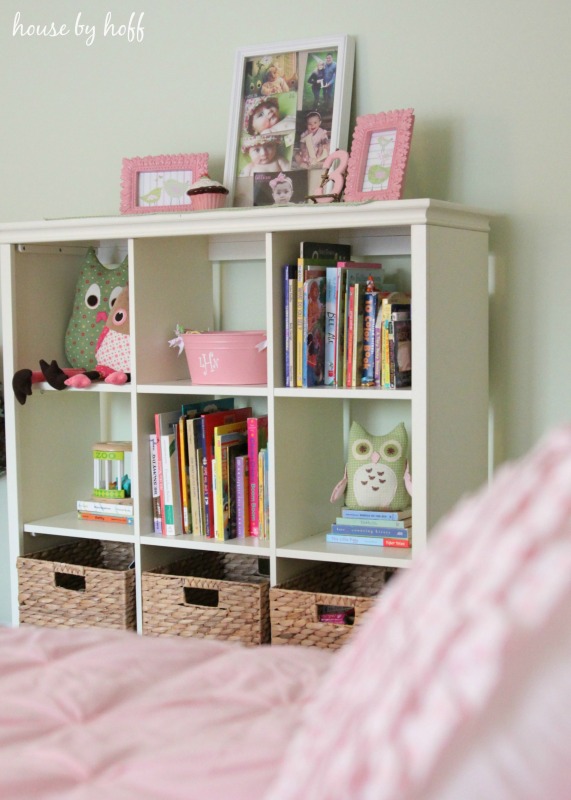 I bought these sparkly green and pink cone Christmas trees when I was pregnant…a newborn must have Christmas decor, no?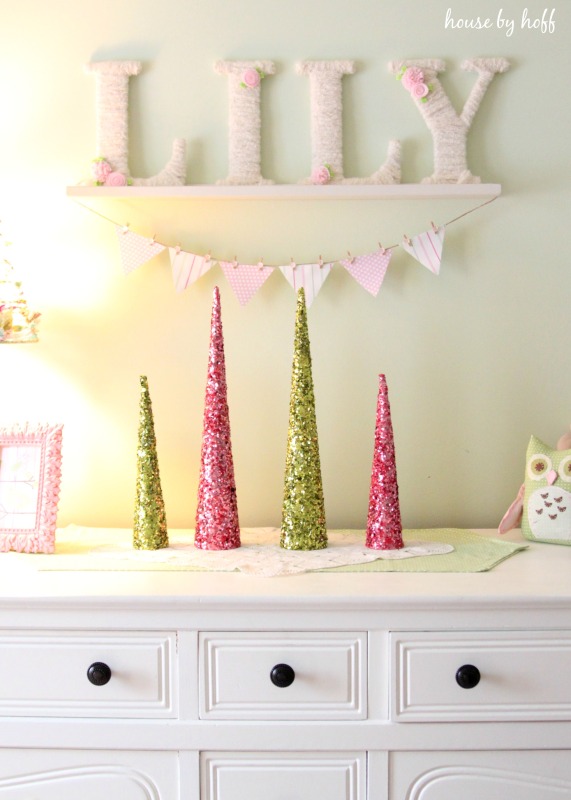 I'm SO excited to share the rest of my holiday home tour with you in the coming weeks. I've been very busy getting our home "holiday ready" with some new projects and decor! I wish I could just post all the pics now!!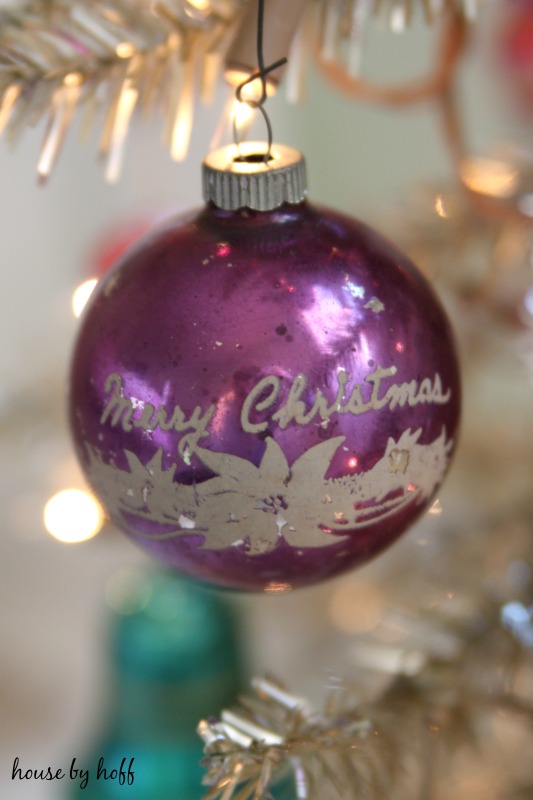 Enjoy your Thanksgiving week with your family and friends!
I'll be back next week with lots of holiday goodness! 😉