I will show you how to make this adorable stenciled reindeer pillow!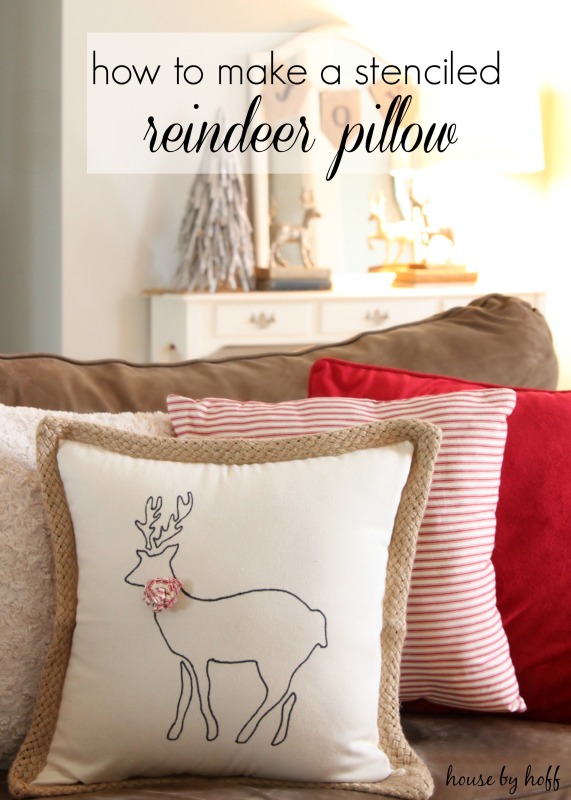 If it hasn't been made clear already, if I haven't  truly expressed my undying love, if I haven't been completely transparent, then let me tell you something right now:
I. Love. Throw pillows.
They are by far the easiest and least expensive way to add color, character, texture, pattern, or, in this case, a bit of seasonal charm to any room.
I created an adorable stenciled reindeer throw pillow using Royal Design Studio's reindeer stencil. It was such an easy DIY project, and I'm in love with the result!
Choosing The Reindeer Stencil
I chose two Royal Design Studio reindeer stencils from their Jennifer Rizzo Christmas Stencil Collection. (Ya'll know Jennifer Rizzo, right? If not, click here. She's amazing.)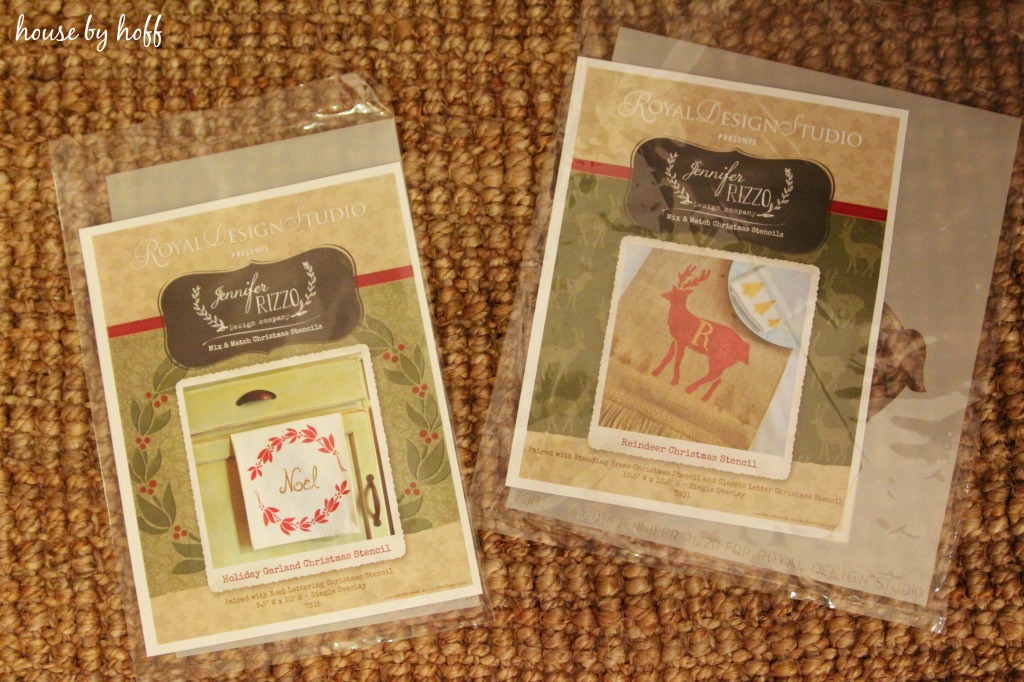 I chose the Reindeer Christmas Stencil and Holiday Garland Christmas Stencil to create some fun holiday decor! I didn't know exactly what I would do with them, but, let's be honest, there are SO many cute things you could do with these holiday stencils. Ideas that I had included: stenciled holiday napkins or placemats, a holiday welcome mat, stenciled gift bags, etc., etc., etc. 😉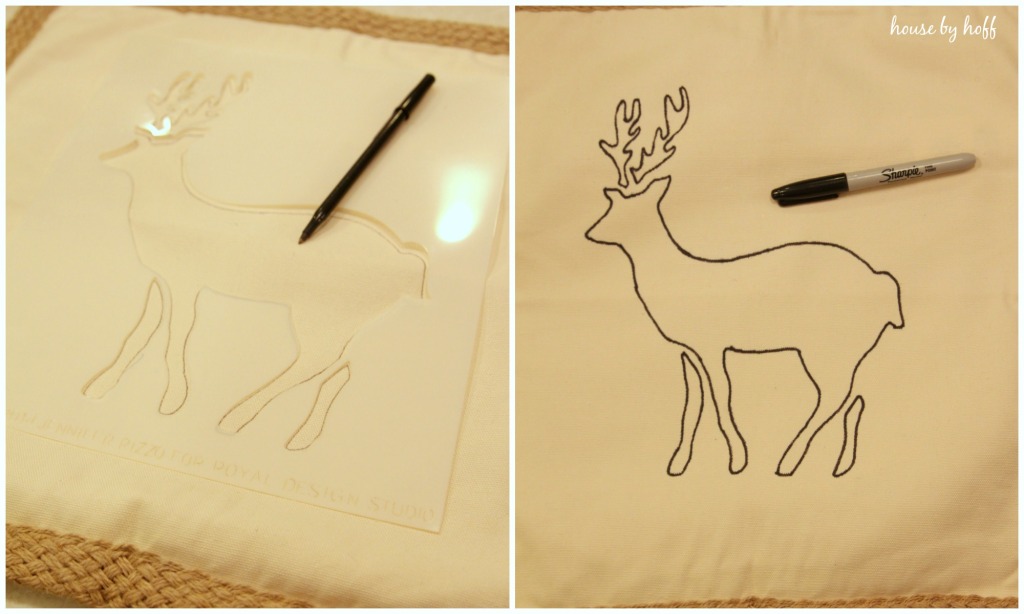 In the end, I decided to make this cute reindeer pillow using a pillow cover from Hobby Lobby. I simply placed the reindeer stencil on the pillow, traced it in pen, and then traced in in Sharpie. That's it! Easy!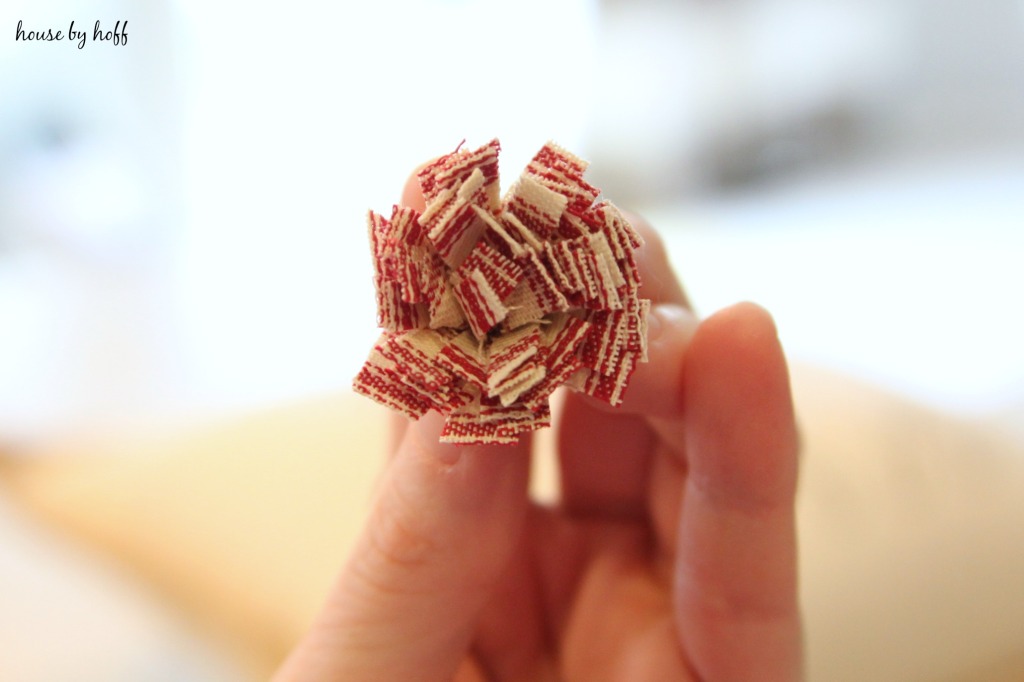 To add a little embellishment I made a fabric flower and then I hot glued it to the reindeer pillow.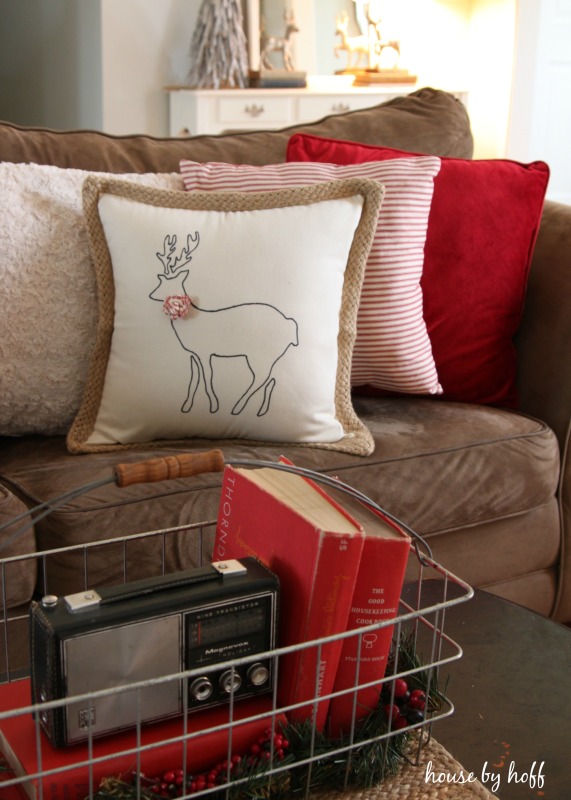 Isn't she cute!? This pillow fits so seamlessly into my holiday decor.
So, what did I do with the Holiday Garland Stencil?
Used it to make a cool holiday chalkboard!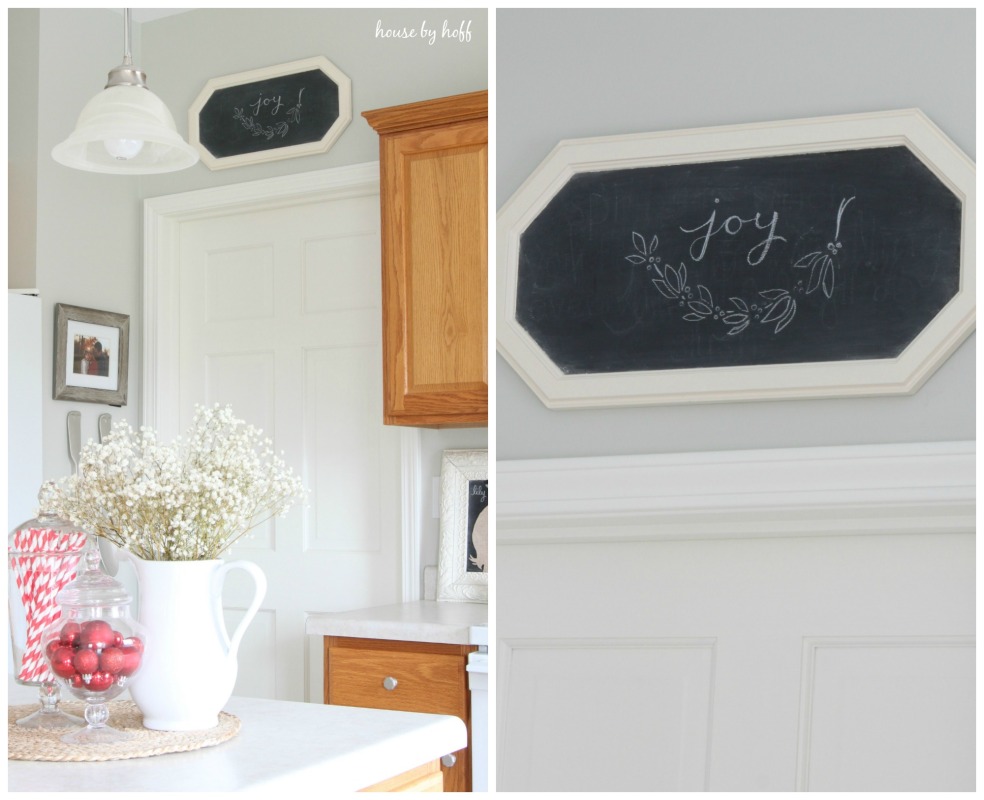 I love how simple and pretty it is!
I really love Royal Design Studio's products. If you are not familiar with this great company, get to know them and love them…you'll be glad you did!
Have a great day!
Disclosure:  I received free product in exchange for this post. All opinions and statements are 100% mine. 😉  See my full disclosure policy, here.