I'm so excited to be opening up my home to your in this Christmas Home tour!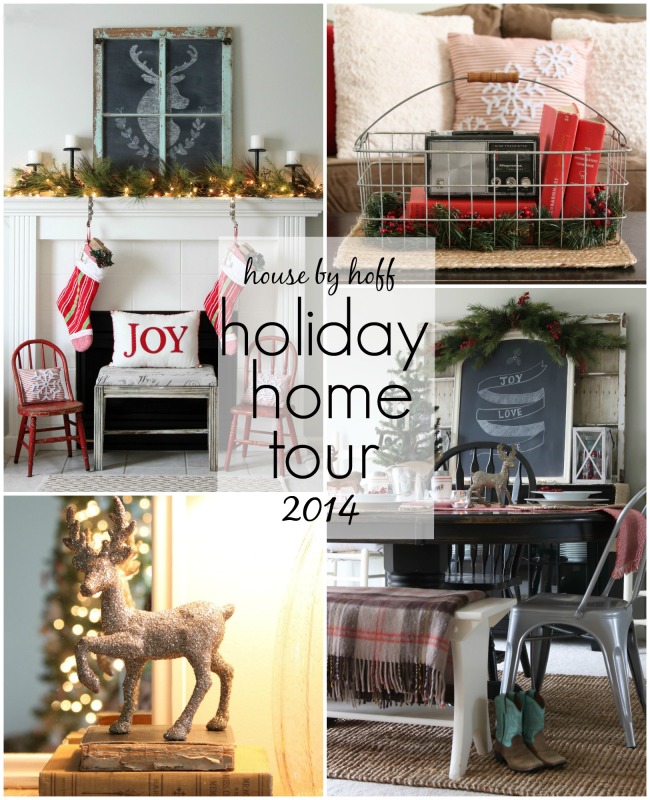 I don't know about you, but for me decorating for the holidays is a process…a lengthy process.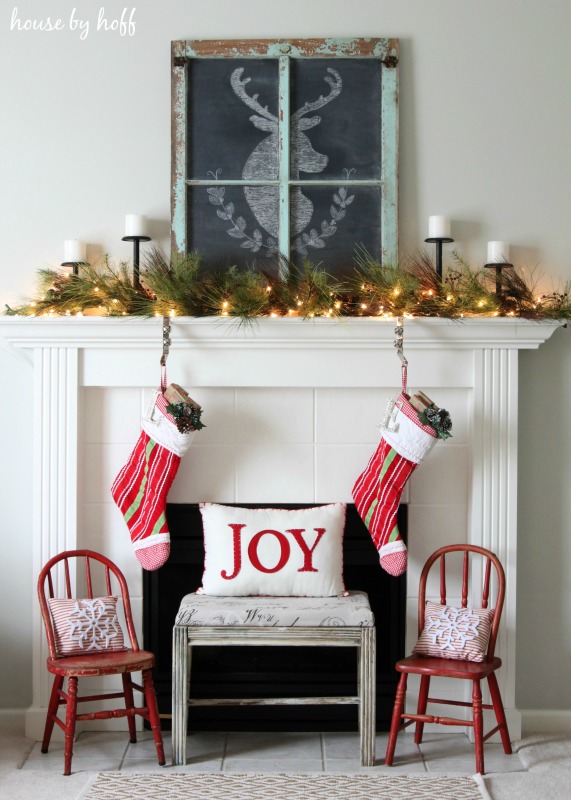 It starts with me dragging out all of the Holiday totes in our basement.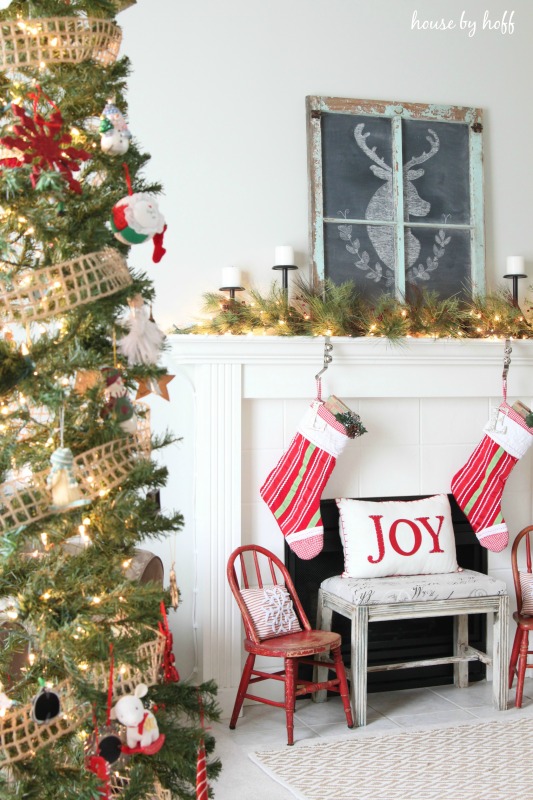 Then I pick through the totes and decide what Christmas decor items I'm going to use again this year, and what will stay packed away.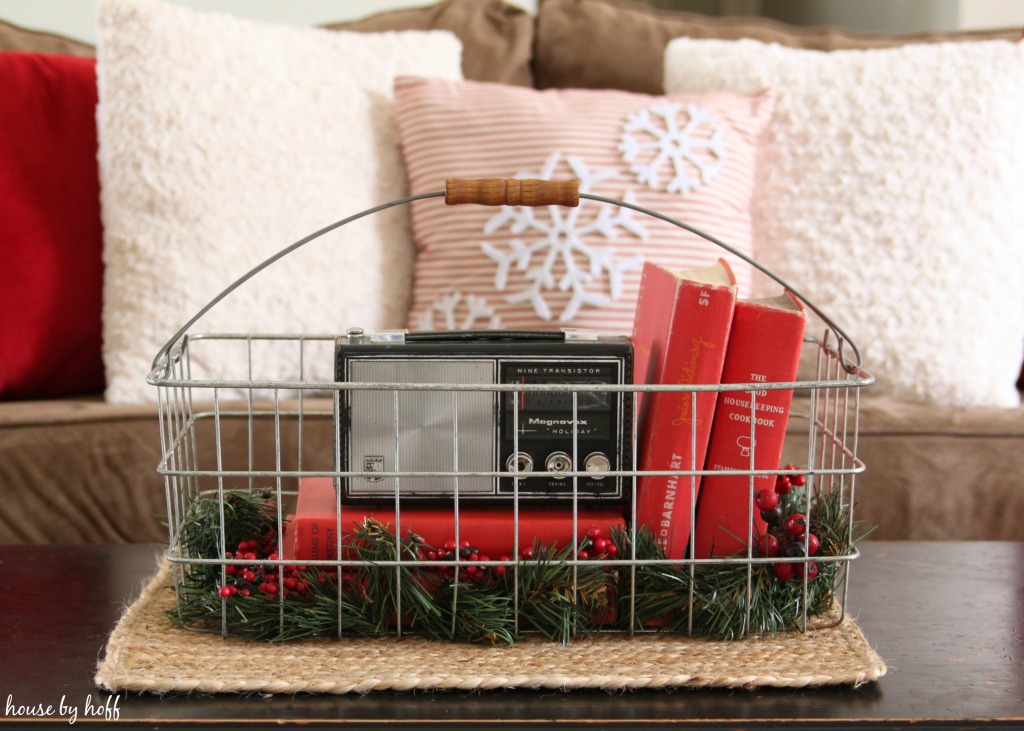 There is a lot of running up and down the stairs from the basement with arms full of beautiful holiday decor. It ends up being quite a workout!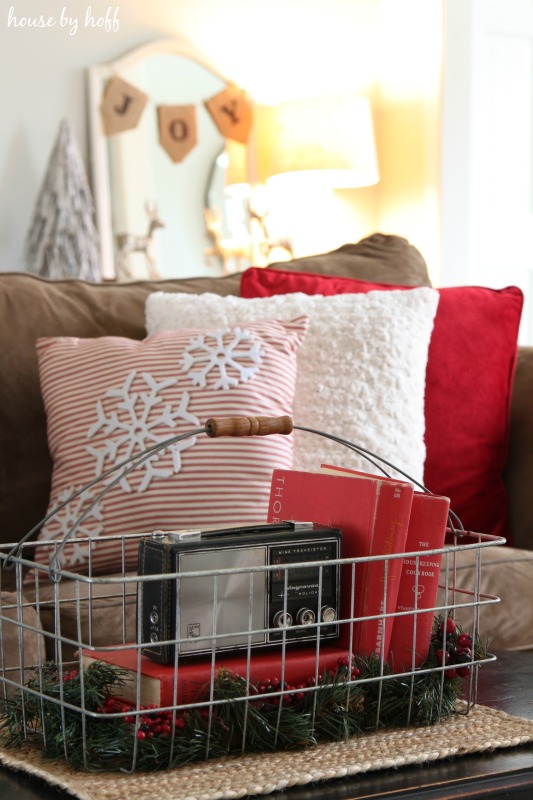 Then, of course, I end up buying and making some new holiday Christmas decor to add to the mix.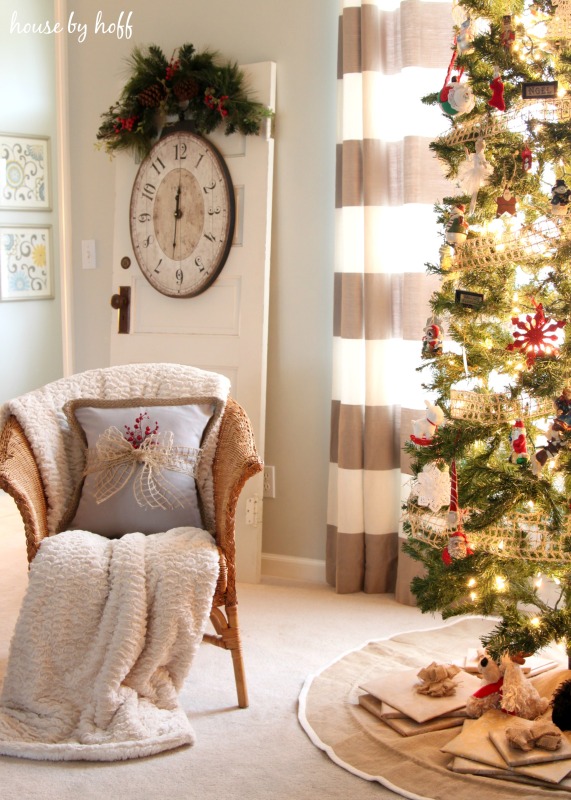 …and then at last I'll look around, shrug my shoulders, and decide that I'm done. It's as good as it's going to be.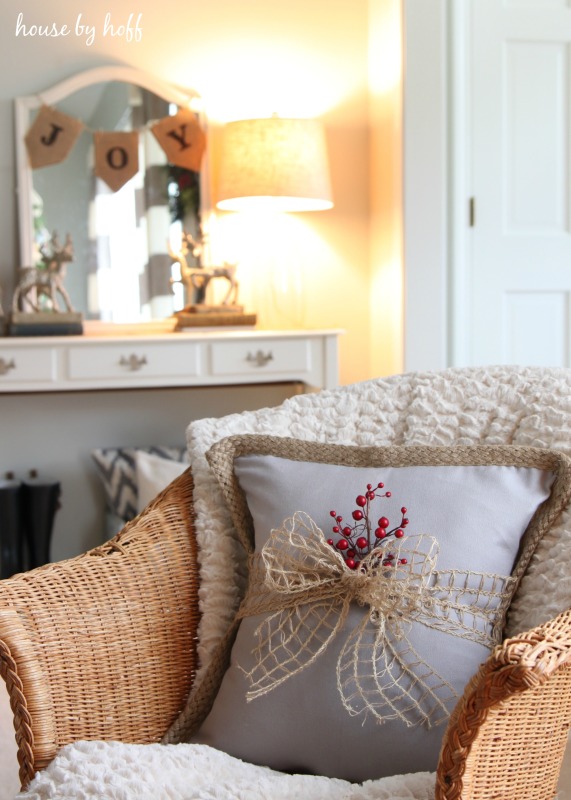 I had a friend ask me, "Sooo….your house doesn't look the same  every year? Don't you just pull out the same stuff and put it in the same place?"
No ma'am. No I do not. It looks pretty different from year to year.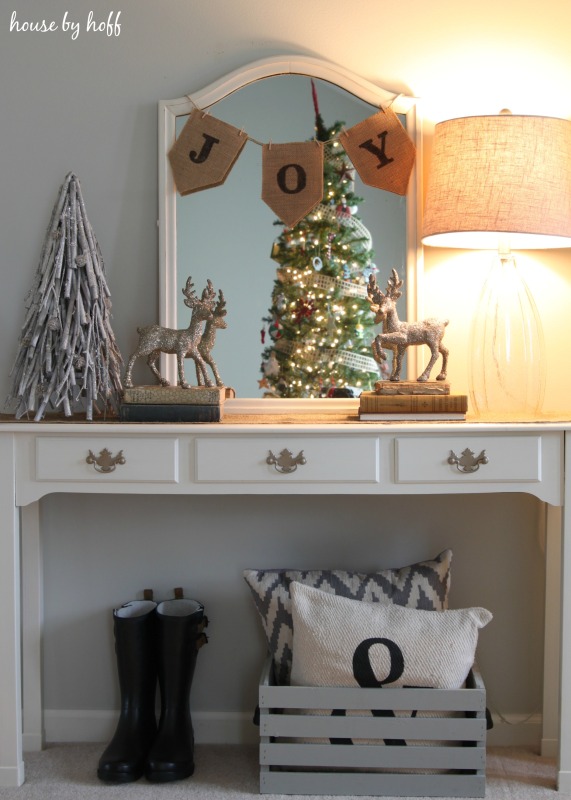 Which keeps it interesting, right?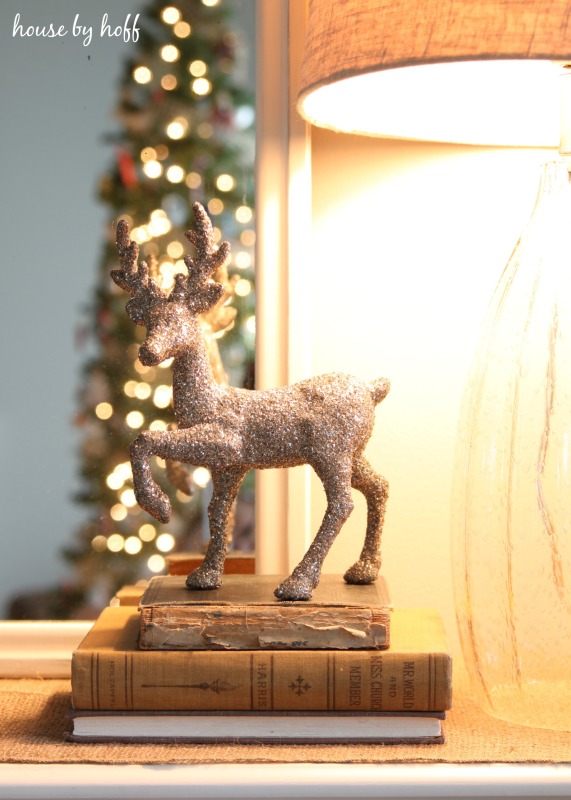 I added a lot of fun sparkly reindeer to my decor this year, and I just love them!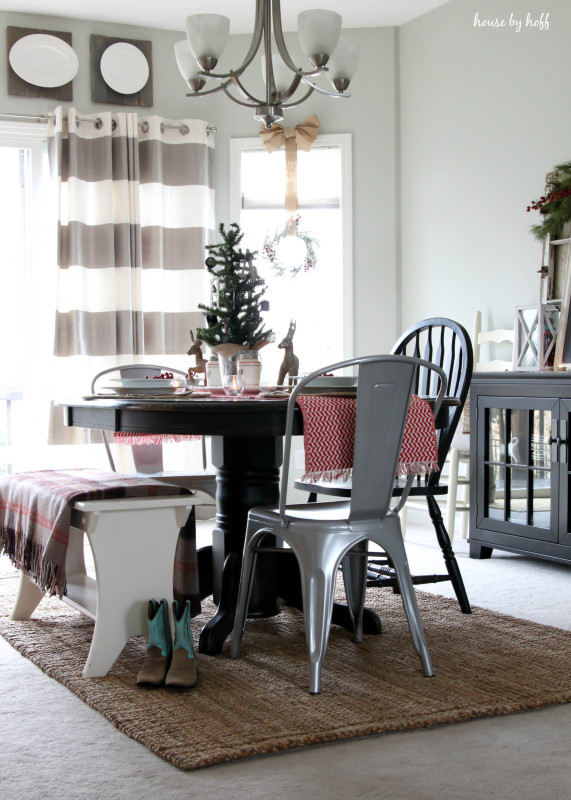 Don't the deer add the perfect amount of whimsy and sparkle to our table?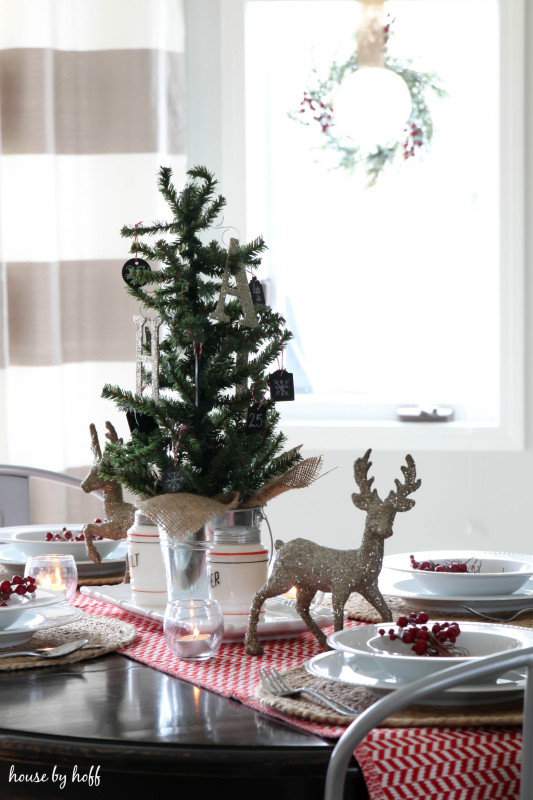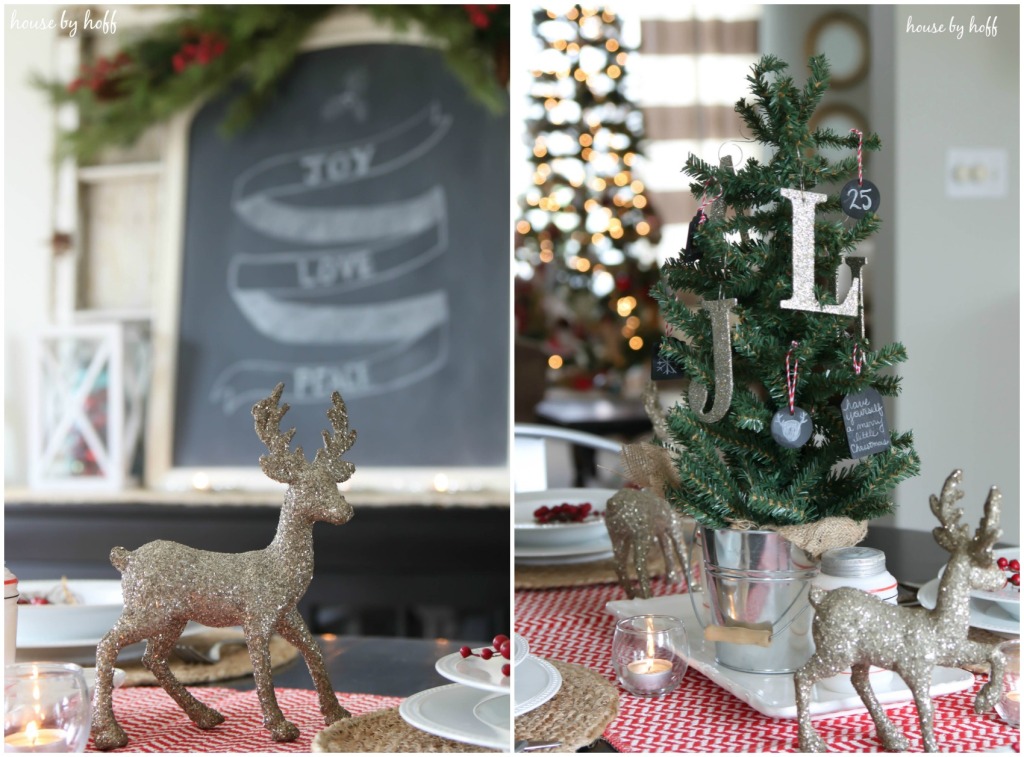 Our dining room looks very different this year with some new industrial chairs, a bench I switched out from our bedroom, and a chalkboard that I've never used in this particular spot before.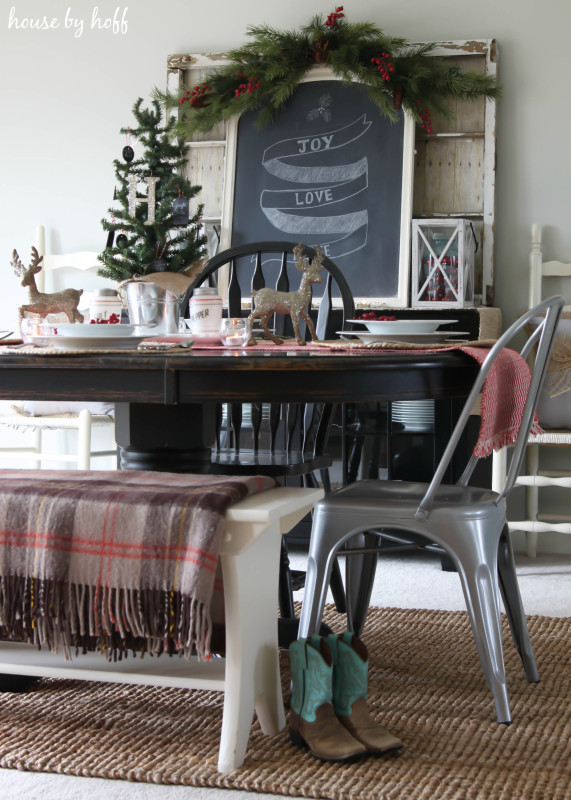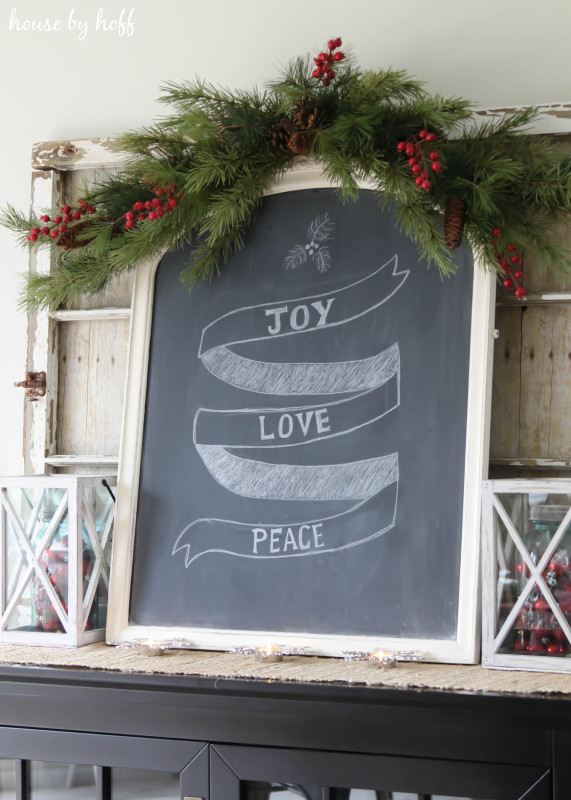 The kitchen got a few touches of Christmas decor too…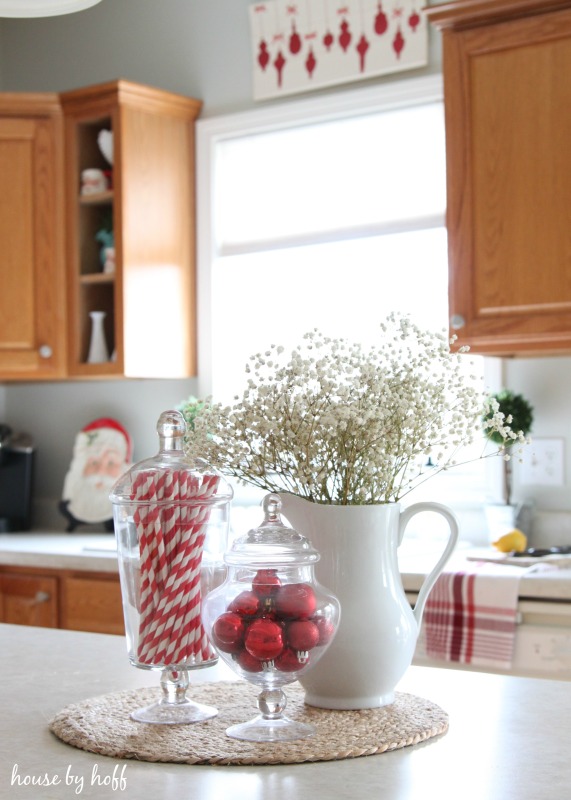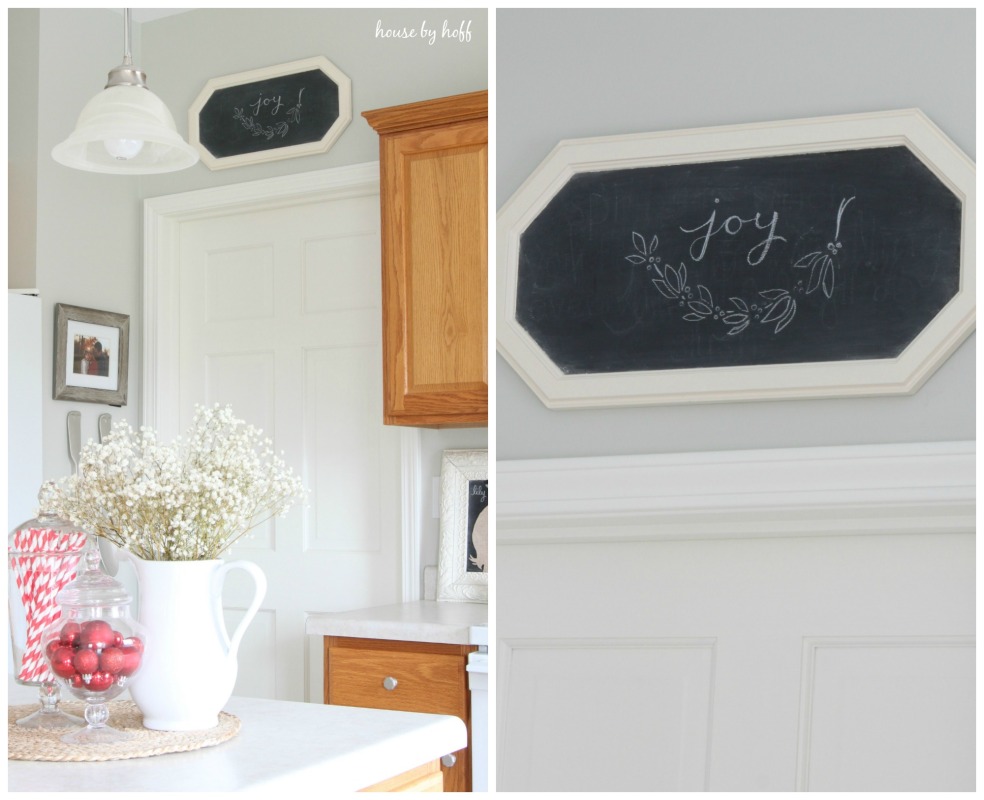 My daughter's room might be my favorite spot in the house right now.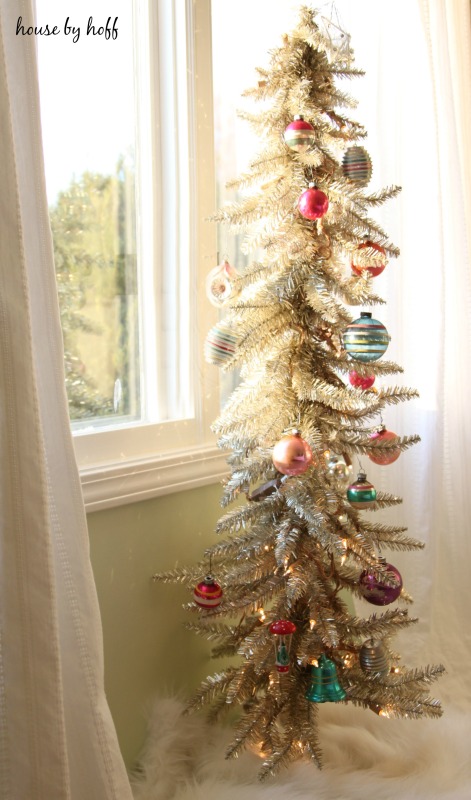 Her little "champagne" Christmas tree is decked out in feminine vintage ornaments. She falls asleep to the twinkling lights each night, which she loves!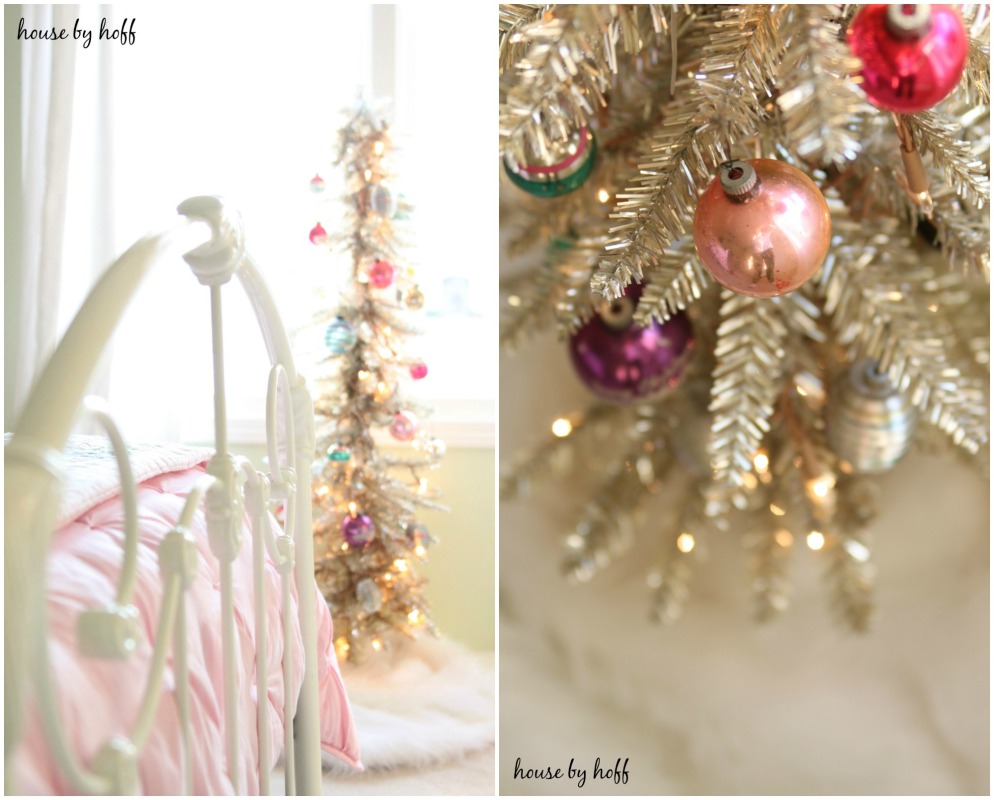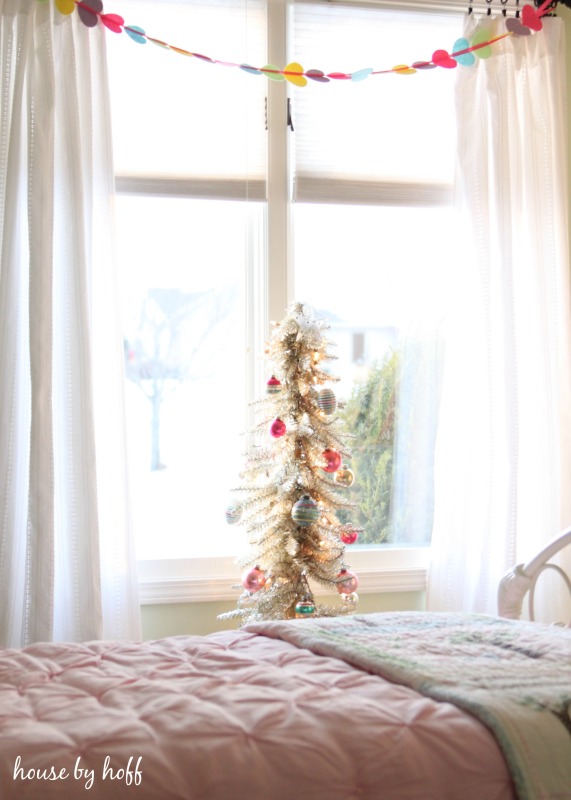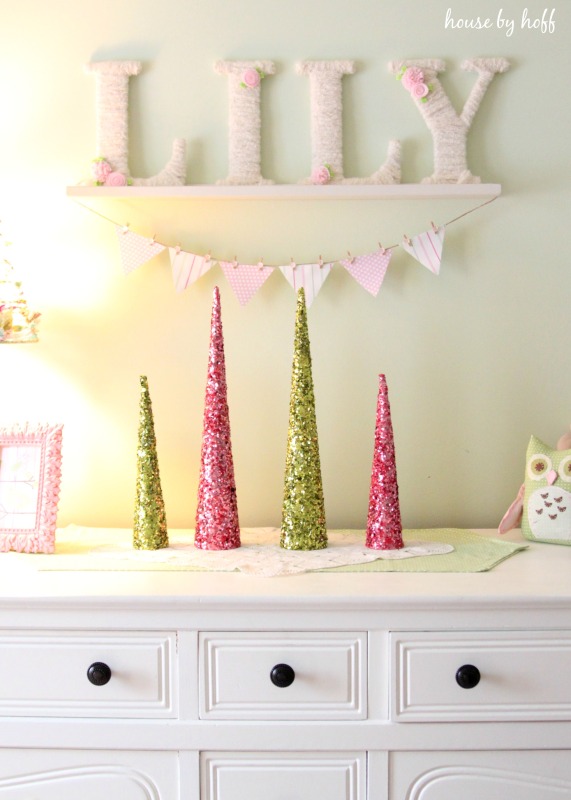 Well, that wraps up my 2014 Holiday Home Tour. I'm ready to stop taking pictures of my decor and start enjoying it all for the rest of the month! 😉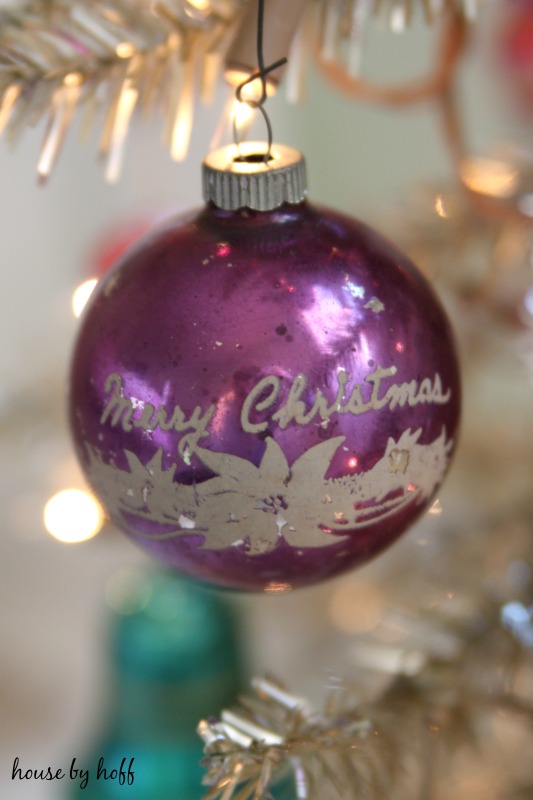 I hope you enjoyed it!
~

Please make sure to check out all of the home tours in the "Hospitality and Inspiration" holiday home tour going on this entire week! That's five days of fabulous tours, and lots of holiday decor!
Monday:
The Happy Housie | Everyday Enchanting | Maison de Pax | Life on Virginia Street | Unskinny Boppy | Setting for Four
Tuesday:
rooms FOR rent | Town and Country Living | On Sutton Place | Design, Dining and Diapers | At Home with The Barkers | Cottage in the Oaks
Wednesday:
House by Hoff | Jenna Sue Design | Love Grows Wild | Craftsberry Bush | All Things G&D | DIY on the Cheap
Thursday:
Rain on a Tin Roof | Making Home Base | The Wood Grain Cottage | Capturing Joy | Making Lemonade
Friday:
Migonis Home | Just a Girl and Her Blog | Fox Hollow Cottage | City Farmhouse | Ciburbanity
~
Have a great day!