I had a lovely weekend that went so fast I can hardly believe it's already over.
It began with a fun birthday dinner with some of my favorite people, and it ended with an early Easter lunch with my family (also some of my favorite people). 😉
As I was getting the table set for lunch yesterday, I could vaguely hear Miss L. pattering around in her room…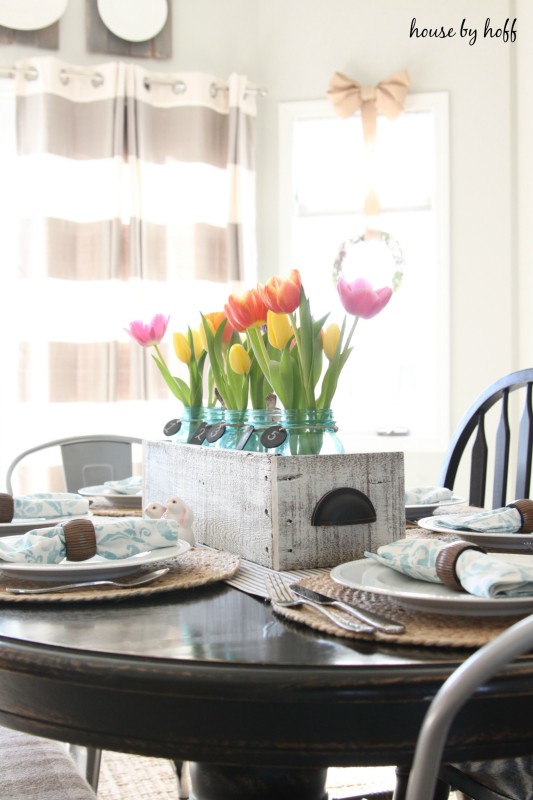 I could hear the sounds of her closet door opening and closing and some slamming of dresser drawers.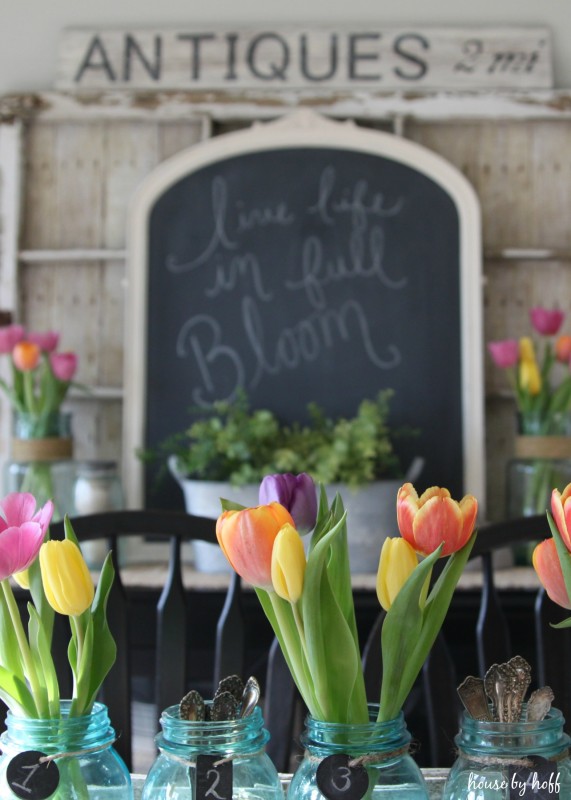 I hardly noticed as she sneaked by me while I snapped some pictures of the tulips…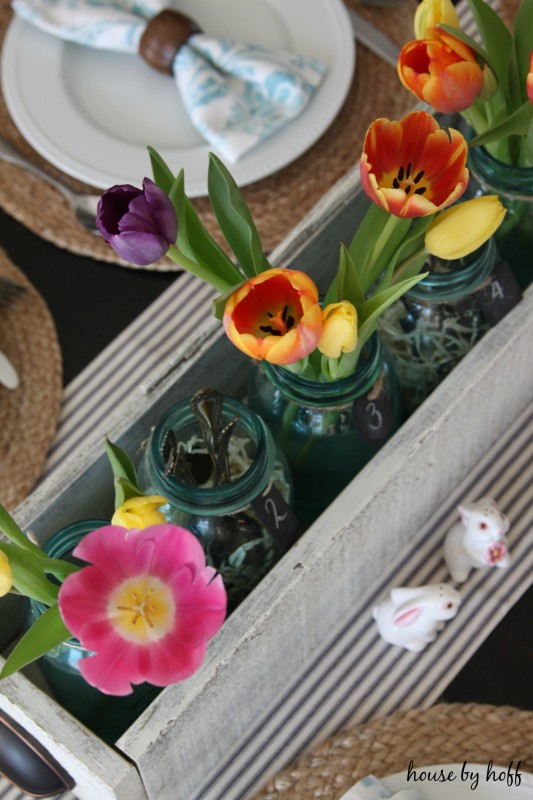 I didn't even think twice as she grabbed some of our Easter-themed paper plates and ran for her play room.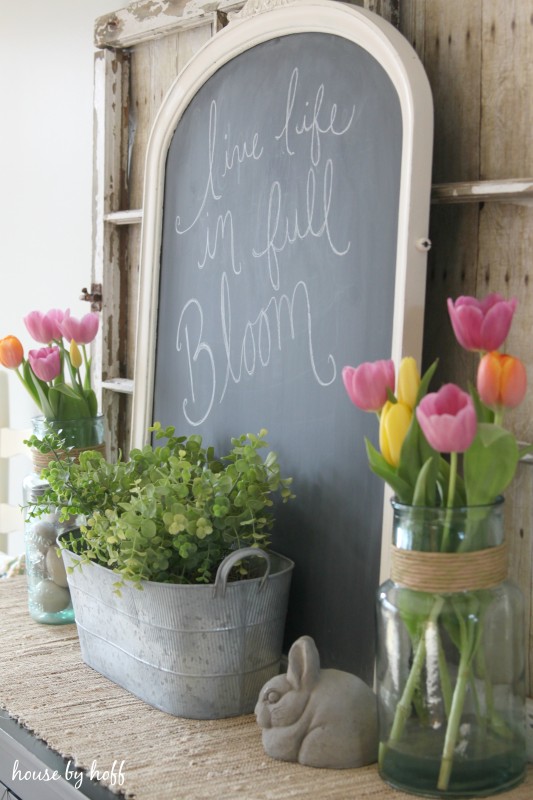 I had to giggle as I half-listened to her bossing her stuffed animals around.
(Bossing stuffed animals around is like her favorite pastime these days…)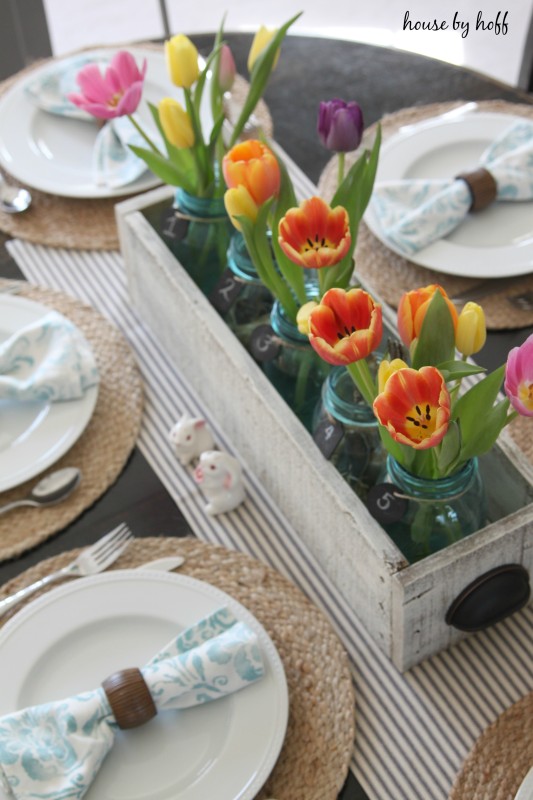 The next thing I knew, she was grabbing some napkin rings out of the kitchen drawer, and tiptoeing back to her animals…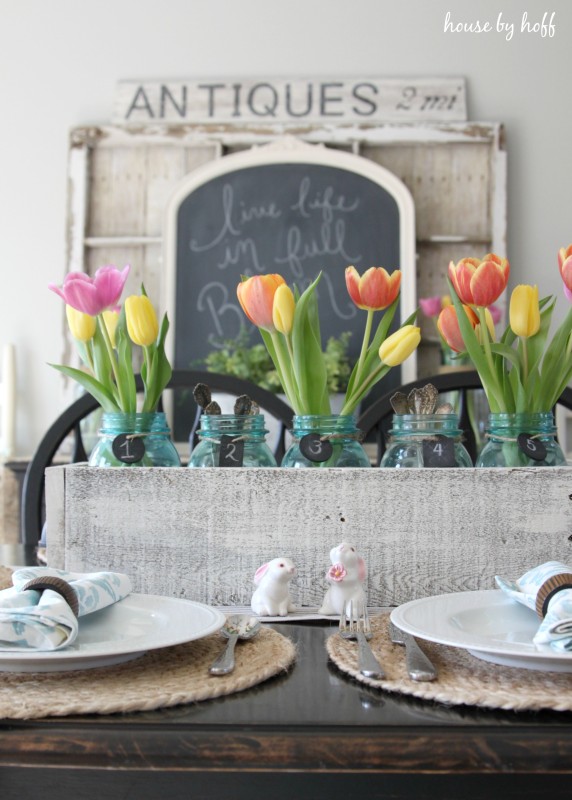 Out of curiosity, and tiptoeing myself, I followed her back to the playroom.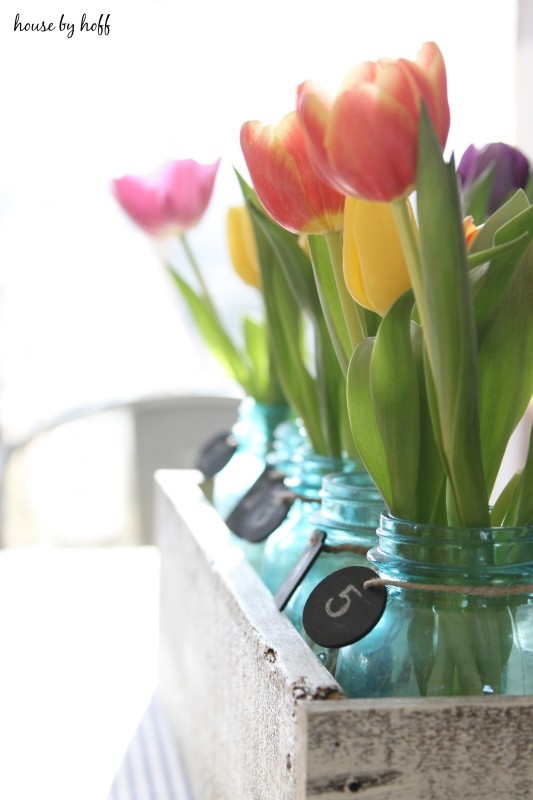 …and wouldn't you know it?
She had changed herself into her Easter dress and had set up an "Easter Party" for her stuffed animals!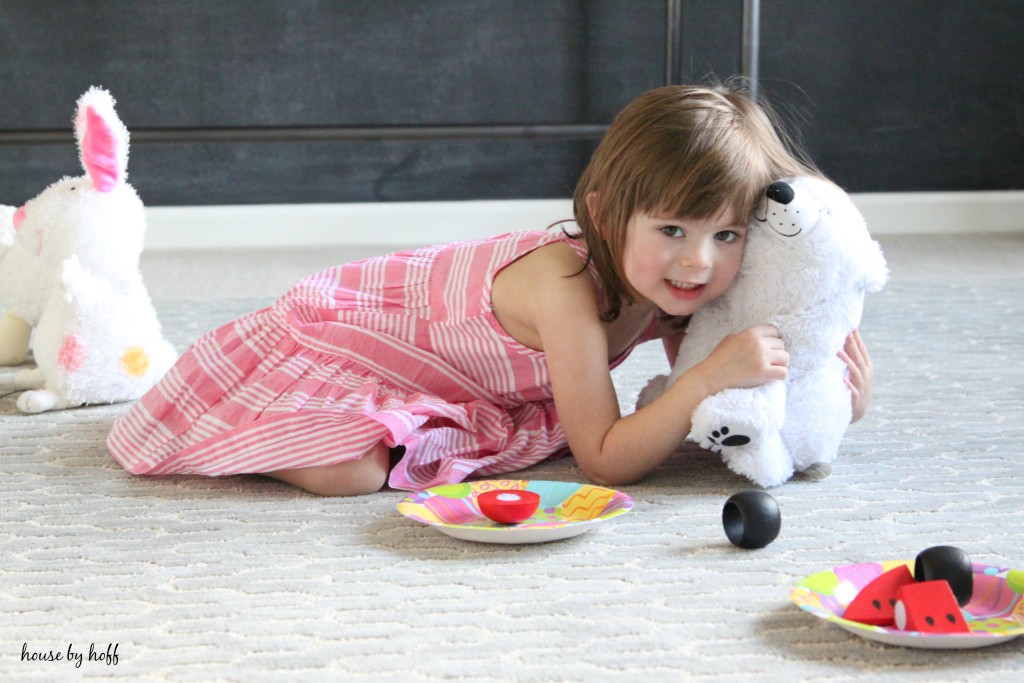 She was so proud. Please notice that each animal has his or her own plate, food, and napkin ring. I just can't even. It's just TOO cute.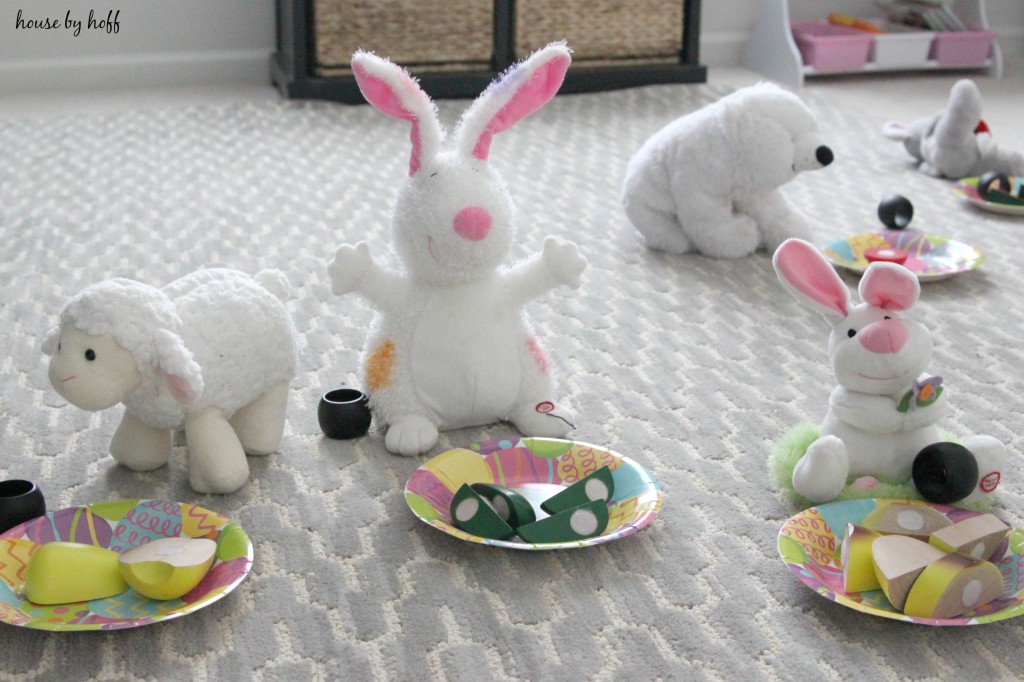 I don't know if I'm all emotional because my birthday was last weekend, or because my husband has a particularly weepy Pandora station on right now, but I can't even look at this picture without getting a huge lump in my throat…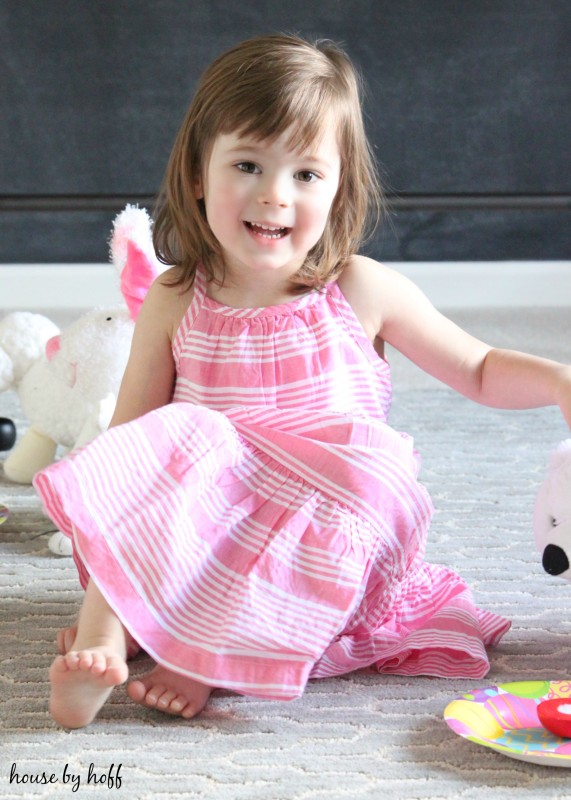 My baby is getting so big, and I'm so happy, but so sad about that.
I'm so proud of her.
~
Have a great day!
I'm linking up at: Link Party Palooza