There is something that never gets old about repurposing an old picture frame.
(I see you. You're nodding your head. Good. I'm glad we agree.)
I've been on a decorating kick in my classroom, of all places, and I needed a special piece that would catch the kids' attention and motivate them. I thought a bright message board with some big, bold letters would do the trick…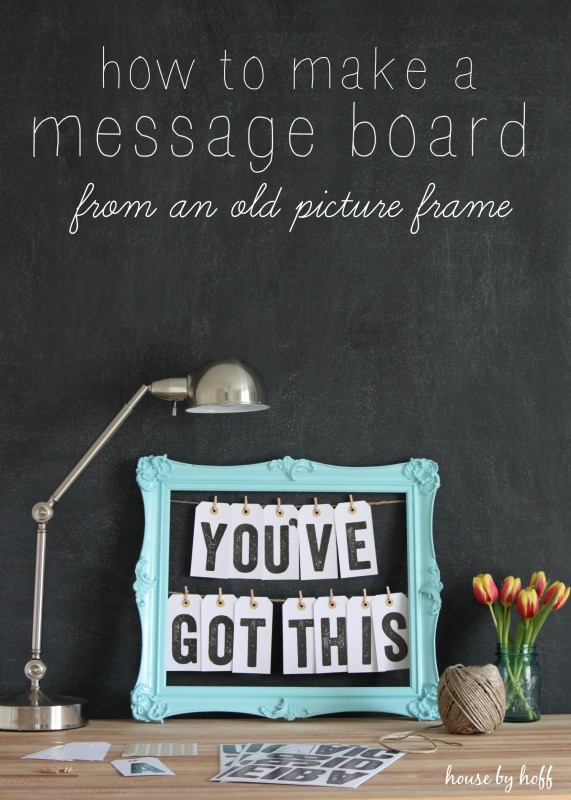 I've had this really cool, old picture frame from my grandma's basement for a couple of years. It's been spray-painted about 3 different times since it's been in my ownership (sorry, Grandma). The latest color is Krylon's Ocean Breeze, which is always one of my favorites.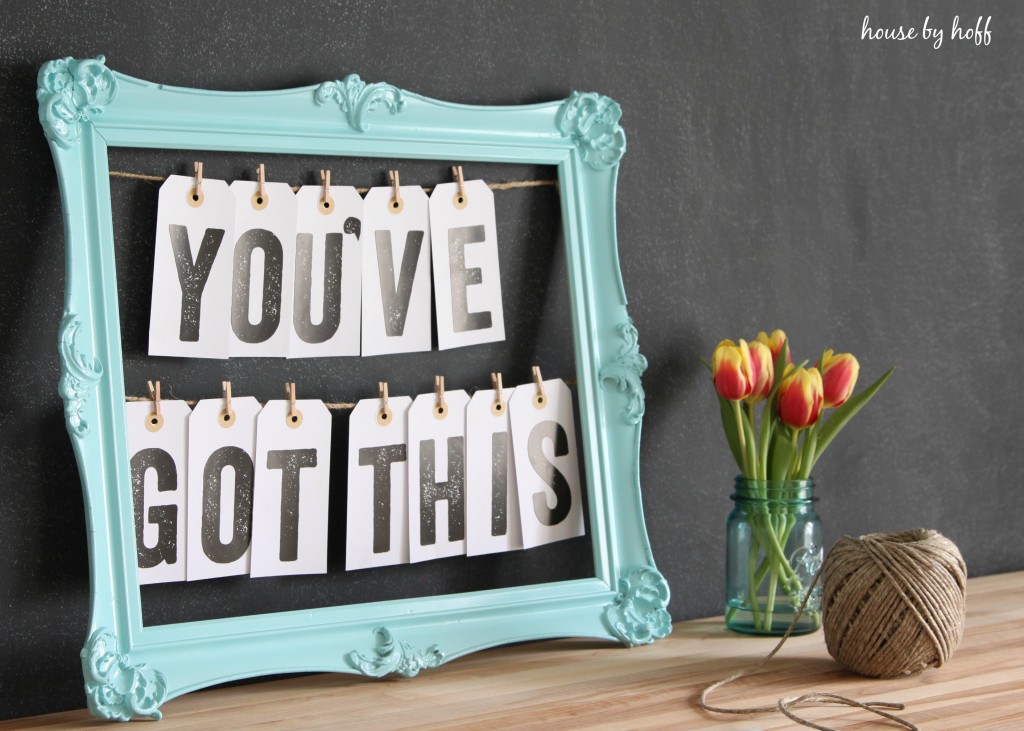 To make this message board, I strung and stapled some twine to the back of the frame.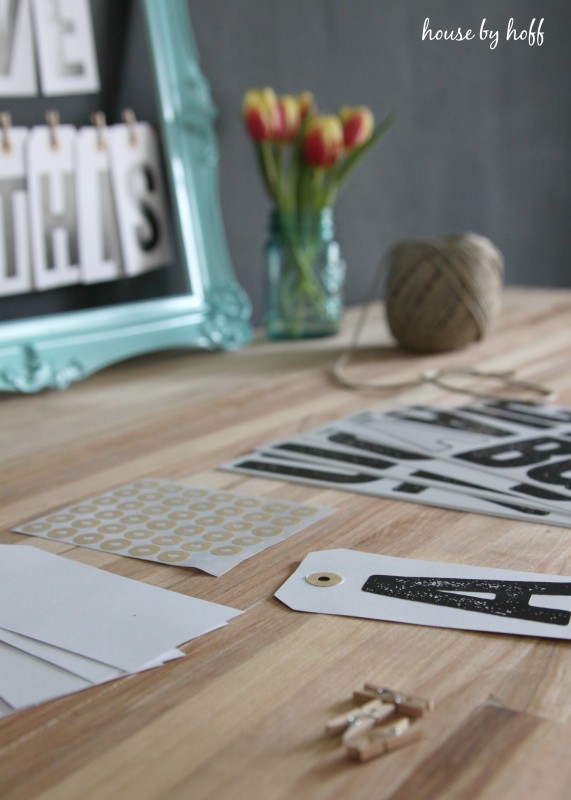 Then I used these supplies, all purchased at Hobby Lobby, to make letter tags. I love the idea that I can switch up the letters and message when I want something new!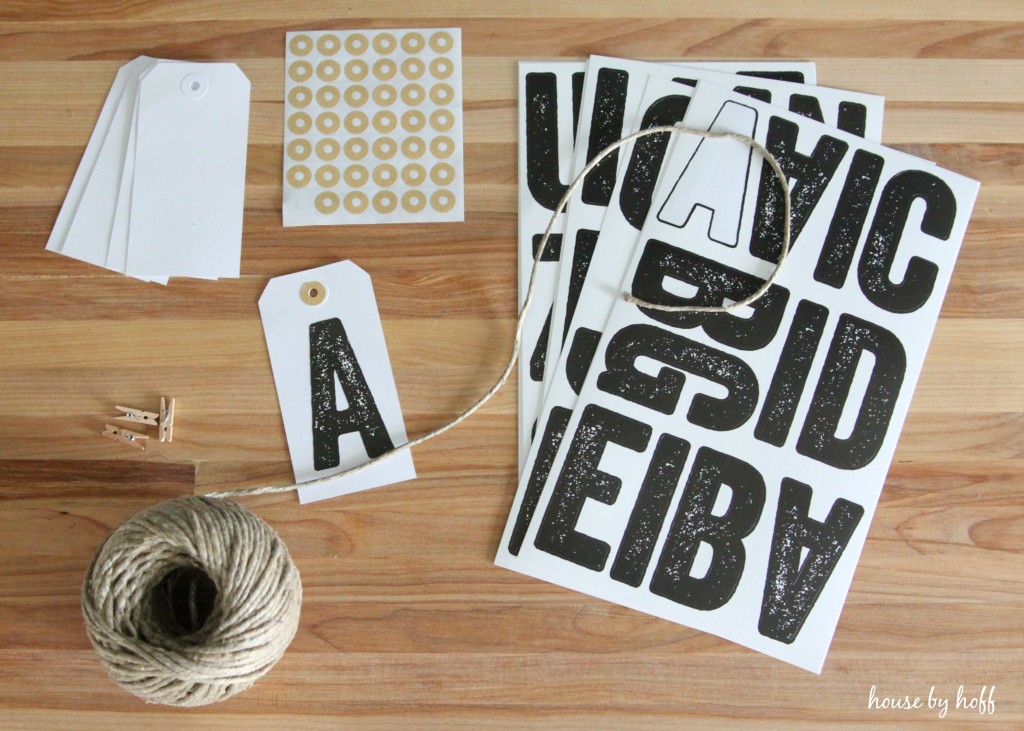 I teach small groups of struggling readers, so I wanted a message that was motivating and powerful.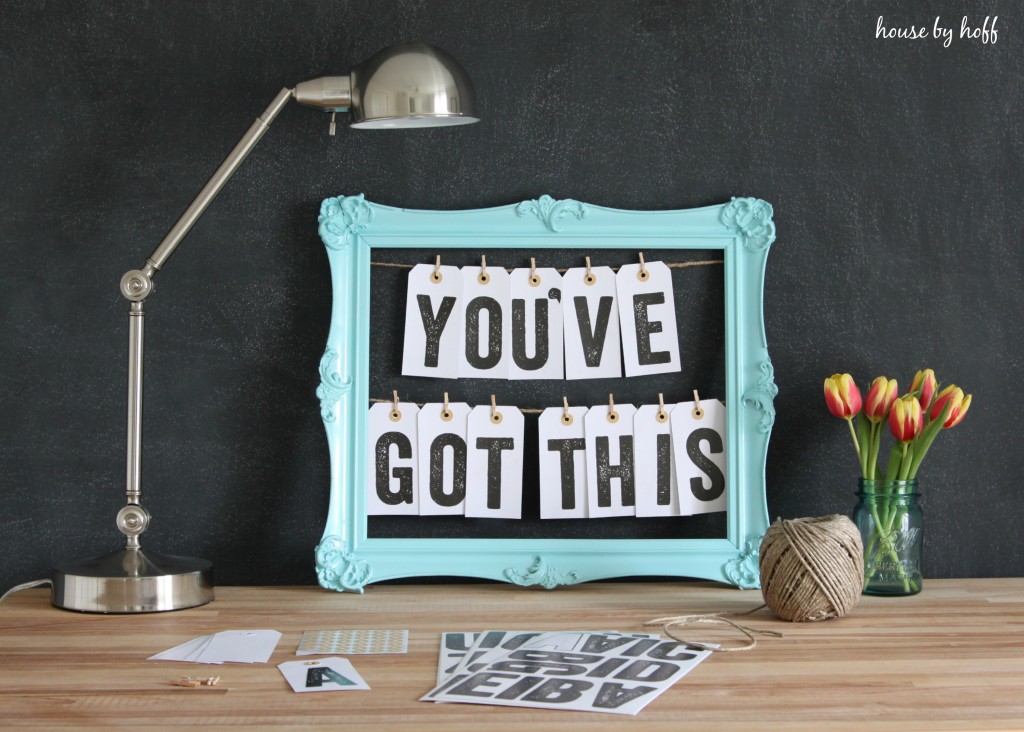 My students love this message board, and they seem very intrigued by Mrs. Hoff's decorating skills, which up until lately, were largely unknown… 😉
I have another fun classroom decorating project to share with you next week.
~
Let's see what my $30 Thursday friends came up with this month!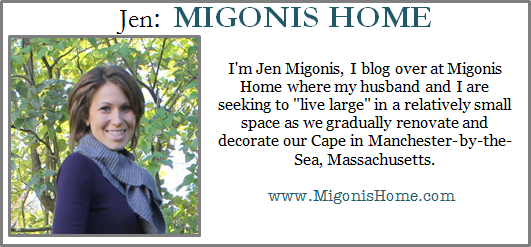 Jen's super-cool DIY Sea Fan Art looks straight out of the Pottery Barn catalog, doesn't it?!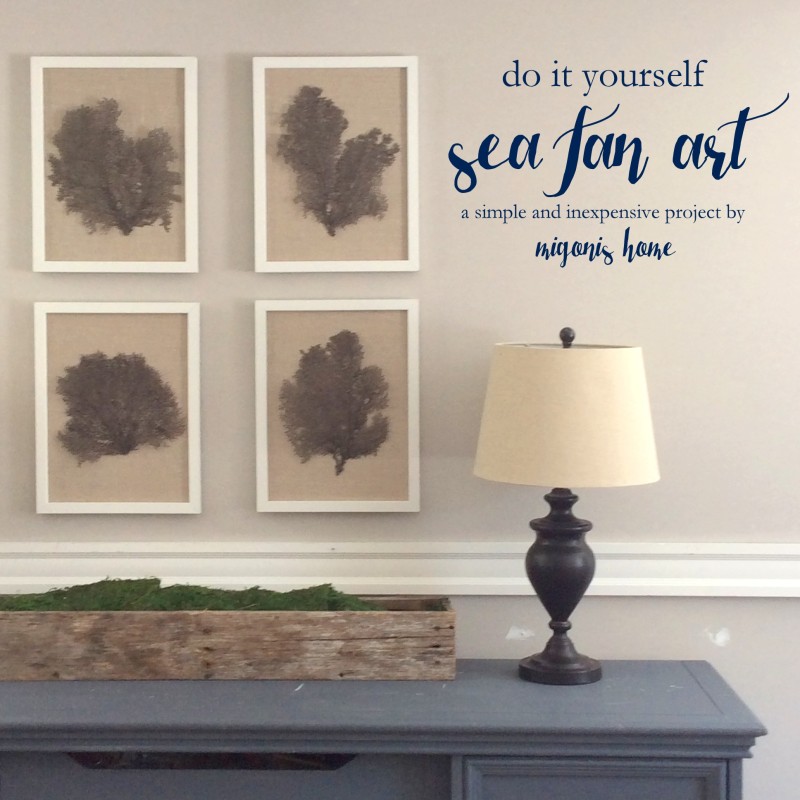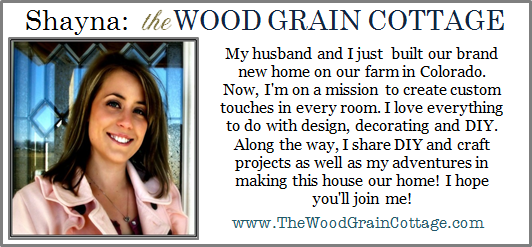 Miss Shayna's Wood Welcome Sign is so rustic-chic and looks amazing on her front porch! Love it!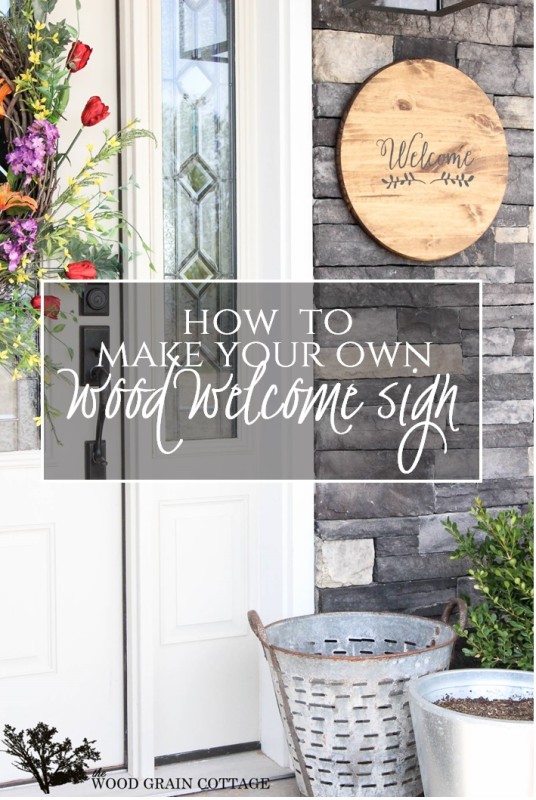 I hope you have a great day!
I'm linking up at: Link Party Palooza