I will show you how easy a reupholstered piano bench makeover can be!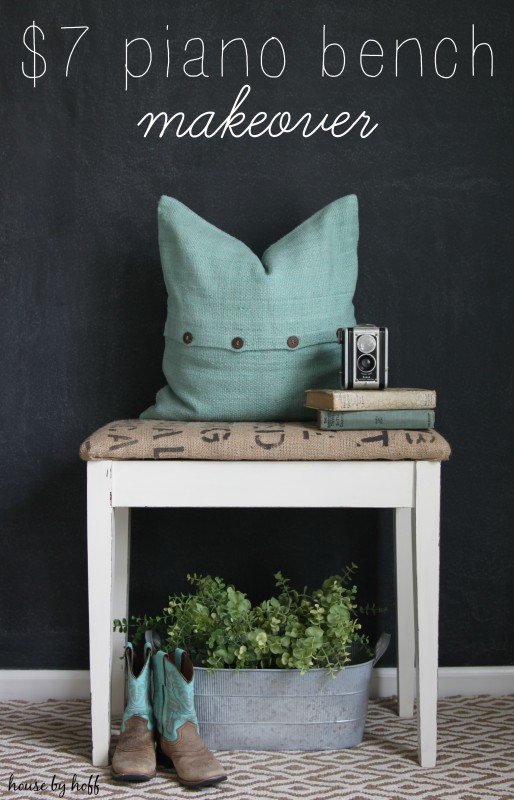 I can't even believe that I let this wooden piano bench sit in my basement for two years before doing something with it…
For two years I let it go untouched. What in the world took me so long??
Well, actually I know what took me so long. I was a little intimidated at the idea of reupholstering the leather seat cover. I've never reupholstered anything before, and I was convinced that it must be much harder than it actually was.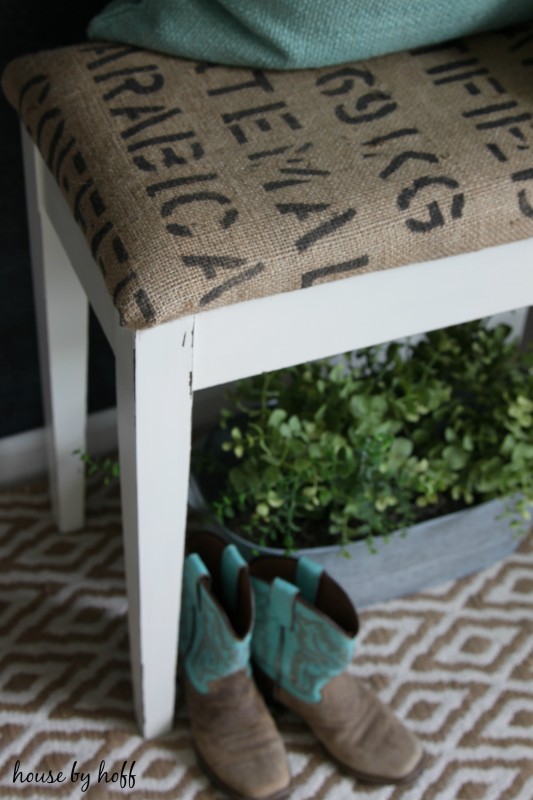 When I found this piano bench at Goodwill (say it with me now) two years ago, I thought it had tons of potential. It was only $7.00, so I figured even if I completely botched it, it wouldn't be a huge loss.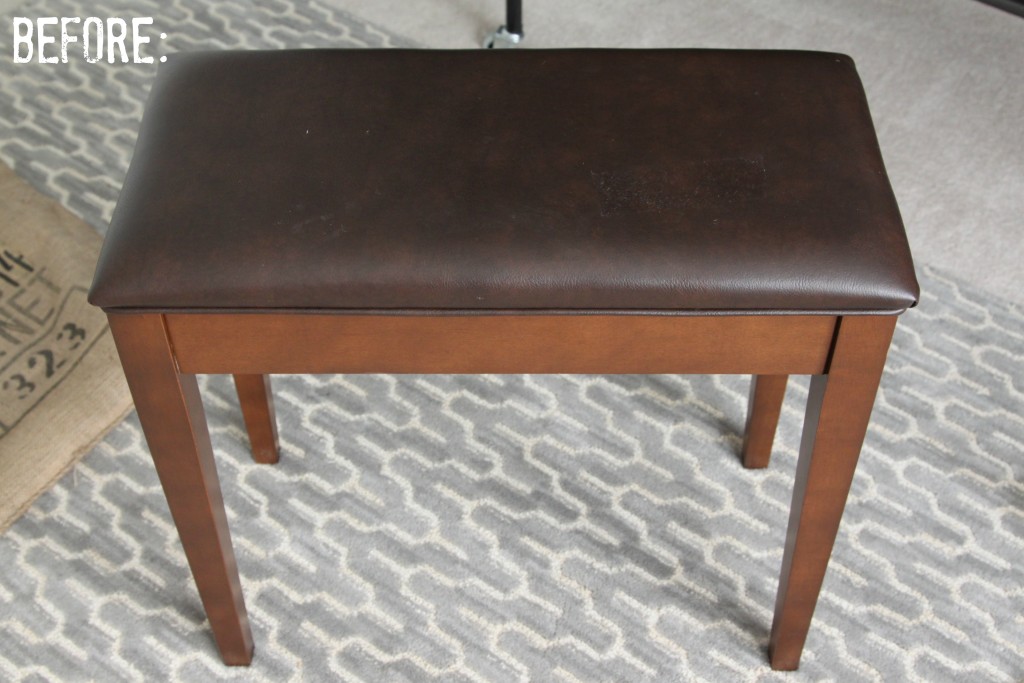 About two weeks ago, I was meandering down the aisles of Rural King (Why do I feel slightly embarrassed to admit I was in Rural King? I don't know. I need to get over that. Rural King has amazing supplies for a girl with an eye for rustic style. And they have free popcorn. Just sayin'.)
Anyway, while I was munching on my free popcorn, I found this bin of giant burlap bags for $1.50. Can you even believe that?! I still can't.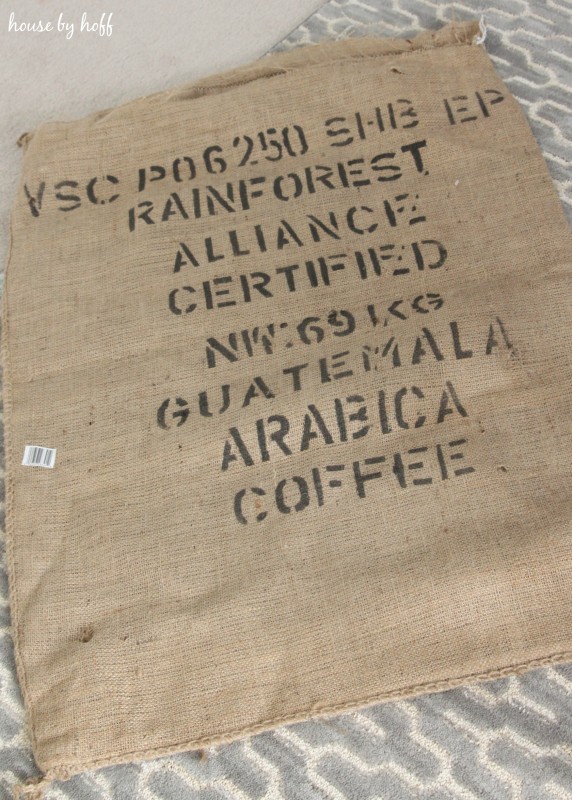 As soon as I saw this burlap bag, the idea to finally reupholster and paint the old piano bench came full circle. I followed this tutorial on how to reupholster a bench seat.
I won't say that I nailed my first reupholstery project, but I'm pretty pleased with the results.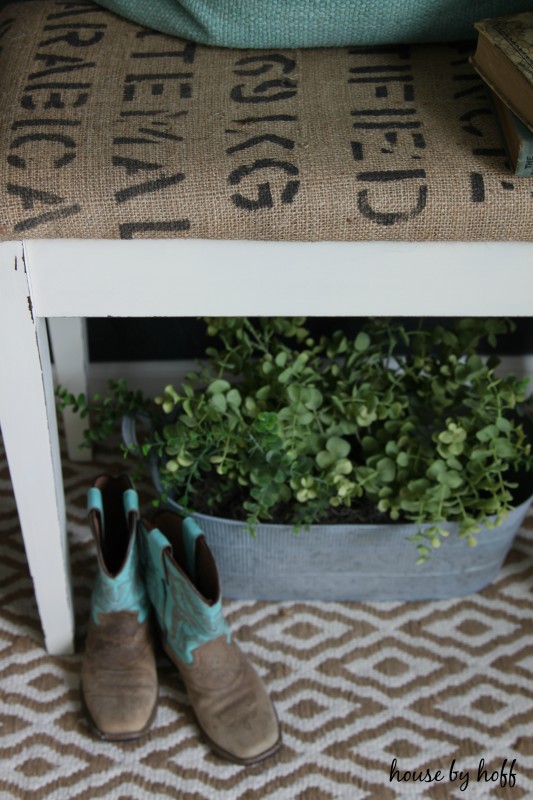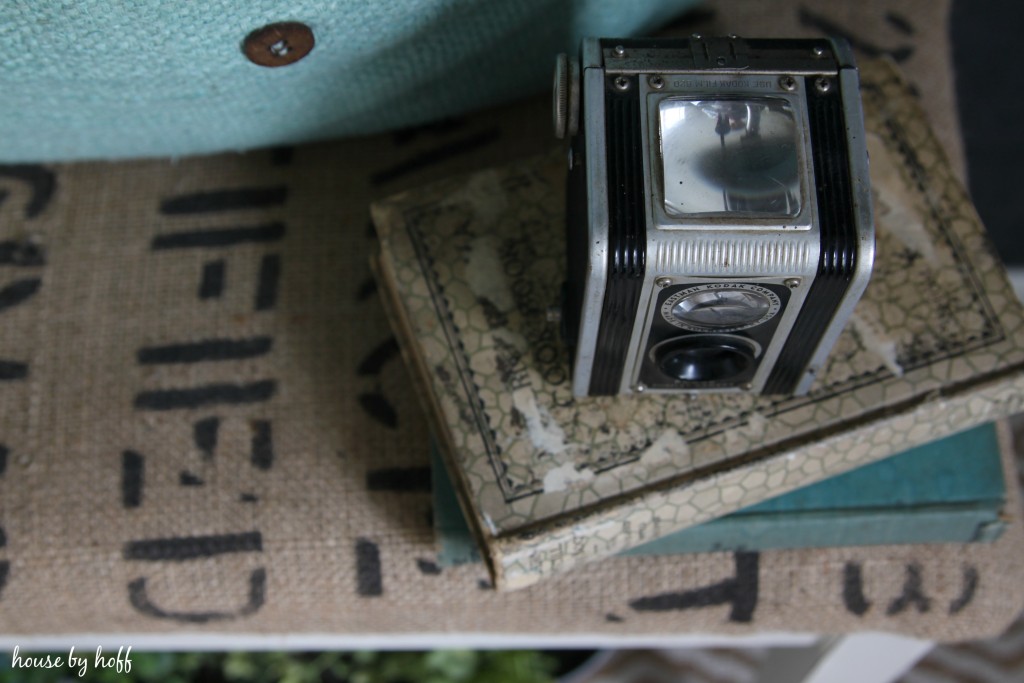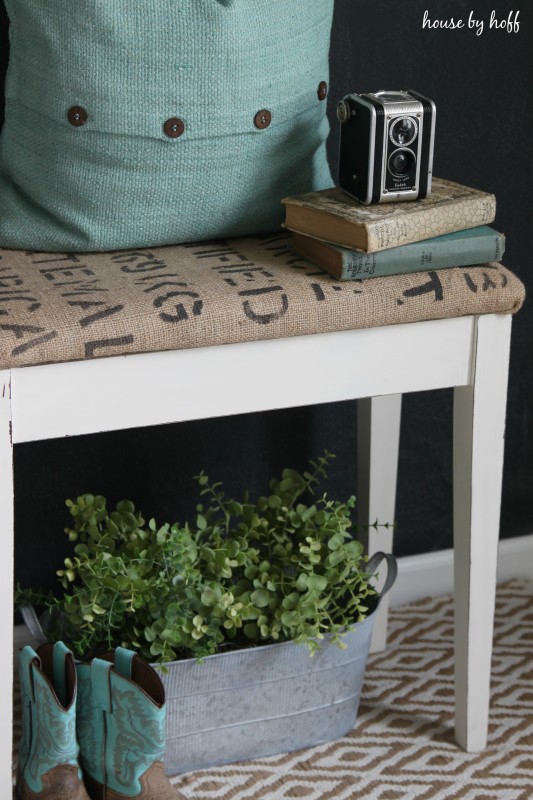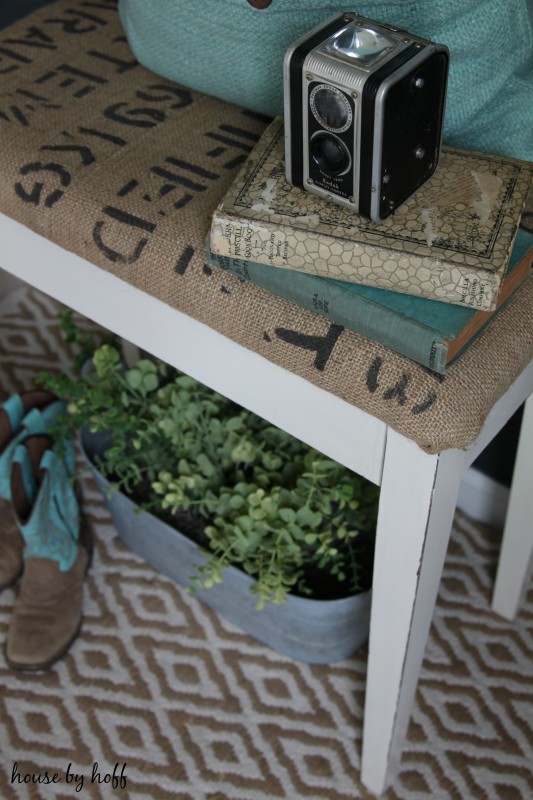 Alright, so what do you think? Old, boring piano bench turned into a rustic-chic gem? I believe so. 😉
Let's see what my "Get Your DIY On" cohosts came up with for their $10 Thrifted Find: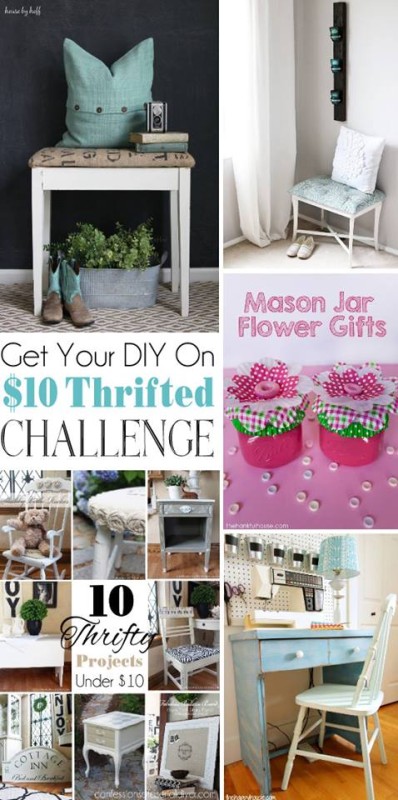 Just a Girl and Her Blog's Insulator to Candle Holder Upcycle
The Hankful House's Mason Jar Flower Gifts
Confessions of a Serial DIYer's 10 Thrifty Projects Under $10
The Happy Housie's Free Desk Makeover Using DIY Chalk-Based Paint
Don't forget to link up your Thrifty Projects this Sunday at our "Get Your DIY On" link up party! Can't wait to see what you bring!

Have a great weekend!
I'm linking up at: Link Party Palooza, Furniture Feature Friday